Andhra University, Visakhapatnam
Quick Facts
Type of Institute
State University
Estd. Year: 1926
Campus Size: 423 Acres
Total Faculty: 530
Total Students Enrollment: 70693
Interested in this University?
To view the list of Departments
This College is accredited by NAAC A (National Assessment and Accreditation Council) validity is 18 Feb 2023 and the score is 3.6 .
Universities
Careers360
NIRF
Rank
Score
Rating
Rank

83rd

181.19
AAA+

22nd
Disclaimer: Careers360 Ranking/Rating is done separately for government and private colleges but NIRF ranks both together. To refer the ranking methodology
click here
Exams and Cutoffs
Exam Date: 02 May, 2019 - 04 May, 2019
AP PGECET Pharmacy
Exam Date: 02 May, 2019 - 04 May, 2019
AMU Entrance Test B.Tech
Exam Date: 07 Apr, 2019
Exam Date: 20 Apr, 2019 - 23 Apr, 2019
AP EAMCET B.Tech
Exam Date: 20 Apr, 2019 - 23 Apr, 2019
AP EAMCET B.Pharma
Exam Date: 20 Apr, 2019 - 23 Apr, 2019
Placements
Engineering and Architecture (B.E /B.Tech)
Median Package
5.50 Lakhs
Engineering and Architecture (M.E /M.Tech.)
Median Package
6.55 Lakhs
Engineering and Architecture (B.Arch)
Median Package
2.40 Lakhs
Law (L.L.B)
Median Package
19.60 Lakhs
Law (L.L.M)
Median Package
9.60 Lakhs
Management and Business Administration (M.B.A)
Median Package
4.80 Lakhs
Pharmacy (B.Pharma)
Median Package
2.40 Lakhs
Disclaimer: Placements showed above are cumulative of all the UG and PG courses in a stream as on the year 2017.
Questions related to Andhra University, Visakhapatnam
Notable Alumni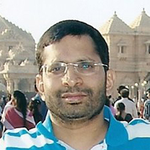 Hanumantha Rao Susarla
Director, Web & Services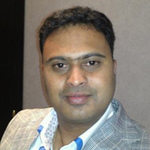 Srini Kotnani
Account CTO & Chief Architect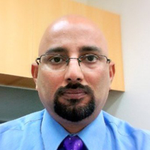 Murali Nandigama
Vice President
Rads Mydam
CHIEF INFORMATION OFFICER (CIO) & VICE PRESIDENT
General Information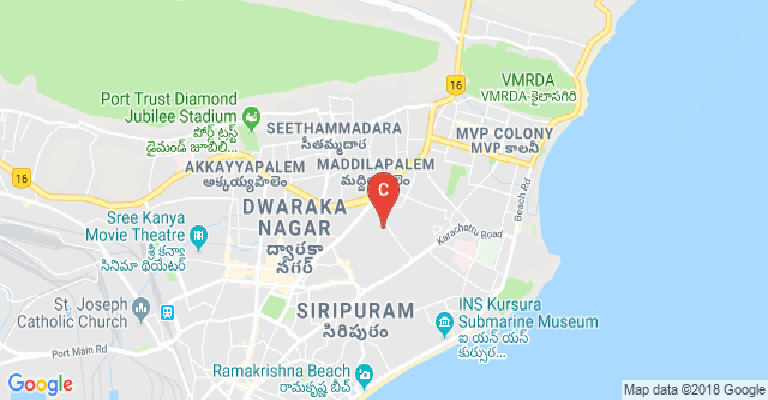 Address:
Andhra University, Waltair Junction, AU North Campus, Visakhapatnam-530003, Andhra Pradesh, India
About College:
The Andhra University in Visakhapatnam is one of the oldest universities in the region, having been formed in 1926 during British rule. Right from its inception, there was a focus on building residential facilities for students, staff and faculty members. The university campus is scenic right next to the Bay of Bengal in this coastal city. The educational needs of five districts of Andhra Pradesh are met with this university. Those districts are- East Godavari, West Godavari, Vizianagaram, Srikakulam and of course Visakhapatnam. The Kailsagiri range of the Eastern Ghats borders the other side of the campus. A few campuses are also located externally within the state of Andhra Pradesh itself. They are in the towns of Etcheria, Kakinada, Vizianagaram and Tadepalligudem.
The campus may be divided into the North and South campuses. The Arts, Science and Commerce courses are run from the South Campus, while Engineering is executed in the North Campus which was established in 1962. The entire university is divided into 5 specialized colleges. These colleges are for- Engineering, Science & Technology, Pharmaceutical Sciences and Arts & Commerce. The College of Law is named after Dr. B.R. Ambedkar. The College of Arts and Commerce primarily concerns itself with master's level programmes within the university. Under-grad courses are run at affiliated colleges within the state itself. These courses are in – Economics, Dance, Music, Philosophy, Applied Economics, Politics, History, Counselling Psychology, Clinical Psychology, Anthropology, Social Work, Psychology and Sociology among others. Several languages such as English, Telugu, Sanskrit and Hindi are also available for study here. Law and management courses can also be undertaken. The MBA can be pursued both generic as well as a specialized one in Retail Management. Another unique course here is the one on Hospital Administration. But even more unique, and one that is trending at present is the MA in Yoga and Consciousness. Some integrated programmes and diploma courses are also here on offer. Research scholars may even pursue their M. Phil.
Unlike the School of Arts and Commerce, the School of Engineering also does a lot of courses at the undergrad level. BE or BTech courses are available in multiple areas. Some examples include- Civil Engineering, Mechanical Engineering, Metallurgical Engineering, Ceramic Technology, Geo- Informatics, Bio- Technology and Instrumentation Engineering. The BEs in Marine Engineering and Naval Engineering befit the coastal location of the university. At the PG level, the courses get more specialized. Courses exist in topics such as – Machine Design, CAD/CAM, Environmental Engineering & Management, Control System, Power System & Automation, Structural Engineering, Hydraulic & Coastal Habrour Engineering, Transport Engineering, Nano- Technology, Microwave Engineering, Natural Disaster Management and much more. MCA and M. Planning courses are also on offer. Integrated courses are also a part of the course list here.
The Andhra University has been a leader when it comes to tying up foreign collaborations. That is why an Aircraft Engineering course is available in collaboration with the Perth College in the UK. There is also an MS in Telecommunication Systems with a government body in Sweden. The College of Science and Technology follows the similar model as set by the College of Arts and Commerce with undergrad courses being run at the external affiliated colleges. The university campus deals primarily with MSc. courses. These are available in areas such as – Statistics, Applied Mathematics, Physics, Space Physics, Nuclear Physics, Meteorology, Physical Oceanography, Hydrology, Marine Geophysics, Microbiology, Environmental Sciences, VLSI Design, Geography, Anthropology, Oceanic Science, Atmospheric Science, Molecular Biology, Molecular Genetics, Human Genetics, Zoology, Botany and Marine Geology among many others. Here too, there is tremendous focus on aspects which affect coastal regions. In addition to these, there is also the College of Pharmaceutical Sciences. Here, pharmacy programmes are run from the UG till doctoral levels. Numerous diploma courses are also available, many of them with specialised government departments.
The Andhra University is highly focused on research and development. This is why there are several research centres affiliated to the main campus. These research centres may be divided into the areas of Arts & Commerce, Science & Technology and Engineering. The centres are in the areas of- Nano-technology, Studies on Bay of Bengal, Population Research, SAARCH Studies, Gandhian Studies, Women's Studies and Social Exclusion & Inclusive Policy among others. There is also a Japan Information and Study Centre. The Delta Studies Institute is also attached to the Andhra University. In collaboration with the DST (Department of Science and Technology), an Advanced Analytical Laboratory has been established.
This focus on research and academics has led to the university securing extremely high ranks across parameters. The NIRF (National Institutional Rankings Framework) 2018 has placed the Andhra University at rank 36 overall and 22nd for universities alone in India. One of its affiliated colleges- the Andhra University College of Pharmaceutical Sciences – procured rank 28th among pharmacy colleges. The highly- acclaimed QS World University Rankings placed the Andhra University within the 301-350 band for Asia.
Other Popular Universities in Andhra Pradesh