Indian Institute of Technology Kanpur
Quick Facts
Type of Institute
Institute of National Importance
Estd. Year: 1959
Campus Size: 1055 Acres
Total Faculty: 436
Interested in this University?
MBA
Careers360
NIRF
Rank
Score
Rank

19th

294.95

22nd
Universities
Careers360
Rank
Score
Rating

9th

312.89
AAAAA
Engineering
NIRF Rank
5th
Disclaimer: Careers360 Ranking/Rating is done separately for government and private colleges but NIRF ranks both together. To refer the ranking methodology
click here
Placements
Management and Business Administration (M.B.A)
Median Package
11.82 Lakhs
Engineering and Architecture (B.E /B.Tech)
Engineering and Architecture (M.E /M.Tech.)
Median Package
10.75 Lakhs
Disclaimer: Placements showed above are cumulative of all the UG and PG courses in a stream as on the year 2018.
Questions related to IITKanpur
Notable Alumni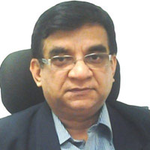 Ashok Kr. Pandey
Consultant (Aviation Expert)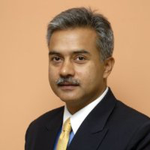 VK SINGH
President
Emcure Pharmaceuticals
Naveen Tewari
Founder and CEO
InMobi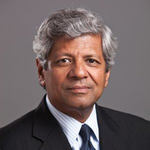 Sudhakar Kesavan
Chairman and CEO
ICF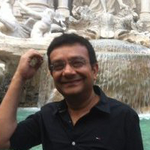 Vivek Mathur
Chief Operating Officer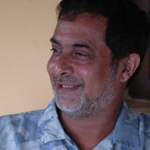 Bhaskar Pramanik
Vice President
Sun Microsystems Inc.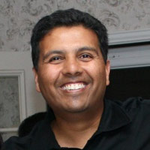 Munish Bansal
CFO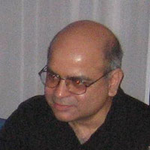 Deepak Mohoni
Owner
Trendwatch India Pvt. Ltd.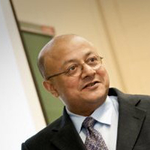 Utpal Bhattacharya
Professor of Finance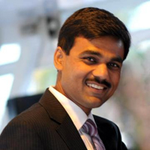 Saurabh Goel
Executive Vice President and SBU Head
Havells India Ltd.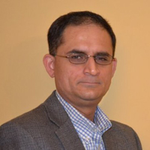 Vinay Purohit
Founder and CEO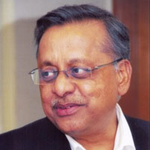 Lalit Jalan
Group Director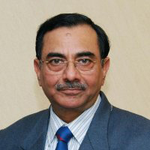 Rajeev Seoni
CIO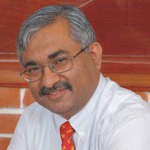 Jaideep Billa
CEO, Global Consumer banking & Executive-in-charge Asia pacific Sales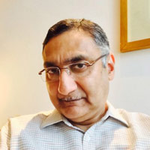 Chand Das
Charter Member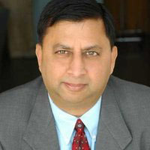 Gunjan Bagla
India Business Columnist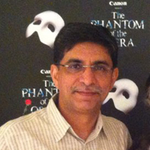 Sanjiv Rangrass
Divisional Chief Executive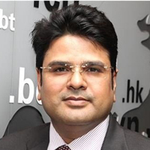 Alok Srivastava
Lead Architect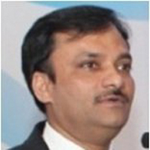 Devesh Srivastava
Chief Credit Officer - Specialised Finance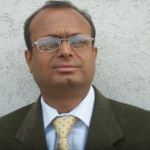 Kalyan Banerjee
Pro Vice Chancellor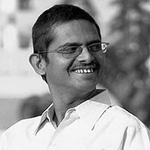 Amitabh Thakur
IPS Officer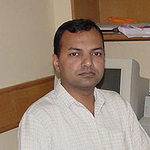 Manindra Agrawal
Dean, Faculty Affairs
Som Mittal
Former President and Chairman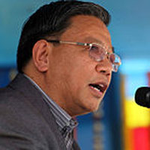 Prem Das Rai
politician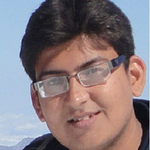 Piyush Sharma
Co Founder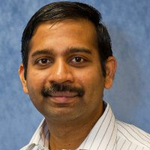 Kalyan R Raman
Chief Technology Officer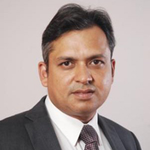 Vishwas Deep
Vice President and Chief of delivery and operations for a vertical in Finance solutions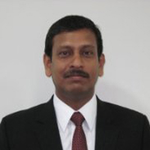 Amitava Sinha
Managing Director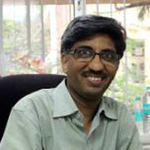 Abhay Karandikar
Professor-in-charge IIT Bombay Research Park, Professor, Department of Electrical Engineering
Abhay Bhushan
Chairman
Asquare Inc.
Sanjay Kaluskar
Senior Architect, CTO Office
Shyam Varan Nath
Architect - Industrial Internet / IoT
Ranga Vellamore
VP, CEO Infosys Technologies (China) Limited,
Kireeti Kompella
CTO, PSD
Dr. Ashok Jhunjhunwala
Professor
Anil K. Rajvanshi
Director
(Vijay) K VijayRaghavan
Professor
Mriganka Sur
Professor of Neuroscience
Dr. Sumit D. Chowdhury
Founder
Shiraz Minwalla
Professor
Umang Gupta
Silicon Valley entrepreneur, company founder, and CEO
Rajit Gadh
Professor, Founder & Director - Smart Grid Energy Research Center (SMERC) and WINMEC
B.V Phani
Dean Of Resources and Alumni
Sivaram Tadepalli
CIO( Airport Sector)
Ashok Gadgil
Faculty Senior Scientist at LBNL, Professor
Debabrata Goswami
Professor
Rajesh Singi
IT Transformation Executive
N. R. Narayana Murthy
Chairman
General Information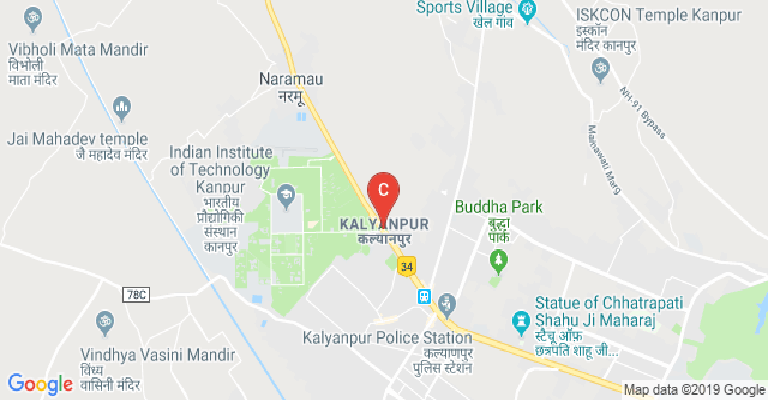 Address:
Indian Institute of Technology Kanpur, Kalyanpur, Kanpur-208016 INDIA
About College:
The Indian Institute of Technology in Kanpur (IITK), like the other older IITs, has become synonymous with excellence. It is often remarked how in India, kids hear more about the IITs when they are growing up, than about their cousins, such is the rush towards reaching this very top. Lakhs of students from all over the country enrol themselves over countless hours of coaching classes in order to secure a seat among these IITs. Within this elite list of institutions, there is a super- elite subgroup known as the original IITs, which is a group of the 7 original ones which are – Delhi, Mumbai, Chennai, Kharagpur, Kanpur, Guwahati and Roorkee.
Securing a seat at the IITs is done through a rigorous selection process involving the JEE (Joint Entrance Examination). This is the largest entrance exam in the country in terms of numbers and possibly amongst the largest in the world. This paper is given by more than 12 lakh people annually. It is a 3- hour exam worth 90 marks constituting 3 segments with equal weightage. Those segments are- Physics, Chemistry & Mathematics. The best of the performers, totalling roughly 2 lakhs of them are further shortlisted for the JEE Advanced which is for selection to the IITs. The JEE Advanced is conducted over 2 rounds on the same day. The morning paper which runs from 9 am till noon is followed by a break and then another 3 hour one. The pattern, however, is not so well understood as the marks pattern is not clearly defined. It keeps changing annually. All this effort means that the acceptance rate is minuscule, standing at around 0.5% for IITK in stark contrast to global luminaries such as MIT, Stanford or UC Berkeley standing at 7.5%, 4.8% and 17.5% respectively. Admissions to the master's level programmes is via the GATE (Graduate Aptitude Test in Engineering).
The IIT Kanpur was first set up in 1960. An American consortium of nine colleges was instrumental in the institute's early development. It was also the first institute to set up full-fledged computer courses which it did back in 1963. Initially, IITK was set up at another location within the same city in Uttar Pradesh before moving to its present 1000- acre campus in 1963. A new extension centre has also been established in Noida, also in Uttar Pradesh. An alumnus has set up IITK office in New York City as well. The campus is very well- stocked with all amenities present within it. A few years back, an inventive approach was applied toward the placements with the deployment of helicopter services to ferry the recruiters who found it difficult to commute. There are several courses on offer at the undergrad level, beginning with the flagship 4- year B. Tech. The B.S. here is equally prestigious. There are master's level, doctorate and integrated programmes as well.
The academics is handled by the different departments within the campus. These departments are in – Physics, Chemistry, Earth Sciences, Mathematics & Statistics, Aerospace Engineering, Civil Engineering, Chemical Engineering, Mechanical Engineering, Industrial & Management Engineering, Computer Science & Engineering, Biological Sciences & Bioengineering, Economic Sciences and Material Science & Engineering. Realizing its importance over the coming years, the IIT- Kanpur even has a specialized Humanities and Social Sciences wing. In addition to these conventional disciplines, there are some centres for an interdisciplinary study where specializations are combined to greater effect. These are in – Cognitive Science, Design Programme, Nuclear Engineering & Technology and Phonetics Science & Engineering.
The main research and development activities are facilitated by different centres within the institute. There are centres for – Mechatronics, Mathematical Sciences, Development of Technical Education, Display Technologies, Lasers & Photonics, Advanced Imaging, Environmental Science & Engineering as well as several others. As entrepreneurship and incubation are such an important aspect of life in the IITs, a centre has been opened in collaboration with SIDBI for the same. IITK is also a leader when it comes to industry or government consulting. A lot of the training and research is also anchored by the alumni of IITK. Some of the luminaries to have passed through the walls of IITK include top academicians researchers, industry heads and government leaders.
Life at IITK is much more than academics alone. There are several clubs and committees where students can fulfil their needs for other interests and hobbies. One such particularly renowned is the Book Club, while another is the Gliding Club. There is a volunteering wing or social good known as Antaragni. Tech-kriti is a national- level conclave to encourage a scientific temper and interest in technology among students. The E- Summit is organized by the Entrepreneurship Cell. The annual inter-college sports meet is dubbed Udghosh but it also involves sports quizzes and motivational talks. There is a Vivekananda Youth Leadership Convention where top speakers have visited the campus and addressed students on diverse issues.
Other Popular Universities in Uttar Pradesh