Birla Institute of Technology and Science, Pilani
Quick Facts
Type of Institute
Deemed to be University
Estd. Year: 1964
Campus Size: 328 Acres
Total Faculty: 694
Total Students Enrollment: 11350
Interested in this University?
Colleges and Departments
Find the list of Constituent, Affiliated Colleges, & Departments
To view the list of Departments
This College is accredited by NAAC A (National Assessment and Accreditation Council) validity is 15 Dec 2021 and the score is 3.45 .
Universities
Careers360
NIRF
Rank
Score
Rating
Rank

4th

232.76
AAAA+

23rd
Engineering
Careers360 Rank
NIRF Rank
AAAA+

25th
Disclaimer: Careers360 Ranking/Rating is done separately for government and private colleges but NIRF ranks both together. To refer the ranking methodology
click here
Exams and Cutoffs
Exam Date: 24 Nov, 2019 (Tentative)
AP EAMCET B.Pharma
Exam Date: 20 Apr, 2019 - 23 Apr, 2019
BITSAT B.E
Exam Date: 16 May, 2019 - 26 May, 2019
BITSAT B.Pharma
Exam Date: 16 May, 2019 - 26 May, 2019
BITSAT M.Sc.
Exam Date: 16 May, 2019 - 26 May, 2019
Placements
Pharmacy (M.Pharma)
Median Package
4.56 Lakhs
Engineering and Architecture (B.E /B.Tech)
Engineering and Architecture (M.E /M.Tech.)
Median Package
11.56 Lakhs
Disclaimer: Placements showed above are cumulative of all the UG and PG courses in a stream as on the year 2018.
Questions related to BITS Pilani
Notable Alumni
Niketh Reddy Vangala
Associate
Finvista Advisors Private Limited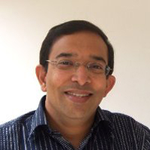 Parthasarathy M A
CEO
Mindshare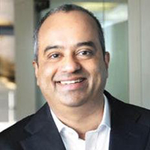 CVL Srinivas
Country Manager (India)
WPP plc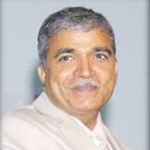 Dr Kanak Madrecha
Managing Director and Principal Consultant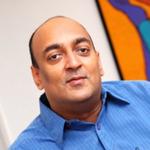 RAJARAM N
Managing Director and Country Chair
Sanofi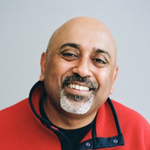 Krish Srinivasan
Advisory Consultant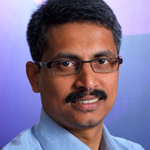 Gowthaman Ragothaman
Global Client Lead - Team PepsiCo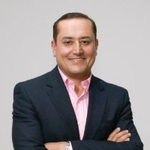 Sabeer Bhatia
Chairman & CEO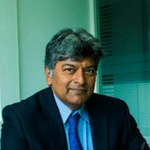 Vijay Chandru
Founder & Chairman
Amit Sheth
LexisNexis Ohio Eminent Scholar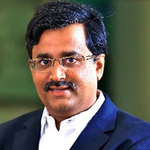 Sukumar Rajagopal
Senior Vice President & Chief Information Officer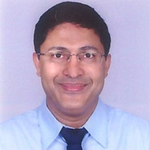 Ravi Malladi
Head of Data Science & Analytics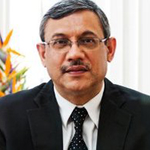 Rajiv Sodhi
Senior Corporate Vice President and Chief Competitiveness & Productivity Officer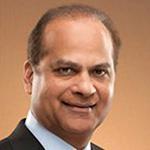 SP Kothari
Deputy Dean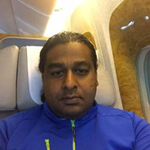 Pavan Kota
Global CEO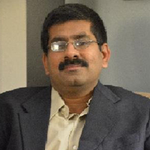 Sathish Rajamani
Director - Enterprise Applications Quality Engineering & Assurance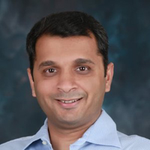 Abhijit Khasnis
Co Founder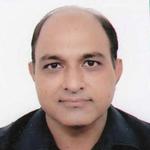 Aniruddha Kumar
Assistant Vice President - Business Development & Tendering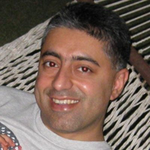 Vikas Hazrati
CTO & Co-Founder
Pradipta Kanjilal
Associate Director
Sanjay Mishra
CEO (Thailand Unit)
Tata Motors Limited
Rajiv Sulekh
India Head
Siemens
C J Karira
Global Moderator
Ahmed Afroz
Founder and CEO
Sunil Patel
Advisory Engineer
Madan Mohan
Partner, Insurance Advisory Group
Anu Hasan
Actor and TV Presenter
Sounderarajan C P
Chief Secretarial Officer
General Information
Address:
Birla Institute of Technology and Science, Pilani Campus, Vidya Vihar, Rajasthan - 333031, India
About College:
The Birla Institute of Technology and Science (BITS) in the town of Pilani in Rajasthan has its origins to more than a century back. In 1901, the patriarch of the Birla family started a small school in this town. By 1929, it evolved to form a High School, which later got the recognition of a Degree College. The Birla Education Trust was established in the 1940s. By the 1950s, higher level degrees in the areas of Arts, Commerce and Pharmacy were also now taught at this campus. 1964 was the year when the institute now acclaimed as the BITS- Pilani was officially founded in. The Ford Foundation was behind this establishment as the founders wanted to curate an institute on the lines of the great Massachusetts Institute of Technology (MIT). BITS also became the first Indian university to open a campus abroad, which it did with the Dubai branch in the year 2000. In 2004, the Goa campus was inaugurated. Further, in 2008, one was opened in Hyderabad.
It is a Deemed University which conducts its own entrance test for admissions called the BITSAT (BITS Aptitude Test). This paper is conducted for the 3 centres of the BITS (Birla Institute of Technology & Science) brand that is located at Pilani, Hyderabad and Goa. The three- hour paper comprises of 150 questions from 4 different sections. These sections include the usual ones- Physics (40), Chemistry (40) & Mathematics (45) - as well as an additional one for English (15 marks) & Logical Reasoning (10 marks).
There are several courses on offer here, at the BITS Pilani campus, right from the UG till the doctoral levels. The terminologies used by the BITS group are slightly different from that elsewhere. At the UG level, courses are known as First Degrees, as several subjects within it are common to all disciplines. At this level, the B.E. and B. Pharm. programmes are available. At the master's level, there is the MSc. the programme that can be taken both as an honour for a particular discipline as well as specifically for technology programmes. At the next level, programmes are known as Advanced Degrees. One can do an M.E., an M. Pharma or an MBA now. The BITS Pilani was one of the first engineering colleges in India to have a programme for management because the administrators realized that there was a massive need for qualified engineer- managers in the booming industrial field. Doctoral programmes can be taken up across the disciplines offered here. This PhD. can be undertaken both on and off campus.
The B.E. can be pursued in several engineering areas at the Pilani campus which are in – Mechanical, Civil, Chemical, Computer Science, Manufacturing, Electrical & Electronics and in Electronics & Instrumentation. The MSc. can be pursued in the areas of – Physics, Chemistry, Mathematics, Biological Sciences, Finance and in Economics. The tech-based MSc. meanwhile may be pursued in Information Systems, Finance, General Studies and in Engineering Technology. The M.E. too has a plethora of options such as in – Biotechnology, Petroleum Engineering, Structural Engineering, Infrastructure Engineering, Transportation Engineering, Communication Engineering, Computer Science, Microelectronics, Embedded Systems, Mechanical Engineering, Manufacturing Systems Engineering, Design Engineering, Software Systems and in Power Electronics & Drives. One can take up a specialization in Pharmaceutics or in Pharmaceutical Chemistry at the M. Pharm. programme.
Research is another very important area at the BITS Pilani. The major areas where such research takes place includes- Chemistry, Chemical Engineering, Civil Engineering, Bio-Engineering, Economics & Finance, Humanities & Social Sciences, Electrical & Electronics Engineering, Computer Science & Information Systems and in Biological Sciences. Conferences and workshops are held the year- round. Some recent conferences have focused on topics such as Sports Engineering, Media Culture & Ethics, Structural & Geotechnical Engineering, Teaching & Research in Indian Academia, and for Solid State Ionics. Periodic showcases are held where new developments at BITS Pilani or elsewhere are displayed for the industry, governments or even the general public. The BITS Pilani is also an active collaborator with the government and industry through sponsored consulting projects. Several pharma companies, for example, are working closely with the institute.
To further the research credentials, several centres of excellence have also been opened up by the BITS Pilani. At present, there are centres for the areas of – Embedded Controller Application, Technology Innovation, Robotics & Intelligent Systems, Renewable Energy & Environment Development, Material Science & Technology and for Research on Educational Innovation & Institution Development. Besides, there are quite a few specialized labs here. The students and faculty have also contributed towards several patents being won by the institute. The Department of Biological Sciences and the one for Pharmacy lead the way.
All this has contributed towards excellent ranks received by the BITS Pilani across platforms. The QS World University Rankings has placed it within the 801-1000 band worldwide, 187th for Asia and 109th among the BRICS nations. The Times Higher Education Rankings has also placed the institute within the 801-1000 band for the world. The band for Asia here has been within 201-250th and 196th among the BRICS and Emerging Economies. The BITS Pilani has also been ranked 19th overall, 17th among universities, 5th among pharmacy colleges and 17th within the engineering category as part of the NIRF (National Institutional Rankings Framework) 2018 exercise.
Other Popular Universities in Rajasthan