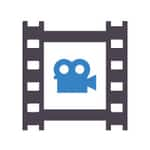 Film Making
Degrees offered: B.A., B.A.(Hons), B.Des, B.F.A., B.F.L., B.Sc., B.Sc.(Hons)
Q&A : 68 Question
What is Film Making
Courses taught in Film Making in select filmmaking institutes across India entail the study of the process that goes into making a film or a motion picture. Students having enrolled into these courses are trained on the different stages of filmmaking that range from initiating a story, idea or commission to screenwriting, casting, shooting, sound recording and reproduction, editing and screening the finished product before an audience. They are extensively made familiar to the different stages of filming which are development, pre-production, production, post-production and distribution. They are trained to create ideas, write screenplays, prepare for shoots, finalize the cast and crew of the film, select locations, build sets, record raw elements for the shooting of the film, choose appropriate images and sound and other visual effects and subsequently distribute the finished film and screen it across cinemas and also release to home video.
Students also liked
Eligibility Criteria (UG & PG) of Film Making
UG: Candidates must have passed 10+2 with mandatory minimum marks.
PG: Candidates must hold a Bachelor of Arts in Filmmaking in order to become eligible to enrol for a Master's in the same field.
Scope of Film Making in India and Abroad
There are plenty of jobs for aspiring filmmakers with leading production houses in various capacities.

They can become freelancers and direct their own documentaries and serials.

Some of the positions that are up for the grabs include Production Coordinator Camera Trainee Editing Trainee Visual Effects Producer Cinematographer Storyboard Editor Assistant Director Junior Artiste
Course Fees Film Making
Minimum Fees
Maximum Fees
Private
Government
Private
Government
UG

5.55 K

B.A.(Hons) in Film Making at Rishi Bankim Chandra Evening College, Naihati

11.65 K

B.Voc. in Film Making at Indira Gandhi National Tribal University, Amarkantak

25.75 Lakhs

B.F.A. in Film Making at Srishti Manipal Institute of Art, Design and Technology, Bangalore

6.01 Lakhs

B.A. in Film Making at Tilak Maharashtra Vidyapeeth, Pune

PG

40.00 K

M.F.A. in Film Making at Sanjeev Agrawal Global Educational University, Bhopal

14.10 K

M.A. in Film Making at West Bengal State University, Kolkata

20.00 Lakhs

M.A. in Film Making at Whistling Woods International, Mumbai

1.38 Lakhs

M.A. in Film Making at Sam Higginbottom Institute of Agriculture Technology and Science, Allahabad

DIPLOMA

4.00 K

Diploma in Film Making at The Prahlad Kakar School of Branding and Entrepreneurship, Mumbai

10.50 K

Diploma in Film Making at JN College, Ranchi

1.09 Crores

Diploma in Film Making at Whistling Woods International, Mumbai

1.14 Lakhs

Diploma in Film Making at Dr Bhupen Hazarika Regional Government Film and Television Institute, Guwahati
Popular Film Making Entrance Exams in India
Popular Film Making Colleges in India VIEW ALL
Questions related to Film Making
Showing 57 out of 57 Questions
Courses Similar to Film Making
Interested in Film Making? Find information around eligibility, career scope, jobs , colleges and exams and much more for free.