BPA (Bachelor of Performing Arts) - Course, Admissions, Eligibility, Syllabus
What is BPA?
Bachelor of Performing Arts is an undergraduate programme which is concerned with the entertainment activities which are performed physically in front of an audience. This undergraduate programme comes with three or four year tenure and there are numerous colleges in India which offer this course to the aspirants. The Bachelor of Performing Arts course educates students on subjects such as dance, music, and acting/theatres and also offers specialisation in it. B.P.A programme helps the students in enhancing their practical knowledge and skills so that they can prosper in the field of music, acting/drama, dance, etc.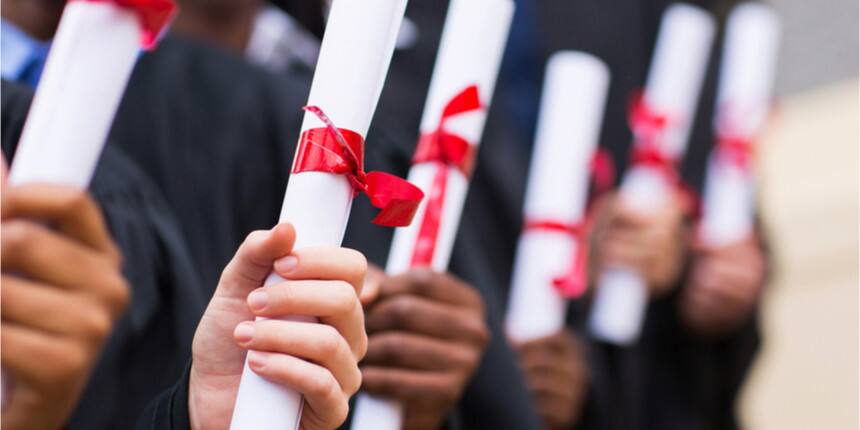 B.P.A Eligibility
In order to pursue a BPA programme from any college, candidates need to meet required eligibility criteria to be considered eligible.
Candidates must complete their intermediate/ 10+2 or Higher Secondary Examination from a recognized school board having scored at least 50% aggregate.
Students seeking admission in the BPA programme should have a related background in the field of fine arts such as drama, music, dance.
However, the eligibility criteria for admission depends upon the college in which the candidates would like to take admission to pursue Bachelor of Performing Arts.
B.P.A Admissions
When it comes to enrolling for admissions in colleges offering the BPA programme, some colleges conduct an entrance exam to accept admissions whereas some offer direct admissions. These modes of admissions are enlisted below for further clarity:
Direct Admission
There are plenty of colleges in India which offer bachelor of performing arts programmes through direct admissions. Candidates are judged on the basis of marks scored in the previous qualifying exams (10+2). The concerned university releases a merit list which specifies the names of the candidates selected. Once selected, these candidates have to go for a counselling in the university campus where they need to submit the necessary documents. After the verification of these documents, the university allotts seats to the eligible candidates. Mumbai University offers direct admission to the candidates in Bachelor of Performing Arts programme.


Entrance Exams
While some universities offer direct admissions to the interested and eligible candidates, there are some universities which accept candidates by the way of the entrance exam. Candidates need to prepare themselves and give the theoretical entrance test, on the basis of which they will shortlist the candidates for further rounds. Once they clear the theoretical test then they have to go for a practical exam as well which will examine their practical knowledge related to the performing arts. The eligible candidates will be called upon for counselling at the university premises. Universities such as Banaras Hindu University and Lovely Professional University are some of the colleges which conduct entrance exams to accept candidates for Bachelor in Performing Arts.
Top B.P.A Exams
Students who want to pursue a degree in Bachelor in Performing Arts need to appear in the entrance exams which will secure their admissions in the desired college/university. Below are some entrance tests which are conducted in order to assess candidates knowledge in the field of performing arts.
B.P.A Specializations
Candidates pursuing the Bachelors in Performing Arts have to take up a specialisation in the final year of their graduation. Candidates can choose one specialisation from the list mentioned below:
Sitar
Flute
Guitar
Computer Graphics
Oddissi
Hindustani Classical vocals
Tabla
Bharatnatyam
Kathak
Bachelor of Performing Arts Syllabus
Genres

Subjects

Music

Raga Studies

Fundamental Study of Hindustani Music

Fundamental Study of Tala

Intensive Study of Raga

Folk Music

Rabindra Sangeet

Analytical Study of Tala and Shastra

Analytical Study of Indian Classical Music

Tala Studies

Elementary study of Hindustani Music

Western Music

Elementary Study of Tala

Dance

History of Dance

New Media & Performance Practice

Technique of Dance

Choregraphy

Dance on Camera

Indian Culture

Movement Techniques

Theatres

Introduction to Indian Theatre

Basic Computer Skills

Environmental Studies

Indian Culture and Art

Acting

Event Management

Theatre Production

History of Indian Theatre

Body Movement and Dance

Basics of Vocal Practice

Communication Skills

Mixed Martial Arts

Basics of Camera Light and Sound

Project on Short Film

Film Theories

TV Production

Folk Theatre Forms of India

Basic Concepts of Film Making

Stage Craft and Design

Theory of Direction and Stage Craft Direction

Yoga

Sound Editing

Project on Commercial Advertisement

Practical Knowledge Of Basic Ragas

Event Management

Basics of TV Production

History of Western Theatre

Sound Recording

Script Writing

Environmental Studies

Practical Knowledge Of Basic Ragas

TV Production Lab
Bachelor in Performing Arts salary
Students who pursue a degree in Bachelor in Performing Arts can land up a job in the industry with a decent salary package. Salary of the professional can vary upon the level of expertise and type of designation within an organisation. The average salary that these professionals reap is between Rs 2lacs to 7lacs per annum for a fresher whereas an experienced professional having experience between 5 to 6 years can earn upto Rs 20lacs.
Scope of Bachelor in Performing Arts
Students who pursue a degree in Bachelor of Performing Arts open a wide variety of opportunities for themselves in the employment industry. Being well versed in the performing arts, students can get employed in various sectors such as theatres, film industry, dance industry, music industry, art exhibition, NGO at a good salary package. The demand for these professionals in the industry is huge due to the work expertise and skill set they have acquired in the theatrical and related areas of interest.
Careers Opportunities after BPA
Students who pursue a degree in Bachelor in Performing Arts pave a way for numerous career opportunities. The students who are pursuing Bachelor in Performing Arts can work in the entertainment houses which search out for skillful professionals. Aspirants who want to build a great career in this field and who have employment aspirations can have a look on the following job roles which they are fit for:
Actor: An actor is a performer who entertains the audience through acting as different characters in the theatres, films, or the other platforms of entertainment. Expertise in performing arts is necessary as it plays a critical role in landing up a decent paying job.
Dance Teacher: These professionals have great expertise in the field of dance. So, these individuals also run dance coaching/dance academy to teach the art of dance to a group of people. A dance teacher teaches various dancing techniques to his/ her students and ensures that they refine their dancing skills.
Broadcast Presenter: A broadcast presenter is a professional who represents themselves in a wide variety of reality shows which are broadcasted on news channels, live concerts and reality TV shows.
Community Arts Worker: Professionals in this area perform in front of a specific community. The role/designation of a community arts worker is generally present in the Non-Government Organisations.
Music Therapist: These professionals help their patients through the medium of therapeutic music treatment. These therapists generally deal with patients who belong to any age group on a regular basis and help them in their mental disease before commencing with their treatment.
Theatre Director: A theatre director is the one who is accountable for the planning and execution of the creative and cinematographic aspects of a movie/act. These directors work cohesively with the entire team of actors, creative department and the production unit in order to put up an act/performance which entertains the mass audience.
Dance Choreographer: A dance choreographer is the one who creates his own dance routines and grooves which can be used in a movie or a theatrical act. These professionals dedicate themselves in the dance genre by mastering their own art by practicing it.
Broadcast Engineer: The broadcast engineers are the one who are accountable for the installation, regulation, and operation of the sophisticated broadcasting tools.
Screenwriter: A screenwriter is the one who writes a movie script with the innate talent of imagination, creativity and narration. These individuals are experts in creating a dialogue, story plot, and caricature of a movie script.
Art Administrator: These professionals are the ones who works for numerous museums, theatres, art exhibitions, etc and perform activities like arranging security professionals, artists, appropriate venues, catering services, and related kinds of work.
Frequently Asked Question (FAQs) - BPA (Bachelor of Performing Arts) - Course, Admissions, Eligibility, Syllabus
Question: What is the average salary that BPA professionals earn?
Answer:
Professionals who have completed their BPA degree can earn around Rs 2 to 7 lacs per annum.
Question: What is the BPA programme syllabus?
Answer:
Students who study the BPA programme have to study subjects like Western Music, Introduction to Indian Theatre, Choreography, History of Indian Theatre, Sound Editing, Project on Commercial Advertisement, Basic Concepts of Film Making, World Music and more.
Question: What are the specialisations in BPA?
Answer:
The specialisations in the Bachelor of performing arts programme are Sitar, Flute, Guitar, Computer Graphics, Oddissi, Tabla, Hindustani Classical vocals, and Bharatnatyam.
Question: What are the top entrance exams for BPA?
Answer:
The entrance exams to give in order to pursue the Bachelor of performing arts are BHU UET, LPUNEST etc.
Question: What is the eligibility criterion for BPA?
Answer:
In order to pursue a degree in BPA, candidates should have completed their intermediate level education/10+2 with an aggregate of at least 50%.