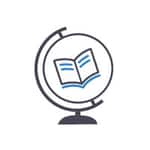 Political Science
Degrees offered: B.A., B.A.(Hons), B.Sc., B.Sc.(Hons), BA B.Ed, BS, D.Litt
Q&A : 1.9 K Question
What is Political Science
Political science is a subject falling under the social sciences umbrella, which teaches students about the working of the government, both state and central, and other agencies, and how this knowledge can be implemented practically for the betterment of the country overall.
India has a rich political history that began with the formation of the Indian National Congress, post-Independence.
Ever since, the country has seen and been affected by many minor and major politically significant incidents, along with the formation of many thousands of political parties all over India.
As a result, Political Science has been one of the most opted courses and continues to remain so with growing interest of the new generations in politics.
Eligibility Criteria (UG & PG) of Political Science
For Undergraduate Courses
Colleges, universities and institutes in India usually have the basic requirement that candidates must have completed their 10+2 from a recognised board with a minimum of 60% marks. There is no specified stream in which students must have studied their 10+2.
For Postgraduate Courses
For candidates seeking postgraduate admissions in Political Science, the eligibility criteria entail a Bachelor's degree, in any discipline, from a recognised University with a minimum of 50% marks.
In both cases, the eligibility criteria hold for candidates sitting for the institute's entrance examination. Only upon clearing the entrance exam can admission can be granted.
Browse Political Science Colleges by States
Browse Political Science Colleges by Location
Scope of Political Science in India and Abroad
According to the UN, India has the largest democracy in the world. The number of political parties is well within the range of thousands and each of these political parties, along with government agencies and services, require countless hands on deck for them to function smoothly. Pursuing a course in Political Science opens up a lot of doors for students in the career field.
Abroad, in many countries, a degree in Political Science means a lot of scope in jobs like International Relations, Social Services, Embassies, and many others. The career options are plentiful and of various types, meaning there is a lot of room for exploration as well.
Course Fees Political Science
Minimum Fees
Maximum Fees
Private
Government
Private
Government
UG

1.99 K

B.A.(Hons) in Political Science at RBS College, Teyai

---

Data not available

30.00 Lakhs

B.A. L.L.B in Political Science at Sai University, Chennai

1.45 Lakhs

B.A.(Hons) in Political Science at NEF College, Guwahati

PG

1.95 K

M.A. in Political Science at Anand Niketan College of Science Arts and Commerce, Warora

---

Data not available

3.30 Lakhs

M.A. in Political Science at MIT School of Government, Pune

92.57 K

M.A. in Political Science at Central University of Jharkhand, Ranchi

DOCTORAL

33.90 K

Ph.D in Political Science at Seth RCS Arts and Commerce College, Durg

---

Data not available

14.40 Lakhs

Ph.D in Political Science at Mahatma Gandhi University, Tura

3.91 Lakhs

Ph.D in Political Science at Bodoland University, Rangalikhata

DIPLOMA

---

Data not available

28.00 K

Diploma in Political Science at Maharaja Sayajirao University of Baroda, Vadodara

---

Data not available

28.00 K

Diploma in Political Science at Maharaja Sayajirao University of Baroda, Vadodara
Course Subjects
With only minor variations from institute to institute, some of the most important subjects taught in Political Science courses, in keeping with the above-specified curriculum, include:
Understanding Political Theory

Constitutional Government and Democracy in India

Political Processes in India

Political Theory-Concepts and Debates

Perspectives on Public Administration

Introduction to Comparative Government and Politics

Perspectives on International Relations and World History

Global Politics

Public Policy and Administration in India

Political Processes and Institutions in Comparative Perspective

Classical Political Philosophy

Modern Indian Political Thought

Colonialism and Nationalism in India

India's Foreign Policy in a Globalising World

Dilemmas in Politics
Careers in Political Science
Political science is one of the most versatile social sciences degrees, opening up many career opportunities for graduates. The study of political science helps students inculcate valuable skills in writing and communication, as well as research.
At the undergraduate level, political science courses help build students' analytical skills and train them in social science methods.
Upon reaching the graduate level, pol science students can analyse political documents, conduct original research in areas that interest them, and even publish their findings.
With a degree in political science, students get prepared for careers in academics, and management-level positions in government or politics, in addition to the usual job profiles that many opt for.
From the perspective of pay, political science graduates earn adequate amounts to maintain comfortable lives, while some even earn generously. With enough earnings to support a lifestyle abroad as well, many political science graduates work in foreign countries in international relations and embassies.
The prospects in the field are multidisciplinary and multifaceted, and a career in the same can be highly rewarding.
Upcoming trends
In the ever-changing, ever-dynamic world of politics, there are many new research topics and areas of interest that keep cropping up from time to time, which lead people to ask questions and explore ideas more. Some heated topics of discussion and upcoming trends in Political Science as can be observed today are:
Same-Sex Marriage and LGBTQ Adoption Right- The millennial generation and the Gen Z, have in recent times proven to be very politically involved and have organised and implemented many protests in favour of LGBTQ rights.
The questions revolving around gay marriage, LGBT adoption rights, and other related topics have been posted to the governments all around the world, as a result of which countries like Germany, Malta, Colombia, Greenland, Ireland, Finland, Luxembourg, Scotland, England, Brazil, and many others legalised same-sex marriage.
Abortion Rights- A very recent topic that emerged and has been highly debated worldwide, many laws have been passed regarding the rights that a woman has to abort her child under varying circumstances.
Hate Speech- In the wake of the Covid-19 pandemic, there has been a lot of scapegoating, hate, scare-mongering and xenophobia going around with different communities being blamed for the spread of the virus.
The anti-foreigner sentiment, crackdown on migrants and refugees, and anti-Muslim attacks have emerged worldwide.
This widespread preaching of hate symbols and vilifying speech has led to enormous discontent and resentment among many communities, and the governments around the world are appealing for this movement to be brought under control.
Browse political science certification courses
View complete list of political science certification courses
Job Profiles and Top Recruiters
After completing a degree in Political Science either at the Bachelor's level or higher, one can seek jobs in many organisations in the public and private sector. In the public sector, some popular job profiles that candidates opt for include:
| | |
| --- | --- |
| Job Profile | Description |
| Civil Services (Indian Administrative Services/Indian Financial Services) | IFS officers are career diplomats who protect and protect India's interests abroad, IAS officers are in charge of day to day administration work inside India. |
| Political Scientist | Studying the origin, operation, and development of political systems, researching political ideas and analysing policies, political trends, governments. |
| Legislative Assistant | Writing, editing, and tracking legislative bills as they undergo the legislative process, responding to constituents, garnering support for proposals, writing speeches for their employers to introduce legislation. |
| Social Media Manager | Planning, managing, and implementing social media strategy of the organisation/party/institution they work for to increase awareness. |
| Political Consultant | Promoting the election of certain candidates, public relation specialists, managing political strategy. |
| Policy Analyst | Influencing political and social events, evaluating the effects of proposed legislation, reporting on findings, analysing current policies, raising public awareness on important issues. |
| Public Relations Specialist | Handling an organisation' s/party's communication with the general public, investors, reporters, consumers, and media specialists, and keeping the public informed about the activities of government agencies and officials. |
Top Recruiters in Political Science
United Nations

Indian Administrative Service

Indian Financial Service

BPSP HR Solutions Pvt. Ltd. and many others in the public and private sectors.
Average Salary
While salaries vary enormously based on years of experience, job profile and several other factors, the average annual salaries for some political science job profiles have been estimated as follows:
| | |
| --- | --- |
| Job Profile | Average Annual Salary |
| Civil Services (Indian Administrative Services/Indian Financial Services) | Rs. 6.73 – Rs. 30.00 Lakhs p.a. (Approx.) |
| Political Scientist | Rs. 6.00 Lakhs p.a. (Approx.) |
| Legislative Assistant | Rs. 2.76 Lakhs p.a. (Approx.) |
| Social Media Manager | Rs. 9.60 Lakhs p.a. (Approx.) |
| Political Consultant | Rs. 5.56 Lakhs p.a. (Approx.) |
| Policy Analyst | Rs. 5.50 Lakhs p.a. (Approx.) |
| Public Relations Specialist | Rs. 4.50 Lakhs p.a. (Approx.) |
Required Skillset for Political Science
In addition to gathering a wealth of knowledge about politics and the governments, both in India and abroad, a course in Political Science teaches students a few other important skills which are essential to a successful career in the field. Candidates must also strive to polish their skills in a few additional areas to top it all off.
Some of the necessary elements of a Political Science degree skills are:
Communication Skills: Political Science students should be able to understand written information with slightly complex vocabulary, understand spoken information clearly, speak clearly so that listeners can understand, listen well and ask relevant questions, and read and understand work-related material.

Reasoning and Problem-Solving Skills: Candidates should have the ability to analyse ideas and make use of relevant logic to determine the strengths and weaknesses, use reasoning to find solutions to various kinds of problems, understand the nature of a problem, come up with new ideas, combine several pieces of information to conclude, develop rules that can group items in different ways, concentrate and not easily get distracted, follow guidelines effectively, and judge the costs and benefits of taking any particular action.

Management Skills: Candidates require exceptional skills in managing themselves and other people with whom they have to work. Piles of work, sometimes, have to be dealt with such good time and work management skills are essential, too.

Working with People: When working with other people, candidates need to develop a certain etiquette and work demeanour. They should try to understand others' reactions and analyse the probable causes, notice changes in behaviour with relation to certain actions, be persuasive in altering others' approaches for better results, and be able to teach others how to do certain things.
Also read: Online Political Science Courses & Certifications
Course Curriculum for Political Science
Most courses in Political Science, at any level of study, have a few common objectives around which their curriculum is shaped. The study of Political Science is to help students:
Comprehend the sources of political information,

Understand the nature and scope of political science theory,

Acquaint with the approaches, theories, concepts, and principles of political theory,

Evaluate the theories of the origin of the state,

Understand the philosophies of Indian constitutions,

Learn the origins of Law, power, legitimacy, and authority,

Critically analyse the theories of monism and pluralism,

Understand the elements and factors of state and the meaning of sovereignty,

Identify the causes and impacts of British rule in India,

Understand the various Government of India acts, their reforms and provisions,

Acquaint with International organisations and international relations,

Identify various challenges and issues in international relations
Student Also Liked:
Popular Political Science Entrance Exams in India
Popular Political Science Colleges in India VIEW ALL
Frequently Asked Questions (FAQs)
Question: Why is Political Science so important, especially in today's date?
Answer :
Over the past decade we have seen an increasing amount of influence social media has on not only an individual but community as well, which has in recent history been used countless times by world leaders, celebrities and even regular people to not only influence but manipulate their user base.
And not only through their posts, through the exceeding amount of control one can get on these websites which collect your information like Facebook, Instagram and Twitter which use an immense amount of information of every single person on their platform for targeted advertising.
Which is then used to create numerous fake accounts to create a perception of that group being better even though that is not the case and is pure manipulation of impressionable individuals making the knowledge of Political Science very important.
Question: What are my options immediately after a BA(Hons.) in Political Science?
Answer :
After a Bachelor's degree in Political Science, candidates have plenty of job opportunities to launch their career in. If, however, they wish to pursue higher studies, the next step would be to go for a Master's and specialise in any particular course.
Question: Is studying Political Science difficult?
Answer :
With a genuine interest in the laws and policies of the country as well as politics and its works, it is extremely interesting to study Political Science. The basics of the subject are covered in the school itself for those who opt for the subject, making sure that students have some fundamental preparation to study the subject at the degree level.
Question: What are the major topics under Political Science?
Answer :
The many branches and sub-branches of the Political Science subject include Political Economy, State Politics, Political Philosophy, Comparative Politics, and International Relations.
Question: Why study Political Science?
Answer :
The study of Political Science gives students a deep insight into and understanding of policies and laws of the land. While a political science degree opens up many opportunities for candidates in terms of employment, those who opt for higher studies in the same can pursue very lucrative careers.
Questions related to Political Science
Showing 1803 out of 1803 Questions
Courses Similar to Political Science
Interested in Political Science? Find information around eligibility, career scope, jobs , colleges and exams and much more for free.