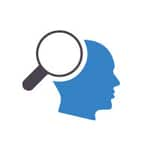 Psychology
Degrees offered: B.A., B.A.(Hons), B.Ed., B.Sc M.Sc, B.Sc., B.Sc.(Hons), B.Voc.
Q&A : 3.4 K Question
What is Psychology
Psychology is the scientific study of human mind and behaviour is known as psychology according to the American Psychological Association. Psychology is a multidisciplinary field with many subsets such as human development, sports, health, clinical, social behaviour and cognitive processes. Those who pursue psychology are called psychologists. Psychologists study everything about the human experience from the basic workings of the human brain to consciousness, memory, reasoning, and language to personality.


There are diploma, bachelor degree, postgraduate, and certificate courses available in colleges both in India and other foreign countries. A bachelor's degree in psychology (B.Sc in Psychology) is more than enough for those who want to work immediately after a bachelor's degree. Also, there is an option for those who want to pursue higher studies in psychology. There are a variety of career paths in psychology for graduates, and this is the greatest strength of the domain. The need and importance of psychology are growing so much that it is a separate branch in 12th standard.
Eligibility Criteria (UG & PG) of Psychology
Undergraduate Level
Candidates from all streams can pursue psychology courses.

Candidates who have completed 10+2 from a recognized board of education are eligible with a prerequisite that they have scored at least 55 per cent marks.

Additional eligibility criteria may also be mentioned by a few colleges during admission.

Merit-based admissions or admissions through entrance exams are decided by the specific colleges.

Postgraduate Level
Candidates who hold a bachelor's degree in psychology are eligible. The final year papers should contain psychology as the main subject for mark calculations.

Candidates appearing for their final year examination are also eligible.

Candidates who have finished their graduation in psychology in distance education or from Open University are not eligible. Universities conduct general entrance exams and interviews to grant admission to deserving candidates.
Browse Psychology Degree Colleges in States
Browse Psychology Degree Colleges in Top Locations
Entrance Exams for Psychology
MET- Manipal Entrance Test is conducted by Manipal Academy of Higher Education. It is a computer-based test conducted in English for 2 hours and 30 minutes. The question paper consists of multiple-choice questions on Physics, Chemistry, Mathematics, English and Aptitude. There are 200 objective type questions for every correct answer, four marks will be awarded, and for every wrong answer, one mark will be deducted. Candidates who clear the examination are offered admission to various undergraduate and postgraduate courses related to applied sciences, pharmacy, and engineering specializations.
DUET- Delhi University Entrance Test is a national level entrance exam organized by the National Testing Agency to grant admission into various undergraduate, postgraduate and doctorate courses. The duration for DUET is two hours and consists of 100 multiple choice questions for a total of 400 marks.
BHU UGET- Banaras Hindu University conducts entrance exams for various undergraduate and postgraduate courses. It is conducted online with 120 multiple-choice questions. The topics covered in the entrance exam conducted by BHU are History, Child, Social and Individual Psychology.
CUCET- Central Universities Common Entrance Test is an all India test conducted to grant admission to various Integrated/undergraduate, postgraduate and research courses in several central universities and state universities of India. CUCET is conducted only once a year. The duration of the exam is 2 hours and consists of multiple-choice questions. Selected candidates are offered admission in the various Central Universities.
Scope of Psychology in India and Abroad
A psychology aspirant must have an understanding of human behaviour and psychological principles. Students who want to pursue psychology should have an ability to cope up with different types of problems. Those who are interested in studying psychology and its related areas are welcome. Students who wish to do higher-level studies can pursue psychology as well. Students who easily understand the human mind and are smart enough to investigate deeply are suitable for this course. Psychologists can easily find jobs in the private and government sectors.
They are given jobs in universities, government agencies, clinics, schools, and hospitals. Europe, USA, New Zealand, and Australia are popular countries for psychologists to establish a career. Due to more demand in health centers, hospitals, clinics, and mental health centres psychologists are sought after. There is going to be an increase in employment for psychologists. Different psychological departments are available, which many aspirants are not aware of.
Students also liked
Course Fees Psychology
Minimum Fees
Maximum Fees
Private
Government
Private
Government
UG

1.99 K

B.A.(Hons) in Psychology at RBS College, Teyai

607

B.A. in Psychology at JN College, Nehra

30.00 Lakhs

B.A. L.L.B in Psychology at Sai University, Chennai

1.42 Lakhs

B.Sc.(Hons) in Psychology at Guru Jambheshwar University of Science and Technology, Hisar

PG

1.82 K

M.A. in Psychology at Gandhi Degree College, Orai

1.74 K

M.A. in Psychology at Government Kamla Devi Rathi Mahila Mahavidyalaya, Rajnandgaon

28.00 Lakhs

P.G.D in Psychology at Kasturba Medical College, Manipal

2.60 Lakhs

M.Sc. in Psychology at National Forensic Sciences University, Gandhinagar

DOCTORAL

10.50 K

Ph.D in Psychology at Maganlal Thakordas Balmukunddas Arts College, Surat

22.55 K

Ph.D in Psychology at College of Home Science, Udaipur

13.20 Lakhs

Ph.D in Psychology at Amity Institute of Psychology and Allied Sciences, Noida

3.74 Lakhs

Ph.D in Psychology at Lakshmibai National Institute of Physical Education, Gwalior

DIPLOMA

27.00 K

M.Sc. in Psychology at NIMS University, Jaipur

3.94 K

Diploma in Psychology at University of Madras, Chennai

49.00 Lakhs

Diploma in Psychology at Smt B K Shah Medical Institute and Research Center, Vadodara

32.23 K

Diploma in Psychology at Jamia Millia Islamia, New Delhi
Course Subjects
Undergraduate subjects
Few of the many subjects in bachelor's degree psychology is mentioned for reference.
| | |
| --- | --- |
| Introduction to Psychology | Psychological Research |
| Statistical Methods for Psychological Research | Understanding and Dealing with Psychological Disorders |
| Social Physiology | Counselling Psychology |
| Psychology for Individual Differences | Applied Social Psychology |
Postgraduate Subjects
Some subjects in postgraduate psychology courses that last for two years.
| | |
| --- | --- |
| Applied Psychometry | Cognitive Process |
| Neurophysiology | Emotions in Everyday Life |
| Statistics and Experimental Design | Paradigms of Psychology |
| Multivariate Techniques | Psychology at the Margins |
| Listening and Communicating | Cognitive Development during Infancy and Early Childhood |
Also Read: Online Psychology Courses & Certifications
Careers in Psychology
Psychology is becoming one of the most popular courses. Psychology graduates are not only psychologists but find jobs as an advice worker, border force officer, mediator, neuroscientist, play therapist, police officer, psychotherapist and many more. Postgraduate training is required to set a benchmark in psychology.


Building an excellent work experience also plays a major role. But a graduate can earn from Rs. three lakh rupees to Rs. five lakhs as a fresher in psychology. Candidates with written and verbal communication, report writing, analytical research, and ability to work in teams are selected immediately. More than 56 per cent of psychology graduates are employed, and the career has a wide career scope abroad.
Upcoming trends
New technologies are changing the old methods of psychologists. In their research labs using technology, scientists test their theories in real-world settings. Technology helps psychologists make older adults avoid social isolation and improve their access to medical care and other services. Technology also helps a huge mass overcome logistic challenges, facilitating access to services, socialization and information.


Virtual reality is used to treat patients with post-traumatic stress disorder (PTSD). PTSD patients are given therapy using virtual reality. This exposure gives the patients the guidance to go through fear or trauma by reducing adverse reactions. Artificial Intelligence is advantageous as it eliminates the need for a human therapist. Although AI is costly, it does things that are impossible to humans. AI runs algorithms better and predicts human behaviour and suggests treatment. Robots use AI to communicate with patients with post-traumatic stress disorder.
Browse psychology certification courses
Job Profiles and Top Recruiters
Job Profiles Offered to Psychology Graduates
Studies on behaviour and brain function are conducted by a psychologist. There are numerous types of psychologists, such as a clinical psychologist, counselling psychologist, health psychologist, Teaching and Research Psychologist, Industrial and Organizational Psychologist and sports psychologists. When choosing a career in psychology, the aspirant has to know all the subfields and specializations the field holds. All subareas have equal demand and job opportunities. Some of the highly sought-after job profiles in psychology and their job description are as follows,
| | |
| --- | --- |
| Job Profile | Job Description |
| | A Clinical Psychologist talks to clients and deals with their mental health and personal growth. They study human behaviour and develop treatment plans. He or she researches the treatment for certain mental conditions. |
| | A Psychiatrist aids patients with medical and psychological conditions. They prescribe psychotropic medications and evaluate treatment results. |
| Motivational Speaker | Inspirational speeches are given to groups of people by motivational speakers. Varied topics are dealt with in their speeches and spoken for people's personal growth. |
| Career Counselor | Career counselling is done by career counsellors. They explore occupational choices and help students make the right career decisions. |
| Rehabilitation Expert | Counsellors help people with physical, mental, developmental and emotional instabilities. They work with people who are affected personally or socially. |
| Social Psychologist | A Social Psychologist researches social interaction and their influencing factors. Jobs are available for them in government and private organizations. |
Top Recruiters in Psychology Field
Psychologists work with healthcare teams, hospitals, medical schools, clinics, nursing homes, mental health care centres and educational institutions. Top recruiting companies for psychology are mentioned below.
| | |
| --- | --- |
| Amity University | Shiv Nadar University |
| Fortis Healthcare | Roots & Routes Counseling and Psychotherapy Centre |
| SRCC Children's Hospital | Mind Plus Healthcare Private Limited |
| ACRO | Pearson |
| AIIMS | O.P. Jindal Global University |
| Defense Institute of Psychological Research | Public Health Foundation of India |
Popular Online Medicine Courses and Certifications
Average Salary
Average salaries for a few career options in psychology are given below,
| | |
| --- | --- |
| Job Profile | Average Salary |
| Career Counselor | Rs. 3 lakh p.a. (Approx.) |
| Rehabilitation Expert | Rs. 4 lakh p.a. (Approx.) |
| Social Psychologist | Rs. 6 lakh p.a. (Approx.) |
| Psychologist | Rs. 8 lakh p.a. (Approx.) |
| Childcare Worker | Rs. 4 lakh p.a. (Approx.) |
| Psychiatrist | Rs. 10 lakh p.a. (Approx.) |
| | Rs. 8 lakh p.a. (Approx.) |
Required Skillset for Psychology
Communication- Despite communication being a prime component for every career, it is very important for a career studying human behaviour. The main aim of a psychologist gets accomplished when he/she is good at communication. Good communication helps them convey better suggestions and treatment to their clients. Communication also aids in convincing the patient smoothly.

Research- Research is inevitable in psychology, no matter what your role is. Every patient is dealt with the results of your experiments. Experience in experimenting is the way to work in a field like psychology. Your recordings and research aid you all along your career path.

Patience- Results in psychology take a lot of time. One has to possess the ability to handle stress and be patient until the desired outcome is obtained. Psychologists also have to keep themselves motivated and wait for the results.

Problem Solving- Problems keep risking as in all spheres; psychologists must have plans to face any situation. Strategic planning is the way to smash hindrances and tackle things that happen unexpectedly.

Emotional Stability- You got to be emotionally stable because there are really disturbing stories to be given heed to when you're a psychologist. It is a bit tough to be emotionally stable, but psychologists master the quality in time.
Course Curriculum for Psychology
Human mind and behaviour are studied in psychology courses. It deals with how the human mind acts in different circumstances. As humans are becoming more stressful over the years, and many are falling into the pit of depression and mental sickness, psychologist's study in-depth about the human perception of life and every situation. Psychology courses are three years long, and postgraduate courses are for two years long. Domains motivation, crisis management, group thinking and feelings are dealt with in this course. During Psychology courses, students are trained to be emotionally stable and discover ways to come up with a speedy recovery plan for patients.
Popular Psychology Entrance Exams in India
Popular Psychology Colleges in India VIEW ALL
Frequently Asked Questions (FAQs)
Question: Is Psychology Stressful?
Answer :
Being a psychologist can be stressful at times. But passionate psychologists cross all the hurdles with compassion and patience. According to statistics, many psychologists are reported to be enjoying their profession to the core. The career is rewarding compared to all the stress it offers.
Question: Does Psychology Need Math?
Answer :
Math and Statistics, in particular, are very important for all psychology courses. Mathematics is needed generally up to school and a level little higher than the school level. Research in psychology needs math as statistics help you to interpret data. In other fields like the modelling of the brain, neuroscience and research on human behaviour psychology needs Math.
Question: Does Psychology need NEET?
Answer :
You don't need NEET for psychology. But if you want to become a psychiatrist you need to qualify NEET and complete MBBS after that you have to pursue MD in psychiatry. A psychologist needs to go for BA/BSc psychology and then MA/M.Sc. to land in a good career. Those who are interested in higher studies or research can do an M.Phil./PhD.
Question: Is Psychology a good career?
Answer :
Psychology seems to be a really good career choice as it provides its pursuers with many opportunities and job assurance after graduation. Also, there's great demand globally. Psychology graduates work as human resource development specialists, organizational consultants, and HR managers with hospitals, drug rehabilitation centres, and NGOs also hiring them. Some people undergo mental pressures, and the number is increasing. Thus, the demand for good psychologists is increasing.
Question: How is BA psychology different from B.Sc. Psychology?
Answer :
BA psychology is an Arts degree, and B.Sc. is a science degree, this is the important difference between BA and BSc Psychology. B.Sc. degree gives the students more practical training. Apart from the above differences, these courses are more similar to each other. B.Sc. psychology needs more concentration, and lab work is done more. BA psychology needs understanding to understand theoretical concepts.
Questions related to Psychology
Showing 3273 out of 3273 Questions
Courses Similar to Psychology
Interested in Psychology? Find information around eligibility, career scope, jobs , colleges and exams and much more for free.