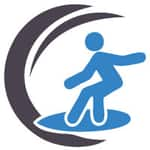 Tourism
Degrees offered: B.A., B.A.(Hons), B.B.A, B.Com, B.Com(Hons), B.Sc., B.Sc.(Hons)
Q&A : 453 Question
What is Tourism
Tourism is one of the specialised courses offered within the management department of various institutes across the globe. Tourism management course offers a student with broad knowledge about the travel and tourism industry enabling him to understand industry interests, travelling estimates, as well as operation and logistics management. The course curriculum also covers marketing strategy involved in the tourism sector and a student learns about tour planning, managing events, hotel operations, besides hospitality ethics and tourism policy. The programme is offered at the postgraduate level as a one-year diploma or degree programme to two year degree programme.
Eligibility Criteria (UG & PG) of Tourism
Graduate in any discipline from a recognised university with minimum qualifying marks and relevant work experience.
Scope of Tourism in India and Abroad
United Nations World Tourism Organisation (UNWTO) in its 2015 annual report, mentioned with more than one billion tourists travelling to international destinations every year, tourism has become a leading economic sector, contributing 10% of global GDP and 6% of the world's total exports. Of course, this creates a multi

In the long term, Asia-Pacific region will continue to be one of the fastest growing tourism regions in the world, forecasting to grow at an average of 4.9% a year to reach 535 million international tourist arrivals by 2030, says the annual UNWTO 2015 report.

The industry thence is looking forward to recruiting the skilled professionals with specialised management degrees to manage the huge number.
Students also liked
Course Fees Tourism
Minimum Fees
Maximum Fees
Private
Government
Private
Government
UG

36.00 K

B.Voc. in Tourism at Mar Thoma College for Women, Perumbavoor

3.42 K

BTM in Tourism at University College, Kurukshetra University, Kurukshetra

5.85 Lakhs

B.A. in Tourism at Amity University, Noida

2.54 Lakhs

B.B.A in Tourism at Indian Institute of Tourism and Travel Management, Gwalior

PG

1.24 K

M.Sc. in Tourism at Queen Mary's College, Chennai

1.75 K

M.A. in Tourism at Government Arts College, Coimbatore

9.00 Lakhs

MBA in Tourism at The Assam Kaziranga University, Jorhat

2.92 Lakhs

MBA in Tourism at Devi Ahilya Vishwavidyalaya, Indore

DOCTORAL

2.40 Lakhs

Ph.D in Tourism at Lovely Professional University, Phagwara

57.60 K

Ph.D in Tourism at Institute of Vocational Tourism Studies, Himachal Pradesh University, Shimla

4.10 Lakhs

Ph.D in Tourism at Garden City University, Bangalore

1.23 Lakhs

Ph.D in Tourism at Central University of Karnataka, Gulbarga

DIPLOMA

4.00 K

Diploma in Tourism at Kendrapara Autonomous College, Kendrapara

1.80 K

Diploma in Tourism at Karnataka Folklore University, Shiggavi

1.30 Lakhs

M.Sc. in Tourism at NIMS University, Jaipur

19.70 K

Diploma in Tourism at University of Mysore, Mysore
Popular Tourism Entrance Exams in India
Popular Tourism Colleges in India VIEW ALL
Questions related to Tourism
Showing 403 out of 403 Questions
Interested in Tourism? Find information around eligibility, career scope, jobs , colleges and exams and much more for free.