Amity Business School, Noida
Quick Facts
Estd. Year: 1999
Total Faculty: 51
Interested in this College?
MBA
Careers360
NIRF
Rank
Score
Rank

28th

228.20

48th
Disclaimer: Careers360 Ranking/Rating is done separately for government and private colleges but NIRF ranks both together. To refer the ranking methodology
click here
Questions related to Amity Business School, Noida
Notable Alumni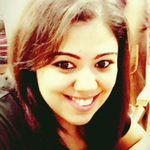 Neha Pathak
Manager e-Hire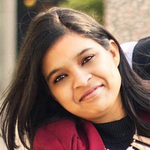 Megha Garg
Deputy Manager - Talent Acquisition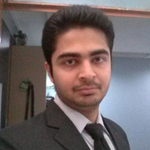 Samriddh Tyagi
CEO and Founder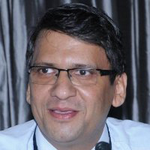 Kuldeep Sharma
Principal Mentor Project Management and Technology Development
General Information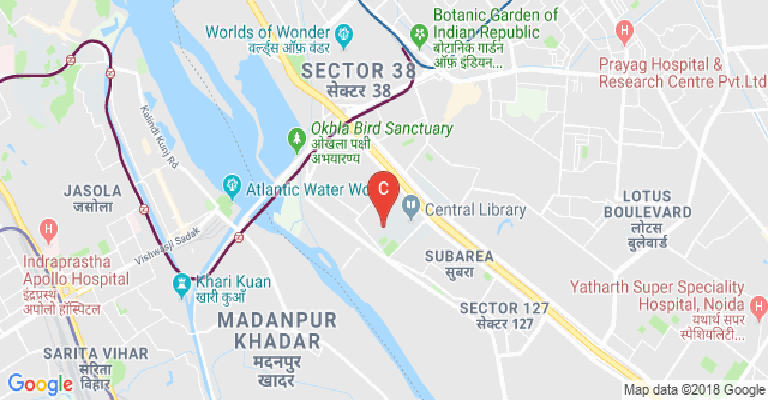 Address:
Amity Business School,F - 3 Block, Amity University Campus, Sector - 125, Noida - 201313, Gautam Budh Nagar, Uttar Pradesh, India
About College:
The Amity group of institutions or Amity Universe as it is known as, is one of the largest educational groups in India. It started back in 1991 with the first Amity School, while the Amity University was established in 2005 in Noida to begin with. Later it expanded to different parts of the country. Presently it has campuses in- Gurugram, Jaipur, Kolkata, Mumbai, Raipur, Ranchi, Patna, Bengaluru, Bhubaneshwar, Ahmedabad, Chennai, Chandigarh, Delhi, Pune, Kochi, Indore, Hyderabad and Greater Noida. It even has a presence outside India with global campuses spread in- Dubai, Abu Dhabi, London, New York, Seattle, San Francisco, Singapore, Amsterdam, Pretoria and Mauritius. There are also several distance learning programmes. To help students with their campus placements and long-term career development, the university has signed a pact with LinkedIn which is the world's largest professional networking platform.
There is much variety of courses that can be undertaken by students within the Amity Universe. Besides the conventional ones like engineering or management, there are full-fledged courses here on areas such as – Actuarial Science, Horticulture, Anthropology, Applied Sciences, Interior Design, International Relations, Insurance & Banking, Marine Science, Materials & Devices, Health Sciences, Microbial Sciences, Yoga Therapy, Virology & Immunology, Special Education, Forestry & Wildlife Sciences, Sanskrit Studies, Rural Management, Real Estate & Urban Infrastructure, Public Policy, Public Health, Organic Agriculture, Nursing, Performing Arts, Fashion, Defence & Strategic Studies, Clean & Sustainable Technology, Nanotechnology, NGO Management, Fine Arts, Food Technology and Geo-Informatics & Remote Sensing besides a whole lot more. The Amity Universe also has a wing catering to all kinds of competitive exams. It has a distance learning hub as well. This facilitates both part-time as well as online education. An open learning platform has been developed to this effect.
There is an Amity University Press for publication of all academic and research material. So far more than a hundred patents have been filed by the students of Amity. More than 500 books have been written across diverse areas. 300 plus government-funded research projects have been executed by the team at Amity. More than 1200 case studies have been developed in-house. To top it all, there have been more than 6000 research publications that have emerged out of the Amity Universe. And beyond all this, Amity is also involved in several training areas. It works closely with the military as a finishing school. The Amity Universe is also highly committed towards the development of entrepreneurship. This is why the Amity Innovation Incubator is extremely active all over India.
The Amity Business School (ABS) in Noida was established in 1999. Initially, the standalone institute was recognized by the AICTE, but after the establishment of the Amity University in 2005, the affiliation naturally changed hands. A number of programmes are offered here, all under the broad parameter of management education. There is the flagship MBA, where students go through the first year studying common papers, before deciding ahead of the second year their choice of specialization. There are six other MBA programmes where the student confirms the specialization from day one itself. These are MBAs in – Finance, Human Resources, Marketing & Sales, Retail Management, Transportation & Logistics and in Entrepreneurship. Besides these, there is also an Executive MBA which is meant for working professionals.
Due to the Noida location of the institute, one major advantage that the students of the ABS receive is the corporate exposure. This is in the form of industry visits as well as guest lectures at the campus itself. This corporate connect in turn helps boost the placement process. Some of the key recruiters in recent seasons at the Amity Business School have been the likes of – Deloitte, Zee TV, Nestle, PwC, Tech Mahindra, Schindler, Reckitt Benckiser, Berger, ITC, Hyundai, Stryker, Birla Soft, Café Coffee Day, ZS, TCS, Century Pulp & Paper, Make My Trip, Amazon, Future Group, HDFC Bank, Axis Bank, Bajaj Electricals, Philips, Moody's, Maersk, Eazy Diner, Oxford University Press, Havells, Samsung, Colgate- Palmolive, Airtel, Hero, TVS, EY, Kellogg's, S&P Capital IQ, Grail Research and Bluestar among several others.
The focus at the ABS though does not stop at the immediate placements. There is ample attention paid towards research and development. That is why several periodicals are published from the campus itself. One of them is a journal by the name Amity Business Review (ABR). Over time, it has found acceptance among serious academicians. An annual research conference is also held known as GLRC (Global Leadership Research Conference). An international case study competition is also held annually, by the name Renvoi.
The Amity Business School has the pulse of the modern business market, and so helps students get groomed in the right fashion. That is why a lot goes into their development beyond simply academics. Personality enhancement classes are provided to this end. Foreign languages are also offered to students, to enhance their profiles in the global marketplace. A compulsory week-long military camp is held to instil a sense of discipline among the students. Business quizzes and B- Plan contests further enhance their business acumen through simulated exposure to real-world problems.
Other Popular Colleges in Uttar Pradesh