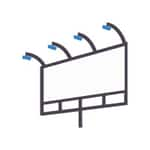 Public Relations
Degrees offered: B.A., B.A.(Hons), B.B.A, B.M.S, B.Voc., Diploma, Dual Degree
Q&A : 16 Question
What is Public Relations
Public relations (PR) is the activity of systematically controlling the distribution and relaying of information between a person or organization and the public in general. This course is ideal for those students who have logical thinking including implementing logic and common sense to recognize the advantages and disadvantages of possible ideas, assumptions or solutions of numerous problems. Public Relations strengths which have been engendered in candidates during the course time include public speaking, preparing speeches and scripts, recognizing the mindset of the listener, promoting valuable knowledge and trying to simplify technical aspects.
Public relations and branding vary, in that PR are internally regulated while branding is not managed and provided by outside entities. Public relations is the activity of systematically controlling the distribution and relaying of information between a person or organization and the public in general. Public relations strives at educating the media, potential clients, investors, sponsors, staff, and other stakeholders and eventually encouraging them to retain a positive or friendly impression of the company, its management, goods, or policy decisions.
Professionals usually operate as public information managers in various sectors. These professionals work in nongovernmental organizations and even in some non-profit organizations such as Public relations and advertising agencies, various private companies, governmental agencies. The key roles of the public relations key roles involve account administrator, account director, account supervisor, and manager of public relations. The public relations course deals with the free distribution of media information, with the support of press releases, editorial material, and advertising of the very same.
Course Highlights
Degree Name

Public relations course

Duration

Bachelor's in Public Relations- 3 years

PG Diploma in Public Relations- 1 year

Master of Arts in Public Relations- 2 years

Eligibility

Bachelor's Degree- 10+2 from a recognized educational Board

PG Diploma- Fifty per cent marks in Bachelor's degree

Degree level

Undergraduate

Course type




Admission process

Merit-based and entrance examination

Public relations course fees

Fifty thousand to three lakhs

Public relations course entrance exams

The entrance test of IIMC, Jamia Millia Islamia, Symbiosis, Indian Institute of Journalism & New Media (IIJNM)

Jobs after Public relations course

Public Relations Manager, Public Relations Officer, Customer Service Manager, Events Executive

Expected starting salary

Two lakhs to four lakhs
Eligibility Criteria (UG & PG) of Public Relations
Professionals in public relations generally require a Bachelor's degree in public relations, communications, marketing, English, and business. Students develop a portfolio of projects through all these programmes which highlights the skills to future employers. Here we have discussed the eligibility criteria of B.A. and PG Diploma and M.A. in Public Relations.
BA in Public Relations
Aspiring students need to complete 10 + 2 from any recognized board of education in any stream.

Students should secure at least fifty per cent marks at 10+2. There is some kind of relaxation for the candidates of SC, ST and OBC category. The students from these categories need to secure forty-five per cent at level 10 + 2.

Strong interpersonal and communication ability should be possessed by the aspiring candidates.
PG Diploma in Public Relations
Aspiring students must hold an undergraduate degree in a relevant specialization certified institution.

They need to have an aggregate of at least fifty per cent marks in their undergraduate course.

Final year candidates of the bachelor's degree are also qualified to apply for a Public Relations PG Diploma course.
PG in Public Relations
Aspiring candidates need to complete a bachelor's degree from a recognised university board, or some other equivalent institutes.

Several renowned universities and institutes undertake entrance tests for admission.
Scope of Public Relations in India and Abroad
Students holding a diploma or a degree in this sector may have many opportunities. Candidates have many employment opportunities in diverse areas of public relations like colleges, government agencies, NGOs, social welfare programs, financial sector, twitter and Facebook and also other social media platforms, health clinics. With more businesses operating media-facing networks like social media like Twitter, Facebook, and Instagram, these entities have much more opportunities to develop their image via individual interactions with the public. Companies, therefore, need strategic communications professionals to handle these initiatives. For brands, leaders, public figures, NGOs, hospitals, PR could function as a powerful image development strategy to utilize their strengths in shaping public opinion. SubjectsWith every passing year, the demand for PR professionals is growing as many international companies consider India as a massive profit source and sometimes even domestic companies are now rising to the quality of credibility and effective customer communications.
Bachelor's in Public Relations is a three-year-long course undergraduate program, comprising six semesters that means two semesters in each year. In general, the discipline is about transmitting knowledge efficiently to a different audience from an institution or public figure to maintain connections.
Course Fees Public Relations
Minimum Fees
Maximum Fees
Private
Government
Private
Government
UG

1.30 Lakhs

B.B.A in Public Relations at RNB Global University, Bikaner

33.00 K

B.Voc. in Public Relations at Shri Vishwakarma Skill University, Gurugram

12.60 Lakhs

B.A.(Hons) in Public Relations at Jagran School of Journalism and Communication, Bhopal

33.00 K

B.Voc. in Public Relations at Shri Vishwakarma Skill University, Gurugram

PG

5.00 K

P.G.D in Public Relations at Takshshila College, Chhatarpur

5.50 K

P.G.D in Public Relations at Nalanda Open University, Patna

6.00 Lakhs

M.A. in Public Relations at OP Jindal Global University, Sonipat

1.31 Lakhs

P.G.D in Public Relations at Indian Institute of Mass Communication, New Delhi

DOCTORAL

4.50 Lakhs

Ph.D in Public Relations at Shoolini University of Biotechnology and Management Sciences, Solan

---

Data not available

4.50 Lakhs

Ph.D in Public Relations at Shoolini University of Biotechnology and Management Sciences, Solan

---

Data not available

DIPLOMA

20.00 K

Diploma in Public Relations at SRM Institute of Science and Technology, Chennai

---

Data not available

3.51 Lakhs

Diploma in Public Relations at MET Institute of Mass Media, Mumbai

---

Data not available
Course Subjects
Syllabus of Bachelor in Public relations as prescribed by various Universities and Colleges.
Corporate Public Relations and Communications
Community Relations
Employee and Member Relations
Financial Relations
Development and Fundraising
Issues Management
Industry Relations
Government Affairs
Media Relations
Marketing Communications
Introduction to Mass Communications and Public Relations
Special Events
Public Affairs
Publicity
Writing Skills for Media
Theory of Practicing & Advertising
Seminar
PG Diploma in Public Relations is aimed at helping candidates in the latest strategies needed to be competitive in the rapidly evolving communications environment. Students get to communicate effectively with reporters, understand their needs and generate attention through this program.


Syllabus of PG Diploma in Public relations as prescribed by various Universities and Colleges.
Public Relations Writing
Political Economy of Public Communication
The Marketing Environment
Strategy and Corporate Environment
The Theory and Practice of Public Relations
Electronic Public Relations
Society and Representation
Public Affairs & Lobbying
Television and Radio
Communication Theory and Public Relations Applications
Master of Arts in Public Relations is a Communication and information course at postgraduate level. Public Relations emphasizes on independent media promotion through press releases, online content, and marketing. As part of their coursework, students develop and conduct marketing campaigns. Through internships programs, they start working in a professional setting. In addition to an examination of current trends and challenges for the field, the curriculum offers candidates with experience in conventional PR theory and practice. This is a two-year-long professional course and students get several job opportunities in different areas after successful completion of the course.
In order to recognise the benefits and disadvantages of potential solutions, hypotheses or approaches to problems, candidates must have logical thinking like using logic and common sense. Aspiring students can manage time properly, like handling one's own and other's time as well. Personnel Resource Development seems to be another positive quality for the program. This is about inspiring people, shaping and guiding the students as they function. Students should also have cultural insight like being informed of the behaviours of others, and knowing why they respond as they do.
Syllabus of M.A. in Public relations as prescribed by various Universities and Colleges.
Public Relations
PR & Marketing Communication
Introduction to Public Relations
Applications of Public Relations
Management of Public Relations
Master's Thesis
Ethics and Public Relations
Information Resources Management
Organisational Behaviour
Case Studies in Public Relations
Careers in Public Relations
Graduates have the opportunity to work in several businesses and industrial public relations and also some corporate communications where they are trained in political public relations. Many professional fields cover the private sector, agricultural public affairs, education, media, and media relations. It enhances awareness and critical analysis on the position and procedures of public relations in institutions and culture and improves practical knowledge for PR design and implementation including analytical skills and expertise and understanding and appreciation and goals that arise from PR as a strategic methodology of management. The curriculum is useful for studying the current strategies needed to succeed in the rapidly-changing communications world as well as how administrations use PR for several reasons. Graduates acquire useful skills such as writing press releases, arranging press conferences, developing PR events, discussing them, listening to negative news, utilizing online and social networking sites dynamically. They understand how and when to communicate with the media, understand their needs, optimize favourable advertising and reduce negative publicity for their customers. As a promising career, candidates may choose this course as one's career choice and there are many options to choose from.
Job Profiles and Top Recruiters
Communications specialist: Communications professionals assist companies by maintaining all of a company's security and external interaction and reflecting the business with the outside world. They prepare media releases, reply questions from the media, assemble documents, schedule events and press conferences. Communications specialists establish and execute a communication strategy that also requires media coverage and the development of content on social networking sites. They study and write news releases, and website content, blog posts, journals and newsletters for the organization. They acquire and preserve a comprehensive understanding of the policies, values and objectives of the organization, and actually deal with appropriate changes.
Public Relations Manager: Public Relations Officer is responsible for implementing promotional campaigns, organizing events and interacting with the press to keep the client's favourable image. A Public Relations officer is essentially responsible for maintenance popularity. They utilize all media and networking methods to create, sustain and handle their clients' credibility.
Customer Service Manager: A Customer service Manager, also referred to as a customer support supervisor, maintains a company's employees are comfortable. Their responsibility should be to provide excellent customer service by managing and inspiring the support team, designing reward programs and developing objectives for customer service.
Research Analyst: A Research Analyst carries out analysis and provides information and knowledge to help an organization to market its services and products. They gather information including, customer preferences, expectations, requirements, and purchasing patterns and use statistical methods and software to analyze this information.
Events Executive: Event Planners or event coordinators, event managers execute activities including identifying and scheduling sites, working very closely with clients and vendors, overseeing logistics, planning budgets and bookkeeping, managing risk, and providing event documentation. Managers of events plan and arrange marketing, industry, and social functions. They are responsible for maintaining a variety of activities, maintaining interaction with the targeted audience and appropriate promotion of the event's advertisement. Events play a significant role in a company or organisation's development.
Guest Relations officer: A Guest Relations Officer, also identified as a Guest services manager or Guest services associate, is a consumer support individual who generally receives guests at the resort. Guest Relations Officers ensure an enjoyable and comfortable experience at a hotel from escorting guests to accommodations to dealing in organizing accommodations. They also manage feedback from visitors, cooperate with the check-in procedure and demonstrate all facilities, like pool facilities and cafes.
Public Relations Officer: Public relations officers are responsible for the maintenance of an organization's relationship with the public. These professionals commonly write news releases, they reflect the institution for which they operate as well as many other assignments.
Director of External Affairs: A Public Relations Director is a powerful position with multiple duties, such as overseeing personnel, managing or coordinating PR activities, such as written statements or conferences, and interacting with other officials.
Media Relations Officer: A Media Relations Officer establishes and maintains a nice picture for a particular business, agency, public persona or product with the use of a broad range of media as well as through organized marketing campaigns and PR initiatives.
Areas where students from this specialization can work:
Government Organizations

International Public Relations

NGOs

Tourist Agencies

College and Universities

Social Media Agencies

Entertainment Industry

Police Departments

Social Welfare Schemes

Banking Sector

Indian Civil Services

Community Health Centres

Political Parties

Hotels

Sports Arena
Top PR firms in India:
Genesis Burson-Marsteller

Adfactors PR

Waggener Edstrom

Weber Shandwick

Edelman

MSLGroup India

Perfect Relations

Text100 India

Avian Media

The PRactice

Concept

PR Pundit

Aim High Consulting

Cohn & Wolfe Six Degrees

Golinopinion

H+K Strategies India
Average Salary
The average income provided to public relations Diploma holders varies between Rs. 20,000 to 70,000 per month depending of course on the student's institution, degree, expertise and experience. Candidates with higher experience in such a field are guaranteed to have handsome salary employment.
For a beginner in PR, the pay package might differ from Rs 15,000 and above depending on skills and education. whenever they accept a job as Personal Secretary to CEO, they could receive anywhere in between Rs three lakhs to four lakes per year. Public Relations Executive, Public Relations Manager, Public Relations Officer earns yearly rupees two lakhs to six lakhs, almost seven lakhs and eight to nine lakhs respectively. Communications specialists earn four to five lakhs rupees per annum. Research analysts also make a good amount of salary, around three lakh rupees to four lakh rupees per annum.
| | |
| --- | --- |
| Level | Average monthly salary |
| Entry-level | Rs. 15,000 |
| Mid - Level | Rs. 20,000 to 70,000 |
| Top - Level | Rs. 50,000 and above |
Popular Public Relations Entrance Exams in India
Popular Public Relations Colleges in India VIEW ALL
Questions related to Public Relations
Showing 14 out of 14 Questions
Courses Similar to Public Relations
Interested in Public Relations? Find information around eligibility, career scope, jobs , colleges and exams and much more for free.