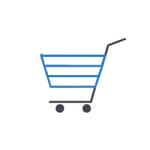 Retail Management
Degrees offered: B.B.A, B.Com, B.M.S, B.Voc., Diploma, Dual Degree, Executive MBA
Q&A : 64 Question
What is Retail Management
Retail Management teaches the students different principles related to retailing and retail operations. These principles include buying, financing, merchandising, inventory control, marketing, personnel, and operations.


Retail Management includes how retail outlets are maintained and how commodities reach customers from these retail stores.


It includes the steps of attracting the customers to the store, then selling the products to the customers according to their needs and wants. This process is timesaving, and the outcome as customer satisfaction is achieved at the same time.


Retail Management not only involves the management of retail outlets but also the management of the brand image, maintaining relationships with the customers, the sales management, keep a check on the orders at the retail outlet, managing the merchandise, they directly interact with the customers and the stocks/inventory are supervised and ordered from time to time.
Eligibility Criteria (UG & PG) of Retail Management
The students who want to pursue a retail management course need to fulfil certain criteria before securing admission in a particular college. Following is the criteria mentioned by some of the colleges –
The students should have passed 10+2 education or any other competitive examination from a recognised board.

The main subjects should be commerce during their 10+2.

The students should have secured 50% aggregate marks in the 10+2 exam with a relaxation of 5% for the SC/ST category students.
Retail Management Entrance Exams
Most institutes have set up a requirement for the candidates to attempt and clear certain entrance exams based on the institute to grant them admission to retail management course. Some institutes may conduct interviews before the final admission of the students.

The entrance exam for retail management would include very basic to general questions on topics of general awareness, English communication, logical reasoning & critical thinking and quantitative aptitude.
CMAT (Common Management Admission Test)- It is an online national level exam and is 3 hours-long. The exam is conducted in English. This paper has 100 questions of quantitative techniques & data interpretation, logical reasoning, language comprehension and general awareness. Browse more details about CMAT.
SNAP (Symbiosis National Aptitude Test)- It is an online national level exam and is 1 hour-long the students have 3 chances to appear for the exam. The exam is conducted for 1 hour. Browse more details about SNAP.
CAT (Common Admission Test)- It is an online national level exam and is 2 hours-long. The paper contains 100 questions from verbal ability and reading comprehension, data interpretation and logical reasoning and quantitative ability. Browse more details about CAT.
XAT (Xavier Aptitude Test) - It is an online national level exam and is 3 hours-long. The paper contains 100 questions of verbal and logical ability, quantitative ability and data interpretation and general knowledge and decision making. The paper is in English. Browse more details about CAT.
MAT (Management Aptitude Test)- The exam is conducted both online and offline and is remotely proctored as well. The exam is a national level exam conducted 4 times a year. Browse more details about MAT.
Scope of Retail Management in India and Abroad
The retail industry is one of those industries which is growing very rapidly in today's world. It has many challenges from the world, but it contributes a lot to the country's economy.


Retail management sector in the past few years has increased the demand for more skilled professionals. This career is the perfect choice for those students who have a lot of interest in merchandise, market and marketing, sales, advertising, campaigning and market research. Several job opportunities are available for students in departmental stores, advertising agencies, supply chains, supermarkets and many more.


They have to directly communicate with the customers and also maintain coordination with the business departments. Specialists who take care of that aspect are called retail managers. They work in solving problems, analysing the supply, accepting and delivering the retail orders, Human Resources and stocks.
Course Fees Retail Management
Minimum Fees
Maximum Fees
Private
Government
Private
Government
UG

11.22 K

B.Voc. in Retail Management at MES Keveeyam College, Malappuram

7.42 K

B.Voc. in Retail Management at Kuriakose Elias College, Mannanam

8.30 Lakhs

B.B.A in Retail Management at GD Goenka School of Management, Gurgaon

1.45 Lakhs

B.B.A in Retail Management at Delhi Skill and Entrepreneurship University, New Delhi

PG

6.80 K

P.G.D in Retail Management at All India Institute of Management Studies, Chennai

10.00 K

P.G.D in Retail Management at Institute for Excellence in Higher Education, Bhopal

16.19 Lakhs

MBA in Retail Management at K J Somaiya Institute of Management, Mumbai

5.08 Lakhs

MBA in Retail Management at Footwear Design and Development Institute Noida

DOCTORAL

3.31 Lakhs

Ph.D in Retail Management at Monark University, Ahmedabad

---

Data not available

3.31 Lakhs

Ph.D in Retail Management at Monark University, Ahmedabad

---

Data not available

DIPLOMA

6.00 K

Diploma in Retail Management at Kendrapara Autonomous College, Kendrapara

3.19 K

Diploma in Retail Management at Tamil Nadu Open University, Chennai

77.50 K

Diploma in Retail Management at NMIMS Global Access School For Continuing Education, Mumbai

9.00 K

Diploma in Retail Management at Indira Gandhi National Open University, New Delhi
Course Subjects
Different subjects taught to students give them different ideas of how retail shops work and how retailers work. They would develop different learning skills too.


Some of the subjects taught in retail management are –
Overview of Retailing

Retail Marketing

Retail Management Perspective

Customer Service Management

Buying Merchandising

Store Operations

Human Resources

Principles of Marketing Economics

Business Communication

Visual Merchandising

Sales Management

Customer Value Management

IT Application in Retail
Careers in Retail Management
Retail management course requires a lot of new blood (fresh batch) who will ensure a further rise in this already well-established field. Students during retail management course are taught the best skills which are needed to practice retailing, but practice makes perfect and the more effort someone puts into it the more they will shine in this field.


These managers have the responsibility of checking over the operations conducted at the store, they can improve the sales of a particular product by developing visual strategies, ensure that there are profits gained by the store and all the processes are carried out efficiently and effectively.


The graduates can even try to specialise in some retail specialities like beauty supply shops, electronic retailers and clothing stores which leads to a much more specialised approach but one which provides a lot of opportunities.
Students also liked
Upcoming trends
Many new trends have been coming up in the retail management industry. Some of them are written below:
Investing in omnichannel retail – Consumers almost always check the prices before making any decisions and buying something. Nowadays, they may just look-up the prices offline and then check online before placing the order online.
Provide a personalised experience – Consumers being targeted with personalised ads have become extremely common nowadays, with websites and services like Facebook and Google know what you want when you want it or sometimes even before you want it. The retail outlets give suggestions like the taste, location, and order history to the consumers. They create a personalised experience through simple services.
Proper Customer Care– The rise in technology has shifted everything from how things were even a decade ago, with access to the internet, consumers today expect that they should get a response to their queries near instantaneously, which has become an essential aspect of customer care.
Job Profiles and Top Recruiters
Retail Management Job Profile
Some of the top job profiles in retail management field are –


Job Profile

Description

A Sales Manager manages the sales of a product or service offered by the organisation by developing strategies for the sales, revenues and expenses.

They have to ensure that the company is meeting the required number of sales.

They coordinate with the marketing team for future campaigns to drive sales.

They motivate their team and counsel them with ideas and guide them when they require help by providing them with their knowledge/experience on how to increase sales.

They also have to promote their organisation and products.

An Advertising Manager has to look into the operations of the advertising department.

They have to coordinate with the staff, clients, and ad agency to meet the goals and budgets on a timely basis.

They have to attract new customers by developing and testing different advertising strategies to find out which works the best and not only builds up credibility and make everyone aware that the company exists but also drives sales.

They have to ensure that the projects are progressing according to the plans and are being executed properly and effectively.

They also take over and help during the employment of recruits in the advertising department and their training.

An Operations Manager acts as a leader in the organisation. They have the authority to make policies, plans and strategies for the organisation.

They ensure that the operational policies and procedures are developed, implemented and reviewed efficiently.

In certain cases, they also help during the recruitment process.

They look into the budgets and reports and deal with the planning and auditing.

They make sure that all documents are filled and monitored as per the laws and regulations.

They also maintain relationships with clients and other companies.

Retail Executive

A Retail Executive takes the major decisions for a store and its chains.

They lead different types of businesses like the selling of electronics, or clothes or even automobiles.

They have to manage employees and the marketing aspect of a company.

They have to not only ensure that the company earns back the cost but also earn profits. They also have to find new ways by which they can attract the customer's interest.

They have to be very innovative when it comes to sales of the products.

Administrative Officer

An Administrative Officer answers the phone calls and responds to the queries through mails. They also prepare the reports and the budgets for the year.

They are also responsible for the systematic filing of the documents and ensuring they are safe while keeping track of the inventory and ensuring that they are stocked up whenever needed.

They also forward the letters and packages received on behalf of the staff.

They also schedule meetings with clients and employers in conference rooms.
Top Recruiters in Retail Management Sectors
There are many job sectors and recruiters who recruit these graduates for work.


Some of the top recruiters in retail management sector are –
Malls

Movie Theatres

Supermarkets

Westside

Pantaloons

Crossword

Globus

Piramals

Reliance

Big bazaar

Metro

Regal

Bata

Ebony Retail Holdings
Average Salary
Salaries are usually given based on work one does. It may be high for the higher position people while the low for the newly graduates. But the new graduates can increase their pay by getting promotions and bonuses on the extra number of hours they work.


| | |
| --- | --- |
| Job Profile | Average Annual Salary |
| Sales Manager | Rs. 9-10 lakhs p.a. (approx.) |
| Advertising Manager | Rs. 5-6 lakhs p.a. (approx.) |
| Operations Manager | Rs. 10-11 lakhs p.a. (approx.) |
| Retail Executive | Rs. 12-13 lakhs p.a. (approx.) |
| Administrative Officer | Rs. 5-6 lakhs p.a. (approx.) |
Required Skillset for Retail Management
The skills required by the students would be very helpful for letting them get great jobs. They have to build a perfect skill set so that they can adjust in any field asked for.


Some of the required skills are written below –
Good communicator – They should have good communication skills with the team and also with the customers. They have to understand the problems of the customer and then help them with their requirements, and this needs lots of patience.
Patience – People, especially the students, do not have patience nowadays and want things to be done as soon as possible, but this course would require a lot of patience to understand the needs and demands of the customers.
Good listener – Good listening skills are also very helpful. To listen to new views and points from the team members as well as the customers. They would have good new helpful points to guide the students.
Strong Customer Service Skills – How to deal with customer complaints is the main skill a graduate would require. They need to deal with customers very patiently and softly to not let their ego get hurt.
Professional – Be professional in meetings and when dealing with customers though if they are your family. Be polite and greet them whenever possible to show good skills.
Self-confident – You should be confident in what you speak, you should have fluency in speech and know what you are speaking.
Problem-Solving Skills – You should be able to solve the problems correctly and effectively within the given time with more discounts or bonuses to the clients to receive their loyalty with the company.
Course Curriculum for Retail Management
The retail management course is a 3 years-long course which is divided into 6 semesters. Each semester teaches new subjects and skills to the students with which they will be able to decide which specialisation if necessary they want to go to.


The course would teach them about the introduction and concepts to retail management, retailing trends, pricing and merchandising, segmentation, relationship marketing and information technology in retailing. There are courses available in this field at every level from Diploma to Masters.
Retail Management Colleges by States
Retail Management Colleges by Location
Top MBA Colleges By Location
Popular Retail Management Entrance Exams in India
Popular Retail Management Colleges in India VIEW ALL
Frequently Asked Questions (FAQs)
Question: Which are the colleges offering bachelor in retail management?
Answer :
The top colleges offering bachelor in retail management course are –
School of Business Management, Greater Noida

University of Technology and Management, Shillong

University of Petroleum and Energy Studies, Delhi

Symbiosis University of Applied Sciences, Indore

University of Petroleum and Energy Studies, Dehradun
Question: Which are the books the students can refer to?
Answer :
The books which would help the students during their entire course would be the following –
Retail marketing management – David Gilbert

Fundamentals of retailing – V.S. Madaan

Retail Management; A strategic Approach – Berman Berman

Strategic marketing for Success in Retailing – Coskun Samli

Retail marketing and New Retail idea – Marks & Spencer – Sven Hallbauer

Retail Management – C. Bhatia

Merchandising math for retailing – Cynthia R. Easterling, Ellen L. Flottman, Marian H. Jernigan and Beth E.S. Wuest
Question: What are the fees for this course?
Answer :
The average fees would vary from college to college depending on whether it is private, public or semi-private. The average fees are in between Rs. 50,000 to Rs. 10 lakhs.
Question: What are the different specialisation options for me after completing the bachelor's degree?
Answer :
After completing the bachelor's degree, the students can do the following specialisations –
Merchandising

Customer Relation

Marketing Strategies

Competitive Analysis and Planning

Pricing

Accounting

Business Mathematics

Operations

Mall management

Marketing
Question: How long is the course of bachelor's in Retail Management?
Answer :
The course on Retail Management is a 3 year-long course which is divided into 6 semesters. There is also a compulsory internship to help students get further experience in the field.
Questions related to Retail Management
Showing 64 out of 64 Questions
Courses Similar to Retail Management
Interested in Retail Management? Find information around eligibility, career scope, jobs , colleges and exams and much more for free.