B.Tech in Ceramic Technology: Course, Fees, Career Scope, Job
B.Tech in Ceramic Technology is the science and technology of creating objects from inorganic and non-metallic material by the action of heat or at lower temperatures by precipitation method. B. Tech in Ceramic Technology is a new and very fascinating course in the field of engineering, ceramic Technology deals with the detailed study, design, properties, manufacturing, designing, applications and uses of ceramic materials.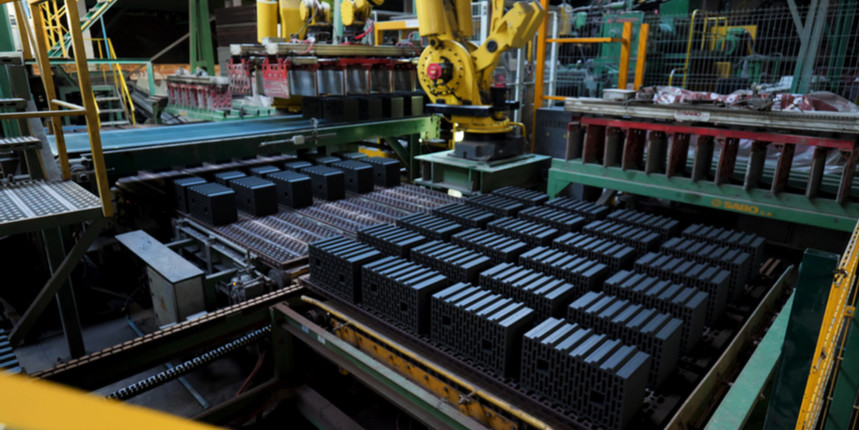 B.Tech in Ceramic Technology: Overview
| | |
| --- | --- |
| Course Name | B.Tech in Ceramic Technology |
| Duration | 4 years |
| Eligibility | 10+2 or equivalent from a recognised school board (Science stream is mandatory) |
| Admission Process | Entrance test/ Cut-off |
| Fees | Upto INR 7 lakhs |
Ceramic is used to make essential products such as jet engines, computers, cars, ceramic teeth, optical fiber, lasers, bones, etc. Being a widely usable material, a graduate in ceramic engineering has a wide scope in playing a major role in the development of the country.
The ceramic technology field equips students with the necessary knowledge about the working nature of heavy machinery and tools. They design almost everything which forms a base for industries to work and move ahead. Athletic equipment, medical devices, automobile engines, aircraft engines, batteries, air conditioners are just some of the products which are designed by Ceramic engineers. There are numerous day to day using equipment designed by Ceramic engineers to help common men and their families live a great life with their inventions.
Mentioned below are some of the fields where Ceramic engineers are employed in huge numbers.
Aerospace

Mining

Medicine

Food and Chemical Industry

Electronics

Industrial and Transmission Electricity

Refinery and Guided Light Wave Transmission
Some of the key factors which are mandatory for a Ceramic engineer to be successful are:
Strong theory foundation which will eventually help students to perform better experiments and implement theoretical knowledge in industries later on.

Hands-on training in technical details & information

Practice-oriented approach with completely equipped laboratories where students can get a strong foundation of industrial aspects of ceramic Engineering.
How to get admission in B.Tech in Ceramic Technology? (Admission Process)
Bachelors of Technology in ceramic technology is one of the most sought after courses by students who prefer to be innovative and create something new in the field of ceramics. The admission process to this B.tech course has some stages to it which need to be cleared to take admission. It is generally through an entrance based examination which students need to take to make a career start in ceramic technology. These entrance examinations are held every year on national level and there are some state-level exams of respective states which offer this course. The syllabus of all these national level and state level exams are more or less the same wherein most of the questions are being asked from the 3 subjects which are Physics, Chemistry and Mathematics. Hence strong theory foundation in these subjects is inevitable for clearing these exams and securing a seat in most reputed Institutions.
There are several documents a candidate must keep ready when trying to take admission in B.Tech in ceramic technology.
Marksheets for 10th & 12th standard

Passport size photographs

Passing certificates for 10th & 12th standard

Character certificate

Transfer certificate (incase of going outside hometown to study)
Top Exams for B.Tech in Ceramic Technology
Below is a list of exams that aspiring candidates can take for making a career in the field of Ceramics.
JEE Advanced - Joint Entrance Examinations (JEE) Advanced level refers to an entrance test viable for students who have cleared their 10+2. JEE is an exam that checks for quality among candidates rather than quantity. Therefore, a student needs to be thorough with their topics before attempting the JEE advanced examination.

JEE Main - Joint Entrance Examinations Main is a test conducted at a national level for admission to top tier engineering colleges within India. It is an erstwhile AIEEE examination, which is conducted twice every year for the admission in NITs, IIITs and CFI,s. Most of the private colleges like VIT etc. give preference to students who cleared this exam. Hence JEE mains provides a lot of opportunities for college admission in a reputed college of Country.
Eligibility Criteria for B.Tech in Ceramic Technology
Things which every candidate needs to keep in mind are:
Students should pass 10+2 (Science stream a must) or its equivalent from any recognised board.

The qualifying examination should be with Physics, Chemistry, Maths and an extra subject of the students' choice

Students should secure at least 50% in their aggregate percentage to get admission in reputed colleges. This benchmark of 50% is present in almost every college of India. Hence it is recommended that every student take their board examination very seriously in order to take admission in engineering.
Top Institutes for B.Tech in Ceramic Technology
Top Institutes (general info)
There are various institutes which provide a variety of courses for a variety of streams. It is vital for candidates to choose the best institute to kick start their career in the right direction. B.Tech in Ceramic Technology is a course which if done from a reputed college can create wonders for students' future. Since Ceramic Technology is not a core branch, it is not part of every top institution unlike other core branches, however some of the most reputed colleges of the country offers this course. Some of the top institutes which offer this programme are:
There are other institutes that also provide the same course, however, candidates need to check thoroughly the accreditations and university affiliations before taking a plunge in the deep waters. There are some private universities like SRM and VIT which offer specialized courses, hence students are advised to go through respective websites of various colleges and if find something interesting, they should definitely apply for the course on the respective website of various colleges.
Career Prospects/Job Opportunities for B.Tech in Ceramic Technology
In respect to career prospects and scope, an undergraduate degree opens a lot of options to pursue the field. Job opportunities have been increasing over the time with this emerging branch both in public and private sector for a fresh out of college graduate. It has been seen that Ceramic technology is coming into picture in many reputed institutions as an emerging branch. Hece it brings a lot of new opportunities for the students mooting to enroll in the field of ceramics. As far as career options of ceramics engineers are concerned, mainly, there are two types of subcategories for career options:
Ceramic Technologists and,

Ceramic Designers.
Ceramic Technologists deal with the complex chemical process of producing materials while a Ceramic designer's role involves the creation of materials using sand, clay and basic ceramic materials.
Those who are keenly interested in the ceramic engineering field must have a deep understanding of the technological process and must possess a detailed knowledge of various principles involved with ceramic materials especially ceramic materials which are quite prevalent. They should have sound knowledge of analytics, technical skills and should be creative in case of pursuing a career in ceramic designing such as clay work, pottery, molding works or others. Another option for ceramic engineers who are not interested in working at ceramics is the field of teaching wherein they can pursue higher studies in the same field and can go for teaching at various universities which provides this course. Teaching as a career is also becoming a lucrative career as the pay scale as well as work life balance is very good for the professore working at reputed colleges. They can reach upto dean of respective institutes if they start at a young age. Hence all in all going for B.tech in Ceramics technology is not a wrong idea for students aspiring to pursue engineering after their high school.
B.Tech in Ceramic Technology - Salary Trends
For a ceramic engineer, pay scale depends on various factors such as
Highest educational qualification obtained

Work experience

Expertise in the field

Location of work

Skills set etc.
Initial pay scale might be low in this new field of Ceramics as compared to other popular branches of engineering, however, with a gradual increase in work experience, it can go up to 50,000-60,000 INR per month. People at management level can earn up to or more than 60,000 INR per month. For a lecturer or a professor teaching Ceramic Technology, the starting salary is 13,000 INR, however, a doctorate degree can increase the pay scale. In abroad, the annual salary for ceramic engineers is $60K to $80K. So all in all from the perspective of salary, Ceramic engineering can be considered for a student who has interest in the field of ceramics.
Below is the brief summary of salary trends of ceramic engineering according to placement data of various colleges and various other surveys in the field of ceramics. Students can have a look on this just to have an idea of salary prospects in the field of ceramics.
| | | |
| --- | --- | --- |
| Domain: Ceramic Engineer | Years of Experience | Salary Figures |
| Entry/Junior Level Salary | 3 yrs. - 5 yrs. | INR 5 lakhs p.a. - INR 14 lakhs p.a. |
| Middle Level Salary | 12 yrs. - 15 yrs. | INR 15 lakhs p.a. - INR 27 lakhs p.a. |
| Senior Level Salary | 18 yrs. - 25 yrs. | INR 27 lakhs p.a. - INR 55 lakhs p.a. |
Conclusion
B.Tech in Ceramic Technology is one of the most lucrative and sought after courses by students who are interested in the field of innovation and want to create something out of the box. Most students who opt for this stream generally end up getting into technical profiles which are also considered to be mainline work. Ceramic engineers are employed heavily in sectors such as automotives, aerospace, maintenance, nuclear and control & instrumentation. The salary scales are equally competitive and lucrative and are at par with the Indian industry standard for all-ceramic engineers. Since this branch is coming in various institutions as a new branch justifying the fact that ceramics is going to be a prospectus filed in the ceramics industry.
The structure for the growth of Ceramic engineer, is a dedicated profile where one needs to gain a good amount of work experience to be able to make a name for themselves in the industry. It is important for all B.Tech ceramic Engineering students to ensure that they score well in their exams to open up new opportunities for themselves in a variety of fields where Ceramic engineers are heavily in demand.
Ceramic Engineering Updates and Articles