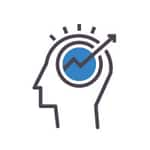 Entrepreneurship
Degrees offered: B.A., B.A.(Hons), B.B.A, B.Com, B.Com(Hons), B.E /B.Tech, B.M.S
Q&A : 173 Question
What is Entrepreneurship
The course on Entrepreneurship teaches the students what an enterprise is and what entrepreneurship means. It makes them aware of what an entrepreneur does and are made aware of the innovations and technologies which are developed to help with the entrepreneurial process.


The businesses can be of any kind of scale, from small business ventures into lifestyle businesses to growth-oriented businesses to profits even non-profits oriented companies. The students will be involved in thinking and in innovating new ideas and strategies while learning how to manage and fight uncertainty and risks involved.
Eligibility Criteria (UG & PG) of Entrepreneurship
The students are required to fulfil the eligibility criteria of colleges before securing admission. If the students fail to fulfil those criteria then they would lose their seat in the college. An eligibility criteria is set up to shortlist students who thee colleges deem to be right for their environment and institution.


The eligibility criteria for Entrepreneurship course are –
The students should have completed their 10+2 class from a recognized board with a science stream.

If the students have commerce as their main subject, it would also be allowed for admission.

At the 10+2 level, the students should have secured 50% marks, a 5% allowance for the SC/ST category students.

Entrepreneurship Entrance Exams
The institutes give admission to students based on their scores in the entrance test. The universities may conduct their admission tests or an all India based entrance exam would be conducted. Some of the entrance exams for entrepreneurship course have been mentioned below –
Scope of Entrepreneurship in India and Abroad
The field of entrepreneurship has a lot of scope. After graduating in this course, the students can think of starting up their business. The scope of Entrepreneurship is not only tremendous in India but also in Abroad. Looking at our young generation, they are more focused on setting up their business than working under someone. These new young minds have given a great rise to the new start-ups we see now. They learn new skills and techniques about how to run a business. Before starting their own business, they can even work in a company and gain experience about how a company runs, its financial sources, its different departments and much more.
Course Fees Entrepreneurship
Minimum Fees
Maximum Fees
Private
Government
Private
Government
UG

---

Data not available

---

Data not available

15.59 Lakhs

B.B.A in Entrepreneurship at Woxsen University, Hyderabad

2.01 Lakhs

B.Voc. in Entrepreneurship at Rajiv Gandhi National Institute of Youth Development Sriperumbudur

PG

15.70 K

P.G.D in Entrepreneurship at Kalyan Post Graduate College, Bhilainagar

---

Data not available

15.90 Lakhs

MBA in Entrepreneurship at Symbiosis Institute of Business Management, Pune

4.58 Lakhs

MBA in Entrepreneurship at Netaji Subhas University of Technology, New Delhi

DOCTORAL

91.20 K

Ph.D in Entrepreneurship at Bengaluru School of Management Studies GITAM, Bengaluru

---

Data not available

4.46 Lakhs

Ph.D in Entrepreneurship at Lok Jagruti Kendra University, Ahmedabad

---

Data not available

DIPLOMA

15.90 K

Diploma in Entrepreneurship at Indian School of Business Management and Administration, Kochi

15.00 K

Diploma in Entrepreneurship at Banaras Hindu University, Varanasi

1.00 Lakhs

Diploma in Entrepreneurship at Indian Institute of Learning and Advanced Development, Gurgaon

1.00 Lakhs

Diploma in Entrepreneurship at Atal Bihari Vajpayee School of Management and Entrepreneurship, Jawaharlal Nehru University, New Delhi
Course Subjects
Different subjects taught to the students to make them skilled in every aspect of the course. These subjects teach them how to deal with problems and make them knowledgeable about everything. Some of the subjects taught to students in Entrepreneurship course are –
Management Foundations

Business Environment

Basic mathematics & Statistical Techniques

Computers in Management

Introduction to Family Business Management

Polity & Society

Behavioural Science

Quantitative Techniques for Management

Financial Services & Institutional Supports

Managerial Economics

Analysis & Design Of Business System

Research Methodology & Research Preparation

Human Resource Management

Business Policy & Strategic Management

Industrial Relations & Compensation Management
Careers in Entrepreneurship
Entrepreneurship field offers plenty of career options to the students. This degree would give the students the foundation for their business, which would require its management, financial support and business operations. For the Indian students, Entrepreneurship course is the most favourite course as they have a very creative and innovative mind.


Entrepreneurship course makes the students independent of their parents and gives job satisfaction as the students would have achieved their success on their own. You can start your own business which would require a lot of support. If not as an entrepreneur, you can start working as a business consultant in government or private companies.
Upcoming trends
A lot of trends are coming up in the field of entrepreneurship. Entrepreneurs are working to start with these new trends, which will give them more profits and lessen their losses.
Nomadism – Digital nomadism is what entrepreneurs are looking for now. This helps the entrepreneurs to connect with people over digital devices which in turn reduces their overhead costs or location finding and has flexibility in managing stuff.

Globalized Business – The entrepreneurs after expanding their business plan to expand in the global markets which increases their share prices and company name.

Mobile Commerce – Since customers today are willing to buy online, entrepreneurs now try to make their products and services available online.
Job Profiles and Top Recruiters
After graduation, students can find opportunities in various job sectors and start working there. Some of the job profiles for Entrepreneurship Graduates are mentioned below –
Job Profile

Job Description

A Sales Representative sells company products and satisfies the customers by fulfilling their needs. They focus sales on dealers after studying their existing and volume of distribution. When orders are received they complete them by looking at the price list and the product literature.

They inform the management of all the reports and activities carried out in the company.

They study the market by seeing the new products, pricing strategies of companies, delivery schedules and a lot more. They can also give suggestions for changing the product or the services offered by them.

Small Business Owners

Small business owners start their own business on a small scale. They have to describe the products and services offered by them, promote their products and services, how to promote them, their sales and budget limits.

They hire employees who are highly skilled and can handle the challenges arising in front of them. They look at the expenditure and the profit and loss statements to gather the losses incurred. They also make sure that the customers are satisfied after buying their products.

Business Consultant

A Business Consultant has to collaborate with the executive management and make strategies which will improve the current business processes.

The applications created by the Business Consultant are tested and reports are made on these tests to study their effectiveness.

They make sure that two departments work hand-in-hand to satisfy the customers in the end and also make strategies to improve customer satisfaction.

They also establish and maintain relations with the customers and keep them informed about the new developments in the business.

Business Reporter

A Business Reporter collects all the relevant information and then verifies and analyses it to make it newsworthy. All the information generated should be compiled to make a stable story to be showcased on televisions.

They contact other business reporters for information and have all the up-to-date information and make elaborative long stories on companies.

A Sales Manager has to employ employers by recruiting, hiring and training them for fitting in the job role offered.

They make sure the goals are being met on time, compare the performances of the employees towards this goal and even adjust them whenever required.

The team is given an accurate sales forecast by the sales manager.

They act as coaches, mentors and also give feedback to employees whenever required.

They develop competition but also ensure that there is collaborative teamwork.
Top Recruiters of Entrepreneurship Course Graduates
Entrepreneurs are working for themselves by having their start-up plans, but at the same time, they want to also work for getting knowledge of how a business starts and takes a flight. So working in companies in the start makes a lot of sense for these entrepreneurship graduates. Some of the top companies which would like to recruit entrepreneurship graduates are –
Venture Storm

LinkedIn

Angel List

Talent Dash

Gravity Idea

Zoho

Amazon

Airtel

Vodafone

Whirlpool

Snapdeal
Average Salary
Salaries are like compensations given by the company. It would reflect how much knowledge you have and what skills you can showcase in your job. You have to be very skilled and professional to increase your pay scale. The average salary for the job profiles after completing Entrepreneurship course mentioned above are written here -
| | |
| --- | --- |
| Job Profile | Average Salary |
| Business Reporter | Rs. 3-4 lakhs p.a. (approx.) |
| Sales Manager | Rs. 9-10 lakhs p.a. (approx.) |
| Business Consultant | Rs. 8-9 lakhs p.a. (approx.) |
| Sales Representatives | Rs. 3-4 lakhs p.a. (approx.) |
| Small Business Owners | Rs. 4-5 lakhs p.a. (approx.) |
Required Skillset for Entrepreneurship
Each entrepreneur requires a perfect combo of skills to persuade its sponsors to invest in their business. They have attracted people to work under him as well as his customers to generate customer loyalty for his products. He has to be very efficient and effective in whatever decision he takes.
Problem-solving skills – The entrepreneurs should know the answers to the questions raised in front of them. They should have proper solutions to all their questions.

Creativity – An entrepreneur until has a creative mind wouldn't come up with innovative solutions to the problems raised in front of them. Creatively solve problems keeping in mind the cost and budget.

Risk-taking ability – All that an entrepreneur requires is taking risks in his business. Risk is the only way he'll come to know if his business will get successful or will it fail.

Self-confidence – Speaking in front of hundreds of people requires an immense amount of confidence.

Good communication skills – The entrepreneurs should know the etiquettes of behaving with clients and sponsors. Communicate well and clearly, no beating around the bush with work.
Course Curriculum for Entrepreneurship
Entrepreneurship course teaches the students the current economic, social and political culture. They understand how to create space for small business ventures.


They make students think creatively and test their creative skills. Changing their view on the current situations, making them realise how creative they are and promoting innovation in themselves. They also learn about the challenges and opportunities they get with starting small business ventures. Learning about the overview of the entire Entrepreneurship course, its foundation. They learn how to acquire funding from business ventures and how to win the trust of these people as well as the consumers on their products.
Students also liked
Popular Entrepreneurship Entrance Exams in India
Popular Entrepreneurship Colleges in India VIEW ALL
Frequently Asked Questions (FAQs)
Question: Which are some of the books the students can refer to for an Entrepreneurship course?
Answer :
The 4-Hour Workweek by Timothy Ferriss

The Fire Starter Sessions by Danielle LaPorte

The $100 Startup by Chris Guillebeau

Finding Your Way in a Wild New World by Martha Beck

The Lean Startup by Eric Ries

Entrepreneur: A Beginners Guide to Entrepreneurship by Brad Jones

Think like an Entrepreneur, Act Like a CEO by Beverly E. Jones

The FINTECH Books by Susanne Chishti and Janos Barberis

The Business Book (Big Ideas) by DK
Question: Which are the institutes/universities offering entrepreneurship program?
Answer :
The top universities/institutes offering Entrepreneurship course are –
Manav Rachna University, Faridabad

Sharda University, Greater Noida

Hult International Business School, Mumbai

Flame University, Pune

All India Institute of Technology and Management, Chennai

Amity University, Noida

Tapindu Institute of Higher Studies, Patna

Centre for Management Studies, Jain University, Bangalore

IMS Unison University, Dehradun

GD Goenka University, Gurgaon

International Institute for Learning in Management Business School, New Delhi

ICFAI University, Dehradun

JB Institute of Technology, Dehradun

Atal Bihari Vajpayee Hindi Vishwavidyalaya, Bhopal
Question: Which are top areas where the students can find recruitment?
Answer :
The top recruiting areas for the students can be any of the following –
Mid-level management

Sales

Accounting

Real Estate

Retail

Economics

Mining

Media and others.
Question: What would the students be offered as a starting salary?
Answer :
As per the starting salary, students can either start their own business or start working under someone with an average salary of Rs. 3 to 20 lakhs p.a. (approx.).
Question: What is the course fee of the colleges?
Answer :
The average course fees of entrepreneurship is Rs. 5000 to Rs. 5 lakhs differing from college to college.
Questions related to Entrepreneurship
Showing 129 out of 129 Questions
Courses Similar to Entrepreneurship
Interested in Entrepreneurship? Find information around eligibility, career scope, jobs , colleges and exams and much more for free.