Who is a Sales Representative?
Don't find customers for your products, find products for your customers ~ Seth Godin
In career as sales representative, individuals promote and sell services or commodities to companies, organisations and government agencies instead of directly selling to individuals. Sales representatives are important to manufacturers and wholesalers because they are the ones who market and sell the products for companies. A career as sales representative have quite a number of jobs available, the products they sell may range from beverages, sweets or household appliances to pharmaceutical products. A successful business requires sales representatives who have an excellent product understanding. Individuals who opt for a career as a sales representative are required to attend meetings and corporate events to meet the demands of the clients and customers. Students can pursue Financial Services, Marketing Management, Sales to opt for the sales career path. Here, in this article, we will discuss sales representative skills, sales representative job outlook, food sales representative job description.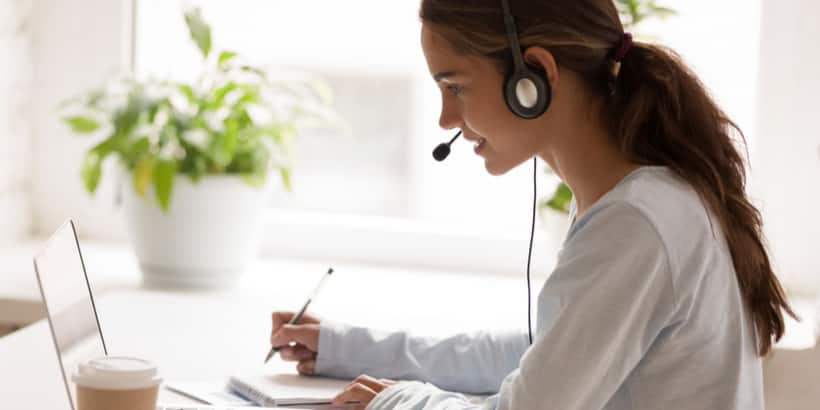 Sales Representative in a Nutshell
Individuals who opt for a career as a sales representative strive to achieve maximum output with minimum input. If you are good at understanding and convincing people, the sales representatives career can be enjoyable for you. Sales representatives are candidates who have been transferred to the sales from other departments. In general, sales representatives are promoted to a management positions. There are plenty of work openings throughout the sales representative job outlook because every company requires sales representatives.
Quick Facts for Sales Representative
Average Salary in India

₹60000

Suitable for

Male, Female

A career as sales representative is suitable for everyone regardless of gender. Candidates with outstanding communication skills and a genuine interest in sales and marketing must take this job as their career.

Any special needs

Yes

A career as sales representative is suitable for everybody, including those with physical disabilities. Sales representatives work on desks in the office environment. It takes a bit of travelling to function as sales representatives. While working, many individuals can face challenges, but we can still say that people with body deformity may work in this field.
What is the role of Sales Representative?
Sales representative responsibilities are to supply retail products and services to consumers. They work with clients to figure out what they want, to build ideas and ensure a smooth selling process. Individuals in the sales career path can also work by company directories, client reviews, or visits to potential or current clients to find new sales leads. In a career as sales representative, individuals are always under tremendous pressure to meet sales targets, and their income can depend directly on their success at work. So how to become a sales representative and what does it take to become one?
Creating a sales plan
Sales representatives view the sales plan as an 'active' document which can be regularly revised. A sales plan is a process that establishes sales targets and marketing strategies to describe the measures that will help to accomplish the goals. Most companies regularly create or change sales plans. A sales plan is the roadmap that sales representatives use to meet their sales targets. A successful selling plan outlines the target audience, the best approach and the corresponding suggestions. Sales representatives have to build a selling plan to help the sales team succeed. By implementing a sales-based approach, companies build a culture that values productivity and empowers sales representatives to do their best.
Sales Targets
Sales representatives supervise sales performance against objectives which is a foundational principle of any sales management strategy and is important in making a culture that is data-driven. They create a visual sales target that is successful and can have a significant impact. The sales target KPI (key performance indicator) measures contemporary profits from the sales and compares that to the main objective or previous performance levels. The sales target could be established either as a monetary value, number of items sold or number of accounts. Sales representatives oversee the sales team and supervise their job reports and put pressure on them whenever necessary.
Types of a Sales Representative
Here we have discussed the different types of jobs in the sales career path.
Purchasing agent: Purchasing agents procure purchased products through the distribution of orders to suppliers; tracking and accelerating orders. They check the delivery of goods by comparing received products to ordered goods; addresses shipments with suppliers. Purchasing agents approve payment by forwarding documents for transactions. They purchase a product or service from organisations for use or re-sale. Purchasing agents assess vendors, sign contracts and monitor product quality. They help consumers find the product they want and process payments.
Insurance sales agent: Insurance sales agents offer various insurance types. They recognise and reach out to their potential customers through cold calling and other modes of communication. They demonstrate to their client's various insurance plans and assist them in selecting the best package that fits them according to their requirements. Insurance sales agents develop and execute successful marketing plans for the selling or modification of existing insurance contracts. They gather information from consumers about their risk levels to give them the best solution. Insurance sales agents prepare shareholder reports about the success of business endeavours.
Sales Manager: Sales managers are professionals responsible for supervising the sales team. Individuals who opt for a career as sales managers work closely with salespeople assigns sales territories, set quotas, mentor the members of the sales, assign sales training, and build a sales plan. Sales managers' work responsibilities also include hiring and laying off salespeople after evaluating their work performance. In bigger entities, sales quotas and plans are usually set at the executive level. Managers are responsible for overseeing the set target or quotas met by salespeople or upholding any policy.
Sales Engineer: A sales engineer specialises in technologically and scientifically advanced products. He or she uses technical skills to explain the benefits of the products or services to potential customers and to show how different products or services are better than the ones of the competitors'. Some sales engineers work for companies that design and build technical products. Others work for independent sales firms. In addition to giving technical presentations, sales engineers are increasingly doing other tasks related to sales, such as market research.
What is the workplace/work environment of Sales Representative like?
A career as sales representative involves working in both retail and non-retail environments. Sales representatives handle sales operations on a regular basis. In career as a sales representative, individuals work to meet the objectives and goals of the business implementing various sales strategies. They are responsible to meet revenue goals. Sales representatives work in an office environment and also have to go out and meet their customers and consumers.
Does Sales Representative require travelling?
Likely
Sales representatives' job often includes travelling to meet with the organisation's clients. Individuals who opt for a career as a sales representative also need to visit other companies and attend meetings, workshops and also trade shows.
Employment Shifts
Full Time
A career as sales representatives involves working full-time. Working from home can depend on the company's requirements. This profession does not come up with part-time or hourly-based jobs. In career as sales representative, individuals normally work 40 hours a week, with increasingly complicated projects requiring additional shifts in general. Sales representatives participating in major initiatives invest more than 40 hours a week.
Employment Nature
Permanent
The nature of the employment of a career as sales representatives is only permanent. The sales members operate as part of a team within the organisations. Individuals who opt for a career as a sales representative interact with the managers about the projects and communicate with customers across the globe. Sales representatives would need to be able to travel to meet customers and the qualifications for jobs can vary depending on the geographical position of the business
Work Place
Office
A career as sales representatives involves operating in both retail and non-retail settings. In career as sales representative, individuals work between 40 and 45 hours a week. Working hours may also be extended because of job pressure and deadlines. Sales representatives handle all the activities in the workplace environment. The work does not need quite enough physical labour, but it requires intellect and mental strength too.
Presence in Geographical Area
Semi-urban, Urban
Urban cities offer the sales representatives prospering possibilities. As new cities also booming with companies and start-ups are increasing. The opportunities in rural areas are marginal. The job hubs for the sales representatives are Bengaluru, Chennai, Mumbai, and New Delhi. In these cities, businesses are expanding rapidly.
Time Pressure
Likely
In career as sales representative, individuals must perform tasks for a business or entity within a specified time-span. It takes a lot of time, hard work and mental strength to do this work.
Overtime Details
Individuals who opt for a career as a sales representative work for multinational corporations often individually and they typically work for nine hours a day. They have to work around fifteen hours a day, though, when working on major projects. Some tasks require more attention, sales representatives need to extend their shifts over time.
Weekly Hours of Work
Min 45 Hours
A career as sales representatives involves working around nine hours per day, approximately 40 to 45 hours per week. Sales representatives' jobs come under certain shifts, while they may work longer hours in different types of projects to solve the problem.
How to become a Sales Representative?
What are the skills and qualities required to become a/an Sales Representative?
Here, in this section, we will discuss how to become a sales representative. Some sales representative skills are discussed below.
Communication Skills: Good research and development skills are directly associated with excellent communication skills. Sales representatives need to understand the problems clearly, break them down into theories and logically come up with solutions. Individuals who opt for a career as a sales representative also work in teams and primarily communicate with suppliers, clients, partners and sales managers. Communication skills of sales representatives are a must both in a written and verbal manner. In career as sales representative, individuals need to connect effectively with consumers to demonstrate the products and the services. Sales representatives need to explain the various aspects of a product to consumers, respond to questions they might have and convey why they will benefit from buying the product.
Flexibility: Flexibility helps sales representatives to manage work environments that meet their needs. It helps workers to sustain a work and life balance which can help employees increase their performance. Flexibility is a personality factor that defines to what extent a person can cope with changing situations and find out creative, innovative ways regarding growing complexity. This trait is used when unforeseen circumstances arise, which cause a person to change his or her attitude, outlook or commitment. In career as sales representative, individuals can have to work long hours, evenings, or weekends, so being flexible with their schedule is important for making this a successful profession. Being flexible is not something that business owners should be scared of; instead, this can potentially accelerate business to new heights.
Servicing Skills: Great customer service requires meeting and fulfilling customers' expectations. It involves showing the customer how important the customers are to the company by engaging in a friendly and constructive way with them. Customer support is an integral part of providing customer satisfaction. Individuals who opt for a career as a sales representative need to be able to communicate to existing and potential customers in a friendly way, listen to what they need and help discuss solutions that could support them and their conditions.
Persistence: Being persistent is one of the most significant aspects of good selling activity. A definition of persistence is firm or determined continuance in a course of action against difficulty or pressure. Persistence is a highly valued attribute in sales. Sometimes a customer can be rude or insensitive at times. In this type of condition, it is necessary to be able to bounce back, have a positive mental attitude and to go forward.
Popular Online Finance Courses and Certifications
Which certifications and internships can be helpful in becoming Sales Representative?
We have mentioned below several certification courses offered in the field of sales and marketing. Individuals can opt for any of these courses to upgrade their skills.
Internship Availability
Yes
Internships are opportunities that an employer provides for promising students to work for a short time period. Interns are generally graduate and most training opportunities programmes vary between one to six months. Interns are often grouped with other managers who act as mentors. Sales interns support the manager and senior staff while gaining experience in conducting administrative and entry-level duties. Sales interns perform research, make calls and send emails, update documents, attend meetings and maintain relationships with customers.
Career Path Progression for Sales Representative
Advertising Sales Agents: Advertising sales agents offer advertising space on behalf of their company or advertising agency. It is their duty to locate potential customers by making cold calls, sending out emails or providing details on inquiries. Advertising sales agents present data about all of their advertising services. Advertising sales agents may sell advertising space between broadcast television in the print or online editions of newspapers and magazines, or on-air commercial spaces. Several other responsibilities of advertising sales agents may include writing up contracts, obtaining an approval on advertising drafts, making preparations media kits and replying to customer questions.
Public Relations Specialist: Public relations specialists serve as liaisons between the client or company. They build and manage good-natured, collaborative partnerships with the mainstream press, investors, government, local community groups. Public relations specialists function as company representatives to the mainstream media and coordinate official media interviews and events. Competition is strong for this position but there must be great prospects for those with a bachelor's degree. Public relations specialists develop, frame and maintain the reputation and brand of a company. They are dedicated to identifying social media platforms, maintaining media relations and trying to promote the company's positive public awareness through communication.
Market Research Analysts: Market research analysts gather customer, competitor and market information and consolidate them. They recognise business goals and design survey data to uncover the preferences of potential customers. Market research analysts use modern and traditional methodologies to collect and analyse statistical data. They use statistical techniques and software to analyse the results. Market research analysts describe what the data represents for their customers, and they can forecast future trends. They also make graphs, diagrams, infographics, to highlight their research findings.
Sales Representative Jobs and Salaries
Advertising Sales Agent
Monthly Salaries
Average Salary

70000

Junior Level Salary

40000

Senior Level Salary

100000
Job Description
Advertising sales agents often termed as advertising sales representatives offer advertising space to companies and individuals. They get in touch with potential clients, make sales presentations and manage company accounts. They collect their potential customers' contact information and contact them through cold calling, email marketing or SMS.
Salary Description
Salaries in this profession depend largely on the company and the role that an individual holds. An average salary per annum for advertising sales agents is up to Rs. seven lakhs. They earn more than Rs. four lakhs a year at the beginning of their career which rises even more than Rs. twelve lakhs a year in senior positions.
Public Relations Specialist
Monthly Salaries
Average Salary

50000

Junior Level Salary

30000

Senior Level Salary

80000
Job Description
Public relations specialists develop and maintain their employer's positive impression. They produce press releases, news articles, and create programmes to boost their organisation's public image and increase awareness of its goals or objectives.
Salary Description
Public relations specialists' salaries depend on career development or depend solely on the experience in the field. Public relations specialists' earnings generally rely on the employees' experience. Public relations specialists earn Rs. six to seven lakhs a year on average. At the early stage, they get more than Rs. four lakhs a year but at the senior level, they eventually receive more than Rs. nine lakhs.
Market Research Analyst
Monthly Salaries
Average Salary

60000

Junior Level Salary

35000

Senior Level Salary

90000
Job Description
Market research analysts research market conditions and detect the opportunities for sales. They examine the goods or services for sales. Market research analysts focus on providing companies with essential information that demonstrates which kind of products that people desire, and at what cost.
Salary Description
The more experience market research analysts obtain in the industry, the greater their salary and ability in the business. At the early stage of employment, market research analysts earn more than most other occupations which are about Rs. five lakhs per year but eventually earn more than Rs. ten lakhs at the senior level.
What is the job outlook for Sales Representative?
India is a developing country and as its economy expands, many businesses and organisations will be looking for sales representatives who could significantly boost the profitability of the business by developing better and innovative marketing techniques. Sales representatives' employment depends on the businesses and industries. Many businesses hire professional sales representatives rather than an in-house sales force and this can impact job opportunities.
The prospects for employment can change over the years and vary according to region. Sales representatives' overall employment is expected to rise by two per cent from 2018 to 2028, lower than the average for all other occupations. Employment growth for sales representatives working at independent sales agencies is higher than other private companies. Job opportunities for a worker who aspires to be sales representatives will increase in the coming years. Over the past few years, online shopping has grown in the country and to boost sales. The sales representative job outlook is on the positive side right now for sales representatives.
Student Also Liked:
Frequently Asked Questions for Sales Representative
Que. What is the meaning of a sales representative?
Ans.
A sales representative is an individual who sells commodities on behalf of an organisation, generally moving away from the premises of their own company to identify and sell products to clients.
Que. What are sales skills?
Ans.
Writing and presentation skills are required when communicating through email, social media, web conferencing or in person. Salespeople will need to be able to efficiently connect during the selling process, from cold outreach and follow-up to moving an opportunity along.
Que. Write about retail sales representative job descriptions.
Ans.
Retail sales representatives' job description includes collaboration with the team of retail sales members to provide outstanding customer support, remind consumers of deals and special offers. They handle merchandise returns and perform price and feature comparisons to encourage purchases.
Que. What are the top entrance exams to become sales representative?
Ans.
CUEE: Christ University Entrance Test
DUET: Delhi University Entrance Examination
JMIEE: Jamia Millia Islamia Entrance Examination
SET: Symbiosis Entrance Test
AMUEE: Aligarh Muslim University Entrance Examination
GGSIPU CET: Guru Gobind Singh Indraprastha University Common Entrance Test
You might also be interested in
The question have been saved in answer later, you can access it from your profile anytime.
Access now
Report Question
Select your reason of reporting