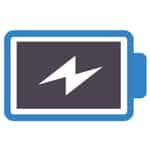 Power Management
Degrees offered: B.Voc., Diploma, M.E /M.Tech., M.Phil., M.Sc., MBA, P.G.D
Q&A : 11 Question
What is Power Management
Today's world is highly focused on finding ways to generate and provide power feasible to humans as well as the environment. To achieve this goal, many courses regarding energy and power-related technologies are introduced in institutes all over India.


The Power Management courses are available at undergraduate, postgraduate, diploma, and PhD levels. It is a very diverse course with multiple domains like


As the Power Management sector is the centre of the functioning of all the industries across the globe, the course is not limited to powerhouses only. The course curriculum focuses on providing advanced knowledge and concepts of subjects such as chemistry, physics, and mathematics to prepare students' future aspects of the sector.


Students are taught about efficient energy utilisation and strategies to face management problems in terms of power distribution, power supply, and power operation management.
Eligibility Criteria (UG & PG) of Power Management
The eligibility criteria in both undergraduate and postgraduate courses are similar to other management courses. Students are required to fulfil all the below-mentioned areas to get admission in their desired course.


For Undergraduate Power Management Courses
I. Candidates must have a passing certificate for 10+2 education for a recognised institute and education board.
II. The marks obtained in 10+2 class should be a minimum of 50% in the subject background of physics, chemistry and mathematics to get admission in B.E. or B.Tech course
III. Students can also get admission by qualifying the state or national level examination for management courses such as CAT, CMAT or MAT.
IV. The admission criteria might differ in universities; students are required to fulfil any other requirements necessary for admission

For Undergraduate Power Management Courses
I. A bachelor's degree in any related field from a recognised university.
II. The percentile differs from one university to other but for approximation, a minimum of 50% of aggregate marks in bachelor's degree
III. The final selection for the course is made on multiple other factors like a personality test, interview, group discussion etc. depending on the institute.
Power Management Entrance Exams
Students interested in pursuing a Power Management course can apply for various courses in different degrees. And to be eligible for admission, they need to give entrance exams conducted at national and university levels.


Some of the most popular Management course entrance exams are mentioned below –
i. UPES Management Entrance Test (UPES-MET)
It is a university level entrance examination conducted by the University of Petroleum and Energy Studies. Students can get admission in MBA Power Management course through the exam. The mode of examination is online, and the exam is conducted in October.

ii. Common Management Admission Test (CMAT)
It is a national level entrance test for various management programmes across India. The mode of conduction is computer-based every year in January.


iii. Common Admission Test (CAT)
It is also a national level examination, but it's conducted by IIMs across India for admission in management courses. Students are required to have a graduation degree in the related background to be eligible for the examination. The exam is held in November.


iv. Management Aptitude Test (MAT)
The exam is conducted four times a year, and it is a national level examination. A student with a graduation degree in the related field is eligible to take the test. The mode of conduction is computer-based.
Scope of Power Management in India and Abroad
The power management sector plays a significant role in the economy of India directly and indirectly. In 10 years, India's power sector is estimated to cross the 300GW benchmarks and making it a very promising field for students pursuing Power Management Courses.


The management degree in the course is highly preferred by students, but the Power Management course is comparatively less explored. Aspirants with an MBA degree have ample career opportunities in both government and non-government sectors.


And with the increasing complications in power consumption, and power supply throughout the globe, the employment rate is likely to increase in the upcoming years.


Some of the most important domains of power sector recruiting professionals include power economics, electricity distribution laws, and power resource management. And with a starting salary ranging from Rs. 3.5 lakhs to 9 lakhs per annum, professionals with field experience, can earn up to Rs. 15 lakhs per annum at reputed firms. The availability of employment overseas is also a good factor for this course. '
Students also liked
Course Fees Power Management
Minimum Fees
Maximum Fees
Private
Government
Private
Government
UG

7.40 Lakhs

B.B.A in Power Management at University of Petroleum and Energy Studies, Dehradun

78.00 K

B.Voc. in Power Management at Pusa Institute of Technology, Delhi

7.40 Lakhs

B.B.A in Power Management at University of Petroleum and Energy Studies, Dehradun

78.00 K

B.Voc. in Power Management at Pusa Institute of Technology, Delhi

PG

1.20 Lakhs

M.E /M.Tech. in Power Management at Saveetha School of Engineering, Chennai

2.04 Lakhs

M.E /M.Tech. in Power Management at Vaugh Institute of Agricultural Engineering and Technology, Allahabad

15.72 Lakhs

MBA in Power Management at School of Business, University of Petroleum and Energy Studies, Dehradun

2.30 Lakhs

P.G.D in Power Management at National Power Training Institute, Faridabad

DIPLOMA

---

Data not available

2.30 Lakhs

Diploma in Power Management at National Power Training Institute, Durgapur

---

Data not available

2.30 Lakhs

Diploma in Power Management at National Power Training Institute, Durgapur
Course Subjects
The under-graduation degree is of 3 years duration spread into 6 semesters. The courses available are Bachelor's in Engineering (B.E.), Bachelors of Technology (B.Tech.), the chief subjects of the course includes -
Business Research Methods
Power Plant Systems
Thermal Environment Interface
Power Financial Management
Electricity Policies
Working Capital Management
Power Industry Accounting
Electricity Regulatory Structure
Power Distribution Automation

The postgraduation course offered are Masters in Engineering (M.E.), Masters in Technology (M.Tech), the course duration is of 2 years segregated into 4 semesters.
The subjects included in the course are –
Power Generation and PSM
Econometrics Risk Management
Management of fuel
Energy Power Trading
Energy and Business law
Energy Conversions
Power Transmission and Distribution
Power Financial Management
Hydro Environment Interface
Fluidized Bed Technology
Careers in Power Management
The power Management sector is the heart of all industrial areas from automobile manufacturing to the textile industry, the power management sector is significant. In the upcoming years, the power demand is estimated to increase at a substantial rate.


The Power Management sector is booming with opportunities to not only experienced professionals, but freshers with proper qualifications are given a chance at high package jobs.


Students having an MBA degree in Power Management can apply for jobs in fields like energy development programs, power sector law regulation, and clean energy initiatives.


Students can plan a strong and promising career with job satisfaction. In addition to a handsome salary, professionals in government organisations also get job incentives such as job security and retirement pension.
Popular Online Engineering Courses and Certifications
Upcoming trends
Power Management is a highly developed sector, and with the increasing demand and difficulties in the supply of power, new technologies are researched and developed regularly.


The sector is highly dominated by government agencies and organisations, but over the years, the contribution of private firms is on the rise.


The list of advancements made is comparatively high than in other engineering sectors. The industry is very promising in the research and development domain.


Some of the upcoming trends and technologies of the industry include –
Quantum Computing
Industrial automation
Renewable energy manufacturing
Electrification of vehicles
Demand Side Management
Energy efficiency
Job Profiles and Top Recruiters
Power Management Job Profile
Power Management is a branch that focuses on issues like increasing power consumption, sustainable power production, etc. The types of issues are prominent, and to tackle these, the industry requires trained professionals who are good at research and development technologies.


A student with a proper MBA degree from a reputed university can apply for a high package job without any prior experience due to a shortcoming of properly trained personnel in the industry.


The job in the Power Management sector is mostly provided by government organisations like National Thermal Power Corporation (NTPC), Power Finance Corporation, state-level power generation companies, and other private firms.


These companies are constantly in need of individuals with a keen interest in the sector, who can provide a creative solution to these modern problems along with a proper degree.


The job profiles available in the sector are very diverse due to the interlinking of many domains. Aspirants can also apply for international programs and give their contribution at a global level. The availability of these jobs mostly depends on the hard work poured in for job search.


Some of the most common job profiles are listed below with their job descriptions to help aspirants analyse the sector better.
| | | |
| --- | --- | --- |
| S.No. | Job Profile | Job Description |
| 1 | Technician | A Technician ensures the decided amount of power transmission forms the powerhouse. They keep track of the efficiency and power generation of the transmission equipment. |
| 2 | | The job of an Industrial Engineer is very crucial. They are responsible for the performance evaluation of the existing power techniques. They also design and develop new techniques for the field. |
| 3 | Production Manager | The Production Manager handles the big decisions required for the power sector, and they also manage the power operations carried out in the field. |
| 4 | Project Manager | A Project Manager is the head of power operations carried out at the local level. They are responsible for the proper estimation and scheduling of power projects. They also write any project related reports for the officials and government records. |
| 5 | Senior Project consultants | The post of Senior Project Consultants accounts for managing the power projects at a higher level. They supervise and provide consultancy to multiple power projects at a time. |
| 6 | Service Maintenance Engineer | A Service Maintenance Engineer is consulted for all the technical details and other matters regarding the power operations. They evaluate the project procedures and calculate the risk factors |
| 7 | Engineering Manager | The responsibilities of an Engineering Manager include planning and execution of power operation and assisting their team in carrying out the power plan |

Top Recruiters
With a rise in power consumption, there is a very high demand for trained professionals in the industry. Various government and private organisations conduct the recruitment process fairly regularly.


Aspirants can easily look for these opportunities and get a chance to work at reputed firms. Some of the firms prefer freshers to provide a different insight, a list of the top recruiters in Power management is given below.
Reliance Industries
National Power Corporation of India
CLP Power
Adani Enterprises
Essar Oil
Damodar Valley Corporation
Neyveli Lignite Corporation
Suzlon Energy
Average Salary
The salary package of any job is the chief component to tell the scope of the course. The table below can help students to get an idea about the job profiles and average annual income in the sector. The mentioned amount might differ in companies and on factors like job experience and university of graduation.
| | |
| --- | --- |
| Job Profile | Annual Income (in Rs.) |
| Technician | Rs. 4-5 lakhs p.a. (approx.) |
| Industrial Engineer | Rs. 6.5-9 lakhs p.a. (approx.). |
| Production Manager | Rs. 7-9 lakhs p.a. (approx.). |
| Project Manager | Rs. 6-8.5 lakhs p.a. (approx.). |
| Senior Project consultants | Rs. 6-10 lakhs p.a. (approx.). |
| Service Maintenance Engineer | Rs. 5-8 lakhs p.a. (approx.). |
| Engineering Manager | Rs. 8-11 lakhs p.a. (approx.). |
Required Skillset for Power Management
Every sector requires a unique skill set from the people associated. The prior control of these skills increases the hiring and blending chances of the individual. Some of the most common skills needed in the Power Management sector are listed below-
Adapt Market Changes – In this sector, the technological and field related advancements happen regularly; thus, the candidate should be able to keep up with the market changes.
Learning Aptitude – The candidates with a curious mindset and eager to learn new things are most preferred in the sector as companies are looking for people who can bring new ideas at the table.
Strategic Planner – To manage multiple tasks within the time frame without affecting the work productivity is crucial to the job. Candidates are required to know efficient multitasking.
Quick Analysis and decision making – the job requires the candidate to make all sorts of decisions, one should be able to analyse the options with the risk involved and take better decisions based on their analysis.
Course Curriculum for Power Management
The curriculum of Power Management courses is designed to cover the upcoming problems and understand all the latest market demands. The syllabus is distributed in a manner to cover all the combined concepts of the chemistry, physics, mathematics subjects along with the technological advancements in the sector.


Students have a chance to thoroughly know the basis of the knowledge through practicals and lab assignments in the course. As the level of power consumption increases every year, the curriculum provides the knowledge required to devise strategies to counter these problems sustainably.


The curriculum equips students with the skills and knowledge crucial to change the course of the Power Management Sector.
Popular Power Management Entrance Exams in India
Popular Power Management Colleges in India VIEW ALL
Frequently Asked Questions (FAQs)
Question: What is the scope of this course?
Answer :
We exist in this world relying on the resources created throughout the billions of years of history of our planet Earth. But now the resources are depleting and based on the current consumption rate, the resources currently on Earth which help us harness the energy would be depleted within the next few generations(25 Years) thus making it essential for us to have experts in the field who will manage all of the concerns with regards to power.
Question: What on-field difficulties can arise in the Power Management Sector?
Answer :
The Power Management sector is very diverse, and students might get confused while selecting their career domains. There are many factors due to which candidates can face difficulties working in the Power Management sector, such as keeping track of every development across the sector to the difficulty of being responsible for managing the multitasking environment.
Question: What should be the reason for choosing Power Management as a career option?
Answer :
Power Management courses are relatively less explored, but the job opportunity provided by the sector is very high compared to other engineering fields. Students choosing Power Management have the opportunity to build their careers in the field in a short period. With the diversity of the field, there are several domains to choose, and with the increasing power-related issues across the globe, the employment rate of the sector is on the rise.
Question: What are the most preferred fields and job profiles in Power Management sector?
Answer :
The Power Management sector has its roots in all industries in the world.
The major fields related to Power Management sector are –
Carbon Financing Market
Power Planning
Clean Energy Initiatives
Research and Development
Power Resource Management

Some of the most preferred job profiles in the sector include –
Energy Management Specialist
Senior Project Consultant
Pricing Analyst
Industrial Engineer
Production Manager
Energy Auditor
Question: What is the employment status after MBA in Power Management?
Answer :
Students who have an MBA degree from a renowned university can apply for both the private and public sectors. There are various domains other than the main power sector. Private organisations across the globe provide good employment options for freshers with a high salary package job. Students interested in research and development have a very high success rate int their careers.
Questions related to Power Management
Showing 7 out of 7 Questions
Courses Similar to Power Management
Interested in Power Management? Find information around eligibility, career scope, jobs , colleges and exams and much more for free.