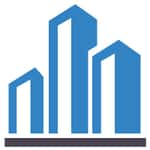 Financial Services
Degrees offered: B.B.A, B.C.A., B.Com, B.Com(Hons), B.E /B.Tech, B.M.S, B.Sc.(Hons)
Q&A : 2.9 K Question
What is Financial Services
The Financial Services course is a multidisciplinary programme which includes financial theory, engineering methods, mathematics tools and programming practice. The curriculum is career-oriented in nature which creates several prospects in different disciplines, such as banking. Financial service is a profession that covers a wide range of occupations, including a financial analyst, a personal finance consultant and financial manager.
There are several undergraduate and postgraduate degree programmes which prepare students for financial services professions. Some of the popular topics are accounting, business, finance, economics, statistics, financial law and mathematics. Though there are many employment opportunities for graduates to explore, most common career paths may include being a financial analyst, a financial advisor, or a financial consultant.
The finance sector covers companies concerned with money management. The programme aims at equipping candidates with the abilities needed to work in an extremely competitive culture. Aspiring candidates are offered the chance to study about a wide variety of fields including asset management, financial planning, risk assessment, stock market management, investment and portfolio management, financial analysis, taxation, pension, money market funds, applied economics, social advantages, insurance, sales and selling strategies and related private and business law. After completing the programme students have multiple employment opportunities in different fields.
Course Highlights
Degree Name

Finance

Duration

Bachelors- 3years

MBA in Financial Management- 2 years

M.Sc. in Finance- 2 years

Eligibility

Bachelors- 10+2

MBA- Graduate or Equivalent

M.Sc.- Graduate or Equivalent

Degree level

Bachelors- Undergraduate

MBA- Post Graduation

M.Sc.- Post Graduation

Course type

Finance course

Admission process

Entrance Examination and marks of 10+2

Financial services course fees

Two to five lakhs

Financial services course entrance exams

CAT, MAT, XAT

Jobs after Financial services course

Finance officer, Cash manager, Financial controller, Financial consultants

Expected starting salary

Rs. 15,000 to Rs. 20,000 per month approx.
Eligibility Criteria (UG & PG) of Financial Services
The course, financial services is suitable for some of those students who are likely to opt for higher-level teaching jobs as a profession. Candidates with good writing, speaking, and communication skills will be capable of expressing their knowledge. Here we have described the eligibility criteria of three different courses. These criteria should be followed by the students to get admission in these courses. Students need to have a minimum aggregate of fifty per cent marks in their previous examinations before taking up this course.
Bachelor of Finance
Aspiring applicants from a recognized board of education have to complete 10+ 2 or the equivalent test with at least fifty per cent marks.
M.B.A. Financial Management Eligibility
Aspiring students need to qualify the Common Admission Test (CAT) or take admission to any of the IIM (Indian Management Institutes) schools including a bachelor's degree from a recognised university. Aspiring students need to pass any of this following entrance examinations, Common Admission Test (CAT), Xavier Aptitude Test (XAT), Graduate Management Admission Test (GMAT), Joint Management Entrance Test (JMET) or Management Aptitude Test (MAT) to take admission in any management institution in India. Apart from these entrance exams, several business schools are conducting independent entrance tests.
M.Sc. in Finance Eligibility
Aspiring candidates with at least fifty per cent marks in B.Sc./B.Sc.(Hons.) can apply for this M.Sc. in Finance programme. Students get admission directly after having completed their bachelor's degree or may need to sit for some independent entrance examinations conducted by different colleges.
Scope of Financial Services in India and Abroad
India has a globally competitive financial services industry which is experiencing rapid development, in respect to solid growth of existing financial firms and growing market entry organizations. The industry encompasses commercial banks, finance companies, commercial non-banks, cooperatives, retirement funds, mutual funds as well as other minor financial services.
This concept could be further subdivided between two sections – financial services and financial management. Financial management is on how to use institutional resources most appropriately, in a business environment, a non-profit corporation or a government body. Financial managers establish and execute techniques within a company to increase profit margins.
India's financial services industry is primarily a banking industry with commercial banks contributing to even more than sixty-four per cent of the asset value managed by the financial sector. A finance profession is thrilling and satisfying, and extremely profitable. It encourages ambitious young adults who also have a passion for economics, finance and the ability to effectively and analytically understand and analyse complicated financial principles and information. Finance is mostly about money management. The Indian government has also implemented reforms to modernise, monitor and improve the financial services of the country. India is regarded as one of the most competitive financial markets in the world. Though there are some difficulties, the future appears to be in good hands for the industry.
Students also liked
Course Fees Financial Services
Minimum Fees
Maximum Fees
Private
Government
Private
Government
UG

5.21 K

B.Com in Financial Services at Bishop Abraham Memorial College, Thuruthicad

4.44 K

B.Com(Hons) in Financial Services at University of Rajasthan, Jaipur

11.60 Lakhs

Dual Degree in Financial Services at Auro University, Surat

1.20 Lakhs

B.Voc. in Financial Services at JC Bose University of Science and Technology, YMCA, Faridabad

PG

4.27 K

M.Com in Financial Services at Co Operative Arts and Science College, Madayi

2.35 K

M.Com in Financial Services at Samrat Prithviraj Chauhan Government College, Ajmer

16.19 Lakhs

MBA in Financial Services at K J Somaiya Institute of Management, Mumbai

15.00 Lakhs

P.G.D.M in Financial Services at Arun Jaitley National Institute of Financial Management, Faridabad

DOCTORAL

2.25 Lakhs

Ph.D in Financial Services at Rama University, Kanpur

---

Data not available

3.02 Lakhs

Ph.D in Financial Services at Amity University, Noida

---

Data not available

DIPLOMA

7.90 K

Diploma in Financial Services at Indian School of Business Management and Administration, Kochi

8.00 K

Diploma in Financial Services at Institute for Excellence in Higher Education, Bhopal

1.11 Lakhs

Diploma in Financial Services at Loyola Institute of Business Administration, Chennai

16.35 K

Diploma in Financial Services at Government Polytechnic, Hisar
Course Subjects
The key subjects for the course in Finance can vary from depending on the institute. However, there are several popular subjects in the Finance course programme that are covered by all colleges and universities.
Bachelor in Finance
Bachelor in Finance offers a conceptual and operational understanding of an organization or company's capital resources for preparing, coordinating, monitoring, managing and regulating them effectively. Syllabus of Bachelor in Finance as prescribed by various universities and colleges.
| | |
| --- | --- |
| Introduction to management accounting | Corporate finance |
| Financial instruments and markets | Financial planning and wealth management |
| Introduction to financial accounting | International financial management |
| Security analysis and portfolio management | Introductory microeconomics |
| Introductory macroeconomics | Introduction to financial accounting |
| Introductory finance | Principles of taxation law |
| Risk management and insurance | Business ethics, globalization and sustainability |
| Developing the financial plan | Introduction to marketing |
| Introduction to marketing | Business statistics |
| Superannuation and retirement | Introductory macroeconomics |
MBA in Financial Management
Students acquire specialized information on techniques for financial planning, theoretical approaches and methods of implementation. These courses provide financial services-specific lessons. The aim is for candidates to be capable of adapting the expertise to different industry conditions focused on consumer or company financial interests. MBA in financial management syllabus as provided by various universities.
| | |
| --- | --- |
| Economic Analysis for Business | Strategic Investment and Financing Decisions |
| Accounting for Management | International Trade Finance |
| Statistics for Management | Entrepreneurial Finance |
| Management Concepts | Financial Derivatives Management |
| Organizational Behaviour | Insurance & Risk Management |
| Legal Aspects of Business | Security Analysis and Portfolio Management |
| Financial Management | Applied Operations Research |
| Quality Management | Strategic Management |
| Production & Operations Management | Indian Banking Financial System |
| Information Management | Project Work in the relevant specialization |
| Human Resource Management | International Business Management |
| Marketing Management | Enterprise Resource Planning |
M.Sc. in Finance
The aim of an M.Sc. in Finance programme is to adequately prepare for employment in a field dealing with financial services, including financial planning or financial analysis. The students develop advanced expertise in theoretical approaches, methods of application and financial planning strategies. These programmes can be done in an online and offline mode both. Some of the subjects are mentioned below.
| | |
| --- | --- |
| Analyzing business' value | Acquisitions and mergers |
| Capital markets and financial institutions | Derivative markets |
| Portfolio management and security analysis | Marketing management |
Students can also opt for several other degrees such as Bachelor of Commerce in Financial Accounting, Bachelor of Commerce in Financial Markets, Bachelor of Commerce in Money and Financial System, Master of Philosophy in Financial Studies.
Careers in Financial Services
This Financial Services course is ideal for all those who wish for comprehensive and appropriate education and advancement in financial services to managerial and senior management careers. Applicants must have a firm grip in financial research, strategic thinking and interpersonal and conversational abilities. The students should have numerical likings, strong quantitative and analytical abilities, understanding of cutting-edge information technology, professionalism, problem-solving, decision-making and management skills.
Financial administrators of every company, in India and overseas, are one of the most highly paid professionals. MNCs are universally popular destinations for graduates of financial management qualifications. A large number of MNCs heading to India and different Indian businesses moving nationally and globally for strategic partnerships.
That could be a lucrative and excellent career opportunity for someone with strong communication skills. Companies and government agencies have a financial manager in charge of carrying out investment operations, producing financial reports, and applying credit-management strategies.
Popular Online Finance Courses and Certifications
Certifications for Financial Services

Certified Financial Planner

Chartered Financial Analyst certificate

Financial Risk Manager Certification

National Institute of Security Markets
Job Profiles and Top Recruiters
Finance practitioners acquire analytical skills for interpreting financial accounts or data sources to determine the qualitative and quantitative factors of businesses as well as other organizations for financial stability. Below are some job profiles in the field of financial services.
Finance Officer: Finance officers are managers in a company who manage financial matters and decisions. They can supervise accounting departments, analyze reports and develop budgets.
Treasurer: A treasurer is an individual in charge of managing a company's treasury. A corporate treasurer has core responsibilities like cash and liquidity planning, risk control, and corporate finance.
Credit and Cash Manager: A cash manager is specialized in supervising cash management tasks like reporting payment and repayment processes, or managing bank accounts. Cash managers are required in a wide range of industries such as health care organisations, or finance companies. Primary duties may include supervising junior staff and delivering job training; maintaining consistency with local, state, laws; and supporting an institutional treasury framework. Cash managers can analyze the efficiency of companies and prescribe strategies to optimize activities.
Finance Controller: The financial controller is the chief accountant for an organization. We supervise accounting practices and guarantee the ledgers properly represent money that comes into and out of the organization. The finance controller is a senior accounting team member. For this purpose, applicants are typically required to demonstrate considerable skills in accounting and tax matters, including the ability to direct others and take control of the company's records.
Financial consultant: Financial consultants function properly with firms or individual people to prepare for the financial prospects by providing data and advice on issues which include tax, income and investments decisions. These consultants are often called financial advisors, to offer customized financial advice, work directly with business partners. Advisers can, however, direct their customers to buy and sell stocks and mutual funds. Few advisors operate for consultancies concentrating on the financial requirements of individual companies or sectors.
Credit analyst: The credit analyst's duties require reviewing credit data and financial details of individuals or businesses requesting for credit or loans to assess the threat that the bank, or other lending or credit-granting entity, will not recover loaned funds. The risk level is also used to decide whether a loan or credit line is issued, or even if, the parameters of the loan, along with the rate of interest. Credit analysts must write reports that are focused on the observations to make lending and creditworthiness decisions.
Top recruiting areas are:
Credit Card Companies

Insurance Companies

Private Equity Sector

Banks

Educational Institutions

Stock Brokerages

Investment Funds Area

'Self-employment
Top recruiting companies:
Goldman Sachs

Morgan Stanley

Boston Consulting Group

Lehman Brothers

JPMorgan Chase & Co

Barclays

Deutsche Bank

McKinsey & Company

State Bank of India

HDFC
Average Salary
Financial officers are responsible for the supervision of a company 's financial statement. These professionals play an important role in budget development, tracking transactions and preparing financial reports. A finance officer's average salary is around 20,000 a month in India. The finance manager is responsible for an organisation's financial wellbeing. They receive approximately nine to ten lakhs per annum. They develop financial reports, new investment plans, and implement strategies and action plans for the institution's long-term financial objectives.
| | |
| --- | --- |
| Level | Average monthly salary |
| Entry-level | Rs. 15,000 to Rs. 20,000 |
| Mid - Level | Rs. 60,000 and Rs. 80,000 |
| Top - Level | Rs. 1 lakh and above |
Popular Financial Services Entrance Exams in India
Popular Financial Services Colleges in India VIEW ALL
Questions related to Financial Services
Showing 2733 out of 2733 Questions
Courses Similar to Financial Services
Interested in Financial Services? Find information around eligibility, career scope, jobs , colleges and exams and much more for free.