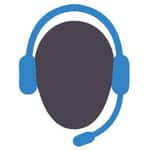 Service Management
Degrees offered: B.B.A, B.Com, B.Voc., Diploma, M.Phil., M.Sc., MBA
Q&A : 11 Question
What is Service Management
On vacations, families, and friends just want to have fun and let their hair down. They prefer to stay in hotels where the management will take care of their needs and be at their service whenever needed. This also holds in restaurants and bars.
This is where service management comes in. Service Management (SM) is mainly based on the hospitality industry. It is the administrative and managerial study of setting up a business in the hospitality industry.
It involves a wide range of activities, such as lodging, event planning, tourism management, transportation, theme parks, and hospitality service entrepreneurship.
Service Management courses provide the students with the necessary skills and knowledge required to be successful in various realms of the hospitality industry, such as resorts, hotels, and restaurants. It also prepares the students for leadership positions and abilities.
They learn the skills of staff development, team building, leadership in hospitality, entrepreneurship, and customer service, among many others. Specializations within this may include travel and tourism management, food management, and hotel and resort management.
Eligibility Criteria (UG & PG) of Service Management
Bachelor's- Interested candidates:
● Must have qualified 10+2 level from a recognized educational institution.
● Must have studied Commerce or Science subjects at the 10+2 level. English is mandatory.
● Must achieve a minimum of 50% aggregate.
Master's- Interested candidates:
● Must have a BBA degree.
● Must have achieved a 50% aggregate in BBA.
Entrance Exams for Service Management
Students that wish to pursue BBA in Service Management must have studied either science or commerce in their 12th standard. Admission into most BBA colleges depends upon the 10+2 marks and college-specific entrance tests.
In some colleges, rounds of interviews and discussions may also be conducted to test the skills of the students.
These entrances differ with every college, and if one does well in them, they are given admission to the particular institution.
For MBA as well, most universities either provide their entrance examination procedures or look at CAT, MAT, CMAT, and GMAT scores to provide admission.
BBA Exams:
● NPAT: The National test for Programmes After Twelfth exams are entrance exams for students that wish to pursue BBA courses in Narsee Monjee Institute of Management Studies (NMIMS).
● DU JAT: The Delhi University Joint Admission Test is the entrance examination for students that wish to pursue any business and management courses at Delhi University.
● SET BBA: The Symbiosis Entrance Test for BBA is for admission of students that wish to pursue any BBA courses in the Symbiosis International University.
MS in G&O:
● MAT: Management Aptitude Test is an entrance test that is conducted by the All India Management Association. This test is for the admission of students into several MBA programmes across a variety of colleges.
● CAT: The Common Admission Test is for the admission of students into graduate management programmes. It is a computer-based test and forms the basis of entry into several colleges across the country.
● GMAT: The Graduate Management Aptitude Test is a computer-based test that provides admission into a variety of graduate management programmes across colleges. It is organized by the Graduate Management Admission Council.
Scope of Service Management in India and Abroad
Service Management has tremendous scope, within and outside the country. The hospitality industry is a quickly growing one, because travel, tourism, and eateries will never be completely wiped out. It is a busy and thriving industry that serves customers throughout the year, thus making it a popular and quickly adaptive sector of work.
Various kinds of managerial positions and professions of leadership are offered under SM, such as general supervisors and managers of different realms within SM, providing a variety of job opportunities. This sector is very important to the economy in the country, as well as outside, thus making it a favourable course to study.
Course Fees Service Management
Minimum Fees
Maximum Fees
Private
Government
Private
Government
UG

1.48 Lakhs

B.B.A in Service Management at Chandigarh Group of Colleges, Mohali

---

Data not available

4.20 Lakhs

B.Com in Service Management at GITAM Hyderabad Business School, Hyderabad

---

Data not available

PG

20.00 K

P.G.D in Service Management at Singhania University, Jhunjhunu

30.00 K

P.G.D in Service Management at Hemchandracharya North Gujarat University, Patan

10.45 Lakhs

P.G.D.M in Service Management at Jaipuria Institute of Management, Noida

3.33 Lakhs

MBA in Service Management at Atal Bihari Vajpayee Indian Institute of Information Technology and Management Gwalior
Course Subjects
Service Management Course Subjects
While the subjects differ across institutions, the most important course subjects involved in Service Management include:
● Management of Organizations
● Managerial Accounting
● Finance Management
● Corporate Environment
● Human Resource Management
● Consumer Behaviour
● Business Policy
● Corporate Taxation
● International Business Management
● Production Planning and Control
● Service Management
● Communications
● Inventory Management
● Risk Planning
● Resource Management
Careers in Service Management
Apart from these jobs, there are other career opportunities available in the field, which include:
Research Officer

Production Manager

Business Development Manager

General Supervisor

Management Accountant

Marketing Manager etc.
Upcoming trends
The hospitality industry is a wide and fast-growing sector, and hence, is impacted by the development of several trends and techniques. Particularly after the end of the lockdown, this sector will be booming as more and more services open up to the public.
Some new trends that have arisen in recent years include sustainability in functioning. As millennials begin to take over the industry, they are laying increased emphasis on the importance of going green.
The sector is also starting to think more globally, with increased collaborations. They are coming up with new ways to manage the growing demand for the services and finding a balance with new lodging options.
There is also increased importance on the health and well-being of the customers, as well as, tech explosion which is making management a lot easier than before.
Job Profiles and Top Recruiters
Service Management Job Profiles
Service Management offers a huge variety of job profiles and roles in the sector. Some of the important profiles in this field include:
Job Profile

Job Description

A human resource manager works with the employees of a particular company to ensure their well-being. In the hospitality industry, the employees are very important, and hence, human resource managers are highly required.

They plan and evaluate the company policies and practices and look after employee relations.

Finance Manager

Finance managers evaluate and allocate the financial resources of a company to different needs and sectors. They draft the budget for any activities and support the executive management team by offering financial advice and insights.

Purchase Manager

Purchase managers look for dependable vendors that provide good-quality products and goods at reasonable prices. They also organize contracts with these vendors, provide specifications of the raw material required, as well as, technicalities of different parts and products needed.

Catering Manager

Catering managers look after teams of chefs, cooks, and catering employees. They work in restaurants, pubs, bars, hotels, and resorts to provide day-to-day catering operations and services. They are also responsible for ensuring the quality of the food and beverages.

Tourism Manager

Tourism managers promote tourism in their regions and areas through different plans and strategies, including social media promotion. They also assist the tourists in their areas regarding different needs and requirements.
Service Management Top Recruiters
There is a good demand for SM students in various roles. They are given positions in public and private sectors, and some of the important recruiters are:
● IndiGo Airlines
● Genpact
● Jet Airways
● Le-Meridian
● Seed InfoTech
● Marriott Hotels
● Amazon
● Jungle Lodges Resorts
● Wonderla and other Theme Parks
● Other restaurants, pubs, bars, hotels, and resorts, etc.
Average Salary
Average Salaries in Service Management
The average starting salaries of different job profiles under Service Management lie around:
| | |
| --- | --- |
| Job Profile | Average Salary |
| Human Resources Manager | Rs. 6 lakhs p.a. (Approx.) |
| Finance Manager | Rs. 9 lakhs p.a. (Approx.) |
| Purchase Manager | Rs. 7 lakhs p.a. (Approx.) |
| Catering Manager | Rs. 3 lakhs p.a. (Approx.) |
| Tourism Manager | Rs. 7 lakhs p.a. (Approx.) |
Required Skillset for Service Management
Service Management students work in close contact and in accordance with human beings and management professions. Thus, these students require some specific skills apart from course knowledge which will help them excel in the field. Some of these skills include:
Leadership Skills: An SM student must have effective leadership skills. Service Management professions entail leadership roles and managerial positions, and hence, to excel in the field, the student must have well-developed leadership skills.

Communication Skills: Service Management is a course where the students must work in accordance with their guests and other people. This makes professional communication skills very important. They must know how to treat their customers and keep them happy, for which communication skills are prime.

Time Management: Time management skills are also very important for students of SM. The hospitality industry is a quick-paced one and to keep up with it, the students must be able to multitask and manage their time efficiently.

Decision Making: Students of SM must have quick decision-making skills. They must think of alternative solutions during crises quickly and efficiently and develop problem-solving skills.
Course Curriculum for Service Management
Service Management Course Curriculum
The curriculum for Service Management students includes all the skills and knowledge which are required by them to excel in the hospitality industry.
Some of the main topics covered include management skills, corporate environment, human resource development, and accounting.
The curriculum itself will differ across institutes, but the main aim remains to inculcate sufficient skills and expertise of hospitality in the students.
Popular Service Management Entrance Exams in India
Popular Service Management Colleges in India VIEW ALL
Frequently Asked Questions (FAQs)
Question: Can management courses be studied online?
Answer :
Yes, management courses can be studied online. Service management has diploma courses that last for a year or more, as well as online study options where the student can complete the same courses either part-time or online, as preferred.
Question: Which are some popular SM colleges in India?
Answer :
Some of the best Service Management colleges in India are Delhi University (Delhi), Narsee Monjee Institute of Management Studies (Mumbai), Mudra Institute of Communication (Ahmedabad), Symbiosis Institute of Business Management (Bangalore), and Chandigarh Business School of Administration (Chandigarh), among others.
Question: What are some good colleges for SM abroad?
Answer :
Some good colleges abroad for SM are the Singapore Management Institute (Singapore), Aston University (UK), Vatel Bordeaux (France), Les Roches International (Switzerland), and International College of Tourism and Management (Austria), among others.
Question: Is there any specific entrance exam for all BBA/MBA courses in India?
Answer :
There is no one specific entrance exam for business courses in India. Most colleges provide their entrance exam procedures to be followed. Certain entrance tests like CAT, MAT, GMAT, and CMAT are accepted in a variety of colleges but not for all colleges either.
Question: What are the highest-paying professions in SM?
Answer :
The highest-paying professions in SM include general supervisors, finance managers, purchase managers, sales officers, tourism officers, and marketing managers, among several others.
Questions related to Service Management
Showing 11 out of 11 Questions
Courses Similar to Service Management
Interested in Service Management? Find information around eligibility, career scope, jobs , colleges and exams and much more for free.