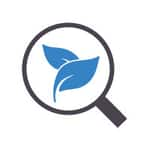 Botany
Degrees offered: B.A., B.A.(Hons), B.Com, B.Ed., B.Sc M.Sc, B.Sc., B.Sc.(Hons)
Q&A : 1.3 K Question
What is Botany
Botany is a branch of biology which is the in-depth, scientific study of plants life and their structures, properties, along with its characteristics and features. Botany includes the study of all plant-like living organisms including algae, fungi, ferns, mosses and actual plants as its basic focus. This course is aimed to help the individual learn about plants from micro to the macro level of plant-based life and their importance in our environment as a whole.


The Botany course, in particular, has several branches, such as plant ecology, plant pathology, forensic Botany, palaeobotany and archaeobotanical. In India, Botany is a popular choice in the science stream due to good future career opportunities. One can pursue a Botany course of study in an undergraduate and postgraduate degree- B.Sc. in Botany for undergraduate, M.Sc. in Botany for a postgraduate degree.


One can pursue the course degree of Botany in colleges like St. Xavier's in Mumbai, Fergusson College Pune, Lovely Professional University, Uttaranchal College of Science and Technology and in many more universities.


Today, with environmental degradation being the core of the discussion, this course has gained popularity and attention among environmentalists as a way to understand the need and importance of plants and their existence.
Eligibility Criteria (UG & PG) of Botany
The eligibility criteria for Botany differ from university to university and the choice, of course, applied to.

For undergraduate degree
1. Individuals must score a minimum of 50% on average and above for their 10+2.
2. Candidates from any subject can seek admission, but individuals from science stream in 10+2 are preferred.
3. Entrance exams may depend on the university applied to. Either merit-based or entrance exam score based.

For postgraduate degree
1. Individuals must score a minimum of 50% on average and above in a bachelor's degree.
2. Candidates with science stream in bachelor's degree (B.Sc.), and preferably B.Sc. in Botany for M.Sc. in Botanical studies.
3. Admission is based either on the merit list, or entrance test score as per the requirement of the university applied to.
Botany Entrance Exams
The study of Botany in undergraduate and postgraduate degrees does not require entrance exams for most universities or Institutions, and the admission process is based on merit.


However, some universities conduct entrance exams and require a good score for admission in Botany.
This entrance exam is conducted by the Indian Institute of Science Education and Research Aptitude Test for admissions in Botany in the Institution of an undergraduate and postgraduate degree. It is held every year for various science courses by the university.


2. BHU UET
BHU UET is an entrance exam for the undergraduate degree of various courses in Banaras Hindu University. It is held every once in a year to grant admissions in the university.
Scope of Botany in India and Abroad
The study of Botany offers a wide scope of future to its students in India as well as abroad.


Upon completion of the course, an individual may opt to go for higher studies or research field, or seeks a job at the subject related opportunities.


Many individuals, after pursuing a Bachelor's degree in Botany, can study M.Sc. in Botany or M.Sc. in environmental management for further studies.


One can study abroad as well for further studies due to bigger opportunities and many prestigious Institutions offering the course study.


A botanist can also work as a field scientist or scientific assistant in both the public and private sectors.


However, many environmental management-based companies are keener in recruiting students with this course degree.
Course Fees Botany
Minimum Fees
Maximum Fees
Private
Government
Private
Government
UG

715

B.Sc. in Botany at Holy Cross College, Kanyakumari

396

B.Sc.(Hons) in Botany at Rairangpur College, Mayurbhanj

6.80 Lakhs

B.Sc M.Sc in Botany at Jamia Hamdard, New Delhi

7.39 Lakhs

B.Sc M.Sc in Botany at Punjab Agricultural University, Ludhiana

PG

2.19 K

M.Sc. in Botany at Virudhunagar Hindu Nadars Senthikumara Nadar College, Virudhunagar

890

M.Sc. in Botany at Government Arts College, Salem

3.36 Lakhs

M.Sc. in Botany at Lovely Professional University, Phagwara

3.35 Lakhs

M.Sc. in Botany at Sardar Patel University, Mandi

DOCTORAL

19.50 K

Ph.D in Botany at Dayanand Science College, Latur

19.50 K

Ph.D in Botany at Panjab University, Chandigarh

12.00 Lakhs

Ph.D in Botany at Dr APJ Abdul Kalam University, Indore

3.91 Lakhs

Ph.D in Botany at Bodoland University, Rangalikhata

DIPLOMA

40.00 K

M.Sc. in Botany at Techno Global University, Shillong

7.20 K

M.Sc. in Botany at Swami Sahajanand College, Jehanabad

1.35 Lakhs

M.Sc. in Botany at Manipal University, Jaipur

98.00 K

M.Sc. in Botany at Sardar Patel University, Vallabh Vidyanagar
Course Subjects
The course of Botany consists of many subjects, including the core courses given below.
1. Microbiology
2. Fungi and Plant viruses
3. Pteridophytes, gymnosperms and palaeobotany
4. Genetics and cytogenetics
5. Plant ecology
6. Plant physiology
Careers in Botany
The study of Botany comes with a lot of career opportunities with regards to research, environment, ecology, plant analyst, conservation and much more. The demand for individuals with Botany degrees has increased over time due to the rise in importance for protection and conservation of natural environments, and plants being the main priority of environmental management. Many individuals with the right knowledge and skills in this field of study can even work at the United Nations for campaigns and research on environmental management with the help of conserving plant organisms and increasing their species in the future.


With a fight for climate change, the study of Botany will come in handy and serve as the root of saving and avoiding further worsening of climatic conditions. One can work in a lot of fields with the study of Botany, from setting up their flower shops as a florist, to becoming an industrial biologist and many others. Therefore, the career scope in Botany is wide, and with the environment and climatic issues being the prior concern globally, the future opportunities for Botany studies will increase and gain more attention.
Upcoming trends
With every discovery through research by experts in Botany science, paves a way to new learning subjects or topics in the course of Botany. Every year new plant species are discovered, and the coming years the discovery Subject is included in the course. In short, this course covers the latest update topics and trends over the years as per the changes and discoveries made. Botany science will be interlinked to environmental management in the coming years for better understanding and knowledge, since the subjects are interrelated, both focusing on living organisms and their environmental impacts.


With in-depth knowledge in Botany, one can serve to be an environmentalist, catering to plants and their needs to control climate change and risk management of environmental conditions. Research is being conducted on a variety of topics in Botany courses for the discovery of more plant species and how we can save our environmental problems with the help of generating more plants for our future generations.
Job Profiles and Top Recruiters
Various job roles are available for students, in completion of the course study in Botany.
Job Profile

Job Description

Plant scientist

Mostly work in the field of agriculture development to increase crop yields, achieve greater production and fight pests that reduce farm products. They give suggestions and advice based on their research in the field of Botany studies.

Interpret and Analyse the relationship between plants and the environment. Providing others with the understanding of human and nature changes influence the ecosystem.

They also conduct a lot of research in the respective field of work.

Florist

Manage and maintain their flower shop by selling artistically combined flowers and plants of different species to its customers on all occasions.

Researcher

Work in the laboratory for research and to make an in-depth study on different plant species by performing experiments.

Biologist

Study and analyse plant life and organisms to understand their behaviour, composition, habitats and how they interact and impact the environment.

They perform tests, research and collect samples and present their findings through the study.
Top Recruiters
1. Department of Agriculture
2. Environmental Protection Agency
3. Forest Service
4. Nature Conservancy
5. Seed company
6. Horticulture Companies
7. Companies Manufacturing medicinal drugs
8. Biological Companies
9. Flower Shop
Average Salary
The average salary of Botany course degree may differ as per degree achieved, skills, experience and expertise in the field of work.
| | |
| --- | --- |
| Job role | Income(Rs) |
| Florist | Rs. 4 to 7 lakhs p.a. (Approx.) |
| Drug Developer | Rs. 5 to 7 lakhs p.a. (Approx.) |
| Biologist | Rs. 4 to 8 lakhs p.a. (Approx.) |
| Botanical Researcher | Rs. 4.5 to 8 lakhs p.a. (Approx.) |
| Ecologist | Rs. 4 to 8 lakhs p.a. (Approx.) |
| Environmentalist | Rs. 4 to 7 lakhs p.a. (Approx.) |
Required Skillset for Botany
An individual with a keen interest in the study of Botany or pursuing the course needs to have certain skills which will become beneficial in the field of study and future scope.


Being attentive to details, being research-oriented and possessing analytical skills, logical thinking, love for nature are the necessary skills required for this field of study.


Critical evaluation skills is also another important skill for an individual engaged in Botany studies.


The ability and enthusiasm towards learning about nature and their existence are expected by the university for Botany courses.
Course Curriculum for Botany
Botany course is keen on bringing out the sentimental of humans towards nature and the need for understanding plant lives and evaluating their existence, benefits for our environment and the need to preserve them. The rise in importance of the environment and planting more trees has driven the necessity to understand the lives of plants of all types and gain knowledge on how to save them. Botany subject makes science less boring and difficult for students and more interesting in learning about plants and nature as a whole. It aims at bringing about more knowledge on the lives of plants with solutions on how to save as many plant species as possible in the future, with the help of thorough research from its students.
Students also liked
Popular Botany Entrance Exams in India
Popular Botany Colleges in India VIEW ALL
Frequently Asked Questions (FAQs)
Question: Is Botany a good career?
Answer :
Botany is a great career choice for those plant lovers and a keen interest in life is organisms and for individuals wanting to serve as an environmentalist, plant biologist or plant scientist and botanist.
Question: How long does it take to become a botanist?
Answer :
The minimum requirement of a botanist is a bachelor's degree in Botany and for further expertise a master's degree in Botany. So, it takes 3 years to be a botanist and another 2 years to be a master botanist.
Question: What can you do with a Botany degree?
Answer :
An individual with a degree in Botany can pursue a wide range of career paths in government sector (food, agriculture, environment and conservation) or private companies as a consultant, analyst, research assistant, or in environmental management industries.
Question: What can I study after B.Sc. in Botany?
Answer :
For someone who wants to pursue higher studies, it will be wise to study M.Sc. in Botany or any science-related subjects. One can also seek for jobs or become a florist with a bachelor's degree in Botany.
Question: What is B.Sc. and M.Sc. in Botany?
Answer :
Bachelor of Science in Botany and master of science in Botany are the in-depth scientific study of plant life, its concepts, features and characteristics, and their impact on the environment, how they contribute to the betterment of natural environments and much more.
Questions related to Botany
Showing 1218 out of 1218 Questions
Courses Similar to Botany
Interested in Botany? Find information around eligibility, career scope, jobs , colleges and exams and much more for free.