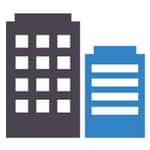 Construction Engineering
Degrees offered: B.E /B.Tech, B.Sc., B.Sc.(Hons), B.Tech M.Tech, B.Voc., Diploma, Dual Degree
Q&A : 34 Question
What is Construction Engineering
Construction engineering is a professional discipline. It is about planning and constructing a certain structure by optimally using space. Construction engineering requires a great deal of knowledge of industrial designing, management of infrastructure and of course, planning. With all this knowledge, one can construct anything like roads, tunnels, buildings, dams, airports, bridges, and other utilities for public or individual usage.
Construction engineering course is one of the most competitive and dynamic branches of engineering. It is always evolving driven by the advancements made in technology. The course is a perennial favourite among engineering aspirants for there is no dearth of jobs after completion of a B.Tech or M.Tech degree. What is more exciting about this profession is the opportunity one gets to travel for work. Most of the project-based jobs require construction engineers to be present at the site and that may be in part of the world. Can anything get better than this! To learn more about construction engineering courses, fees and expenses, syllabus, subjects, eligibility criteria and entrance exams, read on.
Eligibility Criteria (UG & PG) of Construction Engineering
The eligibility criteria that is required for a bachelor's degree in construction engineering is to have an aggregate of 55% to 60% in 10+2 exams. However, the marks criteria are different for different universities.
Now, to have a postgraduate degree in construction engineering one must have an undergraduate or bachelor's degree in the same field with a pass mark. For doctorate, the student must have an undergraduate and postgraduate degree with a pass mark. These are the basic criteria in every university but some of the eligibility criteria may be different as per the policy of the university.
Browse Engineering Colleges by States
Browse Engineering Colleges by Cities
Entrance Exams for Construction Engineering Courses
Entrance examinations for construction engineering courses vary with the degree and the level. For getting admission in an undergraduate programme i.e. B. Tech, candidates have to appear for JEE Main, JEE Advanced or BITSAT (for BITS Pilani). While JEE Main score is accepted by engineering colleges like NIT Trichy, IIT Madras, IIT Delhi and IIT Bombay accept JEE Advanced score.
Besides, there are other public and private engineering institutes. They mostly consider JEE Main score for providing admission to the B. Tech Construction Engineering courses.
Upon graduating with a B. Tech degree in construction engineering or any other related branch, a student can directly apply for M. Tech in construction engineering. Admission in the postgraduate course is mostly merit-based. Some institutes, however, consider a valid GATE or TANCET score for allowing admission to the highly coveted M. Tech Construction Engineering course.
Scope of Construction Engineering in India and Abroad
The demand for construction, planning and designing infrastructure would never get abolished be it in India or abroad. The fast-paced life of people everywhere around the globe demands infrastructure that suits their requirements adequately and hence construction engineers shall never be out of job both in India and abroad. This extensive demand has also created a competitive arena for the engineers to come up with better ideas and designs. Besides, a construction engineering course also opens up the window to host of new opportunities which are not merely restricted to the erection of structures. A qualified construction engineer can very well become an environmental engineer or property inspector. Emerging sectors like environmental engineering and home inspection are creating these opportunities in India. Thus, the scope of the course is quite high within the country.


As in abroad, the advancement in time and technology is making way for more constructions for various purposes. From personal living space to office areas, the construction engineering sector is experiencing an all-time boom, especially in the USA, Canada, Australia, Japan, China and other countries across the globe. In fact, in the US, civil and construction engineering is considered as one of the top ten career options for the overall satisfaction it provides. Therefore, despite occasional downturns, the scope for construction engineering will always be high but the focus will shift from mere space utilisation to sustainable living.
Course Fees Construction Engineering
Minimum Fees
Maximum Fees
Private
Government
Private
Government
UG

64.00 K

B.E /B.Tech in Construction Engineering at JSS Science and Technology University, Mysuru

51.90 K

B.Voc. in Construction Engineering at Mahatma Gandhi Chitrakoot Gramodaya Vishwavidyalaya, Chitrakoot

16.00 Lakhs

B.E /B.Tech in Construction Engineering at CEPT University, Ahmedabad

2.40 Lakhs

B.E /B.Tech in Construction Engineering at Jai Narain Vyas University, Jodhpur

PG

45.00 K

M.Phil. in Construction Engineering at Noida International University, Greater Noida

22.40 K

M.E /M.Tech. in Construction Engineering at Indian Institute of Technology Madras

7.56 Lakhs

M.E /M.Tech. in Construction Engineering at CEPT University, Ahmedabad

9.00 Lakhs

M.E /M.Tech. in Construction Engineering at Indian Institute of Technology Delhi

DOCTORAL

1.00 Lakhs

Diploma in Construction Engineering at Integral University, Lucknow

---

Data not available

1.00 Lakhs

Diploma in Construction Engineering at Integral University, Lucknow

---

Data not available

DIPLOMA

60.00 K

Diploma in Construction Engineering at Mewar University, Chittorgarh

15.00 K

Diploma in Construction Engineering at Pusa Institute of Technology, Delhi

1.14 Lakhs

Diploma in Construction Engineering at Dharampeth Education Society's Dharampeth Polytechnic, Nagpur

15.00 K

Diploma in Construction Engineering at Pusa Institute of Technology, Delhi
Course Subjects
In the undergraduate program of construction engineering the subjects are:
Mechanical and electrical systems

Estimates and planning of construction engineering

Construction materials and methods

Construction designing

Safety and quality problems

Management and principles of engineering

Also, in the final year of the construction engineering a student can choose a specialisation in the following subjects:
Modern structural materials and system design

Contract laws and regulations

Advanced construction techniques

Project safety management

Shoring, scaffolding and formwork

Advanced concrete technology

Quality controls and assurance in construction

Construction personnel management

Quantitative techniques in management

In the postgraduate programmes, the subjects mainly focus on research, evaluation of issues and encouraging students. The subject includes:
Construction system design
Construction management information systems
Construction project management
Construction engineering research methods
Cost analysis
Estimation construction

In semester 1 the students will be learning about:
Construction planning
Administration and arbitration
Contracts
Lifecycle costing of infrastructures
Laboratory practices
Irrigation water distribution systems

In semester 2 they will learn about:
Construction methods and equipment management
Safety management in construction
Advanced concrete technology
Environment and energy management
Laboratory practice

The last two semesters involve various project stages and seminars.
Also Read: Online Construction Engineering Courses & Certifications
Careers in Construction Engineering
Within the industry, construction engineers are deployed in different areas which could be as varied as designing, planning, constructing, managing and surveying. Those who do an MBA after B.Tech Construction Engineering can apply for managerial jobs as a cost engineer, operation manager, project superintendent, safety or design engineer.


The option to become a consultant is always there but that is possible only after one has gathered enough experience in the field. For freshers, interning while still in college improves the chances of getting good jobs after course completion.


One thing should be borne in mind that construction engineering is not only about building skyscrapers and bridges. One may also venture into hydraulics and environmental infrastructure.
Popular Engineering Colleges in India
Upcoming trends
It has been witnessed that the field of construction engineering has been greatly influenced by technology in recent years. This is the reason there is an utter requirement of implementation of new approaches and strategy to keep the industry competitive and flowing. Virtual reality, building information modelling, augmented reality are some of the technological changes that the industry is experiencing. Thus it can be expected that the upcoming subject will be mainly focused on new technologies like 3D printing, robotics, drones or unnamed aerial equipment, cloud and mobile technology that is expected to create a major shift in the industry.
Browse construction engineering certification courses
View complete list of construction engineering certification courses
Job Profiles and Top Recruiters
Following are some of the conventionally popular job profiles that students graduating from construction engineering institutes can expect to get:
Planning engineer: They are responsible for chalking out construction methods which would be economically viable and appropriate as per the clients' demands. They also determine the time to be taken for particular project completion and make sure that the deadline is not failed.
Quality control engineer: They are mainly involved in the development, application and maintenance of quality standards with regards to products, processes and materials in use. They set standards for evaluation and inspection of methods along with their testing.
Project engineer: They are responsible for schedule preparation of a particular project. They also monitor the technical activities associated with a particular project and also the resource forecasting for the same.
Site engineer: In a construction project they provide supervision, coordination and planning along with guidance. They play the most vital part of a construction project.

The names of the top recruiters in construction engineering in India are as follows:
L&T

Ashoka Buildcon

DLF

TATA Consulting Engineers Ltd

Schlumberger

Power Grid Corporation of India Ltd

Jacobs Engineering

Unitech

Sobha Developers Ltd

Shapoorji Pallonji & Company

Gannon Dunkerley & Company

Metro Tunneling Group

Punj Lloyd

Aga Khan Planning and Building Services

Ayas Shilpa

Skyline Builders

Sadbhav Engineering

MARG Limited

Bridge and Roof Company

Hindustan Construction Company

Construction is not only about planning and erecting a certain structure but it also requires a great deal of knowledge about designing, management of infrastructure and planning. With increased urbanisation and focus on environmentally sustainable living, the demand for new-age construction engineers will grow and therefore, the desire to pursue construction engineering courses among students will also remain high as ever.
Popular Online Engineering Courses and Certifications
Average Salary
The salary of the construction engineer is dependent on the level of education the engineer has acquired and also on the expertise that they have. The minimum amount of salary that a person working in this field with a minimum level of education can expect is Rs.10,000 per month. However, people who have an undergraduate degree can expect a starting salary of Rs.20,000 per month depending on the company which has hired the candidate. The average salary for the construction engineer is around Rs.5,94,115 annually. The salary is also based upon the job responsibility of the engineer besides education and expertise. For instance, if a candidate has 1 to 4 years of experience, he/she can expect a salary of Rs.4,00,000 annually. With an experience of 5 to 9 years, the average salary could be around Rs.5,95,018 per annum. A person having experience of twenty to thirty years in this field earns around Rs.20,00,000 annually.
Required Skillset for Construction Engineering
Some of the skills that a construction engineer must have to make a mark in the field are-
Attention to the minutest of details: This skill helps in interpreting one's ability to analyse a problem and find solutions to it. Even a minor mistake in the field of CE can turn out to have major consequences. Thus minute attention is important.

Problem-solving skill: This helps in controlling a situation or a particular condition. Problem-solving skill helps in locating the problem itself and figuring out the reasons behind it.

Leadership skills: Possessing this skill helps in the decision-making process and also in identifying workforce's positive traits.

Strong mathematical knowledge: The whole concept of construction is based upon the mathematical calculations. Without sound knowledge in it, the projects the aspirants undertake will be a complete failure.

Innovative or creative approach to deal with problems: This will help one to settle for viable solutions to problems. Also, if innovative skills are implemented, the sense of accomplishment is well settled too.

Passion for learning new trends and techniques: This will always keep the aspirant engaged and make him an owner of sound body and mind as the knowledge-based perspectives will get better developed. This helps in developing new experiences.

Teamwork: As a construction engineer one has to work in a team of members from other fields too. Thus one must have the ability to gel with others and contribute equally to a particular project.

Visualisation skill: This will help the aspirant understand the data and interpret them to realise the future. Also, before constructing anything, the engineers must be able to visualise them to give them a proper structure.

Negotiation skills: This is utterly important for achieving success in business and also reaching the organisational goals in terms of sales, delivery of service, lease and various legal contracts.

Time management: This skill is important for delivering the service within the stipulated period or before that so that free time can be obtained. This is again utilised for new opportunities in learning.
Students also liked
Course Curriculum for Construction Engineering
The basic course curriculums for an undergraduate degree in construction engineering are as follows:
Building and town planning

Construction management

Building construction materials

Construction and project management

Engineering graphics

Earthquake engineering

The functional efficiency of buildings

Creativity and innovation

Environmental engineering

Basic sciences

Fundamental principles to study the nature of solids, liquids and soils

Transportation engineering

Modern construction material

Engineering graphics

ICT tools and security

Modern construction material

Construction methods and equipment

Structural systems and design

Creativity and Innovation

Computing techniques

Foundation Engineering

Geology and geotechnical engineering

The functional efficiency of buildings
Popular Construction Engineering Entrance Exams in India
Popular Construction Engineering Colleges in India VIEW ALL
Frequently Asked Questions (FAQs)
Question: Is construction engineering too hard a course to pursue?
Answer :
No branch of engineering is too easy or too hard. It depends on a candidate's knack for solving mathematical problems, his sense of aesthetics and ability to innovate. Construction engineering is up for new challenges. Candidates already pursuing or aspiring to pursue construction engineering courses are required to equip themselves with skills to meet these challenges with elan.
Question: What is the difference between construction engineering and civil engineering?
Answer :
Civil engineering is primarily about designing, planning, and appraisal of a spot and construction of a project on it and construction engineering entails on-site execution of that plan and management of the actual construction.
Question: Which colleges in India offer B. Tech courses in construction engineering and management?
Answer :
Symbiosis University of Applied Sciences, Indore, Madhya Pradesh and Hindustan Institute of Technology and Science, Chennai, Tamil Nadu offer this particular course. The course fees in these two institutes are Rs.1, 90, 000 and Rs.1, 56, 625 respectively.
Question: Which colleges offer construction engineering courses in India?
Answer :
The top institutes in India offering the course are:
Indian Institute of Technology Delhi (IITD)

National Institute of Technology (NIT Warangal)

Vels Institute of Science, Technology & Advanced Studies (VELS University), Chennai

Dr B R Ambedkar National Institute of Technology (NIT Jalandhar)

Sastra University

Faulty Council of Engineering & Technology- Jadavpur University

SRM Institute of Science and Technology (SRMIST)

Chandigarh University

Sanjay Ghodawat University (SGU Kolhapur)

Dr M.G.R. Educational and Research Institute (DRMGRERI), Chennai

Ganpat University (GU, Mehsana)

RK University (RKU), Rajkot

Amity University Manesar (AU)

Suresh Gyan Vihar University

GD Goenka University

GKM College of Engineering and Technology, Chennai
Question: What are the best construction companies in India?
Answer :
The top construction companies for a construction engineer in India are:
JMC projects India Limited

NCC

Reliance Infrastructure Limited

Tata Projects Limited

Jaiprakash Associates Limited

Afcons Infrastructure Limited
Questions related to Construction Engineering
Showing 32 out of 32 Questions
Courses Similar to Construction Engineering
Interested in Construction Engineering? Find information around eligibility, career scope, jobs , colleges and exams and much more for free.