Devi Singh, Director, IIM-Lucknow: CAT score and beyond
AS institutes struggle with newer challenges like larger intake, raising fees, equity issues, Professor Devi Singh elaborates on how he deals with them...

Q. What have been the significant developments at IIM, Lucknow in the past one year?
A. Our thrust has been on research, more so on quality of research. We have been able to get good faculty, who are not only qualified PhDs from good institutions but have very good publications to their credit.

The total number of faculty now stands at 78. We have also introduced senior level short-term leadership and management programmes that have added to our increase in the quantum of Management Development Programmes (MDPs).

On the academic front, apart from increasing the batch size for PGPM to 420, we have started a one-year full-time residential dual-degree International Programme in Finance for executives with McGill University, Canada.

The International Programme in Management for executives at our Noida campus has been very successful as all 45 students were placed even before the convocation day. Last year, we also saw an increase in first-time international recruiters from Singapore, the Middle East and Europe recruiting our students, primarily in consulting and finance functions.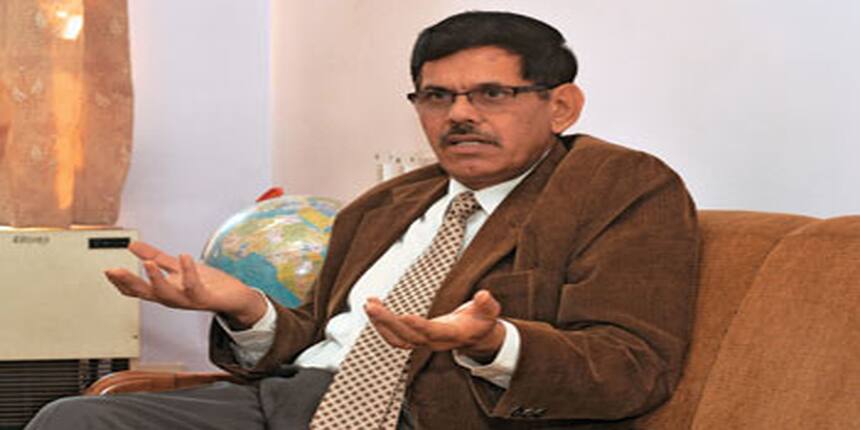 Q. Why this increase in student intake to 420 in your flagship PGPM programme?
A. The increase has been gradual, from 27 students in 1987 to 180 to 240 and now over 400. Given the faculty, the facilities, the infrastructure in place, we think it was right to increase the intake. If Harvard can take 900 students, why can't we? We have already added hostels, the new PGP classroom block is almost ready and have also recruited good faculty. 
Q. This time IIM, Lucknow conducted the Common Admission Test (CAT) for IIMs. Any observation on this?
A. Every year nearly 3,000 students get admission to IIMs through CAT. This time the number of applicants who appeared in CAT came down. Applicants have also realised that a more focused approach is required to appear for CAT. In fact at IIMs, CAT is just one of the inputs that we consider for admission. There are other factors such as a candidate's past academic performance, his/her work experience, analytical approach and other skills that make way for his/her admission so that they are ready for employment.
Q. Your views on the state of management education today, particularly looking at the increasing number of management institutes...
A. Quality is a major concern and it has to take precedence. If we look at the regulatory framework, they are all under one umbrella. One has to oversee if all the processes are being followed, if they are being followed correctly etc. So there is lot of pressure. I feel our preparedness is left behind. We need a more robust system. The government has huge plans for education and needs resources. We also need more IIMs.
Q. How do you respond to the increase in student fees by most of the IIMs? What is the right price for management education?
A. IIM, Lucknow has not increased the fee for the past three years and at present it stands at Rs. 8.3 lakhs for the two-year programme. This is despite the fact that we no longer take grants from the government. We have been conscious of the fact that the fee cannot be increased beyond a threshold. IIMs have to rethink if they do so.

There are different view points here. If a student gets Rs 15-16 lakhs per annum as an average salary after passing out from IIM, he gets a good pay-off. If the market can afford to pay the student, why can't the student when he is getting the best education, best facilities and resources?

The other view point is, in the absence of government support, there is always a pressure to generate revenue through your own resources. If you have to increase your earning through consultancy and training, it would possibly mean that your teaching and research activities suffer. One needs to strike a fine balance between the two.

We also computed the cost of education per student at IIM. Given the faculty remuneration, tuition fees, hostel and library charges, computing expenses and all other expenses except food and it worked out to be Rs 6 lakhs per student per year. At IIM Lucknow, our revenue through fees was around 20%. I can say that there is a limit beyond which you cannot increase the fee, which according to me should not be beyond 30%.
Q. What is your concern area?
A. One concern is to have more research publications in reputed journals. Our faculty gets Rs. 5 lakhs for publishing in a reputed and refereed international journal. The other, being one of the best institutions in the country for providing management education, our main concern is how to improve globally. We are going for global accreditation.  
Devi Singh, Director, IIM-Lucknow: CAT score and beyond