Who is a Transportation Planner?
Traveling, it leaves you speechless, then turns you into a storyteller ~ Ibn Battuta
A career as Transportation Planner requires to identify and develop effective strategies to coordinate mass transit alongside government organisations. Transit routes may be designed for walking, cycling, busing or air transportation. A Transportation Planner usually interacts verbally, in writing or in a visual way through the media. Therefore, he or she may be involved in the creation of flyers and questionnaires for the purpose of communicating or obtaining public input. Meetings are a significant part of this profession, including participation, note-taking and organising activities.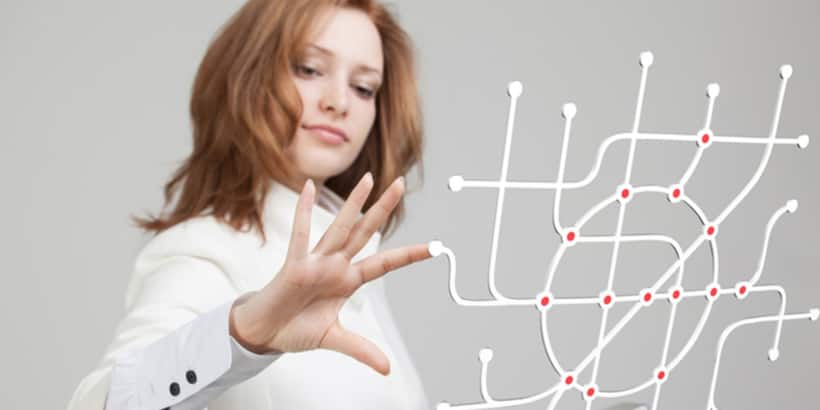 Transportation Planner in a Nutshell
A career as Transportation Planner requires technical application of science and technology in engineering, particularly the concepts, equipment and technologies involved in the production of products and services. In fields like land use, infrastructure review, ecological standards and street design, he or she considers issues of health, environment and performance. A Transportation Planner assigns resources for implementing and designing programmes. He or she is responsible for assessing needs, preparing plans and forecasts and compliance with regulations.
Quick Facts for Transportation Planner
Industry

Construction, Infrastructure

Average Salary in India

₹63333.33

Suitable for

Male, Female

The important characteristic of being a Transportation Planner is that the profession is not limited to a particular gender. Individuals of all backgrounds and gender can opt for a career as a Transport Planner if he or she has relevant knowledge. In this profession the employee's gender is insignificant.

Any special needs

No

A career as a Transportation Planner demands to be physically fit for a better and more efficient way of working. A Transportation Planner needs to go to all kinds of locations. Though there is no definite set of rules that requires an individual to be physically fit to become a Transportation Planner in India. Yet being fit and safe is perfect at providing a successful working style.
What is the role of Transportation Planner?
A Transportation Planner is often under strict deadline and budgetary constraints. Tasks can be stressful and mentally exhausting, but a Transportation Planner influences the lifestyle of several individuals. A career as a Transportation Planner demands to write plans because there is competition and a Transport Planner job requires to write concise reports that explain features, present alternatives and make recommendations. Certain facets of his or her work are account control, inventory scheduling, and staff and contractor management. He or she frequently responds to public inquiries, environmental initiatives, regulatory authorities, the corporate world and financing agencies. Essentially he or she works closely with all types of stakeholders.
Budgeting
A transportation planner prepares the budget for expenditure on various projects. The transportation budget approves operating and financial resources for the organisations.Operating costs are the regular expenses of operating an organisation or programme that include salaries, insurance and products and services such as resources and energy. A budget is an element used by a transportation planner to prepare and manage the application of limited resources. A budget is a strategy that demonstrates the objectives of the organisation, and how management plans to obtain and use resources to achieve those goals.
Inspection
Vehicle inspection is a process required in many countries by national or state governments, in which a vehicle is inspected to ensure that it complies with health, pollution and regulations. Inspecting vehicles and approving or refusing them according to their standard is the central obligation of a transportation planner. He or she also evaluates the condition of the vehicles and assesses safety specifications, regulatory and industry standards and other aspects. He or she also inspects whether the vehicles are in proper running condition or not.
Training
A transportation planner advises staff and the general public on the security of the environment, safety at work and public health. A transportation planner ensures workers and organisations are implementing the state or local authorities' standard safety measures. He or she instructs on health and security procedures and ensures that it is observed by all employees. A transportation planner works on behalf of a builder or property owner to recommend and assess the concept and plan for the construction.
Collaboration
A transportation planner needs to learn precisely about the problems, such as recognising, solving it with the knowledge. A safe and flexible environment helps a transportation planner to feel more comfortable, allowing him or her to communicate with each other comfortably and efficiently. Incredible teamwork of teams can allow colleagues to take the full authority to achieve goals and performance.
Types of a Transportation Planner
There are numerous jobs in transport planning. Skilled individuals with a transportation planner degree can opt for transport planner jobs mentioned below.
Transportation Engineer: A Transportation Engineer designs plans for surface transportation projects based on predetermined engineering requirements and state or national construction guidelines. A Transportation Engineer makes improvements to existing streets, highways or roadways to enhance the flow of traffic. For transport facilities, he or she plans designs, specifications and financial budget. Transportation Engineering is all about implementing technological and scientific theories to the planning, functional design of facilities of transportation. It is to ensure safe, efficient, reliable, comfortable, convenient and environmentally sustainable movement of people and goods.
Environmental Engineer: An Environmental Engineer creates solutions in regards to environmental issues using engineering concepts, soil science, biology and chemistry. He or she works for enhancing the quality of recycling, waste management, public safety and control of water and air pollution. An Environmental Engineer frequently examines global problems such as unhealthy drinking water, climate change and polluted environment. Environmental engineering is a field of engineering which combines a wide variety of topics such as chemistry, biology, ecology, geology, hydraulics, hydrology, microbiology, and physics. An Environmental Engineer develops strategies for protecting and enhancing the health of living organisms.
Geotechnical Engineer: A Geotechnical Engineer researches and analyses soil to determine suitability for foundations. He or she inspects and reviews building sites, performs laboratory experiments, oversees building and writes and delivers papers. A Geotechnical Engineer works in various projects, such as constructing tunnels, roadways, wall preservation and hydraulic structures. Geotechnical Engineering is the application of scientific principles and engineering concepts to discover, analyse the Earth's crust and earth materials. Geotechnical Engineering includes the fields of soil and rock mechanics and also has applications in geology, geophysics, hydrology, and other related sciences.
What is the workplace/work environment of Transportation Planner like?
Transportation Planners operate in the office environment. Transportation Planners conduct research for future transport projects. Transportation planners create models or simulations for transportation. A career as a Transportation Planner involves suggesting improvements to the transportation network, estimation and prediction of financial, demographic, property use. Conditions for transport planners vary depending on the location and are dependent upon several factors. This section demonstrates in-depth knowledge of its working environment by Transportation Planners. The conditions of work depend on the nature of the Transport Planning job and the duties assigned to the transportation planners. He or she should translate analysis and data into simple English to support businesses and organisations.
Does Transportation Planner require travelling?
Likely
A career as a Transportation Planner does not necessarily require much travel. At least not during initial stages of the transportation planning job but this comes up when a travel planner has to go and meet the client at the office of the company. A Transportation Planner frequently travels both internationally and domestically to provide consumer supervision.
Employment Shifts
Full Time, Part Time
People do both full and part-time Transport Planning jobs. But in general Transportation Planners prefer this profession on a full-time basis. Most Transportation Planners work full-time, but schedules can vary based on duties, responsibilities and length. Transportation planners usually work 40 hours a week, generally requiring vehicle adjustments with increasingly complex tasks. Nevertheless, Transportation Planners who are involved in projects can spend more than 40 hours a week.
Employment Nature
Contractual, Permanent
Transportation Planner jobs can be either permanent or contractual in nature. Transportation Planners have to work as part of a team inside the organisations. They communicate with supervisors or communicate with clients around the world. They may have to be able to travel to meet clients, and job criteria can differ based on the company's geographical area. Often they can be employed for a certain period of time, but Transportation Planners typically work as full-time employees.
Work Place
Office
Transportation Planning job normally takes place within an office environment, with several field visits for inspection and maintenance purposes. They carry out all activities in the office environment. The Transport Planning job does not take too much physical labour, but intelligence and strength of mind.
Presence in Geographical Area
Semi-urban, Urban
Transportation Planners have lesser opportunities in rural areas than in urban or semi-urban environments. The distances covered rely on the client's location and Transportation Planners are expected to cover the whole region. Employment is more likely to occur in highly populated or industrial areas.
Time Pressure
Likely
In a given time-span, Transport Planners perform tasks for a company or individual. It takes a lot of time and mental strength to do this job because we know that nothing productive can be accomplished without hard work and effort.
Overtime Details
Transportation Planners work for international corporations, and they also work independently for nine hours a day. Yet when working on major projects, they have to work about fifteen hours a day. Many activities can need more effort, Transportation Planners need to extend the length of their shifts in these circumstances to complete it in time.
Weekly Hours of Work
Min 45 Hours
Transportation Planners work about nine hours a day, around 45 hours a week. The role of Transportation Planners falls under some shifts, although they work more hours to solve the problem in various types of projects. They work on major projects for nine to ten hours a day.
How to become a Transportation Planner?
Steps to become a Transportation Planner
What are the skills and qualities required to become a/an Transportation Planner?
Are you searching for a Transportation Planner job description? Here, we have mentioned Transportation Planner skills that are crucial for a Transportation Planner resume. Aspirants who want to become a Transport Planner must acquire these skillset to stay competent in their work environment.
Problem Solving Ability: In the process of research, Transportation Planners must have problem-solving ability. They use and test experimental approaches to solve complicated mathematical problems. Transportation Planners evaluate the effects of organisational failures and determine what can be learned from them. Troubleshooting is about identifying the main issue and seeking solutions to it.
Numerical ability: Transportation Planner or Logistics planner jobs demand being great at numbers because a lot of calculations and measurements are needed for project construction. Transportation planners should be good in mathematics and calculus. They have to solve multiple calculation-related problems. Numeracy is important in developing critical thought and problem-solving approaches for individual people in their daily tasks. Competencies in numeracy of work, literacy and career prospects are also used in tandem with each other.
Communication skills: Transport Planners should be able to express complex information in ways that are accessible to all. To do that, it requires not just good communication skills but also awareness of the clients' needs. A successful communicator will convey his or her statement through trust and importance. Transportation Planners have to be able to communicate and collaborate with various colleagues within the organisation. Communication is also important for successful customer relations.
Teamwork: A Transportation Planner should have leadership skills to oversee the entire functioning of the team and work efficiently with them. A Transportation Planner requires quality management skills to manage the team. In the absence of a higher authority, he or she should monitor difficult circumstances. Teamwork creates an environment that fosters engagement and relationships. Such close-knit partnerships inspire the employees and motivate them, collaborate and support each other. People have various talents, weaknesses, communication abilities, and behaviours.
Which certifications and internships can be helpful in becoming Transportation Planner?
We have mentioned below several certificate courses that aspiring individuals may opt to upgrade their skills.
Internship Availability
Yes
Candidates can go through various websites for recruitment and apply for internships. Internships are important for skills development and industry exposure. Candidates can apply for internships directly through the official websites of companies. The interns are expected to assist their seniors. They are active in project cost assessment and procurement. The internships focus on offering business exposure to applicants. Moreover, internships provide the opportunity to apply the theoretical concepts that students have learned during their college days and bring them into practical use.
Aspiring transportation planners can gather practical experience by participating in an internship while still in college. Students who have completed their bachelor's programmes can participate in internships in transport planning. The duties of interns may include reading and writing grant proposals, drawing maps and planning reports. In addition, interns may benefit from the training provided by experienced industry experts.
Career Path Progression for Transportation Planner
We have mentioned below several careers related to Transportation Planner. Aspiring individuals can consider them as an alternative option for their career.
Structural Engineer: A Structural Engineer designs structures that have to withstand stress and strain caused by human use and environmental factors. He or she constructs buildings, selects suitable construction materials and inspects construction projects. A Structural Engineer ensures the buildings and structures are sturdy and durable. A Structural Engineer must have a quantitative and analytical mind and expert problem-solving skills. Leadership experience, management expertise and good interpersonal skills are also important. Most projects require a good understanding of physics, geography and three-dimensional conceptual skills.
Hydraulics and Water Resources Engineer: A Hydraulic Engineer is a specialist in charge of building hydraulic systems and ensuring that all hydraulic components function according to the intended purpose. A Hydraulic Engineer regulates the movement of fluids, mainly water. He or she uses the theory of fluid mechanics and principles to deal with storage, selection, transposition problems. Hydraulic Engineering is the study of moving water and the relations between the flowing stream and its surroundings. A Hydraulic and Water Resources Engineer is concerned with applying the fundamental concepts of fluid mechanics to open channel flows and the hydrodynamics of real fluid flow.
Traffic Engineer: Traffic Engineering is a field of civil engineering which uses engineering technology to produce safe and effective movement of people and goods on streets. A Traffic Engineer focuses specifically on the study for healthy and effective traffic flow, like road geometry, sidewalks and crosswalks, cycling facilities, road signs, road surface markings, and traffic lights. A Traffic Engineer focuses on road design and service elements and on the road signs and signals that guide drivers. An important aspect of such work is to ensure that the road design, the volume and use of traffic and the signals. He or she also ensures a normal and healthy traffic flow.
Also read: Career as Water engineer
Transportation Planner Jobs and Salaries
Structural engineer
Monthly Salaries
Average Salary

60000

Junior Level Salary

30000

Senior Level Salary

80000
Job Description
A structural engineer is concerned with designing and building secure and effective structures and buildings. He or she increases the existing buildings' structural integrity. The role is closely connected to civil engineer jobs.
Salary Description
A structural engineer's salary is dependent largely upon the organisation with which the employee works. The salary increases gradually with the increase of years of work experience. A structural engineer receives on average up to Rs. seven lakhs per year. At the initial stage, he or she earns more than Rs. four lakhs a year but slowly gets more than Rs. nine to ten lakhs at the senior level of the profession.
Hydraulics and water resources engineer
Monthly Salaries
Average Salary

60000

Junior Level Salary

50000

Senior Level Salary

150000
Job Description
A hydraulics and water resource engineer is concerned with water and fluid flow and conveyance. He or she is primarily concerned in preserving the aquatic environment, improving it, evaluating the hydraulic systems and performing hydrological research, designing systems, leading and promoting the tasks.
Salary Description
Hydraulics and water resources engineer's salaries depend on the position that one holds. A hydraulics and water resources engineer has an average annual salary of up to Rs. seven lakhs earns more than Rs. five lakhs a year at the initial stage and this increases to over Rs. fifteen lakhs a year at the senior level.
Traffic engineer
Monthly Salaries
Average Salary

70000

Junior Level Salary

60000

Senior Level Salary

120000
Job Description
A traffic engineer specialises in designing and maintaining safe highways and roads. He or she forecasts potential usage of the streets and highways. He or she uses mathematical methods to evaluate demographic data, jobs, economic growth and traffic conditions and patterns. Traffic engineering focuses on the functional aspect of the transportation system, except for given infrastructures.
Salary Description
Acquiring more professional experience in this field is a great way to get a decent salary. At the beginning of the job, a traffic engineer gets a good amount of salary and more than many other professions, which is more than Rs. six lakhs per year but eventually he or she earns about Rs. fifteen lakhs at senior level.
What is the job outlook for Transportation Planner?
The market for Transportation Planners in India, or more specifically 100 smart city projects, has reached its peak. Parking shortage continues to be a concern and for this transportation planners and consultants also required. There are Transportation Planners and consultants working in Indian cities for development and sustainability. The age of online shopping goes hand in hand with express delivery which solely depends on the transportation facilities. Logistics services, therefore, need to be mapped more easily and in more detail by the transportation planners. However, there has been a small decrease in demand due to the advent of the COVID-19 pandemic, because it is important to keep a safe distance in public places. Transportation systems and industries are on hold, with a new trend which is social distancing. It has pushed cities and towns into reinventing and re-planning transportation strategies. Although this pandemic provides a rare chance to re-imagine the transportation system and push it towards a more robust, sustainable experience.
Frequently Asked Questions for Transportation Planner
Que. What is the transportation planner definition?
Ans.
Transportation planners are also termed as transport planners who evaluate and analyse the needs of public, private and commercial transportation and create new street/transportation arrangements. Transport planners can be employed in both the private or public sector. Transportation planners are responsible for implementing transport plans that meet the needs of all transportation users, like cyclists and pedestrians, which also heal the environment.
Que. Is Urban Planning in demand?
Ans.
Urban and regional planner employment is expected to rise by 11 per cent from 2018 to 2028, significantly faster than the average for all professions. Changes in demographics, transport and the environment should boost job growth for planners.
Que. Who is a planner in construction?
Ans.
A Planner is a construction specialist involved in designing time schedules for building projects to ensure that the project is completed in a secure, timely and with a proper budget. Planners implement programmes for all the research needed on major construction projects.
Que. How do you become a transportation planner?
Ans.
A Bachelor's degree is often required in logistics, civil engineering, economics, geography, public policy. A Master's degree is often required for managerial or supervisory positions and candidates are also expected to have several years of relevant experience.
You might also be interested in
The question have been saved in answer later, you can access it from your profile anytime.
Access now
Report Question
Select your reason of reporting