Who is a Underwriter?
Underwriting has turned Insurance into a need and it is no more a privilege ~ Michelle Miller
In career as underwriter, individuals determine whether it is appropriate for his or her company to take that risk. In areas that bring around risks always have an underwriter. With growing industrialisation and development in the country, almost everything requires insurance. The insurance underwriter jobs are no more limited to life insurance only. But do you know, companies choose if they want to provide insurance to the client or not? A lot of research and risk analysis is done before finalising the terms of insurance that an individual takes up. So, who does this? It is the job of an underwriter to go through the health, financial status and several similar parameters which ultimately help a company determine if it should take a client's insurance after calculating the risks involved. Students can pursue a Bachelor of Business Administration, Master of Business Administration to become an underwriter. An underwriter job involves working on all kinds of insurances like mortgage, health insurance, life insurance, automobile and several other kinds of insurances. Here, in this article, we will discuss the underwriter career path, what does an insurance underwriter do, is underwriting a good career, how to become insurance underwriter, insurance underwriter jobs.
Related Article: How to become an Ecologist?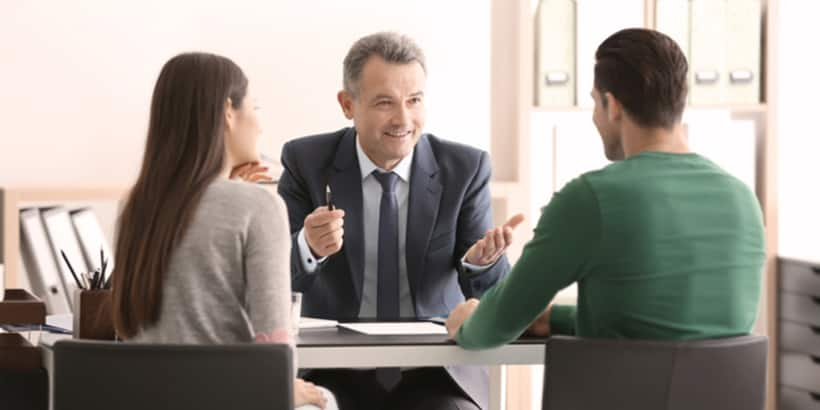 Underwriter in a Nutshell
Still, looking for what does an insurance underwriter do? An underwriter is a person who assesses and evaluates the risk of insurance in his or her field like mortgage, loan, health policy, investment, so on and so forth. The underwriter career path does involve risks as analysing the risks means finding out if there is a way for the insurance underwriter jobs to recover the money from its clients. If the risk turns out to be too much for the company then in the future it is an underwriter who will be held accountable for it. Therefore, one must carry out his or her job with a lot of attention and diligence.
Quick Facts for Underwriter
Industry

Finance

Average Salary in India

₹42666.67

Suitable for

Male, Female

In order to opt for a career as underwriter an individual belonging to any section or gender of the society can do so. Being an underwriter in India can be of several advantages due to the vast career opportunities available in this field where an individual's gender is insignificant. Every insurance company requires an underwriter in order to have better growth and future outlook for the company wherein the risk is minimised.

Any special needs

Yes

When it comes to taking up a career as underwriter, it is better to be physically fit for a better and efficient way of working. But, differently-abled people can also be a part of it as it is more about collecting facts, analysing data and doing a risk measurement, which altogether are about mental work rather than physical work. If an individual can carry out all the duties without the efficiency of the work being affected then he or she can become an underwriter even if he or she is differently-abled.
Table of Contents for Underwriter
What is the role of Underwriter?
Based on an underwriter's experience in the field, he or she decides that the contract would be risky or worth taking. For example, an underwriter who works with health insurance companies analyses the health risks of applicants. An underwriter career path involves checking the applicant's details including age, current health status and medical and family history. Using this information and after other formalities, he or she will enter information into the underwriting software. The software will determine the amount of premium and terms the insurance providing company must apply to the policy. Also, this test determines whether the policy is too dangerous to move forward or not. The information provided by an underwriter is subject to certain conditions. For example, an underwriter of a health insurance company will review medical information, while a loan underwriter will assess factors such as the credit history of the client. The work of an underwriter is complex. In insurance underwriter jobs, individuals should be able to determine the acceptable level of risk and what one is allowed to admit according to a risk assessment. When examining complex situations, an underwriter may need to do research and obtain a lot of information.
Compliance
It is the first phase of responsibility, an insurance company often starts with making the individual understand all the policies so that he or she could comply with it. There are several risks involved in a field like this therefore it is important for an underwriter to strictly follow all policies of the company in order to keep him or her from trouble in the future.
Understanding client's needs
An underwriter's job involves meeting new clients and understanding what he or she wants whether an insurance or a loan. Depending on the requirement an underwriter can propose possible solutions. For example, if a client requires life insurance then there are several kinds of life insurance policies available. Depending on the client's needs and affordability an underwriter suggests him or her with the appropriate insurance.
Risk Analysis
Before granting a loan or deciding the terms of an insurance an underwriter does a risk analysis. A client needs to give all the necessary details and after an underwriter has done all the necessary background checks a risk analysis is done for the company to determine whether or not the client will be granted the loan or insurance.
Filling Reports
Once an underwriter has done all the background checks and risk analysis, he or she does filling of the report and depending on a company's policies. It is in the final step where the filling of the report is done, it is decided whether the company will approve the client's demand or not. Once the underwriter has filled the reporter his or her senior goes through it and makes the final decision.
Types of a Underwriter
There are types of underwriters. We have mentioned below several job roles in the underwriter career path. Aspiring candidates can opt for underwriter mortgage, yelp IPO underwriters, municipal bond underwriting or various other types of underwriting roles.
Mortgage Underwriter: The most common type of underwriter is a mortgage underwriter. Approved property loans are based on the applicant's cash combination, credit history, credit ratings, and total savings. A mortgage loan underwriter ensures that the loan applicant meets all of these requirements, and thereafter approves or rejects the loan. He or she also reviews property assessments to ensure that he or she is accurate and that the home has almost a purchase price as the loan value.
Insurance Underwriter: Insurance underwriter, like a mortgage underwriter, reviews applications for information and accepts or rejects an applicant based on risk analysis. An insurance agent or a broker submits insurance papers on behalf of the clients, and an insurance underwriter is the one who reviews all the data and decides whether to offer it or not. Additionally, an insurance underwriter advises on risk management issues, determines available coverage for specific clients based on several parameters, and reviews existing clients for continued coverage analysis.
Equity Underwriter: In equity markets, an underwriter administers the public issuance and distribution of securities which is in the form of common or preferred stock. These stocks can be from a corporation or other issuing body. The most prominent role of an equity underwriter is in the Initial Public Offering (IPO) process. An IPO is the process of selling shares of a previously private company on a public stock exchange for the first time. Underwriter IPO is also a term used for equity underwriting job roles.
Debt and Security Underwriter: An underwriter purchases debt securities, which include government bonds, corporate bonds, municipal bonds or preferred stock, from the issuing body in order to resell them for a profit. This profit is known as the 'underwriting spread.' An underwriter has a choice of either reselling debt securities directly to the marketplace or one could also sell them to dealers, who will sell them to other buyers.
What is the workplace/work environment of Underwriter like?
An underwriter definition is as an individual involved in underwriting an insurance risk. An underwriter career path involves spending most of his or her time in the office environment itself. As a result, the working hours are mostly between 9 am to 5 pm. Individuals who opt for a career as an underwriter may sometimes have to work over stretched hours depending on the task at hand. It is a desk job and the individual generally works in an office on a desk and in a clean environment. One does not have to do any kind of physical work. There are types of underwriting jobs such as insurance underwriter jobs, IPO underwriter and loan processor. A loan processor definition could be as a mortgage processor responsible for preparing the mortgage application and paperwork.
Does Underwriter require travelling?
Not Likely
Underwriting is an appropriate job for those who do not like to travel much during their work hours and sit and work peacefully. Work functions of underwriter does not require travelling. In career as underwriter, individuals may have to travel occasionally in order to meet the company's stakeholders or clients.
Employment Shifts
Full Time
The employment shift of an underwriter is full-time in nature. The duration is generally ranging between 40-45 hours a week. It may stretch depending on the workload on the individual.
Employment Nature
Permanent
Are you searching for how to become an Underwriter? No need to worry, we are going to resolve all your queries. Just keep scrolling and reading. Individuals who opt for a career as an underwriter work in a 9 am to 5 pm job shift on weekdays. Weekends are generally off but one may have to work Saturdays depending on the workload. The job is permanent in nature and the company hires him or her on a full-time basis.
Work Place
Office
The nature of employment of a career as underwriter is permanent in nature. A firm hires him or her on a full-time basis in order to reduce the possibility of risk for the company or organisation.
Presence in Geographical Area
Semi-urban, Urban
In career as underwriter, individuals mostly function in an urban or semi-urban location. In rural areas, if someone wishes to apply for a loan or an insurance then the client's information is transferred to the firm located in the nearest semi-rural location.
Time Pressure
Likely
There can be time pressure involved in an underwriter's job. Although the work pressure is not frequent in nature.
Overtime Details
Individuals who opt for a career as an underwriter may have to work overtime in order to meet the desired target or deadline.
Weekly Hours of Work
Min 40 Hours
Individuals who opt for a career as an underwriter have to work a minimum of eight hours on a daily basis, which means 40 hours a week. The work hours can stretch depending on targets and deadlines.
How to become a Underwriter?
What are the skills and qualities required to become a/an Underwriter?
Well, if you are looking for how to become an insurance underwriter. You must be aware of skills that you will definitely require in the underwriter career path. We have mentioned below the required skills that enhance the underwriter resume.
Efficiency: With an increase in the rate of industrialisation and the growing awareness amongst people for getting insurance there is a significant amount of workload that has increased. Therefore, as an underwriter, one must be efficient in doing his or her work. In career as underwriter, individuals have several clients to deal with and if he or she lacks efficiency then the work can get tedious.
Communication skills: As an underwriter, one must have good command over his or her language. It is very essential as an underwriter that one is able to communicate well and keep a clear message across his or her clients. Having good communication skills can eliminate the possibility of errors due to any sort of miscommunication. Individuals who opt for a career as an underwriter need to communicate with his or her clients in order to know about several details which are required in order to provide insurance.
Attention to detail: As an underwriter, an individual's job is to research as well as collect data and then analyse them to determine if a client should be given insurance or not. Therefore, it is essential for him or her to keep a keen eye on every detail that he or she has about the client. One cannot afford to miss on to any kind of detail.
Rationality: In order to increase the company's chances of earning a profit an underwriter must make rational decisions. An underwriter must be rational in his or her approach while approving or denying a client's proposal. Setting up goals that are almost impossible to achieve can lower the individual's morale and this can affect his or her productivity. Therefore, one must set rational and achievable goals.
Decision-making skills: In an underwriter career path, one must have the capability to make the right decisions. There are times when one has to choose between multiple policies to go with, a good underwriter will make sure to go with the one which offers the lowest amount of risk. It is his or her decision to make in situations like these.
Popular Online Finance Courses and Certifications
Which certifications and internships can be helpful in becoming Underwriter?
We have provided below certification courses for aspiring individuals who want to opt for a career as an Underwriter.
Internship Availability
Yes
Internships are considered the best possible way for gaining experience in an individual's career choice. The underwriter career path is about understanding several policies and strategies for the company while keeping several potential business risks in mind. The policies can be learned in a better way by doing it practically. The internships provide the candidates with real-world experience. It is a way of knowing the underwriter career path before professionally joining it. Internships provide an aspiring candidate with the opportunity to apply the theoretical knowledge and put it in use. Not only that, but internships also enable a candidate to make connections in the field for future use. If he or she performs well during an internship several companies or organisations could also hire a candidate on a full-time basis.
Career Path Progression for Underwriter
Underwriting jobs vary depending on the workplace. We have mentioned below several underwriter jobs that aspiring individuals can opt after fulfilling the education requirements of Underwriter.
Underwriting in Insurance: In the field of insurance, an underwriter determines whether an insurance agency should undertake the risk of insuring a client or not. The job of an insurance underwriter is to determine the risk and exposure of clients and also how much insurance should be granted to a client. An underwriter suggests a client with a policy that can suit him or her depending on various factors like earnings and health background. An underwriter may or may not offer an insurance policy to the client in the first place.
Underwriting in Bank: Underwriters in the banking sector perform the critical operation of appraising the creditworthiness of a potential customer and whether or not to offer it a loan. They appraise the credit history of the customer through their past financial record, statements, and value of collaterals provided, among other parameters.
Underwriting in Stock Market: In the stock market, underwriting involves determining the risk and price of a particular security or bond. It is a process seen most commonly during initial public offerings, wherein investment banks first buy or underwrite the securities of the issuing entity and then sell them in the market. This ensures that the issuers of the security can raise the full amount of capital while earning the underwriters a premium in return for the service.
Also read - Career as a conservationist
Underwriter Jobs and Salaries
Underwriting in Insurance
Monthly Salaries
Average Salary

38000

Junior Level Salary

35000

Senior Level Salary

45000
Job Description
An insurance underwriter's job is to collect data about the client and determine whether or not to grant the insurance. He or she also determines the suitable terms of insurance.
Salary Description
At this field more the work experience, more is the salary as a longer term of work experience would sharpen the individual's skill sets as well.
Underwriting in Bank
Monthly Salaries
Average Salary

40000

Junior Level Salary

37000

Senior Level Salary

50000
Job Description
A bank underwriter is an individual who deals with clients who come for taking loans or mortgages. He or she decides if a client will be able to pay back the bank or not and depending on that the loan is granted.
Salary Description
In this field, an underwriter working in a bank is paid well and has better job security as well. In order to become a bank underwriter, one must have an experience of at least a year in the field of underwriting.
Underwriting in Stock Market
Monthly Salaries
Average Salary

50000

Junior Level Salary

48000

Senior Level Salary

65000
Job Description
An underwriter in a stock market is a person who has the knowledge of several securities as well as is capable of handling the process of risk analysis.
Salary Description
In the field of underwriting, the rank of a stock market underwriter is of the highest order. It takes several years of experience in order to reach that position therefore, the salary is also high.
What is the job outlook for Underwriter?
Candidates who wish to become underwriters experience significant job growth. As and when students gain knowledge and experience they step up the ladder of designation. Since the field is vast and it continues to grow, there are plenty of growth opportunities in the underwriter career path. Depending on the individual's track record of handling clients as well as handling the team, plays an important role in an individual's job growth. Financial institutions, as well as insurance companies, have been hiring underwriters at an increased rate from the past five years according to the market research. There are several other roles such as loan processor, mortgage underwriter, municipal bond underwriting and yelp IPO underwriter that candidates can opt for.
The world continues to evolve on a daily basis and so does technology. With so much advancement in technology, an increasing number of changes and developments are entering the market which has, in turn, increased the rate of insurance as well as loans in the market. It has led to an increase in demand for an underwriter. Not just big banks need an underwriter but even smaller insurance companies are hiring an increasing number of underwriters in order to minimise their risks. An underwriter who has the experience and a decent set of skills can easily get an underwriting job in any financial firm.
Student Also Liked:
Frequently Asked Questions for Underwriter
Que. What degree is needed to be an underwriter?
Ans.
One does not need a specific bachelor's degree to become an underwriter, but courses in mathematics, business, economics, and finance are beneficial in this field. A good underwriter is also detail-oriented and has excellent skills in math, communication, problem-solving and decision making.
Que. Is underwriter a good career?
Ans.
The field of underwriting is very competitive in nature and it can be a little stressful at times. But, it is a well-paying job and after gaining experience of a few years one could also gain a promotion.
Que. Can you get an underwriter's job with no experience?
Ans.
It is necessary to have completed a degree in any field before planning to become an underwriter. An individual can get an entry-level job after completing his or her bachelor's degree.
Que. Are underwriters in demand?
Ans.
Underwriters have increasingly been in demand for the past five years. Several organisations are hiring people at the post of an underwriter therefore, yes an underwriter is in demand.
You might also be interested in
The question have been saved in answer later, you can access it from your profile anytime.
Access now
Report Question
Select your reason of reporting