Who is a GIS Expert?
GIS is waking up the world to the power of geography, this science of integration, and has the framework for creating a better future ~ Jack Dangermond
To understand who is a GIS Expert, we first need to understand what GIS is. GIS is an abbreviation of Geographic Information Systems. Geographic Information Systems are systems based on computer software. It involves the systematic method for collecting, managing, analyzing, modeling, and presenting the spatial data often known as geographic data. GIS software is such a software that allows the overlapping of maps and datasets such as different layers of rivers, creeks, streams, flood maps, and land parcels. It describes spatial relationships to each other. It helps to determine which natives or homeowners to be warned in a storm or flood event.
A GIS expert is a professional who studies GIS (Geographic Information Systems), or Geoinformatics that involves remote sensing, and functioning on various GIS software to analyze spatial and non-spatial data. A GIS expert is responsible for designing, developing, and implementing systems and databases. He or she standardizes and defines metadata for geographic data. A GIS expert creates and implements standards for the quality of geographic information.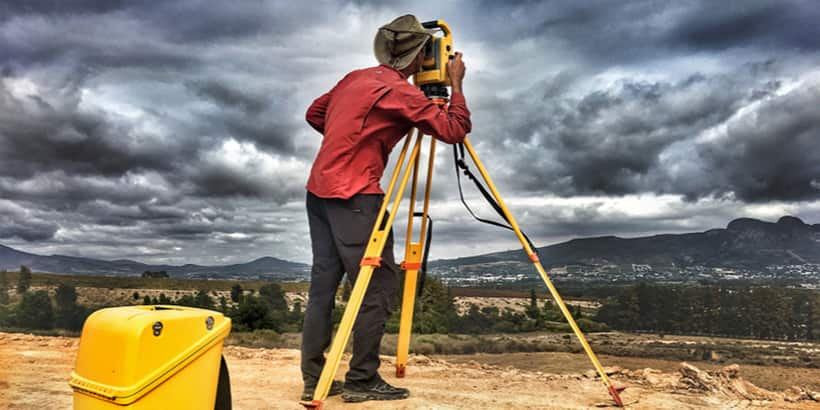 GIS Expert in a Nutshell
A GIS expert works on various GIS software to conduct a study and gather spatial and non-spatial information. GIS experts update the GIS data and maintain it. The databases include aerial or satellite imagery, latitudinal and longitudinal coordinates, and manually digitized images of maps. A GIS expert is responsible for creating online and mobile maps.
Quick Facts for GIS Expert
Industry

Technology

Suitable for

Male, Female

It is suitable for every individual having an interest in Geographical Information Systems, regardless of gender. It is a skill-based profession. There are not any gender biases in this career. The career demands candidates having vast knowledge and skills related to GIS (Geography Information Systems) such as GPSS, remote sensing, and analyzing pictures taken from satellites to create maps.
What is the role of GIS Expert?
A GIS expert is responsible for building and maintaining GIS databases. He or she uses GIS software to analyze spatial and non-spatial information. A GIS expert enters GIS databases such as spreadsheet files of latitudinal and longitudinal coordinates, aerial or satellite imagery, tabular data, manual digitizing of images of maps. GIS expert reviews the GIS data. He or she ensures the accurate documentation of parameters and context of GIS data. A GIS expert is responsible for creating thematic maps for educational and environmental purposes. He or she performs geospatial modeling or spatial analysis. A GIS expert analyzes a wide range of areas that includes health, city government, transportation, urban planning, geology, archaeology, and marketing. A GIS expert uses the GIS system to route emergency and fleet vehicles. He or she determines the best places for businesses. A GIS expert conducts demographic, market, and political research.
Create products
A GIS expert uses GIS software to analyze GIS databases for spatial and non-spatial information. He or she stays involved in launching online and mobile maps for general people. A background in computer science and programming is required to work as a GIS expert. The knowledge of programming languages is required for desktop mapping to automate processes, creating customized tools and workflows.
Research work
A GIS expert conducts research to obtain and expand existing datasets. A GIS expert compiles the geographic and demographic data gathered from various sources to create online and mobile maps for public consumption. He or she consults with external stakeholders to access fieldwork, censuses, maps, satellite, and aerial imagery.
Collect data
A GIS expert collects, manipulates and updates databases. He or she compiles the statistical data to incorporate data to prepare reports for documentation. A GIS expert applies cartographic principles to enter new map data. He or she is responsible for maintaining GIS system hardware, software, and peripherals. A GIS expert analyzes and models relationships between geographic datasets.
Providing information
A GIS expert is responsible for presenting information to clients and other stakeholders in a written or verbal manner. He or she analyzes the data and maintains a record. He prepares a report with the records and documents it for presenting to other stakeholders and clients. He or she verbally describes the context of information to clients and stakeholders for better understanding.
Types of a GIS Expert
Civil Engineer: A civil engineer's work responsibilities include conceiving, designing, building, supervising, constructing, and maintaining infrastructure projects and systems. A civil engineer works in private as well as the public sector. He or she also oversees the construction and maintenance of roads, buildings, airports, tunnels, sewage treatment, and water supply systems.
Environment Specialist: An environmental specialist is a scientist who studies the impact of population on the environment. He or she observes how the development model has affected the ecosystem. He or she identifies the issues and recommends solutions for them. An environmental specialist may work for a private organization or government department. He or she ensures that specific regulations regarding air, water, and soil are met.
Geographer: A Geographer is a scientist who studies geographical aspects of land, nature, and the earth. He or she stays involved in the study of inhabitants and features of a region. A geographer is responsible for studying cultural, political structures of land in relation to geography. He or she prepares a report based on their findings and presents it to other stakeholders or makes it available in the public domain for scholars to study.
What is the workplace/work environment of GIS Expert like?
Does GIS Expert require travelling?
Likely
Traveling completely depends on the recruiting organization and its requirements. He or she might occasionally be required to travel for attend meetings or press conferences and carry out surveys.
Employment Shifts
Full Time
There are fewer opportunities for work from home type of employment. There is not any employment opportunity for on-call or part-time work. The candidates require a firm commitment to work. As it is a full-time job.
Employment Nature
Contractual, Permanent
The career provides both permanent and contractual employment opportunities.The duration of the contractual employment entirely depends on the requirements of the organization. The short term contract duration is usually for 1 year which could be further increased for the next 2 or 4 years depending on the work abilities and skills of the candidates.
Work Place
On-Field, Office
A GIS expert either works in an office environment or on the field.
Presence in Geographical Area
Semi-urban, Urban
There are negligible opportunities in rural areas. Urban areas provide attractive employment opportunities, semi-urban areas have set up of quite a few organizations that require GIS services. Specifics related to geographical areas (What all places are job hubs and try to give the reason as well - need this in detail) Try and write about the things such as the lifestyle of the place/s if it adds value to the context. Noida, Telangana, Mumbai, and Bengaluru are the corporate hubs that provide alluring job opportunities in the GIS industry.
Time Pressure
Not Likely
The work pressure for GIS Experts is considered moderate. GIS Experts usually work indoors in labs conducting their research and preparing chemicals for a particular project field. They are usually required to work at least 40 hours per week. They may sometimes work irregular hours to monitor experiments that can't be completed during regular working hours.
Overtime Details
They are usually required to work at least 40 hours per week. Sometimes, when the work pressure is more and they are required to accomplish a project in less time, their working hours may extend to 45-50 hours per week. They may also be required to work in a day, evening, or night shifts if working in production.
Weekly Hours of Work
Min 45 Hours
He or she works 8 to 9 hours a day. Sometimes it may require overtime in several situations. A GIS expert works 35 -40 hours a week.
How to become a GIS Expert?
What are the skills and qualities required to become a/an GIS Expert?
Database Knowledge: A GIS expert should be able to understand the special case of spatial data such as how it works or its internals. He or she must know how several operations are carried out when they are applicable. While there are also other operations that do not produce valid results running in the software.
Data conversion: A GIS expert often requires to convert data from older sources or multiple sources in a common format or common schema. It requires us to work with the GPS data and perform data corrections if needed. A GIS expert has to maintain data, archive it, and ensure its quality.
Analytical skills: A GIS expert requires to perform GIS analysis to solve various problems. A GIS expert should be able to extend and alter the standard analysis. Remote sensing skills are required for effective data analysis for both types of data vector or raster data.
Programming skills: A GIS expert must possess expertise in programming languages. Programming languages are required to build workflows or custom solutions. Python is such a scripting language preferred by both ESRI and the open-source community. C++ is beneficial to work in multiple environments.
Critical thinking: A GIS expert requires effective analytical and critical skills. He or she faces various issues related to mapping and other analytical issues. It takes years of experience to manage city streets, modelling storms and combining the datasets taken from multiple sources into one centralized catalog.
Project Management: A GIS expert has to work on multiple projects in the same time frame. He or she has to juggle between different projects. It becomes difficult to fulfil the expectations of the stakeholders while working on numerous projects simultaneously. A GIS expert has to ensure the completion of the project on the issued deadline.
Communication skills: A GIS expert works in a team. He or she has to effectively communicate with all the other members to avoid any mismanagement. He or she has to coordinate with other members of the team and stakeholders to update the project.
Which certifications and internships can be helpful in becoming GIS Expert?
Internship Availability
Yes
The employers wish to hire those candidates who possess prior experience in GIS or have gone through practical training in GIS. The candidates are required to opt for internships after completion of their academic course as it brings them an enormous industrial exposure. The candidates get hands-on knowledge through practical training during internships. The entry-level job positions such as GIS technician or GIS analyst require previous work experience. The work responsibilities of interns may vary from organization to organization. An intern is required to assist GIS analysts in updating land use and land cover data. An intern works with elevation data. He or she may be involved in developing flood risk products or performing flood risk assessments.
Career Path Progression for GIS Expert
Entry-Level
CAD Drafter: A CAD drafter creates and schematics required in the manufacturing of products or to construct the buildings. He or she works on computer-aided-design software. A drafter may specialize in several areas such as civil, mechanical, or electrical drafting.
Surveyor: A surveyor conducts surveys to determine legal properties. They gather the data and make a report by compiling legal documents for buildings, map-making, and real estate projects. There are several types of surveyors as per their area of specialization such as land surveyors, site surveyors, or property surveyors.
Cartographer: A cartographer is involved in scientific, technological, and artistic aspects of developing maps. A Cartographer creates a map for an effective interpretation of the land. He or she presents complex information through diagrams, charts, and spreadsheets in the form of conventional maps.
GIS Technician: A GIS technician is responsible for digitizing the information on georeference paper and digital map images. He or she traces lines that interpret roads and streams, polygons like buildings or lakes. A GIS technician's work requires attention to detail.
GIS Analyst: A GIS analyst is responsible for determining the sequence of analytical operations. He or she investigates an area or issue such as the best site to set up a new wind farm. A GIS analyst should possess creative and problem-solving skills.
Mid -Level
Remote Sensing Analyst: A remote sensing analyst is responsible for managing and analyzing data from remote sensing systems. A remote sensing analyst analyzes data acquired from various sources such as aircraft, satellites, Geographic Information Systems, or image analysis software.
GIS Administrator: A GIS administrator is responsible for the development and maintenance of all the aspects of Geographic Information Systems. It involves designing and producing mapping products for the town and public use.
GIS Developer: A GIS Developer is a GIS software developer. He or she designs and develops GIS programming tools. GIS developer work responsibilities include developing and maintaining GIS software as per the needs of the organizations.
Senior-Level
GIS Software Engineer: A GIS software engineer's work responsibilities include guiding the end-users about the features and functions of GIS software. He or she also works with developers and product engineers to evaluate functionality, tweak automated tests, and investigate the issues raised by customers. He or she also codes new test fixtures to build a better ArcGIS.
GIS Project Manager: A GIS project manager is responsible for leading a team involved in analyzing geographic data for a specific purpose such as town planning or disaster relief. A GIS project manager works on GIS software employed for their products. A GIS project manager possesses a great sound knowledge of geography.
What is the job outlook for GIS Expert?
There is a rapid increase in the availability of Geospatial data, APIs for Google maps, and integration to other internet platforms. Now, GIS professionals have more tools than ever before. It has brought ease for GIS experts to address large scale problems by enhancing humanitarian efforts such as disease control, city planning to provide business intelligence solutions. The Global GIS market worth could reach up to 17.5 billion dollars by 2023, according to P&S market research. The demand for skilled surveyors, cartographers, GIS analysts, and GIS experts is rapidly increasing. The jobs in the field of GIS are uniquely diverse and come up with challenging roles for creative and analytical thinking. Those who possess a degree in GIS may opt for other roles in environmental preservation organizations, enterprise software companies, and government organizations.
There is not any vast number of GIS jobs that bring work from home employment. There are few people willing to relocate to this profession. The job market is not balanced with steady growth. There are gaps that need to be filled. In some states, there is good growth in the number of jobs while there are other states with limited opportunities. Relocating may somehow help to find a job. The early career candidates may find more opportunities as it is easy to relocate for them as compared to mid or senior level candidates. The demand is higher, at the same time the employers seek those candidates who possess both academic qualification and practical training. It becomes important for candidates to start working as early as possible. They require participating in internships to get industry exposure or volunteer for non-profit organizations. Having computer knowledge such as knowledge of working on various GIS software is important to sustain in the competition. Web programming skills are also useful for online and mobile mapping.
Frequently Asked Questions for GIS Expert
Que. What is the average salary of a Geographer?
Ans.
The average salary of a Geographer is Rs.515000 per annum.
Que. What is the minimum basic requirement of education for GIS experts?
Ans.
The candidates are required to complete a bachelor's degree in geology, geoinformatics, Geographic Information Systems, or remote sensing to establish a career as a GIS expert.
Que. What is the average fee of B.Tech. in Geoinformatics?
Ans.
The average fees of B.Tech. in Geoinformatics range from Rs. 60,000 to Rs. 2,00,000 per annum.
Que. What are the other related industries to Geographic Information Systems?
Ans.
The GIS scholars can opt for a career in agriculture and urban development industries other than the GIS industry.
Que. Are there any short term courses other than degree courses related to GIS (Geographical Information Systems)?
Ans.
There are numerous short term certificate and diploma courses. The Indian Institute of Remote Sensing offers PG diploma courses that provide detailed knowledge of remote sensing, satellite image analysis, Geographic Information System (GIS) and Global Navigation Satellite System (GNSS) technologies. The students who have completed their graduation or post-graduation in science are eligible to apply for PG diploma programmes offered by the Institute of Remote Sensing.
You might also be interested in
The question have been saved in answer later, you can access it from your profile anytime.
Access now
Report Question
Select your reason of reporting