With technology having penetrated in various aspects of our everyday lives, the future of engineering is indeed, bright. Engineering is a promising field offering its graduates good remuneration, secure future, and personal fulfilment. In the 21st-century, the world is rapidly evolving, and engineers are required in all fields to keep up with the fast-paced changes and advancements in technology.
Choosing the right institution is important for those who want to take up engineering jobs. A good institution is one that offers professionally accredited degrees, state-of-the-art infrastructure, and strong industry partnerships that foster employable skills among graduates.
Modern Engineering Education
There is an increasing demand for skilled engineering graduates worldwide in engineering jobs. Whether through design, innovation, construction, or project management, engineers contribute to society in diverse and interesting ways. Engineering graduates are well-equipped to meet the challenges of the future, including those caused by climate change and sustainability issues.
Career opportunities for engineers are in a variety of fields, depending on their interests. Various premier universities offer specialisations in areas such as mechatronics engineering, renewable energy engineering and management, infrastructure engineering, environmental engineering, and other technical fields. Civil, mechanical, electrical, and software engineering are currently some of the most popular specialisations amongst engineering students. In addition to core engineering concepts, many of these universities allow cutting-edge minor studies in artificial intelligence, data science, and machine learning to equip students well-enough with the demands of engineering jobs.
Also Read | What Makes An Engineering College Your Best-Fit?
Essential skills
Different career opportunities for engineers necessitate a variety of skills. Some of the technical skills employers commonly look for in engineering graduates are discussed further.
Quality Control
Quality control systems are critical to the manufacturing and construction processes. For better career opportunities for engineers, they must have a thorough grasp of and expertise in these systems, particularly those seeking work in the automotive, civil, construction, maritime engineering, or railroad construction industries.
Robotics
A background in robotics can open up a variety of career opportunities for engineers. Robotics is the future and is presently used in a variety of industries including manufacturing, food processing, transportation, and construction engineering.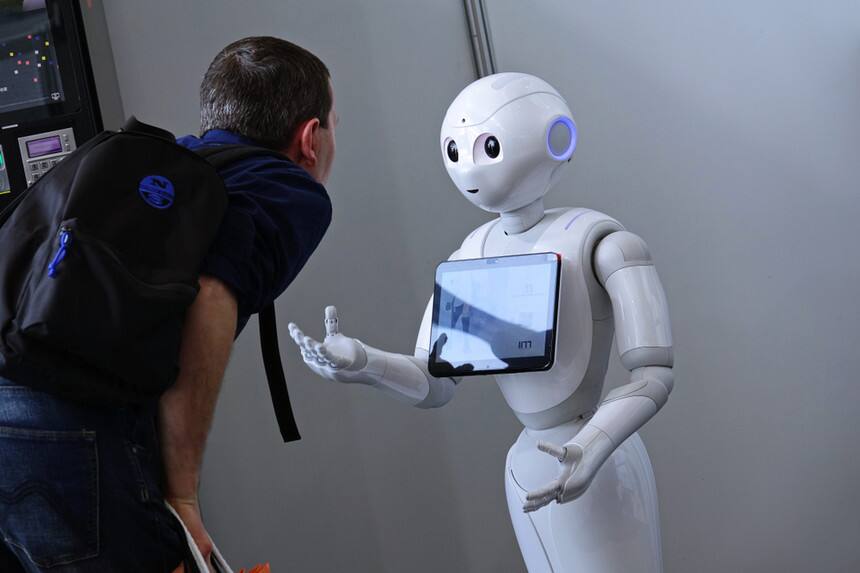 A Background In Robotics Can Open Up A Variety Of Career Opportunities For Engineers
Programming
To get the most out of design software like SolidWorks and AutoCAD, engineers should have programming skills. Engineers use AutoCAD to create plans for machinery, components and structures, and specialised programming languages such as MATLAB and RAPID are required for design work in the electrical and mechanical engineering areas. Some software tools may also require engineers to have a working knowledge of Python and C++.
Also Read | 'Programming Essential To Many CS Specialisations': JK Lakshmipat University VC
Data Analysis
To support their decision-making processes, successful engineers must be able to assess data and deduce logical conclusions. Forward-looking engineers must have basic Excel skills for data collection and analysis, and some engineering roles may necessitate advanced data analysis abilities and knowledge of data analysis software.
Commercial Awareness
Commercial awareness assists one in persuading investors and other stakeholders of the viability of a project. The capacity to effectively communicate with persons who lack a technical background, such as investors whose primary focus is the profitability of a business venture will lead to better career opportunities for engineers.
Also Read | Career Options In Science: Know How To Get There
What Will The Future Need?
The future of engineering will see a high demand across industry and government sectors in context to career opportunities for engineers proficient in a range of emerging fields including renewable energy engineering and management, automation, smart agriculture and smart materials. Engineers will play a vital role in developing and implementing creative and effective technical solutions and initiatives that are critical to the economy and tackling the global challenges we face. From effective and ethical harnessing of automated systems and artificial intelligence to combatting the harmful effects of climate change, and ensuring our infrastructure lasts for the next 100 years – future of engineering will be at the heart of helping shape human progress into the next century.
References
Deakin University School of Engineering. (2021, October). Celebrating 30 years of engineering excellence.
Institute of Engineers Australia. (2019). Australia's Engineering Capability: How the last ten years will influence the future.
Prof. Kanagaratnam Baskaran, Faculty of Science, Engineering & Built Environment, Deakin University, Australia, Baskaran is an accomplished strategic leader with significant knowledge and experience in strategic planning, development and delivery of international education, research partnerships and cross-cultural communication.