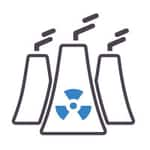 Thermal Engineering
Degrees offered: B.E /B.Tech, B.Tech M.Tech, Diploma, Dual Degree, M.E /M.Tech., Ph.D
Q&A : 87 Question
What is Thermal Engineering
What is Thermal Engineering?
The study of Thermal Engineering focuses on energy transformation. While studying Thermal Engineering, students learn about heating and cooling processes in equipment or the enclosed environment; and dealing with thermodynamics and conversion of heat into various energies including mechanical, chemical, and electrical energy.
Mankind is facing formidable challenges in meeting the energy needs of the growing population, replacing fossil fuels with renewable energy sources, and reducing carbon dioxide emissions, in this 21st century. It is highly notable for thermal scientists and engineers working on long term sustainable energy, environment and other global issues making the field of thermal engineering an inevitable and upcoming study.
Perhaps, Thermal Engineering is a specialized discipline of Mechanical engineering and Chemical engineering. Thermal engineering is not only based on thermodynamics but also on heat transfer, mass transfer and fluid mechanics. This branch of engineering is vital for designing and building almost every type of machinery. This course is offered to students at the Undergraduate and Postgraduate level.
Eligibility Criteria (UG & PG) of Thermal Engineering
Eligibility Criteria for Thermal Engineering Course
The eligibility criteria must be fulfilled by every candidate appearing for the entrance exam and wishes to pursue a thermal engineering course, be it at graduation level or postgraduate level. The admissibility to the Thermal Engineering course is similar to the standard mentioned for any other engineering course.
Thermal Engineering Eligibility Criteria for Undergraduates
Candidates must have completed their class 12th education in science stream and must have studied Physics, Chemistry, and Mathematics, from a recognized board – ISC, CBSE, SSC, State Board.
English as a compulsory language must be studied by the aspirants.
The candidates must have secured a minimum or more than 60%-75% aggregate marks at the 10+2 level.
SC/ST candidates are eligible for 5% relaxation in the aggregate and qualifying marks.
The age of the aspirants must be a minimum of 17 years or above.
Marks of JEE Advanced or any other equivalent entrance examination are required to be submitted during the admission. Furthermore, every college/ university releases a cut off list for the admission procedure based on which student gets an opportunity to take admission or not.
Thermal Engineering Eligibility Criteria for Postgraduates:
Candidate must have passed the B.E/ B.Tech or equivalent examination in Mechanical engineering/ Automobile engineering/ Production engineering/ Mechatronics/ Aeronautical engineering stream from a recognized college or university in India with at least 55% marks. Relaxations are available for candidates from reserved categories.

Candidates belonging to the reserved category must produce supporting documents like reservation certificates as per guidelines of the Government of India to claim his/ her right.

There will be a cut off mark which the candidate must score to qualify the particular entrance test and get admitted, thereafter.
Always ensure to check whether or not any additional criteria, like work experience, is mentioned, by the colleges you are applying to, other than the basic requirements.
THERMAL ENGINEERING ENTRANCE EXAMS
Exams to be taken at graduation and post-graduation level to pursue thermal engineering are as follows:
Another common entrance examination for Thermal Engineering on all India basis for admission to undergraduate engineering programs at the National Institutes of Technology (NITs), Regional Engineering Colleges and other deemed universities is JEE MAIN. It is conducted by NTA (National Testing Agency) and around 7 lakh students appear for this exam per year.

Joint Entrance Exam Advanced (JEE ADVANCED)
The most important step towards the esteemed IITs (Indian Institute of Technology) to pursue a Bachelor of Technology in Thermal Engineering is to clear this undergraduate entrance exam. It is conducted for 3 lakh students every year. Candidates who have passed class 12 (Science stream) with a minimum of 75% aggregate and have qualify JEE Main are considered eligible to take JEE Advanced.

BIRLA INSTITUTE OF TECHNOLOGY AND SCIENCE ADMISSION TEST (BITSAT)
Students interested in securing admission at any of the three campuses of BITS, Pilani for the BE course must appear for the BITSAT, which is an online entrance examination.
Every year around 2 lakh students appear for this test, generally in May. Where an individual only gets two attempts to qualify for this exam.

Graduate Aptitude Test In Engineering (GATE)
It is a national online examination conducted jointly by the Indian Institute of Science (IISc) and IITs for seeking admission to Postgraduate programs (Masters and Doctor) and other government scholarships subjecting to the criteria of admitting institute.
Scope of Thermal Engineering in India and Abroad
Scope of Thermal Engineering in India and Abroad
There are plenty of career opportunities for thermal engineering students, be it in public or private industries, both in national and international markets. It is one of the most challenging domains, as their work differs from industry to industry and by function; and it is also lucrative in the vast field of engineering.


thermal engineering graduates are needed to maintain centres of electric motors, pumps and oil engines and other manufacturing equipment. With the broadening of scope and advancement in technology, the prospects of a thermal engineer are only extending in all peripheries.


Job prospects of a thermal engineering student are limitless in many industries like - petroleum industry, power plants, defence, transport and the automobile sector, railways, aeronautical sector, as plant chemist, piping designer, trainee planner, maintenance engineer, field service engineer and independent consultants.


Thermal engineering gives a widespread application in the area of spacecraft, submarines too for propulsion and thermal control. Its principles are applied in the electrical power industry and HVAC – heating, ventilation and air conditioning industry.


Qualified professionals can work as teachers/lecturers with various colleges and universities. Alternatively, students can also pursue a career as a researcher or a scholar as well.


With growth, major companies are making enormous investments in the thermal energy sector, like the Chennai based BGR energy system in August 2020, which assures that a career in thermal engineering is not only challenging but also profitable in the coming years.
Course Fees Thermal Engineering
Minimum Fees
Maximum Fees
Private
Government
Private
Government
UG

4.44 Lakhs

B.E /B.Tech in Thermal Engineering at RIMT University, Gobindgarh

1.88 Lakhs

B.Tech M.Tech in Thermal Engineering at JNTUH College of Engineering, Hyderabad

14.31 Lakhs

B.E /B.Tech in Thermal Engineering at School of Engineering, University of Petroleum and Energy Studies, Dehradun

12.21 Lakhs

B.Tech M.Tech in Thermal Engineering at Indian Institute of Technology Roorkee

PG

26.00 K

M.E /M.Tech. in Thermal Engineering at Jamia Hamdard, New Delhi

15.62 K

M.E /M.Tech. in Thermal Engineering at Government College of Technology, Coimbatore

10.28 Lakhs

M.E /M.Tech. in Thermal Engineering at BITS Pilani- Hyderabad Campus, Hyderabad

9.00 Lakhs

M.E /M.Tech. in Thermal Engineering at Indian Institute of Technology Delhi

DOCTORAL

15.98 Lakhs

Ph.D in Thermal Engineering at Sri Satya Sai University of Technology and Medical Sciences, Sehore

3.84 Lakhs

Ph.D in Thermal Engineering at Gautam Buddha University, Greater Noida

15.98 Lakhs

Ph.D in Thermal Engineering at Sri Satya Sai University of Technology and Medical Sciences, Sehore

3.84 Lakhs

Ph.D in Thermal Engineering at Gautam Buddha University, Greater Noida

DIPLOMA

---

Data not available

80.00 K

Diploma in Thermal Engineering at National Power Training Institute, New Delhi

---

Data not available

2.30 Lakhs

Diploma in Thermal Engineering at National Power Training Institute, New Delhi
Course Subjects
Subjects Covered Under Thermal Engineering Course
Thermal Engineering in India is studied as a part Mechanical Engineering curriculum at graduation level. Its papers comprised of:
Fluid mechanics
Machine drawing
Metrology and Quality Assurance
Industrial Training
Production Technology
Cryogenics
Renewable Energy Resources
The syllabus for the course- MTech in Thermal engineering is a course that is completed over 8 semesters in which students must qualify for some compulsory subjects and some elective subjects. Some of the subjects that the students are expected to study during their higher education in thermal engineering are: -
Fluid mechanic
Conduction and radiation heat transfer
Thermodynamics
Experimental methods in thermal engineering
Connective heat and mass transfer
CFD Lab
Design project
Cryogenic Engineering
Air conditioning systems
Essentials of turbulence
Nuclear safety and reliability
Nuclear reactor thermal hydraulics
Fuels and combustion
Bio fluids mechanics
Geophysical Fluid Dynamics
Careers in Thermal Engineering
Careers in Thermal Engineering
Until 21st-century growth in thermal power plants depended on internal combustion engines and equipment. But lately, the world has its eyes set on being greener given the increase in pollution at every corner. So, burning fossils will only reduce where the growth of thermal engineering graduates is only meager. But when it comes to technology, presently we are just so highly hooked on it, that a future without it seems impossible. Therefore, thermal engineering has new fields to grow into; in this techno-savvy life are:
1. Electronic systems cooling.
2. Cooling for batteries used in electric vehicles.
3. Propulsion systems for space applications and missiles.
4. Hydrogen fueled power plants, including fuel cells.
5. Large scale energy storage applications.
6. Air purification techniques.
Upcoming trends
Soon, new technology such as Artificial Intelligence (AI), the Internet of Things (IoT), 5G from future facilities will ask for more efficient new age thermal software designs. Recently in a round table conference of thermal designers, thermal engineering graduates and professionals gathered from various organizations like Facebook, HP Enterprise, CommScope, Six Sigma to point out thermal design requirements:
Thermal Engineering Upcoming Trends and Topics
The necessity for hybrid cooling to subsist with the new technology-friendly environment.

Thermal cooling solutions for 5G base stations and new Artificial Intelligence hardware

Instruments to monitor and simulate these new technologies and environments perfectly

Remote monitoring of cooling systems in computing devices and technologies

It was concluded that with the coming of more complex technologies, power densities would increase and more intricate cooling systems will be needed to be developed to keep the technology operating smoothly. And so, the challenges keep going up as we keep witnessing a more advanced world.
Job Profiles and Top Recruiters
THERMAL ENGINEERING JOB PROFILES
A thermal engineering professional is a key person in any engineering field. Thermal Engineers work in various industries such as Thermal power plants, Captive power plants, Automobile sector, Production sector, Petroleum, Aircraft, Transport, Oil and Gas industries at different posts. Some of them are:
Job Profile

Job Details

Plant Chemist




Maintaining, recording and analyzing the boiler temperatures and quality assurance of coal and other resources at a power plant.

Maintenance engineer

Maintaining all mechanical and electronic tools and equipment to avoid delay at the time of need. Also making sure all tools work smoothly.

Operations engineer

An Operations Engineer's responsibility at a power plant is to make sure all functions run efficiently without a glitch. And if there is an emergency, he/ she will take the call and handle the situation.

Safety Engineer

They design future safety plans, and health hazard controls programs so that all can avoid accidents in the power plant. Their job is to do regular checks.

Plant Service Engineer

A-Plant Service Engineer's job is to plan and execute all engineering projects, manufacture the layout, be involved in the selection of equipment, interact with contractors

Design Manager

Leading the team of the drawing and design department.

Performing mechanical design of heat exchangers.

Providing technical support to the production/quality team wherever needed

Project Engineer

As a thermal engineer, you maintain, create, or repair mechanical systems that involve a heat transfer process into other forms of energy

Design Engineer

As a Thermal design engineer, one designs the process equipment like heat exchangers as per norms stated by the country and is responsible for reviewing mechanical designs of engines.
Other Thermal Engineering jobs are
Chief Design Engineer

Lead Engineer

Professor

THERMAL ENGINEERING TOP RECRUITERS
Listed below are some of the top companies in India that hire Thermal Engineering graduates:
Qualcomm India Pvt. Ltd.
Larsen & Toubro
Goldman Sachs
Airbus Group India Pvt. Ltd.
Automobile - General Electric, Mercedes Benz, Applied Materials, Bajaj Auto, Atkins, Nissan, Boeing and Rolls Royce.
Heat exchanger companies like Alfa Laval, precision industries
Tata Consulting Engineers Limited
Mahindra & Mahindra Ltd.
Hyundai Motors Ltd.
Hindustan Motors
TATA Motors Ltd.
Ashok Leyland
Adani power plant
Hydroelectric plants
Average Salary
Average Salary Offered to Thermal Engineering Graduates
The average salary of thermal engineering students is different based on qualification, experience, and job profile. At entry-level, thermal engineers can expect a salary of around – Rs. 12,000 to Rs. 15,000 per month. Those who have work experience of over a year or two might be offered between Rs. 2- 10 lakh per annum.
| | |
| --- | --- |
| Job Profile | Average Salaries |
| Plant Chemist | Rs. 2 to 6 lakhs p.a. (Approx.) |
| Maintenance engineer | Rs. 4 to 7 lakhs p.a. (Approx.) |
| Operations engineer | Rs. 4 to 11 lakhs p.a. (Approx.) |
| Safety Engineer | Rs. 4 to 8 Lakhs p.a. (Approx.) |
| Plant Service Engineer | Rs. 3 to 6 lakhs p.a. (Approx.) |
| Design Manager | Rs. 12 to 15 lakhs p.a. (Approx.) |
| Project Engineer | Rs. 9 to 15 lakhs p.a. (Approx.) |
Required Skillset for Thermal Engineering
Required Skillsets for Thermal Engineering Course
Knowledge is the theoretical understanding of a subject. It's what one learns through education or work experience at college and school. But in the workplace, an employee needs two sets of added skills: technical skills and soft skills. Knowing how to accomplish specific tasks are called technical skills.
Technical skills required to be a thermal engineering graduate are:
Strong understanding of thermal engineering concepts and principles
In-depth knowledge of thermal engineering and thermal concepts and can invariably be put in the application.
Can form, write and execute thermal test plans
Is capable of managing projects and completing it on stipulated time by taking responsibility for all team members to function smoothly.
Have hands-on experience on computer-aided design (CAD) software and tools like Six Sigma to work efficiently on thermal projects.

Employers want employees who can seamlessly integrate with their workplace, which requires a set of soft skills, which play an important role in ensuring job security for an individual.
Good interpersonal and communication - Clearly explain design ideas and comfortable writing technical reports

Manage and monitor each stage of a project

Problem-solving and analytical skills
Ability to work independently in a fast-paced environment
Creativity- Creating new concepts and products demands a lot of creativity that allows the performance of the best work for projects within challenging timeframes.
Teamwork- Engineers must have excellent teamwork skills to be able to lead groups and other team members for resolving various problems.
Course Curriculum for Thermal Engineering
Course Curriculum of Thermal Engineering
The course curriculum of thermal engineering at graduate level includes eight semesters (4 years), and papers taught in the first two semesters are common for all engineering programs and from the third-semester student can choose his/ her specialization.
Thermal engineering course helps prepare graduates with the sound fundamental knowledge and futuristic research in the field of thermal engineering. It makes them capable of effectively analyzing and solving the problems associated in this field. It also benefits the graduates with abilities to be successful in industry or academia or research laboratories and motivate them to pursue higher studies in interrelated areas. It prepares graduates with leadership qualities, effective communication skills, professional and ethical values.
At the end of the program:
Thermal engineers can perform effective analysis of various engineering problems and solve them using the latest engineering tools and programs.
Students will examine the problems and create a solution by applying engineering knowledge with a multidisciplinary approach in the area of thermal engineering, manufacturing systems and product design.
To work effectively with various teams in order to resolve complicated issues with help of latest skills and knowledge.
Popular Thermal Engineering Entrance Exams in India
Popular Thermal Engineering Colleges in India VIEW ALL
Frequently Asked Questions (FAQs)
Question: What is the scope of studying thermal engineering?
Answer :
As the world seeks for cleaner and greener sources of energy; geothermal, solar, hydrothermal/hydroelectric and nuclear are going to be in use more and more making the future of the graduates of this course future-ready as we need to generate more and more energy to sustain the lifestyles of humankind.
Along with the constant reduction of the size of consumer items to make them lightweight which reduces the amount of space for thermals leading to greater and more efficient thermals to dissipate the heat and maintain the proper temperature for a piece of equipment to function as intended.
Question: Why is thermal engineering important?
Answer :
As the world's population increases every year and the amount of fossil fuel present on Earth is depleting, combined with the effect of using them on the environment has led us to be more careful in dealing with the methods we employ to generate electricity. Making Thermal Engineers extremely important in today's date, keeping that goal in mind.
Question: What are the top colleges to pursue thermal engineering in India?
Answer :
Top colleges offering thermal engineering are as follows:
National Institute of Technology, Rourkela
National Institute of Technology, Raipur
Indian Institute of Technology, Rourke
Indian Institute of Technology, Delhi
BITS Pilani
Question: What is the need to study thermal engineering?
Answer :
Thermal engineering has become a very sought-after discipline engineers are taking nowadays. The application of thermodynamics is everywhere starting from Air conditioners in our home, office and cars to boilers in power plants, submarines and aircraft.
Even our computers, laptops and mobile phones have the cooling chip as they form a sense of heat energy which must be regulated.
So, the need for monitoring, regulating the heat is highly required by thermal engineers.
Question: What are the opportunities for mechanical engineers in thermal engineering?
Answer :
There are a lot of chances for a productive and efficient work-life in thermal engineering. Fluid Mechanics, heat transfer, cooling methods and principles are applied in every technology used by us. And as technologically we will only grow, so the opportunity in this course only gets better. This is a discipline which finds many applications in our daily life.
Questions related to Thermal Engineering
Showing 75 out of 75 Questions
Interested in Thermal Engineering? Find information around eligibility, career scope, jobs , colleges and exams and much more for free.