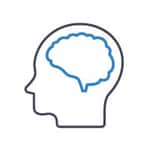 Philosophy
Degrees offered: B.A., B.A.(Hons), B.P.T., B.Sc., B.Sc.(Hons), BS, D.Litt
Q&A : 195 Question
What is Philosophy
Philosophy is a discipline that tries to question and analyse the various aspects of life. It uses logical reasoning and critical thinking to understand the world and our experiences in it. The whole field revolves around exploring and discovering our existence and its various reasons. It encourages questions and opens the mind to various possibilities. The word "Philosophy " is derived from Greek and means "the Love for Wisdom". As the meaning suggests, the study is dedicated to imbibing knowledge. It questions existence, society's definition of values and in-depth questions about the functioning and reasoning of our mind.


Those who like exploring and discovering new aspects of life would enjoy learning philosophy. Philosophy helps people develop critical eyes. Learning philosophy helps you write and read well. The whole concept of logic is given a whole new meaning. It helps you catch poor reasoning, and helps you avoid writing and speaking with logic. Philosophy with another discipline, would help you enhance your knowledge. There are various courses available in Philosophy. You could start with your undergraduate studies, move on to postgraduate and later on even earn a doctorate in the subject. This is a dynamic field and offers new concepts and lessons every day. More than text-book learning, it encourages you to learn from observation and analysis along with personal experiences.
Eligibility Criteria (UG & PG) of Philosophy
Eligibility Criteria for UG
There is basic criteria that is specified by various colleges. They are as listed below:
The students should have completed 10th and 12th from a recognised board and institute.
The student should have obtained a minimum of 45% at the 10+2 level.
Some colleges depend on the entrance exams for admissions. Those who score well in these exams will be provided admissions.

Eligibility Criteria for PG
Here is the criteria students should keep in their minds before applying for the postgraduate programme:
The students should have completed 10th and 12th from a recognised board and institute.
The student should have obtained a minimum of 45% at the 10+2 level.
The student should have a basic degree in any field, with a minimum of 55%.
The colleges also conduct entrance exams during admissions. The students must score well in these exams in order to obtain admission.

Before applying for the courses, the students must ensure that they keep a note of all the requirements specified by the respective colleges. They are advised to follow the instructions mentioned on the college website for the same.
Entrance Exams

The colleges that offer philosophy usually conduct entrance examinations to determine the qualification of the student for the course. They use entrance exams to assess the student's knowledge of the subject and their interest for the same. Here are few examinations that are usually conducted by colleges for a course in Philosophy.
GATA- Goenka Aptitude Test for Admission is conducted during the admission process for the Philosophy courses. It tests the student's logical reasoning, mathematical skills and English.
BHU PET- The entrance examination is conducted by the Banaras Hindu University. This exam is conducted for various courses, including the course in philosophy.
PUEE- Patna University entrance examination is conducted by Patna University. It allows candidates into various undergraduate and postgraduate programmes.
JNU Entrance Exam- This exam is conducted by Jawaharlal Nehru University. The exam is conducted for admission to the Philosophy programme.
DUET - This exam is conducted by Delhi University. It offers admission to students into various undergraduate and postgraduate courses.
MUEE- Mewar University conducts this exam. After passing the exam, students are provided admission in the college

These are the entrance exams that are conducted by various colleges. The entrance exams differ from each college.
Scope of Philosophy in India and Abroad
Philosophy is a subject that interests a large crowd, but there aren't many that take up a career in philosophy. It is observed that a lot of people enjoy having philosophical discussions and conversations, yet when it comes to choosing a career; philosophy is usually out of the question.


In India, there aren't many that take up Philosophy as a profession. They usually take up philosophy with another discipline. They are usually recruited by companies into HR departments and professions that include interaction with customers. Social workers are usually people who have studied philosophy. Even those in the marketing and advertising fields employ philosophy graduates.


Outside India philosophy is given importance only in certain countries. Those who study arts and social sciences will benefit a lot if they study philosophy along with their subjects. The scope for philosophy is relatively less when compared to other fields and subjects. That doesn't imply that choosing this field would put you in a mess. As long as you're passionate about the subject, and you're willing to apply the knowledge gained from this subject, you will be able to perform well.
Course Fees Philosophy
Minimum Fees
Maximum Fees
Private
Government
Private
Government
UG

1.69 K

B.A.(Hons) in Philosophy at RBS College, Teyai

---

Data not available

27.81 Lakhs

B.A.(Hons) in Philosophy at Ashoka University, Sonepat

1.49 Lakhs

BA Hons MA in Philosophy at Shri Mata Vaishno Devi University, Katra

PG

1.91 K

M.A. in Philosophy at Ramakrishna Mission Vivekananda College, Chennai

---

Data not available

2.13 Lakhs

M.A. in Philosophy at GD Goenka University, Gurgaon

66.15 K

M.A. in Philosophy at Shri Mata Vaishno Devi University, Katra

DOCTORAL

58.84 K

Ph.D in Philosophy at DTSS College of Commerce and PD Turakhia Junior College of Commerce and Science, Mumbai

---

Data not available

14.89 Lakhs

Ph.D in Philosophy at Arunachal University of Studies, Namsai

2.21 Lakhs

Ph.D in Philosophy at Prof Rajendra Singh University, Prayagraj

DIPLOMA

---

Data not available

5.37 K

Diploma in Philosophy at Savitribai Phule Pune University, Pune

---

Data not available

5.37 K

Diploma in Philosophy at Savitribai Phule Pune University, Pune
Course Subjects
These are the subjects offered to philosophy students:
Indian Philosophy
Western Philosophy
Philosophy in Buddhism
Greek Philosophy
Theory of Truths
Philosophy in History
Formal Logic
Reasoning
Theory of Self
Ethics
Philosophy of Language
Meaning of life
Questioning existence
Imagination
History of Philosophy
The Feminist thought
Philosophy in Films
Symbolisation
Aristotle's metaphysics
Gandhiansim and Gandhi
Philosophy in Human Rights
Socialism
Liberalism and Philosophy
Analytical Philosophy
Environmental Ethics
Continental Philosophy
Theory of Consciousness
Knowledge and Scepticism

These are some of the topics that will be covered during the course.
Careers in Philosophy
You could work in any field with a philosophy degree. Colleges and universities might recruit you as a professor. You could even work as a counsellor. You could author books and also publish articles and papers. Research is also a good option. Marketing and advertising agencies also recruit philosophers. You could even be part of the Human resource departments.
Upcoming trends
Philosophy is now being accepted by a lot of people. The new generation seems to have an interest in this field. A lot of concepts and theories that were previously pushed aside have been brought out to light. We see a lot of contradictions taking place regarding life and our existence. New theories have been emerging regularly. Philosophy is now being seen as a discipline with reason and logic, unlike before. A lot of people spend time in philosophical thought, trying to reason various practices and activities. This shows that philosophy has a new beginning. A field that had utmost importance in the history of the ancient world and one that lost its importance over the years is slowly beginning to find its crowd.
Job Profiles and Top Recruiters
Job Profiles
| | | |
| --- | --- | --- |
| S.No | Job Profile | Description |
| 1 | Professor | The teaching profession is widely chosen. A lot of philosophy students go on to become teachers. |
| 2 | | Counsellors usually work in schools and colleges. They provide support to children. They use their philosophical knowledge to help students and staff. |
| 3 | Researcher | Research is the main aspect of Philosophy. Those in research dedicate their entire team in discovering new meanings. They are extremely crucial to the Philosophical family. |
| 4 | | If you have studied philosophy, you can begin to write. You could publish articles and books. A lot of people find philosophical self-help books very interesting and beneficial. |
| 5 | Interviewer | Interviewers usually work for companies and sit through the process of recruiting. They assist the Human Resources department in selecting employees after careful and critical interaction. |
These are some of the options available to philosophy students.
Top Recruiters
Here are some of the companies that hire those involved in the philosophical fields:
St. Stephen's College
Madras Christian College
Christ University
Mphasis
Eureka Forbes
NIAS
AJ Solutions
Siemens
HP
Dell
Subex

These are the few recruiters in the field.
Average Salary
| | | |
| --- | --- | --- |
| S.No | Job Profile | Average Annual Salary |
| 1 | Professor | Rs. 3,00,000 p.a. (approx.) |
| 2 | Counsellor | Rs. 3,00,000 p.a. (approx.) |
| 3 | Researcher | Rs. 6,00,000 p.a. (approx.) |
| 4 | Author | Rs. 4,00,000 p.a. (approx.) |
| 5 | Interviewer | Rs. 4,00,000 p.a. (approx.) |

These figures are just approximate values.
Required Skillset for Philosophy
These are certain skills that one must develop if they wish to work in this field:
Analytical skills- Analytical skills are very important in this field. One must be able to analyse the situations and the information provided to them. They cannot directly jump to conclusions, but must instead analyse everything and then make their case.


Problem-solving skills- Problem-solving skill requires you to come up with solutions quickly that can resolve issues. It does not refer to superficial solutions. Those studying philosophy must train their mind to think on their feet.


Reading and Research- Philosophy revolves around, reading a lot of materials. You can't stick to certain books. You must be interested in reading, and you must be able to process and understand the information that you read.


The quench to learn more- You should never limit your learning process. You should be someone who wants to learn more and explore more. The more you try, the more knowledge you will acquire.


Reasoning- Philosophy is a field that encourages its aspirants to reason well and with logic. It pushes people to reason out why certain things are done a certain way. Only when you are able to reason well, will you be able to understand the true reason for a lot of concepts and phenomena.


Critical thinking- The most crucial of all skills is the ability to think critically. When you are challenged with a piece of information, the only way you can bring out a rational decision is by thinking critically. Philosophy usually deals with topics that are not challenged or spoken about in conventional conversations. If you need to bring out the right reasoning of issues, you must think critically.


Communication skills- When you learn and discover new concepts and thinking, you should also be able to explain it to others. You should be able to debate well and explain concepts to people well.

These are just a few skills. A lot of these skills will help students master this field. Students will also gain expertise in the above-mentioned skills while they complete the course and practise the field.
Course Curriculum for Philosophy
The undergraduate programme in this field is for a duration of three years. After completion of the course, students are awarded a B.A in Philosophy degree. The postgraduate course for the same extends for two years. During the course, the students are trained to think critically and reason logically. They are made to deal with a lot of situations and information. The students, at the end of the course, will begin to have gained expertise in the field. Students are also given training in improving their communication and argumentative skills. During the final semesters, the students are made to write research papers by themselves.
Popular Philosophy Entrance Exams in India
Popular Philosophy Colleges in India VIEW ALL
Frequently Asked Questions (FAQs)
Question: What subjects are included in the entrance exams?
Answer :
The examination tests the students in various aspects and topics. Metaphysics, logical reasoning, mathematics, quantitative analysis, qualitative analysis and English are the topics that are usually asked.
Question: What are the top colleges for Philosophy?
Answer :
Here are the top colleges for philosophy:
Jawaharlal Nehru University
Banaras Hindu University
Delhi University
Christ University
Hindu College
Loyola College
Lady Shri Ram college
Question: Is Philosophy a tough programme?
Answer :
It is not a tough course, provided you're interested in it. As long as the subject intrigues you and interests you, you will enjoy the subject. Those who have the habit of reading and writing will find it easy.
Question: What are my career options once I take up Philosophy?
Answer :
You could specialise in research and publish research papers. The most recent trend is to become an author and write books. Philosophical books have gathered a wide reading audience. This also generates a lot of many, provided your book sells. The next option would be to teach. Teaching is a widely preferred option. Marketing agencies, sales analysts also employ philosophers.
Question: Can I pursue Philosophy if I have a background in science?
Answer :
You don't require any specific background for this field. You only need to have the ability to think critically and analytically and reason well. No specific background is required. Even while pursuing your postgraduate studies; it is not compulsory for you to have a background in philosophy. Any basic degree will do.
Questions related to Philosophy
Showing 164 out of 164 Questions
Interested in Philosophy? Find information around eligibility, career scope, jobs , colleges and exams and much more for free.