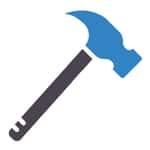 Mining Engineering
Degrees offered: B.E /B.Tech, B.Sc.(Hons), B.Tech M.Tech, BS, Diploma, Dual Degree, M.E /M.Tech.
Q&A : 639 Question
What is Mining Engineering
Mining Engineering is a discipline of engineering that is concerned with the technology, science, and application of minerals processed and extracted from a natural environment. Mining Engineering courses in India focus on the extraction of valuable ores. It entails a whole sequence of steps involved in mining operations- discovery, exploration, feasibility, production, processing, development, marketing and finally, restoration and rehabilitation of the land from where extraction was done.


Mining Engineering professionals locate the natural reserves of petroleum, minerals and other natural resources that are of some known use. They are then responsible for laying out the plans, inclines, device shafts or quarries- whichever is required-for the safe extraction of resources from under the surface of the earth. While planning and implementing these plans for resource extraction, Mining Engineers are also expected to keep in mind the safety, welfare and health of the workers.
Eligibility Criteria (UG & PG) of Mining Engineering
Students who aspire to pursue a Bachelor degree in Mining Engineering must fulfil certain eligibility criteria, in addition to clearing the relevant entrance exams.


Some of these criteria are:
Candidates must have cleared their 10+2 with Physics, Mathematics, and Chemistry as their core subjects
Candidates must have scored at least 50-60% marks
Candidates who haven't received their Higher Secondary results, but will receive them in time to produce the necessary documents for admission, can also apply for these courses.

Aspirants who wish to pursue a Master degree in Mining Engineering must also fulfil the eligibility criteria as specified by the university. Some of the common criteria often stipulated by the university include:
Candidates should have received a B.E. or B.Tech in Mining Engineering from a reputed institute or university,
Candidates must have scored at least 50% during their graduation.
Entrance Exams for Studying Mining Engineering
At the undergraduate level, students can pursue the study of Mining Engineering either through a Bachelor of Engineering (B.E.) or a Bachelor of Technology (BTech). Admissions to both these courses are conducted via entrance examinations. Some of the top entrance examinations conducted for these courses include:
I.Joint Entrance Examination (JEE): The Joint Entrance Examination is conducted by the IITs and NITs as a highly competitive, national-level engineering entrance exam. Candidates who wish to pursue undergraduate engineering courses from institutes that accept JEE scores must sit for and acquire a good rank in this exam. The JEE is conducted in two steps- JEE Main and JEE Advanced. The former is open to all interested candidates who clear the basic eligibility criteria for the exam, whereas the latter can only be taken by those who have achieved the cutoff score of JEE Main.
II. West Bengal Joint Entrance Examination (WBJEE): A state-specific engineering entrance exam, the WBJEE is conducted for aspirants who wish to pursue undergraduate engineering courses from colleges in the state of West Bengal.
III. Maharashtra Common Entrance Test (MHT CET): This is another state-specific entrance exam, conducted as a prerequisite for admissions to engineering colleges in the state of Maharashtra. Conducted once a year by the Government of Maharashtra, the online examination grants admission to the eligible students into the various undergraduate engineering courses.


Candidates who wish to pursue Mining Engineering at the postgraduate level can apply for Master of Technology (M.Tech) in the discipline. While some colleges conduct their entrance exams, many accept scores from some of the top entrance exams such as:
I. Graduate Aptitude Test in Engineering (GATE): The most competitive postgraduate engineering entrance exam in the country, GATE is conducted for candidates who have completed their graduation in a science or engineering discipline and aspire to pursue a Master's degree. Some of the top engineering colleges accept GATE scores for admissions.
II. Tamil Nadu Common Entrance Test (TANCET): This is a postgraduate level entrance examination conducted by the Anna University in Chennai on behalf of the Tamil Nadu government. Students who want to pursue an M.Tech from any university in Tamil Nadu can gain admission with TANCET scores.
Scope of Mining Engineering in India and Abroad
In addition to employing a large section of the population, the mining industry also has a significant impact on the nation's GDP. In particular, India is the largest producer of mica; it also abundantly produces alumina, bauxite, chromite, and iron ore.


Mining Engineering is, therefore, a high-demand career option providing the best career growth opportunities. Upon completion of their studies in this field, candidates can expect to receive job opportunities in different departments of the mining industry. These can include engineering, sales, management, and operations. Employers like the Mining Department of Union & State Government and Mines and Minerals Development Corporation constantly require experienced candidates with Mining Engineering degrees.


The career opportunities, however, are not limited to the mining industry alone- during their course of study, students are introduced to a wide variety of subjects, making them capable of working in allied fields as well. Aspirants can also explore opportunities working as consulting engineers, rock engineers, mining managers, and mine designers. They may also be required to work with geologists in investigating, exploring, and assessing new ore deposits.


Many private sectors, central and state organisations are dependent on the services of these engineers. Candidates, therefore, can enjoy enormous scope not only in India but abroad in different countries which have different mineral stores and export businesses.
Popular Online Engineering Courses and Certifications
Course Fees Mining Engineering
Minimum Fees
Maximum Fees
Private
Government
Private
Government
UG

1.40 Lakhs

B.E /B.Tech in Mining Engineering at Hasvita Institute of Engineering and Technology, Hyderabad

23.52 K

B.E /B.Tech in Mining Engineering at Visvesvaraya Technological University, Belagavi

14.31 Lakhs

B.E /B.Tech in Mining Engineering at School of Engineering, University of Petroleum and Energy Studies, Dehradun

11.32 Lakhs

B.E /B.Tech in Mining Engineering at Indian Institute of Technology Indian School of Mines Dhanbad

PG

1.20 Lakhs

M.E /M.Tech. in Mining Engineering at AKS University, Satna

38.00 K

M.E /M.Tech. in Mining Engineering at Maharana Pratap University of Agriculture and Technology, Udaipur

12.95 Lakhs

B.E /B.Tech in Mining Engineering at University of Petroleum and Energy Studies, Dehradun

2.10 Lakhs

M.E /M.Tech. in Mining Engineering at National Institute of Technology Karnataka Surathkal

DOCTORAL

45.00 K

Diploma in Mining Engineering at Sana Engineering College, Kodad

56.00 K

Ph.D in Mining Engineering at Maharana Pratap University of Agriculture and Technology, Udaipur

15.98 Lakhs

Ph.D in Mining Engineering at Sri Satya Sai University of Technology and Medical Sciences, Sehore

56.00 K

Ph.D in Mining Engineering at Maharana Pratap University of Agriculture and Technology, Udaipur

DIPLOMA

7.88 K

Diploma in Mining Engineering at Gumla Polytechnic, Gumla

12.81 K

Diploma in Mining Engineering at School of Mines KGF, Kolar

2.55 Lakhs

Diploma in Mining Engineering at Kalinga University, Raipur

2.15 Lakhs

Diploma in Mining Engineering at Faculty of Engineering and Technology, Annamalai University, Annamalai Nagar
Course Subjects
Some of the course subjects covered in Mining Engineering courses include:
Mine Surveying (Practical and Theory)
Drilling & Blasting
Mechanical Engineering (Practical and Theory)
Mineralogy, Petrology, and Stratigraphy
Introduction to Mining
Geology for Mining Engineers (Practical and Theory)
Mining Excursions
Numerical and Statistical Methods
Surface Mining
Rock Mechanics (Theory and Practical)
My Electrical Engineering
Underground Metal Mining
Underground Coal Mining
Advanced Drilling and Blasting (Hons. Paper)
Mine Ventilation (Practical and Theory)
Applied Rock Mechanics and Numerical Modelling (Theory and Practical)
Underground Mine Planning and Mine Economics (Hons. Paper)
Careers in Mining Engineering
Upon the completion of B.Tech or B.E. in Mining Engineering, students can choose either to pursue higher studies in the field, or they can immediately receive employment opportunities. The former option is preferred by those who wish either to pursue research in mining or to go into the teaching profession.


Candidates can pursue an M.Tech in Mining Engineering to elevate their understanding from a basic level to advanced. This gives them a great deal of leverage when they finally begin their careers. On the other hand, those whose interest lies in research can pursue a Master of Philosophy (M.Phil) in Mining Engineering and then receive grants to begin their research work.


The options are plenty, each of them having great scope for career growth. A career in Mining Engineering can be highly rewarding, exciting, and lucrative.
Upcoming trends
The mining industry is currently undergoing a recovery period after suffering from one of its most difficult periods in a long time. A downturn in commodity prices and volatility of the market has led to the conception of a new normal where automation, cost-cutting and operational efficiency are vital.


While the demand for Mining Engineering is only expected to increase in the coming years, a few emerging trends have been identified as potential deciding factors in which mining companies shall prevail shortly. Some of these driving factors include:
Transitioning to a Low-Carbon Economy: Most minerals are expected to witness high demand for achieving the energy transition. While fossil fuels have been improving living standards for centuries, the greenhouse gas emissions that result from them are continuously increasing global warming. To avoid reaching temperatures that will be catastrophic for our environment, countries need to focus on ways to decarbonise their energy systems. The mining sector, as well, will have to focus on reducing its emissions. Therefore, mining companies must power their operations using renewable energy and integrate recycling, along with other low-carbon alternatives to remain prevalent in the future.


Financing of Mining in new ways: With mining companies trying to minimise risk, novel production models and financing models are becoming more common. When high demand from China at the beginning of the 21st century triggered a commodity boom in India, mining companies were forced to react to dropped prices by improving their balance sheets and reducing debt. Alternative solutions in financing were adopted to reduce the burden on the balance sheets of mining companies; and to reduce risks of new capital-intensive projects today, these financing solutions are expected to find growth.


Big Data in the Mining Industry: The mining industry's relations with stakeholders can be aided with data transparency. By processing massive amounts of data, companies can continue to automate their operations and digitalise their records. Governments will push for further transparency in subsidiary structures to tackle tax base erosion.
Job Profiles and Top Recruiters
Mining Engineering Job Profiles
The industry of Mining Engineering has several different job profiles available for Mining Engineers. Some of the popular choices include:
| | |
| --- | --- |
| JOB PROFILE | RESPONSIBILITIES |
| Mining Engineer | A Mining Engineer is responsible for reviewing of the commercial practicality of new proposed ventures in mining, design of probable mining sites and supervision of construction projects |
| Lecturer | A Lecturer is responsible for teaching students, developing course outlines, planning lessons and assignments, meeting the college standards, assessing student's progress related to Mining Engineering and the sub-topics under it |
| Mining Safety Engineer | A Mining Safety Engineer is responsible for ensuring that all safety measures are followed, training the personnel, monitoring and documenting all related activities |
| Operations Manager | An Operations Manager is responsible for overseeing all development activities in the department and providing strategic direction to meet company objectives and goals |
| Design Engineer | A Design Engineer supervises, conducts checks on the calculations and structural design; They maintain schedules and manpower. |
Top Recruiters
Some of the top recruiters of candidates who aspire to work with the mining industry and possess degrees in Mining Engineering include:
Vedanta
Hindustan Zinc Limited
Adhunik
Rio Tinto
Sandvik
Metso
The Indian Bureau of Mines
Adani Mining Private Limited
Essel Mining and Industries Limited
IPCL
Neyvelli Lignite Corporation
Geological Survey of India
Coal India
ONGC
TISCO
TELCO
NALCO
Reliance
HCL
Average Salary
While salaries can vary greatly for each candidate, depending on where they are employed, in what position under which department, and many other factors; some of the average salaries that candidates can expect to earn in some of the common job profiles are:
| | |
| --- | --- |
| JOB PROFILE | AVERAGE ANNUAL SALARY |
| Mining Engineer | Rs. 6 lakhs p.a. (Approx.) |
| Lecturer | Rs. 3-4 lakhs p.a. (Approx.) |
| Mining Safety Engineer | Rs. 6-7 lakhs p.a. (Approx.) |
| Operations Manager | Rs. 8 lakhs p.a. (Approx.) |
| Design Engineer | Rs. 8-9 lakhs p.a. (Approx.) |
Required Skillset for Mining Engineering
The industry of mining is a highly exciting, prospect-rich, dynamic field of work. To pursue a successful career in Mining Engineering, where one is indispensable and enjoys the reputation of a stellar employee, candidates should ensure to inculcate or polish important skills such as:
Communication- The work of mining engineers involves a great deal of communication, both oral and written. Excellent communication skills mean that the candidate should be able to understand written information, actively listen to others and ask relevant questions, speak with clarity for listeners to understand and write clearly to communicate information.
Reasoning and Problem Solving- Candidates should have the ability to recognise a problem's nature, draw conclusions from several pieces of information, estimate the costs and benefits of a proposed action, identify what needs to be changed to achieve goals, make sense of seemingly unorganised information, approach a topic from creative angles to better understand and analyse them, make use of sound reasoning skills to find the solutions to problems, and eliminate distractions to concentrate on the task at hand.
Management Skills- Management skills refer to the skills one possesses in terms of time management, managing oneself in the workplace, management of things, and managing other people with whom one deals regularly. Mining Engineering aspirants must be able to manage their time well, along with the time of others who are waiting on them for certain tasks to be done, obtain the required materials and equipment required for certain tasks and oversee their maintenance and use, and finally, motivate and direct people in accomplishing some work.
Mathematical and Science skills- Engineers receive enough training to harness their mathematical ability and scientific knowledge; these skills are then required for candidates to perform quick calculations, make use of scientific methods in problem-solving, and find the appropriate mathematical formula to solve problems.
Course Curriculum for Mining Engineering
Courses in Mining Engineering, be it at the undergraduate or postgraduate level, have a few common objectives based on which their curriculum is designed. These objectives are typically based on the complete, all-round development of students to prepare them for the challenges and scenarios associated with a career in Mining Engineering. Candidates who complete a course in Mining Engineering can:
Develop a strong foundation in Mathematics, Science, and Engineering concepts,
Develop an understanding of core mining concepts and their applications in the field,
Adapt quickly to unfamiliar work environments, exposure to the latest technology, and new information utilising a logical and analytical mind,
Inculcate human values, discipline, self-learning and leadership skills; along with the basic understanding of environmental challenges, fundamentals, and countering measures related to mining,
Develop an aptitude for research and problem solving to deal with mining field challenges and to pursue postgraduate or doctorate studies.
Students also liked
Popular Mining Engineering Entrance Exams in India
Popular Mining Engineering Colleges in India VIEW ALL
Frequently Asked Questions (FAQs)
Question: Which are top colleges offering BTech Mining Engineering?
Answer :
Apart from the IITs and NITs which are the undisputed best, other colleges which offer the course include Indian Institute of Engineering Science and Technology Shibpur, Visvesvaraya National Institute of Technology, and Jawaharlal Nehru Technological University.
Question: What is the average salary that an entry-level Mining Engineering graduate can earn?
Answer :
At the entry-level, one can expect to earn between Rs. 3 lakhs p.a. (Approx.) to Rs. 7 lakhs p.a. (Approx.).
Question: Which are some of the common sectors of work for Mining Engineering graduates?
Answer :
Common employment sectors include education, coal companies, fertiliser companies, uranium, and oil and gas exploration companies.
Question: Which are some of the core Mining Engineering subjects?
Answer :
my Survey, Mining Geology, Rock Mechanics, Mine Development, Underground Mine Environment, Mineral Processing, and Mining Machinery are some of the core subjects covered both in B.E. and BTech Mining Engineering courses.
Question: What is the average fee required to pursue BTech Mining Engineering?
Answer :
The average fee can vary from Rs. 2 lakhs to Rs. 10 lakhs.
Questions related to Mining Engineering
Showing 620 out of 620 Questions
Courses Similar to Mining Engineering
Interested in Mining Engineering? Find information around eligibility, career scope, jobs , colleges and exams and much more for free.