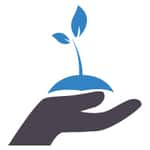 Environmental Engineering
Degrees offered: B.E /B.Tech, B.Sc., B.Tech M.Tech, Diploma, Dual Degree, M.A., M.Arch
Q&A : 254 Question
What is Environmental Engineering
Saving the environment is one of the most crucial mottos of the 21st century, with an increasing imbalance between humans and nature, many initiatives are taken at an academic level. Courses like Environmental Engineering are introduced globally for sustainable development and consumption of resources. The Environmental Engineering course is a branch of engineering that focuses on the issues related to the environment. The course encourages students to find scientific solutions for environmental problems like automobile pollution and finding renewable energy sources.
The course is available in most engineering institutes across India and abroad. The course is multi-disciplinary and combines the knowledge of subjects like soil science, physics, chemistry, engineering, and biology. The Environmental Engineering course focuses on designing policies and regulating the development of technologies for managing contaminated lands and ensuring the safety of people along with environmental elements.
Eligibility Criteria (UG & PG) of Environmental Engineering
As most universities conduct their own entrance test and admission process, the eligibility criteria differ according to the institutes. Some of the standard eligibility criteria for UG and PG are given below -
For Undergraduate Environmental Engineering Courses –
Candidates must hold a passing certificate of a recognised board for 10+2 class in mathematics, physics and chemistry.

A minimum aggregate of 60% marks for general category students and 55% minimum aggregate for SC/ST category students.

Candidates should clear the target decided by universities in JEE or state-level examinations.
For Postgraduate Environmental Engineering Courses
A passing certificate of 10+2 from a reputed board in subjects, physics, chemistry and maths.

Must have a Bachelor's degree in environmental science or related field with a minimum of 60% marks in aggregate.

Candidates are required to have a good score in the GATE test decided by the institute.


Environmental Engineering Entrance exams
Scope of Environmental Engineering in India and Abroad
Environmental Engineering is a diverse field whose sub-branches include biological engineering, radioactive engineering, chemical engineering, and even mechanical engineering. Professionals specialised in any of the mentioned domains have immense scope in the field of Environmental Engineering in India as well as abroad. The job and career prospects are very bright in both governmental and private industries. There are numerous research centres and NGOs where candidates can learn about the future aspects of the fields and the green initiatives taken in today's world.
Students with a Master's degree in the course are given the opportunity to work with government committees on topics like analysing the environmental risks in projects and construction sites. At the same time, candidates with a PhD can teach in some of the finest institutes in the world. Apart from salary packages, these job profiles provide them with experience and knowledge to reach heights in their profession.
With attractive jobs and high salary packages, the employment rate in the field is predicted to rise by 15% in 2022.
Course Fees Environmental Engineering
Minimum Fees
Maximum Fees
Private
Government
Private
Government
UG

64.00 K

B.E /B.Tech in Environmental Engineering at JSS Science and Technology University, Mysuru

8.49 K

B.E /B.Tech in Environmental Engineering at LD College of Engineering, Ahmedabad

14.24 Lakhs

B.E /B.Tech in Environmental Engineering at Amity University, Noida

12.21 Lakhs

Dual Degree in Environmental Engineering at Indian Institute of Technology Roorkee

PG

29.00 K

M.E /M.Tech. in Environmental Engineering at Jamia Hamdard, New Delhi

7.20 K

P.G.D in Environmental Engineering at Dayalbagh Educational Institute, Agra

9.30 Lakhs

Dual Degree in Environmental Engineering at Amity University, Jaipur

9.00 Lakhs

M.E /M.Tech. in Environmental Engineering at Indian Institute of Technology Delhi

DOCTORAL

1.30 Lakhs

Ph.D in Environmental Engineering at Career Point Law College, Kota

45.75 K

Ph.D in Environmental Engineering at College of Technology and Engineering, Maharana Pratap University of Agriculture and Technology, Udaipur

4.20 Lakhs

Ph.D in Environmental Engineering at Marwadi University, Rajkot

1.82 Lakhs

Ph.D in Environmental Engineering at National Institute of Technology Hamirpur

DIPLOMA

60.00 K

Diploma in Environmental Engineering at Singhania University, Jhunjhunu

21.00 K

Diploma in Environmental Engineering at Mahatma Gandhi Labour Institute, Ahmedabad

1.35 Lakhs

Diploma in Environmental Engineering at Mewar University, Chittorgarh

33.67 K

Diploma in Environmental Engineering at Veermata Jijabai Technological Institute, Mumbai
Course Subjects
The undergraduate course in environmental engineering is a 3 years course divided into 6 semesters. It is a diverse course with which students get an insight into conservation and sustainable usage of all environmental elements. The semester wise subject list is given below:
Strength of Materials

Municipal Solid Waste Management

Geotechnical Engineering

Basic Electrical Engineering

Environmental Chemistry

Ecology and Environmental Impact

Environmental Biotechnology

Geo-Environmental Engineering

Surveying Construction
The Post Graduation degree in environmental engineering Course is a 2 years programme segregated into 4 semesters. Some of the major subjects taught in the course are –
Environmental chemistry

Rheology of fluids

Air Pollution Control Engineering

Chemistry of Atmosphere

Water Supply Engineering

Solid Waste Management

Environmental Microbiology
Also Read: Online Environmental Engineering Courses & Certifications
Careers in Environmental Engineering
Environmental Engineering is a very promising field in today's world. Due to its diversity, students have numerous fields to choose from with high paying jobs. Companies look for ambitious professionals who are capable of bringing innovative ideas. The demand for environmental engineers in governmental and non-governmental organisations for public safety, risk evaluations, and multiple other projects is way higher than professionals of other engineering courses. Students can build a stable career within a few years' time, along with a handsome salary and other job incentives. Some of the most common disciplines of the field include Chemical compound disposal, Petroleum product manufacturing, Mineral mining, and Biological understanding of the ecosystem. Candidates can not only have a promising career but also leave a positive impact on the environment through their work.
Students also liked
Upcoming trends
As the world is becoming aware of the poor condition of ecology and with the involvement of international agencies, the requirements of trained professionals have almost doubled in the past decade. The major contributors in the field are national-level NGOs and private firms promoting sustainable resource consumption. Some of the trending outbreaks in the field of environmental engineering includes the following topics –
Accessible potable water

Biofiltration Systems

Petroleum and diesel substitutes by creating Hybrid Vehicles

Green Star Program

UV light germ eradication systems

Scientific forestry

Wind Energy Production
Browse environmental engineering certification courses
View complete list of environmental engineering certification courses
Job Profiles and Top Recruiters
Due to a lack of proper guidance, the Environmental Engineering course is comparatively less explored by Indian Youth. But knowing the employment opportunities and job profiles offered by the major recruits in the field might help them in choosing their course. There is an eminent demand of trained professionals in the industry for multiple job profiles for domains like water, and sewage treatment, pollution control, waste disposal strategies, etc. are required in large numbers.
And as the balance between consumption and replenishment of resources disrupts, companies and NGOs hire more professionals for technological and strategic help. People with capabilities to provide creative and innovative solutions are preferred by the hiring board. Some of the top government agencies in the field include wastewater treatment organisations, hazardous waste management companies, pollution control bureau, forest department, etc. offer high package salary jobs in the field of Environmental Engineering. In the field of Environmental Engineering aspirants can easily initiate their career with a good starting salary in both the private and government sectors.
Some of the most common job profiles offered annually are given below along with the job description –
| | |
| --- | --- |
| Job Profile | Job Description |
| | A Chemical Engineer derive safety equipment and guidelines for people working with hazardous chemicals |
| | An Ecologist's responsible for understanding the extent of the influence of human beings on nature and its consequences. |
| Waste Management Officer | The main focus of their job is to supervise the recycling and disposing of waste materials |
| Public Health Specialist | A Public Health Specialist comes up with strategies to promote healthy living among people and conduct health surveys. |
| | A Geologist focuses on studying the evolution of earth and researching its natural resources. They estimate the running out time for resources. |
| | An Agricultural Engineer focuses on increasing the efficiency of machinery and designing machinery used in agriculture. |
| Biologist | Biologists' responsibilities include researching the interaction among living organisms, data collection, and performing experiments related to behaviour. |
Environmental Engineering Top Recruiters
Due to the diversity in the field of Environmental Engineering, students can get confused while selecting which domain of the course to choose. With the increasing popularity of the cause of conservation, private industries are stepping up to hire well-qualified engineers. Some of the most popular companies hiring Environmental Engineers are given below. Students can easily take the reference and check job profiles, salary packages for their convenience.
AECOM

MACTEC

UEM GROUP

Brunel India Pvt Ltd

Sima Labs Pvt Ltd.

Dresser-Rand India Pvt Ltd

Goodrich Corporation
Popular Online Engineering Courses and Certifications
Average Salary
A good salary package plays an important role in the hiring process. Students can take the reference from the given below table to understand the various job profiles and their salary packages.
The given average salary figures are an approximate estimation; actual packages might differ in companies according to the experience, work quality, and additional factors.
| | |
| --- | --- |
| Job Profile | Annual Income |
| Chemical Engineer | Rs. 10- Rs. 15 lakhs p.a. (approx.) |
| Ecologist | Rs. 8- Rs. 9 lakhs p.a. (approx.) |
| Waste Management Officer | Rs. 6.5- Rs. 7 lakhs p.a. (approx.) |
| Public Health Specialist | Rs. 5- Rs. 7 lakhs p.a. (approx.) |
| Geologist | Rs. 6- Rs. 7 lakhs p.a. (approx.) |
| Agricultural Engineer | Rs. 7-Rs. 8 lakhs p.a. (approx.) |
| Biologist | Rs. 10- Rs. 11 lakhs p.a. (approx.) |
Required Skillset for Environmental Engineering
Every job requires a certain skill set besides academic knowledge and degree. Candidates pursuing Environmental Engineering with the below-mentioned skills are preferred in the recruitment process as they fit in better for the job profiles. Students can increase their selection chances by forming some of the following skills -
Critical Thinking - One should be able to use logic and reasoning in order to work their way through for making professional decisions.

Attentive Listening – Taking information in and simultaneously interpreting that information requires attentive listening. Attentive listening shows the level of professionalism in the candidate.

Complex Problem Solving – Getting stuck with a complex problem but implementing creative solutions by re-evaluating the information comes with the ability of complex problem-solving skills.

Coordination – While multitasking, coordination among the tasks is crucial or candidates end up completing none of the tasks.
Course Curriculum for Environmental Engineering
The Environmental engineering course curriculum is structured to teach the principles of applied science combined with environmental studies. The course focuses on creating professionals with good research abilities and the conservation of environmental factors such as climate change, element contamination, and biodiversity protection. Students are prepared to innovate and create strategies for a sustainable and balanced future. The course empowers students with an in-depth understanding of the present scenarios in the field of environmental engineering and motivates them to come up with creative technological advancement and strategies to involve public contribution in maintaining the balance of resource consumption.
Popular Environmental Engineering Entrance Exams in India
Popular Environmental Engineering Colleges in India VIEW ALL
Frequently Asked Questions (FAQs)
Question: Students with no mathematics background opt for a graduation course in Environmental Engineering degree?
Answer :
No, having mathematics as one of the major subjects in 10+2 is mandatory, but if students wish, they can prepare and give mathematics examination separately next year, thus becoming eligible for the degree.
Question: what are some of the highest paying job profiles in Environmental Engineering in India?
Answer :
Most of the government generated job profiles pay really well along with job security. Major projects like environmental policy designing or calculating environmental risk factors before large constructions like dams and even natural resource development have a high employment rate with good salary packages.
Question: Is it possible for a mechanical engineer to become an environmental engineer? If so, how?
Answer :
Shifting to Environmental Engineering from mechanical Engineering is possible. As a Bachelor's degree in mechanical engineering also qualifies under environmental engineering, students can opt for a post graduation course after clearing the eligibility criteria of the institute. Plus, it is not at all a downfall as the Environmental Engineering field is at a rise, the job packages and profiles offered are good.
Question: What is the scope of Environmental Engineering Course in India?
Answer :
The scope of the Environmental Engineering Course in India is immense, but as the filed iv very vast, one should be specific about the domain. Students opting for wastewater treatment or hazardous waste management will find ample opportunities in both government and private sectors. Students specialised in conservation, and sustainable resource consumption as their field is one of the highest-paid and recruited professionals, and their job is not only limited to desk work, but they are provided with the opportunity to conduct and give speeches in conferences
Aspirants who wish to learn and leave a positive impact by their work can also get a job in various NGOs which are of national and international level as they often look for environmental engineers to aid public health problems.
Questions related to Environmental Engineering
Showing 237 out of 237 Questions
Courses Similar to Environmental Engineering
Interested in Environmental Engineering? Find information around eligibility, career scope, jobs , colleges and exams and much more for free.