Who is a Chemical Engineer?
The triumphs of engineering skills rest on chemical engineering foundation ~ Anonymous
In career as chemical engineer, individual plays a crucial role in the plastic industry, oil and petroleum industry, drug industry, paint industry and numerous other manufacturing industries that require to develop certain chemicals to add in their products to improve their efficiency or pack them using chemicals. A Chemical Engineer is someone who uses analytical and mathematical skills with the application of chemistry principles to develop various chemicals to improve human living standards. They work afterwards to keep up and improve those procedures. The chemical engineering jobs are to structure and investigate processes for the creation of chemical compounds, fuels, nourishments, pharmaceuticals, and biologicals, just to give some examples. Chemical engineers are mostly employed by manufacturing plants that produce on a large scale. They are hired in order to give maximum quality output with minimum input, as well as to reduce cost. Students can opt for B.Tech in Chemical Engineering to become a chemical engineer. Chemical engineering jobs help various manufacturing organisations to reduce production costs to a great extent. Here we have discussed the details of chemical engineering careers, such as chemical engineer career path, jobs for chemical engineers, how to become a chemical engineer.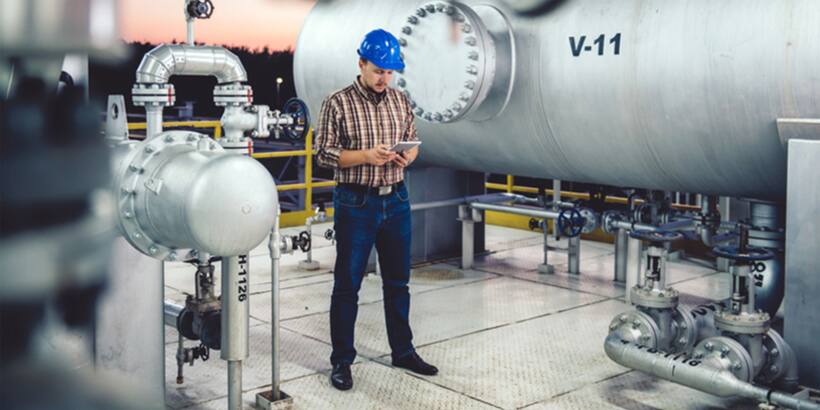 Chemical Engineer in a Nutshell
Chemical engineering jobs involve producing energy, electronics, food, clothing and paper. They work in research in life sciences, industrial biotechnology, and business services. Chemical engineer career path must be aware of all aspects of the manufacturing of chemicals, drugs, or other products. Bigger organisations such as the blue-chip companies abroad or navratna companies in India provide numerous opportunities for chemical engineering jobs.
Quick Facts for Chemical Engineer
Industry

Technology

Average Salary in India

₹69166.67

Suitable for

Male, Female, Others

Generally, people say the suitability for a girl to do chemical engineering is 50-50. Girls can also establish a career as Chemical Engineer. The chemical engineering scope for girls depends on the type of job. They can easily go to work based on process design, process simulation, research and development, management works, and IT because of the nature of the work. But then it entirely depends on the individual and the company that is hiring these engineers. Chemical engineering careers involve a lot of fieldwork. Girls can also opt for chemical engineering careers opposing the norms of society. But, there are several companies that are generally hesitant to hire girls for such tough chemical engineering jobs.

Any special needs

Yes

Establishing a career as a Chemical Engineer with physical disabilities can be quite difficult and it may often perceived as impossible. But as long as an individual has a perfectly functioning brain, he or she can acquire chemical engineering job opportunities. Being a production engineer on-site might not be an ideal case scenario for someone with a physical disability but, one can always work in an engineering company as a process design engineer. Anyone with a strong determination can acquire great success in career as a chemical engineer.
What is the role of Chemical Engineer?
Chemical engineering jobs majorly involve ensuring the safety of the products being manufactured. A chemical engineer develops safety procedures for those working with potentially dangerous chemicals. He or she has to perform daily tasks carefully and wear a protective suit to avoid any harm from chemicals. Career as a chemical engineer includes designing and planning the layout of equipment. Individuals who opt for a career as a chemical engineer perform tests during the production process as well as does troubleshooting. In a nutshell, a chemical engineer deals with both material as well as energy at the same time. A chemical engineer can be found working in several sectors such as the manufacturing sector, nuclear sector, or petrochemical sector. Individuals who opt for a career as a chemical engineer have varied roles in all of these sectors but chemical engineering is one of those disciplines which stretches across various industries.
Ensuring safety
For a chemical engineer, safety is one of the primary responsibilities that he or she needs to take care of. Any leak of industrial chemicals can lead to disastrous consequences, hence it is important to ensure complete safety. Making sure that the manufactured products comply with the safety, health, and environmental regulations.
Research work
Research work is again an important part of a chemical engineer's job profile. Finding new and better ways to produce, store, or transport chemicals requires a lot of research. It is important for chemical engineers to understand how a particular reacts to movements, the temperature of contact with metals or other chemicals.
Develop processes
Chemical engineers are also supposed to develop various processes that usually separate components of liquids and gases or to generate electrical currents using controlled chemical processes. These processes can be used for production processes, storage purposes or to study chemicals.
Layout designing
Chemical engineers often undertake design work for production, processing or storage equipment. Layouting forms an essential component of a chemical engineer's job profile. How a chemical will be placed in a piece of particular equipment, whether it is close to heat or far away from it, all these things are taken into consideration while designing a layout.
Conducting tests
Conducting tests is a very important aspect of a chemical engineer's job profile. Tests are often conducted to enhance security or to increase the productivity during a process.
Evaluation
Evaluation of equipment and process is done on a regular basis in order to make sure that everything is in order and that there are no anomalies present in the process or during the production of the chemical. It is also done in order to maintain safety standards.
Types of a Chemical Engineer
Are you wondering how to become a chemical engineer. Well, there are various other alternative options of chemical engineering. We will begin by giving you a brief introduction of chemical engineering alternative career options and discuss chemical engineering career path in next section. You are required to keep scrolling to get a complete overview of a chemical engineering career.
Analytical Chemist: An analytical chemist is responsible for assessing the structure as well as the nature of a chemical substance. They assist by providing their knowledge and skills in a variety of areas, for example, drug development, forensic analysis, and toxicology.
Environmental Engineer: An environmental engineer uses the principles of engineering, soil science, biology, as well as chemistry to develop solutions to several environmental problems. They work in order to improve recycling, waste disposal, public health, and water and air pollution control. The Chemical engineering scope involves an environmental engineer career as well.
Manufacturing Engineer: Manufacturing engineer is the discipline of engineering that shares concepts from disciplines of engineering like chemical, mechanical, electrical as well as industrial. Their job is to create production systems that give maximum output with minimum input so that the organisation is capable of building economically competitive products.
Materials Engineer: Material engineers as the name suggests work with different materials for instance plastic or metal in order to create new material. Their job involves testing as well as developing materials used in order to produce various kinds of products like computer chips or car components.
Production Manager: A chemical production manager is one of the best chemical engineering job roles. He or she takes care of technical coordination amongst the people as well as the machines working. Being a chemical engineer, a production manager is also responsible for taking care of the chemical production process. He or she makes a production plan and take care of it to ensure if the goal is met.
Quality Manager: A quality manager in a production company makes sure that the products being manufactured meet certain standards of quality. A quality manager ensures the level of quality is met before the product is sent to the market for sale. It is important in order to maintain the company's reputation. Quality managers often work as quality controllers as well.
Also read - Career as electrical engineer
What is the workplace/work environment of Chemical Engineer like?
A career as a chemical engineer provides work opportunities at industrial plants, refineries, manufacturing firms and other locations, where they monitor or direct operations or solve onsite problems. Nearly all individuals who opt for a career as a chemical engineer work full time. In addition, Chemical Engineering careers are also migrating into new fields, such as nanotechnology, alternative energies, and biotechnology, which will help to sustain demand for engineering services in numerous manufacturing industries.
Does Chemical Engineer require travelling?
Likely
Chemical engineers work mostly in offices or laboratories. Individuals who opt for a career as a chemical engineer may spend time at industrial plants, refineries, and other locations, where they monitor or direct operations or solve onsite problems. Some engineers travel extensively to plants or worksites, both domestically and abroad. But, nothing is fixed. It depends on the kind of job profile one holds as a chemical engineer. Individuals with chemical engineering degrees get numerous opportunities to travel and explore places. It is quite clear that in the career as chemical engineer, you are not limited to a certain place.
Employment Shifts
Full Time
Chemical engineering jobs is a full-time job. The kind of work a chemical engineer carries out can't be done on a part-time basis nor he or she can work from home. This profession requires the individual to be present at the assigned workspace be it the office premise or field location. Work from home is least likely to exist in the career as chemical engineer.
Employment Nature
Permanent, Contractual
Chemical engineering careers provide both types of opportunities permanent as well as contractual. The duration of the contractual term and conditions may vary depending on the requirements of the organisation. It can also be extended on the basis of the evaluation of the work performance of a chemical engineer and his or her skills.
Work Place
Laboratory, On-Field, Office, Industrial Plant
Individuals who opt for a career as a chemical engineer can be assigned to work in any part of the world as it involves work in field locations. Chemical plants are generally located away from the hustle and bustle of the city. This is done due to safety reasons, pollution control as well as the cheaper rates of land in these areas. Several Engineers stay involved in conducting studies on chemical properties and developing new materials by altering the properties of these chemicals.
Presence in Geographical Area
Rural, Semi-urban, Urban
Individuals who opt for a career as a chemical engineer can be required to work in any kind of geographical setting. It can be urban, semi-urban or even rural. A Chemical Factory or industrial plant setting can be set up anywhere depending on state policies. Chemical Engineering problems often include working with hazardous chemicals. Chemical Engineer job requires functioning after wearing personal protective equipment.
Time Pressure
Not Likely
The work pressure for Chemical Engineers is considered moderate. Chemical engineers usually work indoors in labs conducting their research and preparing chemicals for a particular project. A career as a Chemical Engineer usually requires working at least 40 hours per week. Individuals who opt for a career as a chemical engineer work irregular hours to monitor experiments that can't be completed during regular working hours.
Overtime Details
Chemical Engineering jobs involve a minimum 40 hours working week. Sometimes, Chemical Engineer work hours get extended due to excess pressure as they are required to accomplish a project in less time. On several occasions, a Chemical Engineer may often be required to work 45 to 50 hours a week. Chemical Engineering work shifts may also vary. Individuals who opt for a career as a chemical engineer may often be required to work evening, and night shifts as well if working in production.
Weekly Hours of Work
Min 40 Hours
A Chemical Engineering work environment involves standard working hours. The workdays start between 8 a.m. to 9 a.m. Chemical Engineers in this setting are usually salaried employees. Individuals who opt for a career as a chemical engineer work for around 40-hours per week. Therefore, they work for eight to nine hours a day. Depending on the company, Chemical Engineering jobs offer five to six days working week.
How to become a Chemical Engineer?
What are the skills and qualities required to become a/an Chemical Engineer?
Before enrolling yourself in a Chemical Engineering course in India, you must know the minimum chemical engineering jobs requirements for efficiently perform and acquire a chemical engineering job further after completion of a chemical engineering degree programme. We have mentioned below the required skills that will support you in functioning throughout your career as a Chemical Engineer. Here we have mentioned some of the skills which are required in the chemical engineer career path.
Analytical Skills: In several industries, analytical tools are needed. Analytical thinking could assist individuals to solve issues, make judgments, and offer solutions. Analytics studies and discusses a topic or issue for pursuing more difficult ideas on that. Chemical engineering involves assessing customer requirements. If employees in the chemical industry have powerful analytical abilities, chemical engineers must be able to find answers to every challenge. Chemical Engineers need to be intelligent enough to figure out why a specific design is not working as intended. Chemical engineering jobs require an ability to ask the right questions and then finding answers that work effectively.
Creativity: The career of chemical engineering provides plenty of creative opportunities. Creativity and innovation continue in product and process developments. The development involves technological innovations, from its initial stages to the final stage of projects. Individuals who opt for a career as a chemical engineer must be in a position to explore new opportunities to utilise principles of engineering. Chemical engineering jobs require inventing new materials, advanced manufacturing techniques, new chemical and biomedical engineering applications.
Ingenuity: Ingenuity is a valuable aspect that is demanded not only in chemical engineering jobs but in almost all other professions. A major component of chemical engineering is a willingness to come up with new ideas and think creatively. Individuals who opt for a career as a chemical engineer generate new substances to function with advanced production methods involving innovative thinking. These engineers study general principles of chemical engineering, but their practice demands that they apply certain principles to particular problems in development.
Interpersonal Management: Chemical engineers should, therefore, build positive interpersonal relationships with industrial production individuals, as their purpose is to bring scientific and factual concepts into practice in the industrial sector. Individuals who opt for a career as a chemical engineer should establish positive interpersonal relationships with manufacturing people, as their job is to bring scientific theory into action in manufacturing industries.
Mathematical Skill: When one does not comprehend the appropriate mathematical theorems, it is difficult to sustain in chemical engineering. Appropriate analytical methods and concepts might be placed in order to resolve the dilemma and it seems more significant. Approach to solve mathematical formulas and the fundamentals of trigonometry and logarithms. Chemical engineers use calculus principles and other advanced mathematics topics in their work to analyze, design and troubleshoot.
Problem-Solving Ability: In designing manufacturing materials and systems, chemical engineers strive to fix so many issues in one go, such as the safety and health of workers and issues relating to the production and sustainable development. Individuals who opt for a career as a chemical engineer must also be able to anticipate and identify problems to prevent losses for their employers, safeguard workers' health, and prevent environmental damage.
Popular Online Engineering Courses and Certifications
Which certifications and internships can be helpful in becoming Chemical Engineer?
We have mentioned below certifications that individuals may opt who want to establish a career as Chemical Engineers.
Internship Availability
Yes
Internships are also beneficial for making contacts, which can later help in getting jobs. There is a great learning curve and interns can pick up the tricks of the trade during internships. When it comes to chemical engineering a lot of practical knowledge about the field can be gained through an internship. No matter how much practical education your university provides you, knowledge about the work field can be gained by being there physically.
Career Path Progression for Chemical Engineer
After graduating from a chemistry engineering college or other other related specialisations, the biggest challenge they face is to get jobs with a chemical engineering degree in industry. Individuals can get jobs with chemical engineering degree in oil and petroleum industry, textile industry, paint industry and numerous other related companies. An engineering, chemistry graduate with skills and knowledge can easily find a chemical engineering job. He or she can become a Process Chemical Engineer, Bio Chemical Engineer, Bio Chemist, Chemist, Pharmacist, Petroleum Engineer or opt for numerous other roles mentioned below in chemical engineering industry.
Analytical Chemist: Analytical chemists assess the chemical structure and nature of substances. Their skills are needed for a variety of purposes including drug development, forensic analysis, and toxicology. Analytical chemists can specialise in areas as varied as toxicology, pharmaceuticals, and forensics.
Chemical Production Manager: Chemical production managers ensure that manufacturing processes run reliably and efficiently. It is senior-level chemical engineering job role that requires planning and organising production schedules. As well as estimating, negotiating, and agreeing on budgets and timescales with clients and managers.
Chemical Quality Manager: Quality management ensures that an organization, product or service is consistent. It has four main components: quality planning, quality assurance, quality control, and quality improvement. Quality management is focused not only on product and service quality but also on the means to achieve it.
Energy Manager: An energy manager monitors and manages the energy efficiency of a facility or organization. They implement conservation measures, monitor energy consumption, assess business decisions for sustainability, and seek out opportunities for increasing energy efficiency.
Environmental Engineer: Environmental engineering is the branch of engineering that is concerned with protecting people from the effects of adverse environmental effects, such as pollution, as well as improving environmental quality. Environmental engineers use the principles of engineering, soil science, biology, and chemistry to develop solutions to environmental problems.
Materials Engineer: Materials engineers work with metals, ceramics, and plastics to create new materials. Materials engineers develop, process, and test materials used to create a range of products, from computer chips and aircraft wings to golf clubs and biomedical devices. The interdisciplinary field of materials science, also commonly termed materials science and engineering.
Mining Engineer: Mining engineer is somebody who is academically accomplished in the engineering discipline of extraction of minerals from underneath the ground, above the ground, or on it. Mining engineering is associated with many other disciplines, such as mineral processing, exploration, excavation, geology, and metallurgy, geotechnical engineering, and surveying. A mining engineer may manage any phase of mining operations from exploration and discovery of the mineral resource, through feasibility study, mine design, development of plans, production, and operations to mine closure.
Chemical Engineering Salary
Being an aspiring student, you must be curious to know about chemical engineering salary. We can understand it, after all it is about your future career as a Chemical Engineer. Chemical Engineering salary may vary depending on skills and experience of candidates. Average Chemical Engineering salary ranges Rs. 489,500 per annum.
Related article - Career as energy performance engineer
Chemical Engineer Jobs and Salaries
What is the job outlook for Chemical Engineer?
Chemical engineering scope is quite huge with numerous career opportunities. Employment is projected to grow by six per cent from 2018 to 2028, about as fast as the average for all occupations. Demand for chemical engineers is constantly increasing respective of services that largely demand products of various manufacturing industries. Chemical engineering in India has a positive outlook with numerous opportunities. The chemical engineering market is expected to grow in the future. As every product manufacturing industry hires candidates with a chemical engineering degree. The chemical engineering scope is bright with the coming up opportunities in the industry. Such companies require candidates that fulfil chemical engineering jobs requirements such as skilled individuals who can increase output with a minimum amount of input and improve the quality of materials.
Student Also Liked:
Frequently Asked Questions for Chemical Engineer
Que. Do chemical engineers find jobs easily?
Ans.
Chemical engineers will find jobs directly related to their profession in the energy sector. Business and leadership are an important part of a chemical engineering degree, and these can be used to forge a career in manufacturing, textiles, or even retail management.
Que. Is chemical engineering a good career?
Ans.
Chemical Engineering is a very good field, good career prospects. If you are a process engineer you are like a hot cake. There are many chemical companies, especially petroleum companies, that have a deficiency of well experienced chemical engineers.
Que. What do chemical engineers do daily?
Ans.
Chemical engineering is all about turning raw materials into useful, everyday products. Chemical engineers work out the processes to make all these products, while also helping to manage the world's resources, protect the environment and ensure health and safety standards are met.
Que. Is chemical engineering good in India?
Ans.
Chemical engineers are required both in Govt (BPCL, ONGC) and private sectors. Their job profile ranges from production engineer, design engineer and many more. Moreover, chemical engineers can have a very good career in R&D as well as teaching.
Que. Name some of the alternative careers for chemical engineers?
Ans.
There are various career opportunities for candidates with chemical engineering degree. We have mentioned below major career that candidates with chemical engineering degree can opt for.
Industrial Engineer
Occupational Health & Safety Specialist
Materials Engineer
Que. Where do chemical engineers work?
Ans.
Chemical engineers operate in the manufacturing, healthcare, medical, construction and maintenance, food processing, petrochemicals, biopharmaceuticals, microelectronics, telecommunications and advanced electronics, commercial services, and environmental safety sectors.
Que. Is biology needed for chemical engineering?
Ans.
Most of aspiring students ask 'is biology needed for chemical engineering?' Well, the answer is yes, biology is a mandatory requirement for Chemical Engineering. Good mathematical knowledge in calculus, trigonometry, algebra, and geometry including a detailed understanding of scientific subjects like physics, chemistry, and biology, is also required to join a programme in chemical engineering.
You might also be interested in
The question have been saved in answer later, you can access it from your profile anytime.
Access now
Report Question
Select your reason of reporting