Who is a Insurance Agent?
Every sale has five basic obstacles: no need, no money, no hurry, no desire, no trust ~Zig Ziglar
In career as insurance agent, individuals help the client to select the best insurance plans which meet their needs. The agent could also be referred to as an insurance sales consultant. Customers involve individuals, businesses as well as families. Insurance agents sell vehicle, wellbeing, home and life care coverage. Commercial insurance agents also sell property damage and financial risk policies, worker and organisational insurance and liability insurance. Insurance is a highly regulated area, and agents must be licenced by their state. One of the major industries in the financial services sector is the insurance sector, where lots of users have invested their money to protect their investments. Here, we will discuss the details of insurance agent career, such as how to become an insurance agent, what does an insurance agent do on a daily basis, insurance agent job outlook.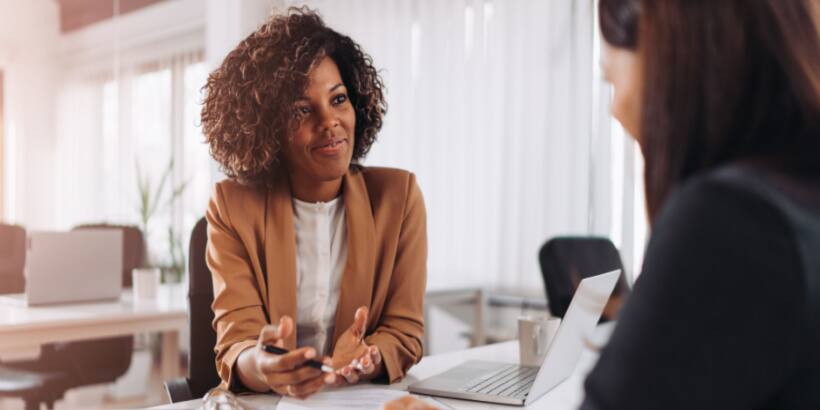 Insurance Agent in a Nutshell
Individuals who opt for a career as an insurance agent sell and negotiate life, health, property, or other types of insurance to fulfil the requirements of the clients. Individuals in an insurance agent career work for an insurance company, refer clients to independent brokers or work as an independent financial adviser.
Quick Facts for Insurance Agent
Industry

Finance

Average Salary in India

₹25000

Suitable for

Male, Female, Others

Individuals can take up a career as Insurance Agents, it is not gender-specific. Men, women, and others can choose a career as Insurance Agents. In India, a male and female Insurance Agent enjoys equal benefits because gender is insignificant in this career.

Any special needs

Yes

Everyone, including those with physical disabilities, is appropriate for individuals who opt for a career as Insurance Agents. The career as Insurance Agents is well suited to everyone, even those with special needs. They should have the desire to show the world that in all conditions, they can accomplish their goals.
What is the role of Insurance Agent?
The insurance agent's job includes connecting clients and local people to the design and planning of policies that can meet their needs. It includes working with other agencies, financial advisors or insurance companies. Sometimes, when the levels are high, they work under pressure on critical projects. An Insurance Agent's life involves a lot of fieldwork. There can be frequent visits to various firms, organisations and customers' houses to help them understand insurance policies to customise them according to everyone's requirements. In career as insurance agent, individuals must collect data in accordance with the company policies and then prepare the policy according to the policy requirements and send it to the customer's home address.
Customer service
The insurance agents communicate with the clients, they must also manage the client and seek to provide all the details of the insurance. Avenues such as creating new insurance, working with new and existing customer insurance, helping with new legislation are some of the customer service obligations that insurance agents might have to perform on a regular basis.
Reporting and verification
Insurance agents need to create new insurance for clients that meet their needs. Using the information, insurance agents must register in their database, print out documents, physically confirm each insurance and report whether any differences have been identified.
Promoting business
This is the obligation of insurance agents to ensure that different products and programmes are provided to clients. Insurance agents may also need to meet with clients and trade-promoting organisations, as the financial industry generally does not give them much opportunity to boost their profits.
Types of a Insurance Agent
Insurance Advisor: Insurance Advisor provides financial advice to clients in the areas of retirement planning, investment and risk protection. Insurance Advisors do a complete analysis of clients financial needs, including assets and liabilities, tax liability, existing insurance and risk management. An insurance advisor performs several functions, like intermediation, sales as well as other services for a variety of transactions, regulatory compliance, consulting or advisory duties. Insurance advisors represent insurance companies and sell insurance products offered by these companies to their clients. Some insurance advisors sell insurance policies and, in return for their services, earn commissions on each policy they sell.
Insurance Analyst: Insurance Analysts research and make suggestions that have a real impact on the financial well-being of a client. Insurance companies are helping people to prepare themselves for the long term. Insurance analysts generally analyse different insurance policies and practise to ensure the possible consequences for both the insurance company and the policyholder. Insurance analysts evaluate insurance policies to make sure all correct information, along with the gender, identity and value of the property.
Life Insurance Agent: A Life Insurance Agent specialises in the sale of policies that pay the insured amount to the beneficiary upon the death of the policyholder. A life insurance agent has a significant role to play in supporting people to take responsibility for unforeseen events. The primary duties of a life insurance agent are to sell life insurance policies and mutual funds to customers and to work with customers and beneficiaries to handle insurance policies in a timely manner. Being a life insurance agent involves a great deal of marketing, which also implies involvement in marketing is a must. All life insurance agents should be self-starters who've been willing to be successful.
Financial Advisor: Financial advisors advise clients on capital expenditure, taxation, investment management, college savings accounts, health coverage, mortgages and unemployment insurance. Individuals are also known as personal financial advisors, financial planners, investment managers, financial service advisors and financial planners. Financial advisors help you improve strategies to reduce financial vulnerability and build wealth over a long period. They can offer you a strategy that will put you determined to reach your financial objectives. They have different degrees and certifications. Individuals come from many different backgrounds and offer a broad array of services.
What is the workplace/work environment of Insurance Agent like?
Individuals who opt for a career as insurance agents provide assistance to individuals and groups to plan and prepare insurance to meet their needs. The insurance agent guides the client to purchase health, car, loan, property, business, life, travel policies. Travel agents need to improve customer service and have vast financial knowledge with their own personal experience. They work in an office environment and also need to visit the clients.
Does Insurance Agent require travelling?
Likely
In career as insurance agent, individuals are assigned a desk job as well as they need to visit their client's place. It depends on the organization if it assigns several responsibilities to an Insurance agent that requires travel.
Employment Shifts
Full Time, Part Time
People do both full-time and part-time work. In general, however, insurance agents prefer this profession on a part-time basis. Individuals in insurance agent career work part-time, although schedules may vary depending on duties and responsibilities and duration.
Employment Nature
Contractual, Permanent
The nature of employment of insurance agents is both permanent and contractual. Insurance agents must work within the organisation as part of a team. Individuals who opt for a career as insurance agents interact with their superiors on tasks and communicate with clients in their locality. Individuals who opt for a career as an insurance agent will need to be able to travel to serve consumers and the employment requirements may vary depending on the geographical location of the company. They may also be employed for a certain period of time, but insurance agents usually work as individual employees.
Work Place
Office
In career as insurance agent, individuals carry out all of these activities in the office environment. Jobs do not require too much physical labour, but intelligence and mental strength are needed. Sometimes they spend their time on the field or working outdoors.
Presence in Geographical Area
Rural, Semi-urban, Urban
Individuals who opt for a career as an insurance agent are required to operate in the field, so their work is usually semi-urban or rural. They can also work in the suburbs of the urban area. That depends on where they've been recruited.
Time Pressure
Likely
In a given period of time, insurance agents are required to perform tasks for a company or individual. It takes a lot of time and mental strength to do this job because we know nothing productive can be achieved without hard work and effort.
Overtime Details
In career as insurance agent, individuals are expected to work nine hours a day. Insurance agents usually work through different project files and records. However, they may be forced to work overtime due to travel inconveniences.
Weekly Hours of Work
Min 45 Hours
Individuals in insurance agent careers operate around nine hours a day, approximately 45 hours a week. There are shifts in the job of insurance agents, while they may work more hours to solve the problems. Individuals who opt for a career as insurance agents work on large-scale projects for nine to ten hours a day to correct errors.
How to become a Insurance Agent?
Steps to become a Insurance Agent
Understanding how to become an insurance agent in India can open doors to a rewarding career in the financial services sector. Becoming an insurance agent involves specific steps and requirements that are essential to embark on this path. This section will guide you through the process of becoming an insurance agent in India, offering insights into the necessary qualifications, licensing, and skills required to succeed in this profession. So, if you are considering a career in insurance, read on to discover the roadmap to becoming an insurance agent in India.
What are the skills and qualities required to become a/an Insurance Agent?
There are several requirements for becoming an insurance agent. One must possess specific skills for insurance agent to work efficiently. If you want to know how to become an insurance agent then you should possess these skills for insurance agent as well. They will help you in making an insurance agent career in India:
Commercial awareness: The ability to understand global financial patterns and potential market innovations might be what describes an effective businessman or an insurance agent. In addition, this may be necessary to predict where economic trends will arise to either enhance or protect the life and business of the customer. It is also important to recognise how companies operate in the corporate world and what their influence is. For example, if an insurance agent interacts with a client in a specific industry, the insurance agent needs to understand much more about the environment, the challenges and the factors contributing to change in that sector.
Determination: The insurance business is an overly harsh and demanding environment in which insurance agents may have to solve a lot of challenges on their way from a good student to an experienced insurance agent. As a result, insurance agents will have to be intensely determined to excel, even though this means working extra hours and making compromises in their individual lives.
Technical skills: Businesses of the modern age, the vast majority of transactions made by insurance agents should depend on statistical analysis. Consequently, in order to have access to and analyse information, to communicate with a number of other investors, to find out more information and to carry out virtually every activity that insurance agents might need on a regular working day, they also need to be tech-savvy.
Communication skills: Communication is a key professional strength and the financial sector is no exception. If you communicate complex financial concepts or processes to non-financial clients, composing and preparing reports or practising effectively at the management level can have such a huge impact on the development of your profession. When insurance agents enter the financial sector, they must also ensure that their interaction skills have improved and are up to the mark and that the instructions can be clearly and confidently demonstrated.
Attention to detail: Another requirement for the financial sector is a keen eye for observation, whether to observe unique patterns or transactions that no one else has or generate detailed financial documents for higher management. Many investment portfolios, however, require the ability to recognise oddities or, more importantly, errors.
Which certifications and internships can be helpful in becoming Insurance Agent?
Internship Availability
Yes
A financial internship is a great opportunity to gain real-world experience in the high-stakes finance industry. Although most of the internships are unpaid, some of the internships carry a small stipend. Interns in the financial sector may expect a nominal annual salary. Students who are in college should opt for an internship to get their foot in the door of the finance market.
Career Path Progression for Insurance Agent
Insurance Advisor: An Insurance Advisor, often known as a Financial Advisor, provides clients with comprehensive financial guidance, including insurance options. They assess a client's financial situation and insurance needs, offering tailored recommendations on life insurance, health coverage, and other policies. Insurance Advisors aim to enhance their clients' financial security and future planning, ensuring they have the right coverage to meet their goals and needs.
Insurance Sales Agent: An Insurance Sales Agent is responsible for selling various insurance policies to clients, such as life, health, auto, or property insurance. They assess client needs, explain policy options, and help individuals or businesses select appropriate coverage. These agents are also tasked with processing policy applications, maintaining client records, and ensuring customer satisfaction while meeting sales targets.
Insurance Agent Jobs and Salaries
Insurance Advisor
Job Description
An insurance advisor is responsible for providing specialised guidance and advice for investment in various insurance schemes. He or she performs a number of functions that involve intermediation, sales, compliance management and advisory roles.
Salary Description
The salary varies depending on work experience and skills of the candidate. An early-level insurance advisor could earn more than Rs.400,000 per annum. A senior-level insurance advisor could earn more than Rs. 800,000 per annum.
What is the job outlook for Insurance Agent?
The profit growth of insurance companies varies depending on the constant flow of new customers, and the demand for insurance agent job outlook is expected to continue. The employment trend is predicted to be the highest for independent sales agents, as insurance companies focus more on brokerages and less on captive agents as a means of controlling expenses. College graduates with skills for insurance agents, good customer service skills and experience in a range of insurance and financial services are highly probable to also have the best prospects. Multilingual agents may have an added benefit since they can support a broad client base.
Frequently Asked Questions for Insurance Agent
Que. What does the insurance agent do?
Ans.
Individuals in insurance agent careers sell and come to an agreement of life, health, assets, and other types of insurance to fulfil the requirements of the clients. As an insurance agent, you could even work for a private company, refer clients to independent brokers or operate as an independent financial adviser.
Que. How does an insurance agent make money?
Ans.
The primary method in which an insurance agent earns money would be through commissions and fees based on insurance policies offered for sale. These commissions are usually a percentage depending on the quantity of the annual premium which is getting sold.
Que. Is an insurance agent a good career?
Ans.
Becoming an insurance agent in India can be a promising career choice for those who enjoy sales and have strong interpersonal skills. It offers the potential for earning commissions and building a long-term client base. However, success in this field depends on individual dedication and market conditions.
Que. Is selling insurance hard?
Ans.
Selling life insurance is a difficult way of making money and a much more complicated way to maintain a highly profitable, long and successful career. The problems faced by new life insurance agents are immense.
You might also be interested in
The question have been saved in answer later, you can access it from your profile anytime.
Access now
Report Question
Select your reason of reporting