Who is a Insurance Analyst?
Do not save what is left after spending, but spend what is left after saving ~ Warren Buffett
We all live in a world where nothing is absolutely certain. We need security in order to minimise the chances of risks. Therefore, there are several kinds of insurance available that help an individual in taking, for example, calculated risks in business or getting the best car or health insurance. Well, for these reasons insurance analysts are hired who make adjustments for both sides of the parties: the one who needs insurance and the one who is providing. Insurance analysts work to review insurance policy applications and make the required adjustments for both the issuer and the business when appropriate. Insurance analysts work in certain forms of insurance, like medical insurance, life insurance, or property casualty. Generally, these individuals work for a brokerage insurance company. So if you want to be in the field of finance then being an insurance analyst is a possible career choice for you. Continue to read the article in order to know about the top colleges, job opportunities, top recruiters and several other aspects of the field.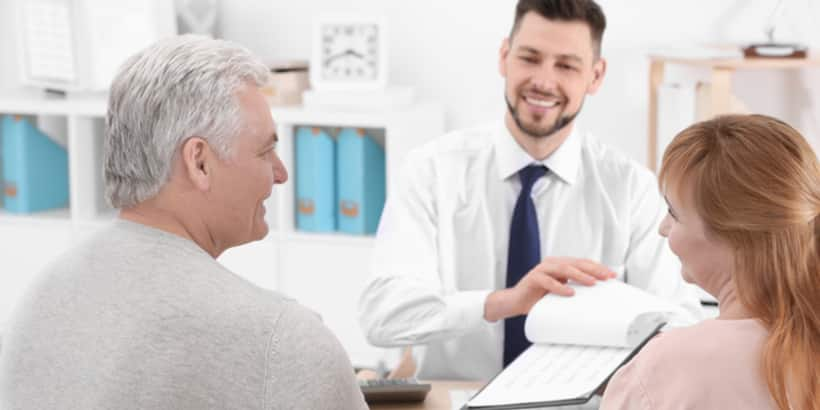 Insurance Analyst in a Nutshell
In the career as an insurance analyst, one can monitor the choices the customers make about which insurance policy options best suit their requirements. They research and make recommendations that have a real impact on the financial well-being of a client down the road. Insurance companies are helping people prepare themselves for the long term. Insurance Analysts find the documents of the claim and perform a thorough investigation, like travelling to places where the incident has occurred, gathering evidence, and working with law enforcement officers.
Quick Facts for Insurance Analyst
Industry

Finance

Average Salary in India

₹30000

Suitable for

Male, Female, Others

We have often seen certain professions are gender-specific since only a man or a woman can do a specific job. But there is no gender obligation here in this career as insurance analyst. Male, female, could both actually take such a profession with confidence. This is among the most fascinating and non-traditional careers where the gender of an employee is meaningless.

Any special needs

Yes

A career as an Insurance Analyst is something that people with special needs can do as well. And also why not, expertise in finance and intellectual capacity is basically what this industry needs. And it is very obvious that without any doubt, individuals with disabilities could indeed easily go for this career path.
What is the role of Insurance Analyst?
Insurance analysts work for several different businesses, and their responsibilities can sometimes vary significantly depending on the employer's requirements. They generally evaluate various insurance policies and practices to ensure the potential consequences both for the insurance provider as well as for the policyholder. Insurance analysts evaluate applications for insurance to ensure all the exact information, along with gender, identity and value of the property. They utilize computer-controlled software to measure the risk and to establish the right policies for the consumers. After the rigorous investigation has been completed, insurance analysts give management recommendations regarding the claim. They work hand in hand to gain information from insurance providers as well as other consultants.
Data analysis
By splitting up data and information into various elements, they define the theoretical principles, motives, or details of the information. Data utilization is at the foundation of every insurance provider. For instance, insurance companies have been using data in financing for quite a long period of time. Analytics applications increase customer satisfaction by increasing the customer differentiation and personalized deals, improving financing risk management, reducing claims costs and discovering new methods of generating productivity.
Data processing
Personal data are processed as a key component of the insurance analyst's approach to assessing the risk which the potential customers plan to cover. In other words, insurance analysts also have to be able to evaluate their possible policyholders to determine the uncertainties they would like to transfer to the company, and then modify the coverage to their needs and requirements. Insurance analysts assemble, register, categorize, compute, review, and validate data or information.
Programming
Insurance analysts could even programme, write software, established functions, enter data, or process the information utilizing computers and computer systems. Interacting with individuals outside the company, serving clients, the media, government and other public influences at the company. People may exchange this information in person, in writing, or by phone or email.
Communicating to customers
Insurance analysts work with computers and do equations of mathematics. They would use a range of software to maintain customer files, including customer service management programmes, and financing software to audit insurance applications. For insurance analysts, experience is clearly linked to how they share information with their customer base and varies depending on their various documents in terms of direction.
Types of a Insurance Analyst
When it comes to the career as an insurance analyst there are several opportunities available. Some of the insurance analyst job descriptions and career types are mentioned below:
Insurance Investigator: Insurance investigators work with criminal justice backgrounds, who delve into claims cases to uncover potential criminal or dishonest activity such as investigators, detectives could do piles of paperwork, interview people or carry out the necessary monitoring. Prospective employers recognize prior insurance claims or police job skills and also a college degree. The work of an insurance investigator differs as per professional knowledge and qualifications. Some insurance investigators actually handle allegations of corruption including wrongly filed documentation or incorrect identities.
Claims Adjuster: Claims adjusters are able to take responsibility on behalf of insurance companies for assessing insurance claims to determine who is personally responsible. They evaluate the conditions of insurance claims by consulting witnesses, evaluating police statements, and gathering other sources of evidence. The insurance company is represented by a claims adjuster. An adjuster coordinates an assessment, gathers the facts, and reports to the insurer the details of a claim. The claims adjuster advises whether the policy covers a statement. They often deal on request of the insurance firm, with the insurance company.
Actuary: An actuary specialising in one insurance type like property insurance aquariums could very well evaluate natural catastrophe information to measure how much benefits the insurance provider would also have to payout. This makes the business set appropriate so that even if a disaster happens, it can maintain profitability. An actuary is a business professional who handles risk and uncertainty and risk management. Actuarial science is another close field of actuary. Such issues can impact all aspects of the balance sheet and require the ability to manage assets, manage liability, and evaluate everything.
Claims Examiner: Claims examiner describes a person in the insurance company who checks the claims paid by the insurance adjuster, reports claims as inventory records, examines suspicious claims, produces reports on the company's complaints and engages in a case regarding allegations by coordination with the legal counsel. Their primary responsibility would be to make the decision about whether claims are reasonable or not. Their main job, then, is to decide whether claims are reasonable; they leave detailed recompense to claims adjusters.
What is the workplace/work environment of Insurance Analyst like?
Insurance Analysts generally use computer software and applications to calculate their statistical data. The main responsibility of an insurance analyst is to collect and perform statistical analysis of data. Insurance Analysts may even collect the statistics and figure out a variety of items, such as pricing manufacturing inventions, lowering shipping charges, or resolving the business-impact problem. To support businesses and organisations, they can convert research and facts into simple English, so that they can know how to make smarter business decisions.
Does Insurance Analyst require travelling?
Likely
Yes, the Insurance Analyst job description requires travel every now and then as he or she should go and meet regularly with their customers. Many insurance analysts travel frequently, both internationally and domestically, to provide control, advice and oversight of data access for shareholders or other relevant businesses.
Employment Shifts
Full Time, Part Time
People do both full-time and part-time work in their career as insurance analysts. But people still opt for this profession on a full-time basis. Insurance Analysts work full-time, though schedules may vary depending on duties and obligations and timeframes.
Employment Nature
Contractual, Permanent
Insurance Analysts work on a contractual as well as permanent basis. While many Insurance analysts function individually, employees in organizations might also work in a similar way as part of a group. Many insurance analysts discuss with their fellow employees regarding assignments or communicate with customers all over the world. They may set up their business solely as they like but they will have to be prepared to meet customers and the conditions for workers vary depending on the circumstances of the customer or organization they work with.
Work Place
Office
Insurance Analysts work from offices, where they often interact with the customers and help them with their insurance policies.
Presence in Geographical Area
Semi-urban, Urban
Insurance Analysts have lesser or nil possibilities in remote regions. Numerous Insurance Analysts are employed primarily in urban areas as there are many metropolitan centre-based financial industries. Urban areas like Gurgaon, Delhi and Bangalore, Kolkata are places where an insurance analyst could find employment because they are India's industrial hubs. Although less it is still increasing in rural areas too.
Time Pressure
Likely
Typically, in the career as Insurance Analyst, individuals work in a single shift and they are required to fulfil the work requirements in accordance with the time allotted to them. However, if a project requires it, they might be obliged to work under time pressure and stressful conditions.
Overtime Details
In the career as an Insurance Analyst, one is typically responsible for working 9 hours a day. The work pressure in Insurance Analyst job is considered a little higher than the average. However, it also depends on one's job role and responsibilities assigned. Depending on the targets approaching and projects allotted to them, they may be required to work overtime in the career as an insurance analyst.
Weekly Hours of Work
Min 45 Hours
In the career as Insurance Analyst, individuals may work 45 hours a week, which makes it nine a day. Though these hours may be extended at the end of the financial year in the event of increased workload.
How to become a Insurance Analyst?
Steps to become a Insurance Analyst
What are the skills and qualities required to become a/an Insurance Analyst?
To be able to earn a good insurance analyst salary it is important to have some skills. The following skills will help a candidate in making a career as an insurance analyst.
Decision-Making Skills: Decision-making is essential skills to career and life as well. Good decision-making skills mean a good insurance analyst salary. Methods and techniques exist for making effective decisions and organizational effectiveness. For certain individuals, decision-making is more intuitive, and all these people can concentrate more on enhancing the performance of their choices. Decision-making is the method of choosing the best alternative possible. Effective decision-making sometimes includes that several possible options are recognized. Individuals in insurance analyst careers will evaluate the costs and benefits of various choices and select the one that is appropriate.
Attention to Detail: Detail-oriented abilities are essential in the organization even though they help users with minimal guidance to precisely produce high-quality work. In general, detail-oriented humans are great with figures, highly structured and financially secure. A detail-oriented individual is one who actually listens to the details and is capable of making a deliberate effort to consider factors rather than just the consequences. And it is not something the individual needs to be focused on. Individuals in insurance analyst careers are paying attention to detail since each individual item on an insurance application can influence the outcome of reporting.
Interpersonal Management: Insurance analysts require strong interpersonal and communication skills as communicating with several other individuals, like insurance agents, is a big part of the profession. Interpersonal skills are essential regardless of the field, as it allows employees to better understand professional relationships with each other and to their consumers, and leads to the growth of the team and organizational efficiency. In a work culture, interpersonal skills are the tools that people use to communicate and interact with people.
Analytical Skills: Analyzing information is at the root of each and every insurance analyst work. Analytical skills are important because they allow users to discover solutions to common issues and to decide what measures to take after that. Recognizing difficulties and analyzing the situation for workable alternatives is a critical skill at all concentrations in each and every situation. Analytical skills and an ability to analyze, collect data, develop solutions and make choices. Insurance analysts need to be able to analyze knowledge from a range of sources and address complex situations.
Mathematical Skill: The mathematical models were developed to predict the protected event's relative frequency and to measure the amount required to insurance the occurrence. Depending on investment returns to provide enough resources to pay the services given by the contract. Math skills especially numeracy and statistical problem solving are not always fundamental to daily job responsibilities and are also a good indication of wider intellectual capacity. Assessing the probability of damages on an insurance policy and estimating acceptable premiums needs mathematical skill.
Popular Online Finance Courses and Certifications
Which certifications and internships can be helpful in becoming Insurance Analyst?
Internship Availability
Yes
An internship is an opportunity that is basically when organizations offer potential candidates for a given period of time to operate for them. Individuals are university or college students, and most internship programmes period is for a month to six months. The internship provides hands-on access to real-world jobs ahead of time. Internship helps individuals to develop their skills, knowledge and experience, which include concepts that are taught mostly during the courses. An intern in a career as an insurance analyst helps the company while pursuing a finance career. Regular internship responsibilities and duties include the creation and assessment of findings, they take notes throughout conferences, the preparation of statements, database management and support with the audit.
Also read: Career Credit Manager
Career Path Progression for Insurance Analyst
In the career as an insurance analyst there are several opportunities available. Some of the insurance analyst job descriptions are mentioned below:
Policy Processing Clerk: The policy processing Clerk revised, updated and methods existing insurance policies and claims to recognize any transformation in the beneficiary, coverage amount, or type of insurance. Analyses information for completeness and accuracy from application for renewal of the policy. Policy processing clerks function for insurance agents to conduct a number of duties and maintain paperwork frequently. They evaluate and approve insurance requests, make the necessary adjustments to policy details or conditions of a client, modify insurance policies, maintain reports and data for past policies, as required by insurance companies, and a number of other responsibilities.
Insurance Underwriter: Insurance underwriters are specialists who assess and evaluate the risks associated with insuring individuals and property. Insurance underwriters set prices for accepted insurable hazards. The term underwriting is to be reimbursed for the willingness to spend a potential risk. Insurance underwriters are working in several categories of insurance, including health, life, automobile and residence. They are responsible for evaluating insurance claims, assessing risks and determining if the business will offer coverage. Insurance underwriter applications must be approved so that the insurance provider could even collect premiums.
Insurance Sales Agent: Insurance sales agents are capable of identifying sales chances for insurance policies and supervising a client portfolio. These professionals are also known as insurance agents and are responsible for finding risk management plans, managing policy reimbursements, and monitoring claims. Insurance sales agents function for insurance providers and selling life, property, health, or auto insurance is their profession. An insurance sales agent would analyze the interests of the customers and certain aspects of their profile to offer them the plan that fits them best.
Insurance Analyst Jobs and Salaries
Policy Processing Clerk
Monthly Salaries
Average Salary

30000

Junior Level Salary

15000

Senior Level Salary

50000
Job Description
They organize documents to maintain insurance policies up-to-date and help with claims resolution. Policy processing clerks are implementing new policy applications and trying to make changes to current policies. They also check applications to ensure they have answered all the questions.
Salary Description
Policy processing clerk's income relies on job growth, or strongly depends on the experience and expertise of a particular industry. Salary for clerks in policy processing depends on unique business experience and skills. The entry-level salary can reach two lakhs per year and could gradually hit more than six lakhs per year depending on the organization and the competence of the individual employees.
Insurance underwriter
Job Description
Insurance underwriters use actuarial, statistical and historical information to assess risk in insurance plans, evaluate policy terms and calculate premiums. Most insurance companies offer graduate assistantships which offer the opportunity to underwrite.
Salary Description
Insurance underwriters' salaries may vary based on their skills, expertise, and experience. The average salary structure of insurance underwriters is more than Rs. four lakhs per annum, the initial payment may be up to three lakhs per annum. Several organizations pay higher wages to qualified, experienced insurance underwriters, who could earn more than seven lakhs a year.
Insurance sales agent
Monthly Salaries
Average Salary

30000

Junior Level Salary

20000

Senior Level Salary

50000
Job Description
Insurance sales agent designs and implements successful marketing strategies for selling or making adjustments to existing insurance contracts. Contacting potential customers and making the connection through networking, making phone calls, using recommendations. They assess industry or customer wishes and demands and deliver the appropriate protection plans.
Salary Description
In the finance industry, the wages are centred on the different departments and the place one appears to hold. The salary for experienced employees is steadily increasing. The average income for an insurance sales agent is a maximum of four lakhs a year. They earn more than three lakhs a year at the start of employment and that increases at the senior level to more than six lakhs a year.
What is the job outlook for Insurance Analyst?
In the meantime, sales jobs that depend more on interpersonal skills than on formal qualifications are expected to grow this decade at a rate of at least ten to fifteen per cent. Employment of insurance sales representatives from 2018 to 2028 is estimated to expand by 10 per cent, higher than the rest of the occupations. Insurance firms often employ professional insurance agents to review incidents and property destruction claims, and to give the claim an amount of money. The insurance sector comprises institutions that offer several insurance-related services, like insurance and pension plans, reimbursement claims or third-party management. Relatively close-term industrial conditions remain tenuous, especially because several businesses will begin to experience declining revenues, investment losses, and slowdowns of credit scores, which can influence the performance of an insurance company to pay back the debt by having to pay higher interest rates.
Student Also Liked:
Frequently Asked Questions for Insurance Analyst
Que. Who is an insurance advisor?
Ans.
An insurance advisor is also widely recognized as a Financial Advisor, an Insurance Advisor provides customers with financial recommendations on pension planning, investment and risk protection. Insurance advisors execute a customers ' financial needs, which includes financial assets, tax status, existing medical coverage and risk analysis.
Que. What is the difference between an insurance advisor and insurance agent?
Ans.
While the primary objective of a financial advisor is to take a complete overview of a customer 's needs and then allow the person work towards those goals, and insurance company focuses specifically more on identifying the need of a client that their insurance product can resolve.
Que. What does a licensed insurance agent do?
Ans.
Insurance agents contact customers and existing clients to increase its customer base, fulfil potential customers and get information about their needs and availability, align insurance products to their needs and illustrate the customer options.
Que. What is the difference between a credit analyst and underwriter?
Ans.
A credit analyst assesses the credit record to evaluate the costs of giving a loan to a particular person. An underwriter analyzes client documents, including credit information and tax history, to determine the loan options that a financial institution that is considering granting a loan can offer.
Que. Who is a financial advisor in an insurance company?
Ans.
Financial advisors in an insurance company use finance core values and life insurance knowledge to advise and deliver life insurance policies to customers. To work with customers and satisfy their long-term insurance needs these individuals need outstanding analytical and interpersonal skills.
Que. Name the best colleges which can help the candidate earn a good insurance analyst salary.
Ans.
The best colleges which can help the candidate earn a good insurance analyst salary are:
You might also be interested in
The question have been saved in answer later, you can access it from your profile anytime.
Access now
Report Question
Select your reason of reporting