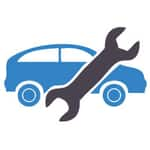 Automobile Engineering
Degrees offered: B.E /B.Tech, B.Tech M.Tech, B.Voc., Diploma, Dual Degree, M.A., M.E /M.Tech.
Q&A : 911 Question
What is Automobile Engineering
Automobile engineering is the field of study which deals with designing, repairing and manufacturing, operating and developing automobiles. An automobile engineer deals in all these areas and applies this knowledge in designing engines and production of cars as it is one of the main areas of specialization in automobile engineering. There are various other programs available in this area which the aspirants learn throughout the automobile engineering course. Some of them include aerodynamics, electronics, fluid mechanics, thermodynamics, fuel emissions, safety engineering, control systems, motorsport and supply chain management.
Automobile engineering provides various areas of expertise and learning in the field of automobiles and electronics for those who are enthusiastic about cars and vehicles and their functioning.
Eligibility Criteria (UG & PG) of Automobile Engineering
Eligibility Criteria of Automobile Engineering
The eligibility criteria for admission in automobile engineering courses must be met by the students aspiring to take admission in its undergraduate and postgraduate programs.
Eligibility Criteria For Undergraduate Automobile Engineering Course
The student must have completed 10+2 from a recognized board in India with the required field of subjects or equivalent.

The minimum of 50-60 percent marks must be met by the student for admission in an undergraduate program. The students to be eligible for the courses in automobile engineering must have studied Physics, Chemistry and Maths in 10+2.

The students are accepted based on their scores in the entrance examinations that are conducted on a national and state level. Some private colleges like BITS Pilani conduct their examinations and students are required to score the minimum eligibility criteria to be admitted in the course.
Eligibility Criteria For Postgraduate Automobile Engineering Course
For admissions in the postgraduate programs in Automobile Engineering, it is required that the candidate has completed an undergraduate degree in the same from a recognized university.

Candidates aiming to pursue a postgraduate automobile engineering course must secure a minimum percentile that the particular institution or university has required.
Browse Automobile Engineering Colleges by States
Browse Automobile Engineering Colleges by Location


Automobile Engineering Entrance Exams
Different entrance exams for Automobile Engineering are conducted in various colleges on the state and national levels. A candidate is required to pass these exams to be eligible to study automobile engineering. Private institutes conduct their entrance exams, and other colleges take admissions based on the following Automobile Engineering entrance exams: -
JEE Main (Joint Entrance Examination) – This exam is conducted all over India by the National Testing Agency. A candidate is tested on his knowledge about various Science subjects such as Physics, Maths and Chemistry, Aptitude, drawing and planning. Check more details about JEE Main
JEE Advanced– JEE Advanced is also a national level entrance examination to provide admissions in engineering programs. JEE Advanced is the second level examination in which a candidate can appear after clearing JEE Main. Check more details about JEE Advanced
UPSEE (Uttar Pradesh Entrance Examination) – This is a state-level entrance examination conducted by the APJ Abdul Kalam Technical University for its admissions in undergraduate and postgraduate exams. The mode of this exam is offline and is conducted once a year.
Also Read: Automobile Engineering Certification Courses
Scope of Automobile Engineering in India and Abroad
Scope of Automobile Engineering
Among many professional fields in this day and age, Automobile Engineering is undoubtedly one of the most pursued professions by the young lot. Everyday development in the automobile industry calls for more young professionals in the field who are enthusiastic about the work. The future of Automobile Engineering with the inclusion of automotive vehicles makes it even more interesting for the aspirants who want to experiment with their innovation and scientific creativity.
The automobile market, both in India and abroad requires such individuals who can bring about important changes that are required in the future of this area. There are large investments in this industry and constant growth in the concept of making the vehicles much more comfortable for the people and working with the latest technology to do what's needed by the customers. Hence, there is a huge scope in the automobile companies that are working towards these scientific innovations and which in turn call for the young talent to serve.
Students also liked
Course Fees Automobile Engineering
Minimum Fees
Maximum Fees
Private
Government
Private
Government
UG

21.15 K

B.Voc. in Automobile Engineering at Debra Thana Sahid Kshudiram Smriti Mahavidyalaya, Debra

6.00 K

B.E /B.Tech in Automobile Engineering at Government Engineering College, Modasa

18.60 Lakhs

B.E /B.Tech in Automobile Engineering at Amity University, Noida

10.58 Lakhs

B.Tech M.Tech in Automobile Engineering at Indian Institute of Technology Kharagpur

PG

70.00 K

M.E /M.Tech. in Automobile Engineering at OPJS University, Rajgarh

7.90 K

M.E /M.Tech. in Automobile Engineering at LD College of Engineering, Ahmedabad

8.14 Lakhs

B.E /B.Tech in Automobile Engineering at Hindustan Institute of Technology and Science, Chennai

2.68 Lakhs

M.E /M.Tech. in Automobile Engineering at National Institute of Technology Warangal

DOCTORAL

60.00 K

Diploma in Automobile Engineering at Techno Global University, Shillong

25.00 K

Diploma in Automobile Engineering at Dayalbagh Educational Institute, Agra

4.20 Lakhs

Ph.D in Automobile Engineering at Marwadi University, Rajkot

66.00 K

Diploma in Automobile Engineering at Institute of Advanced Studies in Education, Churu

DIPLOMA

7.88 K

Diploma in Automobile Engineering at Gumla Polytechnic, Gumla

6.12 K

Diploma in Automobile Engineering at Thanthai Periyar EV Ramasamy Government Polytechnic College, Vellore

18.00 Lakhs

Diploma in Automobile Engineering at Centurion University of Technology and Management, Bhubaneswar

2.13 Lakhs

Diploma in Automobile Engineering at University Polytechnic, BIT Mesra, Ranchi
Course Subjects
Automobile Engineering Syllabus

Different universities and colleges have a different set of subjects per semester in automobile engineering courses. Some main subjects/syllabus of Automobile Engineering that are essential for all the aspiring candidates are as follows: -
Mathematics
Physics
Chemistry
Graphics
Computer and programming
Electrical Engineering basics
Thermodynamics
Fluid mechanics
Automotive Engines
Automotive Electronics
Automotive Transmission
Robotics
Applied Chemistry
Applied Modern Physics
Calculus, Statistics and numerical methods
Graphics and drawing
Communication skills
Engineering mathematics
Basic and advanced Computer-Aided Design
Chassis Suspension
Vehicle Design
Automotive safety
Two and three-wheelers
Marketing management
Careers in Automobile Engineering
Careers in Automobile Engineering
There are wide-ranging career prospects in the field of automobile engineering. The candidates may choose from these varieties and build their careers accordingly. A vast network of companies in the Automobile Engineering industry hire professionals who are capable of handling machines and equipment related to automobiles, have good knowledge in designing and repair related tasks, product assembling know-how, managing manufacture and testing of vehicles.
The automobile engineering graduates work in production plants, service stations, insurance companies, transport corporations, vehicle design companies, motorsport companies, fuel companies, and research labs. The graduates of automobile engineering with relevant experience are placed with some of the best companies in India and earn a good salary package.
Popular Engineering Colleges in India
Browse B.Tech Colleges by Cities
Browse B.Tech Colleges by States
Upcoming trends
Upcoming Trends and Topics in Automobile Engineering
Some of the top upcoming trends in the automobile engineering sector are listed below:-
Artificial Intelligence- AI is an emerging trend in almost all areas of professional fields. In the automobile industry, AI plays an important role in driverless cars and improves safety measures. Several software systems are being developed in India and abroad that focus on increasing the efficiency of automotive vehicles.
Human Machine Interface- The Human-machine interface provides a voice-based system. The machine then interprets the voice and acts accordingly. This is a common method of operating in today's technology. Some newly developed interfaces include Schneider electric, Awayr, RSView 32, etc.
Data Analytics- This technology combines the functions of storing and providing the required data about the vehicle. It informs about the necessary actions that the driver or manager should take according to the issue faced by the vehicle. It ensures safety and maintenance.
Advanced Combustion Technology- The advanced combustion technology focuses on understanding engine combustion and development of combustion modes. They focus on developing low emissions without sacrificing efficiency.
Browse automobile engineering certification courses
Certifications for Automobile Engineering

AutoCAD Certified Professional

Certificate Course in Master of CAD/CAM

Certificate in Computer Aided Engineering

Certificate in Rapid prototyping and Rapid tooling

Finite Element Analysis
Job Profiles and Top Recruiters
Job Profile

Roles and responsibilities

Automobile Engineer

An Automobile engineer designs and prepares drawings and products and makes modifications in them. He also conducts research and develops designing components regarding vehicles and the procedures used in their testing.

Design Engineer

Design engineers assist in designing and developing ideas required for a product. They help the technical staff with their ideas and manage the processes involved in the development of the product.

Sales Officer

A sales officer guides the customers regarding automobiles they want to purchase. He is required to know every detail and specification that the product is equipped with to raise the sales of the same.

He must have excellent communication and persuasion skills which drive customers to buy a particular product.

Research and Development Engineer

R&D Engineers, as the name suggests are responsible for the development of new products according to the market and customer requirements.

They are also responsible for researching the existing products and making changes if there is a certain shortcoming or default.

Purchase manager

Purchasing managers make negotiating strategies to purchase the best quality products, equipment and tools related to an automobile.

They are skilled in the knowledge of the market and pricing of different products. They develop contacts with vendors and suppliers who provide the product at a reasonable rate.

The responsibility of an automobile engineering professor is to impart knowledge to the aspirants about the field and raising their efficiency in the competitive industry by supporting them throughout their course.

He is expected to be an expert in the subject that he is teaching so that the students can learn the best and apply them in their workspaces.

Engine manufacturer

The role of an engineer in manufacturing consists of developing manufacturing processes, preparing reports, taking account of stocks, dealing with sales and purchase departments, estimating costs and developing cost-effective strategies for the existing products.
Top Recruiters in Automobile Engineering Sector
The list of the top companies/recruiters in the automobile industry is as follows: -
Maruti Suzuki India Ltd.
Mahindra & Mahindra Ltd.
Tata Motors Ltd.
Hero Moto Corp Ltd.
Bajaj Auto Ltd.
Ashok Leyland Ltd.
Force Motors Ltd.
Hyundai India
Honda cars
Volkswagen
Volvo
Tesla
BMW & Mercedes
Ford
Toyota
Average Salary
Average Salary in Automobile Engineering Field
| | |
| --- | --- |
| Job Profile | Annual income |
| Automobile Engineer | Rs. 5-6 lakhs p.a. (Approx.) |
| Design Engineer | Rs. 6-7 lakhs p.a. (Approx.) |
| Sales Officer | Rs. 2-3 lakhs p.a. (Approx.) |
| Research and Development Engineer | Rs. 7-9 lakhs p.a. (Approx.) |
| Purchase manager | Rs. 6-8 lakhs p.a. (Approx.) |
| Academician | Rs. 3-4 lakhs p.a. (Approx.) |
| Engine manufacturer | Rs. 8-10 lakhs p.a. (Approx.) |
Popular Online Engineering Courses and Certifications
Required Skillset for Automobile Engineering
Required Skillsets for Automobile Engineering
Some soft and technical skills are expected from a candidate who wants to pursue a career in automobile engineering.
The soft skills required for automobile engineering are as follows: -
Good communication skills.
Problem-solving and analytical skills.
Teamwork
Critical Thinking
Ability to work under pressure.
Time management
Technical skills required for automobile engineering are as follows: -
Knowledge of electrical systems.
Good knowledge of mathematics and physics.
Reasoning.
Ability to work with different tools used in vehicles and repairing system.
Ability to use the required scientific method to solve problems.
Course Curriculum for Automobile Engineering
The curriculum of the automobile engineering course focuses on imparting knowledge about disciplinary areas such as computer programming, engineering graphics, fluid mechanics, Physics, Mathematics, electronics, automotive pollution and control, engineering mechanics, thermodynamics, machining processes, and manufacturing techniques. The aim of providing students' knowledge of these areas is to make them efficient in applying their scientific expertise in the tasks related to the automotive industry, in the repairing and manufacture processes of the vehicles.
The curriculum of automobile engineering helps the students in staying updated in the changes taking place in the automobile industry and what special or latest skills they need to build to work for a company.
Browse Engineering Colleges by States
Browse Engineering Colleges by States
Popular Automobile Engineering Entrance Exams in India
Popular Automobile Engineering Colleges in India VIEW ALL
Frequently Asked Questions (FAQs)
Question: What is the eligibility criteria for a Diploma in automobile engineering?
Answer :
To pursue a Diploma in Automobile Engineering, a candidate must have passed class 10th with an aggregate of 50% marks from a recognized board.
Question: What is the scope in automobile engineering ?
Answer :
Students after pursuing this course work for private or public sectors. Some also start their enterprises. Going into research or academics is also an option. For that purpose, it is better to first pursue masters in this field.
Question: What are the highest paying jobs in automobile engineering outside India, and what skills are required in those?
Answer :
Some of the highest paying job profiles are of an automotive technician, sales managers, Industrial designers, automotive repairers, and installation and maintenance occupations. These professionals earn an average salary ranging from 36 - 50 thousand dollars annually.
The skills needed for these jobs include good oral and written communication skills, ability to work under pressure, deliver work on time, dealing with different and spontaneous challenging situations, take cost-effective decisions, good analytical and numerical skills, ability to deal with customers and build effective clientage, ability to work in a team and take beneficial decisions, good mathematical and designing skills, knowledge in computers and design-related software, problem-solving attitude, clarity in technical concepts, knowledge in equipment and tools.
Question: What skills are needed to become a designer in automobile engineering?
Answer :
Good knowledge in Computer-Aided Design (CAD), CAM (Automation), an eye for detail, basic programming, design graphics analytical skills and ERP is expected from the candidates who wish to work as designers in this field.
Question: What are the top colleges in India for pursuing an automobile engineering Course?
Answer :
Some of the top colleges include IIT Delhi, Madras Institute of Technology, Manipal Institute of Technology, Indian Institute of Technology Bombay, IIT Roorkee, Coimbatore Institute of Technology, College of Engineering Pune, SRM Engineering College, Lovely Professional University.
Questions related to Automobile Engineering
Showing 887 out of 887 Questions
Courses Similar to Automobile Engineering
Interested in Automobile Engineering? Find information around eligibility, career scope, jobs , colleges and exams and much more for free.