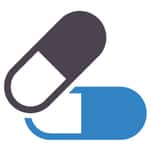 Pharmacy
Degrees offered: B.E /B.Tech, B.Pharma, B.Sc., B.Sc.(Hons), B.Voc., BS, D.Litt
Q&A : 4.4 K Question
What is Pharmacy
We can identify the professionals who diagnose our illness, but most of the people aren't aware of the fact that the drug we take is manufactured by the Pharmacy industry, commonly known as the pharmaceutical industry. There's a long process involved in the manufacturing of a drug, and its approval in the Pharma industry.


Pharmacists (Chemists or druggists): Pharmacists are healthcare professionals who practice in pharmacy, the field of health sciences focusing on safe and effective medication use.


They are licensed to prepare and dispense medications, involved in patient care, counsel patients, and monitor outcomes according to a prescription from a licensed health professional.


Apart from drugs too, a pharmacist has holistic roles to play in anything that has chemicals, from the food you take to the products you use, all of this comes under the umbrella of pharmacy. They have an active role to play in many industries.
Eligibility Criteria (UG & PG) of Pharmacy
UG Level
Candidates must have passed 10+2 from a recognised board.
An aggregate of a minimum of 55 % is required.

PG Level
Candidates must have done their Bachelor of Pharmacy from a PCI/UGC/AICTE recognised university or institute.
Minimum aggregate is dependent on the university you're pitching for, but the candidate should at least have obtained 50% marks.
The minimum age must be above 17 years by 31 December before applying.

Doctorate Level
The candidate must have passed M. Pharma with an aggregate of minimum 55% marks.
The upper age limit to apply for UGC NET is 28 years. This age limit has relaxation for certain reserved categories.
Pharmacy Entrance Exam
UPSEE – Uttar Pradesh State Entrance Exam is an exam conducted for the admission in various colleges across Uttar Pradesh. It is a state-level entrance exam conducted by AKTU (Dr APJ Abdul Kalam Technical University). It is conducted both offline and online and held in September.
WBJEE – West Bengal Joint Entrance Exam is a state-level joined entrance exam for engineering and pharmacy students conducted by the West Bengal Joint Entrance Exam Board (WBJEEB) offline in February.
GUJCET – Gujarat Common Entrance Test is a state-level entrance exam for admission in various pharma colleges and is conducted by the directorate of technical education, it is held in August, offline.
KCET – Karnataka Common Entrance Test is a state-level entrance exam conducted by Karnataka Exam Authority (KEA) in July.
PG Level
GPAT – Graduate Pharmacy Test is a national level exam conducted by AICTE to provide admission to the students willing to take admission in M. Pharma.
NIPER JEE – NIPER Joint Entrance Exam is a national-level entrance exam held across India. It awards Postgraduate level courses in the field of Pharmacies such as M.S. (Pharma), M. Pharma, M. Tech (Pharma), PhD (Pharmaceutical & Biological Sciences disciplines), and MBA (Pharma) offered by various campuses of NIPER. It is usually held in September, online.
Doctorate Level
NIPER JEE – It is a joint exam for PG and PhD candidates, held in September.
CSIR-UGC NET – National Eligibility Test: Generally held in June, it is a national level Joint CSIR-UGC Test conducted by NTA. The eligible Indian candidates are awarded Junior Research Fellowships (JRF).
Scope of Pharmacy in India and Abroad
Pharmacy science is way broader than sitting behind the counter of a drug store. It is a vast and very important field. India is one of the biggest pharma markets in the world.


What is pharmacy all about? When you go to a doctor, he diagnoses the diseases, but the medicine you take is not developed by the doctor.


It is developed by a pharmacist. The pharmacist knows the chemical compound, its nature and effect on the body of a living being.


Therefore, in the medicinal field, pharma is one of the most important fields. Owing to the increased no. of diseases, there's a huge scope in the field of pharmacy.


Medicine is important to humankind and so the professionals who manufacture it. Not just in India but there's a huge demand for Pharmacy professionals in foreign countries too.
Course Fees Pharmacy
Minimum Fees
Maximum Fees
Private
Government
Private
Government
UG

22.00 K

B.Pharma in Pharmacy at Jayamukhi College of Pharmacy, Narsampet

11.80 K

B.Pharma in Pharmacy at Regional Institute of Paramedical and Nursing Sciences, Aizawl

57.00 Lakhs

B.Pharma in Pharmacy at MIT WPU School of Pharmacy, Pune

6.56 Lakhs

B.Pharma in Pharmacy at Dharmsinh Desai University, Nadiad

PG

20.00 K

M.Phil. in Pharmacy at MATS University, Raipur

44.42 K

M.S. in Pharmacy at National Institute of Pharmaceutical Education and Research Hajipur

6.88 Lakhs

M.Pharma in Pharmacy at Manipal Academy of Higher Education, Manipal

3.81 Lakhs

M.Pharma in Pharmacy at Guru Nanak Dev University Regional Campus, Sultanpur Lodhi

DOCTORAL

45.00 K

Pharm.D in Pharmacy at Jayamukhi College of Pharmacy, Narsampet

25.00 K

Pharm.D in Pharmacy at Saurashtra University, Rajkot

30.00 Lakhs

Pharm.D in Pharmacy at SRM College of Pharmacy, Kattankulathur

2.42 Lakhs

Pharm.D in Pharmacy at Government College of Pharmacy, Amravati

DIPLOMA

6.00 K

Diploma in Pharmacy at Shri Shivaji Polytechnic Institute, Parbhani

1.10 K

Diploma in Pharmacy at Government College of Pharmacy, Bengaluru

19.20 Lakhs

Diploma in Pharmacy at Manipal Academy of Higher Education, Manipal

1.80 Lakhs

Diploma in Pharmacy at Sam Higginbottom Institute of Agriculture Technology and Science, Allahabad
Course Subjects
The course syllabus for UG/PG/PhD level is different; however, here's the list of basic core subjects that are taught in all the courses.
Human Anatomy
Human physiology
Inorganic chemistry
Communication skills
Biology
Remedial Mathematics
Physics Pharmaceutics
Pharmaceutics Microbiology
Pharmaceutics Engineering
Organic Chemistry
Pharmacology
Pharmacognosy & Phytochemistry
Medicinal Chemistry
Herbal Drug Technology
Cosmetic Science
Cell and Molecular biology
Pharma Marketing Management
Biostatistics and Research
Industrial Pharmaceutics
Herbal Drug Technology
Biopharmaceutics and pharmacokinetics
Pharmacy Practice
Quality control and standardisation of Herbals
Quality assurance
Careers in Pharmacy
The pharmaceutical industry is a highly escalating sector as there are efforts to increase manufacturing and discovery of drugs in India. Candidates interested in Pharmacy science can have a significant and satisfying career as there's a lot of increase in jobs and opportunities.


They can choose to work in various industries according to their suitability such as research and development industry, analysis and training industry, packaging industry and marketing industry.


A major in Pharmacy science can get a job in both the private and government sectors. Jobs in government and private sector has been listed below


Private sector
Pharmacy - hospital or personal
Academics- lecturer
Hospital and clinical pharma Consultancy
Herbal cosmetic manufacturer
Public testing lab
Insurance companies

Government jobs
FDA
Drug inspector
Food inspector
Government analyst

Central government bodies
PCI
Research institute
Government hospital
Railway pharmacist
Air force/army pharmacists
Academics government colleges
Upcoming trends
Like every industry, the pharmaceutical industry is trying to keep up with the speedy emergence of new technologies. With the continuous endeavour of Pharmacy professionals, everything we see in sci-fi movies will soon become our reality. Some of the most amazing trends of Pharmacy that might get familiar in the near future are-
Silico trials will soon replace clinical trials on animals and human beings.
Use of digestible sensors to keep track of the digestion and absorption of the pills.
Implementation of AU (Augmented Reality)
Pharmacogenomics will help the practitioners to diagnose every individual based on his/her heredity.
Human brilliance will be doubled by the use of Artificial Intelligence.
Job Profiles and Top Recruiters
Job profile
Pharmacy students can get jobs in both government and private firms. They are employed in food and drug research, drug manufacturing companies, health care centres, and they can also work for themselves by having a small dispensary set-up. Some of the main job profiles in the pharmaceutical industry has been listed below:
Job Profile

Job Description

Medical Writer

A medical writer works with doctors, scientists, and other subject matter experts, to create documents that effectively and clearly describe research results, product use, and other medical information. Their job is to document all the necessary information. This is one of the most sought jobs in Pharmacy

Clinical Research Associate

A Clinical Research Associate collects and organises data obtained during studies and in field trials. They coordinate and process results gained from long-term testing of drugs, products and medical procedures.

Drug Safety Associate

A drug safety associate is responsible for monitoring the safety of pharmaceutical drugs. They evaluate as well as prevent adverse reactions in patients. They distinguish and analyse the ratio of risks & benefits of a drug that is marketed in the pharma sector.

Drug Inspector

A Drug inspector is responsible for inspecting establishments that manufactures, stores, handles, or sells different cosmetics, food items, drugs, and other such items.

Pharmaceutical Scientist

They are well-trained experts mainly responsible for discovering, developing, testing and manufacturing new medications and drugs.

Formulation Development Associate

FD Associate is responsible for the development of new products, processes systems and formulations in drugs. They provide technical support to the team.

They are responsible for increasing the sales by studying existing and potential volume of dealers. They submit orders by referring to price lists and product literature.

They also recommend changes in products, service, and policy by evaluating results and competitive developments.

Pharmacy Business

Their job is to distribute and dispense medicines in either retail or wholesale, regionally or across India after going through all the ethical and legal guidelines by the monitoring bodies, while ensuring that safe and correct medicines are supplied to the public.
Top Recruiters
Cipla

Reddy's Laboratories

Lupin

Sun Pharmaceutical Ltd

Aurobindo Pharma.

Zydus Cadila

Torrent Pharmaceuticals

Glenmark Pharmaceuticals

Novartis

Intas Pharma

Ranbaxy

Pfizer

AbbVie

GlaxoSmithKline

Johnson & Johnson

GlaxoSmithKline

Amgen

Merck
Average Salary
The salary in the Pharmacy field is dependent on the organisation you're seeking a job in and your skills and exposure. A fresher can get a package worth Rs. 2-4 Lakhs p.a. (Approx.) while an experienced professional can easily get a handsome salary package of about 10-12 Lakhs p.a. (Approx.).
| | |
| --- | --- |
| Job Profile | Average Salary |
| Medical Writer | Rs. 2-4 lakhs p.a. (approx.) |
| Clinical Research Associate | Rs. 5-6 lakhs p.a. (approx.) |
| Drug Safety Associate | Rs. 3-5 lakhs p.a. (approx.) |
| Drug Inspector | Rs. 6-8 lakhs p.a. (approx.) |
| Pharmaceutical Scientist | Rs. 5-7 lakhs p.a. (approx.) |
| Formulation Development Associate | Rs. 4-6 lakhs p.a. (approx.) |
| Sales/ Marketing Executive | Rs. 4-5 lakhs p.a. (approx.) |
| Pharmacy Business | Rs. 6-8 lakhs p.a. (approx.) |
| QA/QC Associate | Rs. 3-5 lakhs p.a. (approx.) |
Required Skillset for Pharmacy
In a world full of competition, having academic knowledge is never enough, to have a lucrative career, it is important to have both hard and soft skills. Some of the skills important for the Pharmacy industry are:


Communication skills- As a Pharmacy professional one will have to deal with clients, practitioners, distributors and marketers. To make the process smooth and effective, it is important to be good in communication.


Good in ethics- This is an important skill set for a pharma industry because as a medical professional you have to protect the information of patent drugs while working in the industry and patient personal information in counselling.


Reading skills- As we know, Pharmacy is a field in which students have to deal with lots of chemical compounds, patent laws, and medicinal plants. Therefore, for the collection of information and knowledge, you have to be an avid reader and have the ability to understand what they read.


Analytical mind- As Pharmacy is a professional course in which students have to deal with lots of analysis of drugs, compounds and how and where they show effect according to it. New developments and research take place all the time; therefore, to be good in the game, you have to have an analytical mind.


Monitoring skills:- The process of manufacturing a drug isn't a cakewalk; it involves a lot of hard work and monitoring. Taking care of observation and proper maintenance of records is impossible to enable professionals to gather all the information about the work they are doing


Leadership quality- If you get into entrepreneurship you'll lead a company, or if you are a project manager or a government official you'll have lots of people working under you and to be successful in your work leadership quality plays an important role for the desired outcome.


Driven and resilient nature- In many situations you have to face failure or you have to work in an environment in which your professional life is dominant over your social life; you won't be able to cope up if you're driven. Developing a drug or medicine is a long-term process, you have to sit in labs without knowing a fixed time; therefore, it is very important to be patient and enthusiastic for your work.
Course Curriculum for Pharmacy
Pharmacy course curriculum includes specialised core subjects, workshops, projects, laboratory training and industrial training, among others. Apart from the hard skills, the course curriculum also includes soft skills such as communication skills, environmental science studies, ethics, rules and regulations of the Pharmacy Council of India.


The curriculum is designed to develop a professional that has expertise in the subject, has industry knowledge and understands the need of the time. Apart from academic brilliance, a pharmacy student must have worked for two internship programs.
Popular Pharmacy Entrance Exams in India
Popular Pharmacy Colleges in India VIEW ALL
Frequently Asked Questions (FAQs)
Question: What is the average fee for Pharmacy colleges in India?
Answer :
The fee structure depends whether you're considering a government or a private institution. It can amount from Rs. 50 thousand to 6 lakhs.
Question: What are the job aspects after doing pharmacy?
Answer :
The degree doesn't limit you to sitting behind the counter of a drugstore, yes it is one career option, but pharmacy opens to door to various other jobs in industries such as
Research and Development Industry
Analysis and Training Industry
Packaging Industry
Marketing Industry
One can also prepare for various government jobs in the pharma industry.
Question: What does doctorate in pharmacy entail?
Answer :
A doctor in pharmacy or Pharm D is the only doctoral degree that can be pursued directly after 10+2. It is a six years long course that involves 5 years of academic training and 1 year of internship. BPharma students can also apply for this course.
Question: Which are the top colleges for pharmacy?
Answer :
The top five pharmacy college in India have been listed below:
NIPER (National Institute of Pharmaceutical Education and Research)
Manipal College of Pharmacy, Karnataka
Institute of Chemical Technology, Maharashtra
Birla Institute of Technology, Ranchi
Indian Institute of Technology, BHU
Question: What are the different courses available in 'pharmacy'?
Answer :
There are all kinds of courses available in pharmacy z same has been listed below:
Diploma in Pharmacy ( D. Pharma)- 02 years
Bachelor in Pharmacy (B. Pharma) 04 years
Masters in Pharmacy (M. Pharma) 02 years
Doctor in Pharmacy (Pharma D) 06 years
Doctor in philosophy (PhD Pharma) 3-7 years
Questions related to Pharmacy
Showing 4380 out of 4380 Questions
Courses Similar to Pharmacy
Interested in Pharmacy? Find information around eligibility, career scope, jobs , colleges and exams and much more for free.