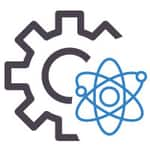 Nuclear Engineering
Degrees offered: B.E /B.Tech, B.Tech M.Tech, M.E /M.Tech., M.Phil., Ph.D
Q&A : 77 Question
What is Nuclear Engineering
Nuclear engineering is a branch of engineering which includes topics and theories from both electrical engineering and chemical engineering. It deals with combing and breaking down of nuclei. The energy released from this is used to convert water to steam, which is later used to run a turbine. This manages to generate electricity. Nuclear engineering deals with the study of thermodynamics, radiation, nuclear safety and fuel and so on.


The energy produced from nuclear plants is of low costs, and hence the operational expenses are cheap. Nuclear Energy is extremely reliable; hence there is a gradual shift towards building and producing nuclear energy.


Those who are interested in engineering and those who enjoy both electrical and chemical aspects of engineering will find nuclear engineering interesting.


You could take up B.Tech in Nuclear Science and Technology for your undergraduate and then pursue your master's in the field when you like.


The bachelor's course for Nuclear engineering is for four years, and the master's course is for two years. You need to have a background in science, to enrol for this course.


The student must enjoy learning and should be interested in physics, mathematics and chemistry, and they should also have extensive knowledge of the same.
Eligibility Criteria (UG & PG) of Nuclear Engineering
Eligibility Criteria for Undergraduates
These are some of the specified requirements that are mentioned by most of the colleges. They are mentioned below:
The student should have completed 10th and 12th with a minimum of 50% from a recognised board.
The student should have a background in science, with mathematics, physics and chemistry as their core subjects.
Entrance exams will play a major role during admissions. The students should prepare to score well in the exams.

Nuclear engineering Eligibility Criteria for Postgraduates
These are a few criteria's colleges follow during admissions:
The student should have completed 10th and 12th with a minimum of 50% from a recognised board or university.
The students should have a degree in Engineering; it could be chemical, electrical or electronics or even mechanical. Even a B.Sc. A physics degree is acceptable.
The applicant must have obtained a minimum of 55% in their undergraduate examination.
Entrance exams like GATE, determine your admissions. Hence, the students are advised to focus on them from the beginning.
This is the basic criteria that colleges follow. These are not all; admissions in each college is a unique process. The students are requested to look up the specifications mentioned by each college.

Entrance Exams
Colleges usually provide admissions to students based on their scores in entrance exams. Here are a few entrance examinations that are conducted for the undergraduate and postgraduate studies:
JEE Main- JEE Main is conducted to provide admissions to students enrolling in all engineering courses. It is a competitive exam, and hence sees a lot of participation and competition.
JEE Advanced - JEE Advanced comes after JEE Main. It is the second level. Those who score well in these exams get admission into India's top colleges that include the IITs and IISc.
GATE - GATE is conducted for screening students into the postgraduate programme for Engineering. This exam sees huge participation and is difficult to crack.
CET- Common Entrance Tests are conducted by the respective governments. These provide admissions into colleges in the respective states only.
AJEE - It is an entrance exam conducted by AISECT Group of Universities. The exam is conducted in both online and offline modes.
These are some of the popular exams conducted for engineering. Once you obtain a good score, you will get admissions into various nuclear engineering courses. The entrance exams are not easy and require dedicated practice and preparation.
Scope of Nuclear Engineering in India and Abroad
Nuclear engineering is one of the emerging fields of engineering. After years of research and studies, nuclear energy is slowly emerging as one of the major energy sources. In India, nuclear engineers are beginning to have a lot of demand. Nuclear energy has a high energy density that is of great use for many industries.


The generation of nuclear energy does not produce carbon emissions. This is extremely advantageous, as a lot of other sources of energy emit carbon dioxide into the atmosphere. When carbon dioxide exceeds the limit, it can result in tremendous climatic changes.


We can already see an increase in nuclear energy being used at a larger rate. Moreover, learning nuclear engineering doesn't limit your options to nuclear engineering alone. You get to work in radiology and maintenance of radiology equipment.


Agriculture, sterilisation plants, Hydrogen production plants, fertiliser industries all employ nuclear engineers. Hence, this is a field that has a sea of opportunities. Outside India, especially the United States, France, Russia, Germany, Japan and other such countries generate the world's largest nuclear energy. Working in these countries would bring you a lot of options and opportunities in the field of Nuclear engineering.
Course Fees Nuclear Engineering
Minimum Fees
Maximum Fees
Private
Government
Private
Government
UG

6.25 Lakhs

Dual Degree in Nuclear Engineering at NIMS University, Jaipur

---

Data not available

17.05 Lakhs

B.Tech M.Tech in Nuclear Engineering at Amity University, Noida

---

Data not available

PG

99.00 K

M.E /M.Tech. in Nuclear Engineering at NIMS University, Jaipur

48.00 K

M.E /M.Tech. in Nuclear Engineering at Jadavpur University, Kolkata

5.63 Lakhs

M.E /M.Tech. in Nuclear Engineering at School of Engineering, University of Petroleum and Energy Studies, Dehradun

2.28 Lakhs

M.E /M.Tech. in Nuclear Engineering at Indian Institute of Technology Bombay
Course Subjects
Here are the subjects that are offered during the nuclear engineering programme:
Chemistry
Value Education
Mathematics
Environmental Science
Physics
Nuclear Fusion
Plasma Physics
Basic engineering
Biological effects of radiation
Material Science
Nuclear Radiation
Nuclear-Thermo Hydraulics
Reactor Theory and Kinetics
Language
Applied Radio Chemistry
Fluid Dynamics
Nuclear Reactor Theory
Nuclear Radiation measurements
Mechanics of material
Molecular and Cell Biology
Quantum mechanics
Engineering economics and management
Nuclear Fuel systems
Thermodynamics
Nuclear Power Engineering
Neutron Physics
Nuclear waste management
Engineering mechanics and Fluid mechanics

These are the subjects taught at the undergraduate and postgraduate level.
Careers in Nuclear Engineering
You could work in a lot of titles under this field. Both private and government agencies employ people in this field. Government is the larger employer here.
You could get into research or teaching once you become a nuclear engineer.
You could also practice nuclear engineering. You could get into the agricultural or fertiliser field also.
Chemical engineering, material scientist, physical scientist these are all the other options you could look into.
Upcoming trends
Nuclear engineering is a relatively new field. Therefore, it is still largely in the developing phase. In the years to come, Nuclear Energy will probably take over all other traditional sources of energy.


A lot of nuclear waste is generated when nuclear energy is produced, research and studies are being conducted to find ways to minimise waste generation.


Scientists and engineers are trying to come up with ways to make this field more sustainable and environmentally friendly. Over the years, the price of installing such plants will also come down. Hence, if you take up the course of Nuclear engineering, within a few years, you will have an established career.
Job Profiles and Top Recruiters
Nuclear engineering Job profiles
Here are a few job profiles that exist in the field of Nuclear engineering. They are as listed below:
Job Profile

Description

Project Engineer

A project Engineer is responsible for making project objectives that are based on various plans and procedures.

They schedule preparations, plan various projects, then look after resources executing for all the technical activities.

Materials Engineer

Materials Engineer's role is to come up with new and varied materials that can be used for new activities. They majorly deal with metals, plastics and ceramics.

A chemical engineer applies all theories of Maths, Physics, Biology and chemistry together to solve problems. They design various processes that can be executed on various levels.

Professor

Teaching is also a widely accepted option. You could teach in institutes and universities across the world.

Scientific Engineer Associate

A scientific engineer associate will interact with all the team members to make sure that they work efficiently. They use various methods to make it inclusive. Their role is to improve productivity.

Physical Scientist

A physical scientist focuses mainly on Physical properties and energy. They conduct research and studies in the field.
Top Recruiters
Here are some of the top recruiters in the field:
We build Staffing
NPCIL
ISRO
DRDO
BARC
BWXT
Blach & Veatch
American Electric Power
First Energy
Canberra

These are a few companies and organisations that hire Nuclear engineering graduates.
Average Salary
The table below shows the average salary that those in this field earn.
| | |
| --- | --- |
| Job Profile | Average Annual Salary |
| Project Engineer | Rs. 4 Lakhs p.a. (Approx.) |
| Materials Engineer | Rs. 3 Lakhs p.a. (Approx.) |
| Chemical Engineer | Rs. 4 Lakhs p.a. (Approx.) |
| Professor | Rs. 5 Lakhs p.a. (Approx.) |
| Scientific Engineer Associate | Rs. 11 Lakhs p.a. (Approx.) |
| Physical Scientist | Rs. 5 Lakhs p.a. (Approx.) |
Required Skillset for Nuclear Engineering
Here are a few skill sets required for nuclear engineering:
Analytical skills-Nuclear engineering graduates need to be very analytical. They must be able to analyse details and observations closely. If you have good analytical skills, it helps you deal with problems that occur regularly, and help you come up with solutions quickly.


Problem-solving skills- A Nuclear engineering finds themselves in situations that put that on edge. Hence, a nuclear engineer must be ready to come up with solutions to the problems that they come across. They should be able to think quickly, even in scenarios that put them in a fix.


Communication skills- You usually find yourself working with a lot of people. In such spaces, you should have the ability to communicate clearly. Those around you should not be all at sea. You should know how to speak and what to speak.


Team Work- In most cases, nuclear engineers have a team working with them. It is not easy to work with a team. The most important part of being a nuclear engineer is that those with you can't be left in the lurch. You need to be able to work with them well, without it turning chaotic.


Detail-oriented- The field as such gives importance to detail. A small slip up could result in a Catastrophe. Hence, you need to be constantly aware of every step you make. While doing your work, you need to give complete attention to every single detail.


Math skill- Mathematics plays a crucial role in nuclear engineering. The field involves elaborate and complex calculations. Hence, those who take up this field must ensure that they have sufficient knowledge and practice.


Logical reasoning- Nuclear Engineering deals with a lot of complicated systems. Hence as a nuclear engineer, you must have the ability to think logically, without clouding your judgements. A nuclear engineer must also have the ability to reason well.


These are just some of the skills that will be beneficial. Those who wish to enrol in this field, must analyse their expertise in each skill.
Course Curriculum for Nuclear Engineering
During the course, the students are taught various theories that are involved in the field. Certain concepts of chemical engineering and mechanical engineering are applied to nuclear engineering.


The fundamentals of the subject are made clear to the students. Since the subject has a lot of practical knowledge and application, the students are given enough practice. They are trained to deal with practical situations.


They gradually learn to perform all the complex procedures and calculations on their own. Most colleges even allow students to take part in internships.


This enhances their knowledge of the subject. At the end of the course, some colleges provide Nuclear engineering placements to students.
Popular Nuclear Engineering Entrance Exams in India
Exam Date: 04 Feb, 2023 - 05 Feb, 2023
Popular Nuclear Engineering Colleges in India VIEW ALL
Frequently Asked Questions (FAQs)
Question: Do I need to be a science student if I want to take up nuclear engineering?
Answer :
Yes, it is mandatory. Only science students can apply to take up nuclear engineering. This is because knowledge of mathematics, physics, and chemistry is very important in this field.
Question: Can I take up Nuclear Engineering at the postgraduate level?
Answer :
If you have a B. Tech in Chemical, Mechanical, Electrical engineering, then you can pursue nuclear engineering at the postgraduate level. Even a B.Sc. A physics degree is permitted. You don't need to have a B.Tech in nuclear Engineering for taking it up at the postgraduate level.
Question: Is the entrance exam for nuclear engineering the same as for the other branches of engineering?
Answer :
Yes, you will have to appear for the All India Engineering entrance examinations. All branches of engineering follow the same procedure.
Question: While preparing for the entrance, do I only have to focus on the JEE?
Answer :
JEE exam's syllabus and the other examination's syllabus are similar. Preparing for JEE will cover almost all topics. Also, if you crack JEE, you get placed into the best colleges. At the same time, make sure you keep a note of the syllabus of other examinations and make sure that you have prepared for those as well.
Question: Is nuclear engineering a popular course?
Answer :
In comparison to other fields of engineering, nuclear engineering is still in the growing phase. Hence, there aren't many students in the field. Over the years, however, we can see an increase in the number of aspirants.
Questions related to Nuclear Engineering
Showing 75 out of 75 Questions
Courses Similar to Nuclear Engineering
Interested in Nuclear Engineering? Find information around eligibility, career scope, jobs , colleges and exams and much more for free.