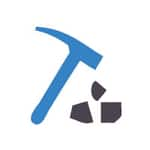 Geology
Degrees offered: B.A., B.A.(Hons), B.Sc M.Sc, B.Sc., B.Sc.(Hons), BS, BS MS
Q&A : 872 Question
What is Geology
Geology teaches the students about the Earth and its science. The solid and liquid matter that comprises the Earth's surface, the landforms, processes taking place in Earth's crust, constituents, understanding the working of the Earth's system, and history is studied in this specialisation. Geology is a specialisation of science which deals with physical components of Earth, various processes like landslides, floods, and volcanic eruptions among others.
It studies the development of Earth and how it evolved over 4.4 billion years. Geology students are scientists who study how the atmosphere, oceans and continents have originated. This information helps the geologists understand climate changes and its consequences and why this happens. They also deal with the construction of bridges, buildings, roads, and railway tracks by assessing the areas for their suitability for construction. They search for the areas which are rich in natural resources.
Eligibility Criteria (UG & PG) of Geology
Each college has its eligibility criteria which the students need to fulfil. Upon failing to fulfil them, their admission can be cancelled. Each degree course has its eligibility list.


For Diploma

For Bachelor
The students must have secured at least 55% marks in 10+2 class with their main subjects as Physics, Chemistry and Mathematics.

For Masters
The students should have secured at least 55% marks during their B.Sc. examination.
Geology Entrance Exams
The colleges and universities either conduct their entrance exams or give admission based on a national level exam. Some colleges even give admission based on merit(10+2 marks). Some of the entrance examinations are written below for each degree course –


For Bachelor
CG PET (Chhattisgarh Pre-Engineering Test)- This is an offline institute level entrance exam conducted in English and Hindi. This paper would comprise of 200 objective type questions. It grants admission for the UG and PG courses.

IISER IAT (Indian Institutes of Science Education and Research Aptitude Test)- It is an online national level entrance exam. It is 3 hours long and consists of 60 objective type questions from Biology, Chemistry, Mathematics and Physics. It grants admission for the UG courses.

OUAT (Odisha University of Agriculture and Technology Entrance Exam)- This offline entrance exam is conducted to grant admission for the UG, PG and doctoral courses. The paper consists of 200 objective type questions.

For Master
MRNAT (Manav Rachna National Aptitude Test)- This online entrance exam is conducted once a year in English. It is 90 minutes long, with no negative marking in the paper. This exam grants admission for the PG and doctoral courses.
Scope of Geology in India and Abroad
Why would a student want to pursue a geology course without knowing its scope? So here are the answers to these questions. Geology has in itself a lot of job opportunities for the students, it's a fun course, and the student's life would become more exciting after pursuing this course. Firstly, it has job opportunities in the private as well as the public sector. The students can become geologists, oceanographers, seismologists, and palaeontologists.


Secondly, geology course offer a decent amount of salary to the students, neither too less nor too much. In the start, as the students would enter as freshers, their salary would range from Rs. 4-5 lakhs p.a. (approx.) but after they gain experience, their salary may go up to Rs. 18 lakhs p.a. (approx.). Students can even have various other educational lines open for them after they do their bachelors. The students can go for masters and doctorate after they complete their bachelors' degree. A lot of top recruiting companies come to recruit these people.
Students also liked
Course Fees Geology
Minimum Fees
Maximum Fees
Private
Government
Private
Government
UG

4.86 K

B.Sc.(Hons) in Geology at Surat Pandey Degree College, Garhwa

1.89 K

B.Sc. in Geology at Fakir Mohan Autonomous College, Balasore

4.88 Lakhs

B.Sc.(Hons) in Geology at School of Engineering, University of Petroleum and Energy Studies, Dehradun

10.58 Lakhs

B.Sc M.Sc in Geology at Indian Institute of Technology Kharagpur

PG

4.40 K

M.Phil. in Geology at DBF Dayanand College of Arts and Science, Solapur

---

Data not available

2.52 Lakhs

M.Sc. in Geology at Manav Rachna International Institute of Research and Studies, Faridabad

1.75 Lakhs

M.Sc. in Geology at Indian Institute of Science Education and Research Pune

DOCTORAL

36.00 K

Ph.D in Geology at Shri Guru Ram Rai PG College, Dehradun

---

Data not available

1.36 Lakhs

Ph.D in Geology at Shri Shivaji Science College, Amravati

1.82 Lakhs

Ph.D in Geology at National Institute of Technology Hamirpur

DIPLOMA

---

Data not available

17.00 K

M.Sc. in Geology at Bangalore University, Bangalore

---

Data not available

17.00 K

M.Sc. in Geology at Bangalore University, Bangalore
Course Subjects
Each college offers different subjects for each degree course of geology. Some of the subjects have been mentioned below –


For Bachelors
Structural Geology

Physical geology and Geomorphology

Mineralogy

Crystallography and Mineral Optics

Stratigraphy

Palaeontology

Petrology

Exploration Geology and Remote Sensing

Economic Geology

Hydrogeology and Environmental Geology

Engineering Geology and Mining Geology

For Masters
Sedimentary Petrology

Metamorphic Petrology

Igneous Petrology

Mineralogy, Optics and Crystallography

Economic Geology

Geochemistry

Geophysics and Exploration Methods

Hydrogeology

Environmental Geology

Natural Resource Management

Geo-techniques and Engineering Geology

Dissertation

For Doctorate
Literature Review

Geological Survey

Remote Sensing

Sampling

Microscopy

Geochemical Analysis

Geo-scientific Writing
Careers in Geology
The Geology course offers so many options for studying the Earth ahead. These may be environmental protection, oil exploration, mineral exploration, resource management, and so many more. The lives of these geologists will become very exciting after the course. They can wish to become geographers, geologists, oceanographers, and meteorologists. The geology graduate students can also work in universities, government companies and NGOs. They can work both on-field as well as off-field.


They play a major role in finding that land which has vast reserves of natural resources and therefore their demand is increasing in both the private and public sectors of the society.
Upcoming trends
Since global warming is increasing day by day, new trends need to come up in the field of geology. Some of these trends are written below –
Interdisciplinary work – There should be an increase in the realisation that there is a problem in the system and so an isolated system should be set up for producing the desired result.

Quantification/Prediction – New models are being created to increase the understanding of policies/technology and development in this field. They can even collect satellite data and make chemistry models.

Monitoring – The existing devices are not so efficient in providing the resolution accurately. Therefore, monitoring is required.

Here should be an interaction between society and science due to the increasing concerns of water scarcity, global warming, and the usage of our natural resources.
Browse geology certification courses
Job Profiles and Top Recruiters
Job Profiles Offered to Geology graduates
Since geology course has a lot of job opportunities for the students, here are some of the job profiles the students would love to work as –
| | |
| --- | --- |
| Job Profile | Job Description |
| Petroleum Geologists | Petroleum Geologists determine the location and amount of combustible fuel present in the sediments of the land or ocean. They have to understand how the fuel originated, the amount of fuel present in the reservoir and its maturation stage. They use a variety of tools like geochemical analysis, sonar systems to discover such reservoirs and map them. They can also work with oil extraction companies in the mechanism of extraction of oil. |
| Hydrologists | A Hydrologists studies the relationship between soil and rock, how rainfall affects them. They use computer modelling its applications in finding the relationship. They apply statistical and hydrological techniques to analyse the data collected. They inform about the impact of environmental changes on the oceans and sea beds. They do projects on water regulation and its management. They figure out how floods have originated and what can be done to manage them. |
| Marine Geologist | A Marine Geologist analyses the data and information to find out the facts, principles and reasons behind the collected data. They plan surveys on the geological, geochemical and geophysical like collection, and processing these data. They study the maps, diagrams, charts and report which sites have mineral resources and are safe to extract natural resources. |
| | A Geologist has to plan the geological processes, gather and analyse the geological data collection and study the composition of the Earth's crust and its various minerals. A Geologist sets up research teams who would help them in this project. They write reports on their findings and conduct quality control tests for the suitability of the material. They ensure the projects developed are environmentally friendly and meet the other regulations. |
| Palaeontologist | A Palaeontologist is concerned with the study of fossil remains in the land of extinct species of plants and animals. They research the life forms which existed thousands if not millions of years ago and study how life has evolved of plants and animals. They learn how to preserve these fossils to store them at museums or research institutes. |
Geology Top Recruiters
To get recruited in the government sector, the students need to appear for the UPSC exam (Union Public Service Examination). This will qualify them to secure recruitment in government agencies like –
GSI – Geological Survey of India

CGWB – Central Groundwater Board

ONGC – Oil & Natural Gas Corporation

Coal India Limited

Hindustan Zinc Limited

MECL – Mineral Exploration Corporation Limited

MMTC – Minerals and Metals Trading Corporation

IBM – Indian Bureau of Mines

ISRO – Indian Space Research Organization

BPCL – Bharat Petroleum Corporation Limited
Also Read: Online Geology Courses & Certifications
Average Salary
Salary is what every student is concerned with after studying so much. They should be paid appropriately after their education. Here are some of the average salaries for the job profiles after completing geology course.
| | |
| --- | --- |
| Job Profile | Average Salary |
| Petroleum Geologists | Rs. 8-9 lakhs p.a. (approx.) |
| Hydrogeologist | Rs. 5-6 lakhs p.a. (approx.) |
| Marine Geologist | Rs. 7-8 lakhs p.a. (approx.) |
| Geologist | Rs. 5-6 lakhs p.a. (approx.) |
| Palaeontologist | Rs. 5-6 lakhs p.a. (approx.) |
| My Supervisors | Rs. 2-3 lakhs p.a. (approx.) |
Required Skillset for Geology
The students graduating from the field of geology require the following skills set. Being professional and always being enthusiastic about their work.
Observation – They should have good observation skills. They should observe the land accurately and tell whether it contains natural resources or not. The samples collected and map ping areas should be well under the observation of the geologists.

Analysis – Having good analysing skills is one advantage of geologists. They should be able to analyse the sample collected correctly and accurately.

Teamwork – Good team management and team working skills should be inculcated. When there is a discussion among the team, you should be strong enough to put forth your point.

Instruments – The study of the gathered substances takes a lot of time when done manually. So they should be skilled enough to work with complicated instruments for getting analysis done faster and accurately.
Course Curriculum for Geology
The students will learn the composition of the Earth and its properties, the various geological processes going on inside the Earth's crust, plate tectonics, and metamorphism, the history of how the Earth evolved is also taught to them, and more.


Geomorphology will teach them the landform developments and its various processes like fluvial erosion, and glacial erosion. Learn how to construct topographical maps with GPS and navigation. They also learn about the various minerals present in the Earth's crust.
Popular Geology Entrance Exams in India
Popular Geology Colleges in India VIEW ALL
Frequently Asked Questions (FAQs)
Question: Which are the books the students can refer to for the geology course?
Answer :
Some of the books which would help the students during their course of time are –
Igneous Petrology – J.D. Winter

Structural Geology – SK Ghosh

Geology of Petroleum – Arville Irving Levorsen

Exploring Geology – Reynolds

Essentials of Geology – Fredrick K. Lutgens

Foundations of Earth Science – Fredrick K. Lutgens

Sedimentary Petrology – S.M. Sengupta

Elements of Geology – S.M. Mathur

Geochemistry – Mason and Moore
Question: What would be the starting salary of the geology freshers?
Answer :
Since the students will be new to the course, a less amount of starting salary would be given, but it will increase eventually after they get a hand on experience and promotion along with it. The starting salary would be Rs. 15,000 to Rs. 25,000 per month.
Question: Which are some popular colleges to study geology?
Answer :
The popular colleges of geology are –
IIT Kharagpur

NIT Raipur

Banaras Hindu University

Maharaja Sayajirao University of Baroda

Indira Gandhi National Open University

Fergusson College

Shri Guru Ram Rai University

Parul University

A.P. Residential Degree College

Pravabati College
Question: What is the duration and fees for each course?
Answer :
The table below gives the duration and fees for each course –
| | | |
| --- | --- | --- |
| Course | Duration | Fees |
| Diploma | 1 year | Up to Rs. 50000 |
| Bachelors | 3 years | Rs. 10000 – Rs. 1 lakh p.a. (approx.) |
| Masters | 2 years | Rs. 30000 – Rs. 1 lakh p.a. (approx.) |
| Doctorate | 3 years | Rs. 1 lakh – Rs. 2 lakhs p.a. (approx.) |
Question: Which are the courses available for the students for geology?
Answer :
The different courses available for the students are –
Diploma of Associateship in Applied Geology

Bachelor of Science in Geology

Master of Science in Applied Geology and Geoinformatics

Master of Philosophy in Applied Geology

Doctor of Philosophy in Geological Sciences
Questions related to Geology
Showing 844 out of 844 Questions
Courses Similar to Geology
Interested in Geology? Find information around eligibility, career scope, jobs , colleges and exams and much more for free.