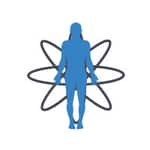 Physiology
Degrees offered: B.A., B.A.(Hons), B.Ed., B.P.T., B.Sc., B.Sc.(Hons), BS
Q&A : 268 Question
What is Physiology
Physiology refers to the scientific study of regular functions in living organisms. It is a branch of biology and focuses on how certain organisms survive, work and function. It also studies how all aspects of the body of that organism, such as biological, physical, and chemical, are interrelated and vital to the survival of that organism.
This subject offers various courses ranging from B.A. Physiology, B.A. (Hons) Physiology, B.Sc. and B.Sc. (Hons) in Physiology, and they're also a Bachelor in Physiotherapy (BPT), at the undergraduate levels.
At the Postgraduate level, the degrees offered in Physiology are Masters in Physiology; and Masters in Anatomy, Cell Biology and Physiology. There is also an MSc in Human Physiology, MSc in Physiology. Along with these, there are also specialisations such as in Sports Physiology.
There are also options for PhD in Human Physiology and Pathophysiology, and only in Physiology too.
Eligibility Criteria (UG & PG) of Physiology
Many colleges have different criteria for eligibility to apply for their courses of Physiology. But in general, the eligibility criteria are:
For Undergraduate level courses:
The aspirant must have completed 10+2 years of education, from a recognised board.
For Post Graduate courses, the eligibility criteria are:
Scope of Physiology in India and Abroad
There is always a need for well-qualified and experienced physiologists in independent practices as well as in hospitals. There are options for physiology graduates and other experienced physiologists, to either work as freelancers, working with different hospitals, or work at a more lasting/permanent job at hospitals, or even to start their independent practices.
They also have the option of working with people of almost all ages who suffer from speech and language problems, thus working with them as speech and language therapists.
In Physiology, they can also opt for being research scientists, working to find alternatives to existing therapies, and newer solutions.
Course Fees Physiology
Minimum Fees
Maximum Fees
Private
Government
Private
Government
UG

5.54 K

B.Sc. in Physiology at Sabang Sajanikanta Mahavidyalaya, Paschim Medinipur

---

Data not available

5.00 Lakhs

B.Sc. in Physiology at Saveetha Institute of Medical and Technical Sciences, Chennai

95.00 K

Ph.D in Physiology at College of Veterinary and Animal Sciences, Wayanad

PG

11.00 K

B.Sc. in Physiology at Mahishadal Girls College, Purba Medinipur

2.49 K

M.D. in Physiology at All India Institute of Medical Sciences Mangalagiri

1.35 Crores

M.D. in Physiology at Chettinad Academy of Research and Education, Kelambakkam

19.02 Lakhs

M.D. in Physiology at Smt NHL Municipal Medical College, Ahmedabad

DOCTORAL

3.30 Lakhs

Ph.D in Physiology at BLDE University, Bijapur

---

Data not available

7.96 Lakhs

Ph.D in Physiology at Swami Rama Himalayan University, Dehradun

5.14 Lakhs

Ph.D in Physiology at Guru Angad Dev Veterinary and Animal Sciences University, Ludhiana
Course Subjects
The general subjects taught in the Bachelor's and Master's programmes are usually divided into semesters, through the different years. These subjects are:
Biochemistry

Biophysical and Biochemical principles

Blood and Body Fluids

Cardiovascular system

Clinical biochemistry

Conservation of energy and matter in the human body

Endocrine system

Environmental Physiology

Haematological Tests

Histology

Immunology

Microbiology

Nervous system

Nerve Muscle Physiology

Immunisation Program

Renal Physiology

Reproductive Physiology

Respiratory Physiology

Sensory Physiology

Work and Sports Physiology
For PhD courses in Physiology, the syllabus is usually:
Current Physiological Research

Cardiovascular and Muscle response to injury

Male and Female infertility

Diabetes Mellitus and Secretory Processes

Body Fluid Homeostasis
Careers in Physiology
Physiotherapy is a vast field with possibilities of working in the following sectors:
Hospitals

Healthcare Centers

Corporate Houses

Private Clinics

Universities

Rehab Centers

Defence Settings

Orthopaedic Clinics

Sports and Fitness Centers
Physiologists have quite a few options in this field of Physiology. They could specialise in Human Physiology and become Human Physiologists later. They could study all kinds of living organisms, observe them over time, diagnose potential diseases and find cures for the same. They could also work as personal trainers, even for high profile individuals after having enough experience.
They could also opt to teach physiology as a subject and could work as proper physiotherapists. Apart from all this, they could also choose to be medical lab technicians.
Upcoming trends
Further integration and progression in the educational sector- Physiology is being increasingly integrated into already existing courses of the same. There is a professionalisation of physiology in the educational sector. There are more detailed, in-depth and advanced concepts being introduced worldwide, at both lower and higher levels.
Collaborations- This refers to the many opportunities that come into play due to the collaboration of many physiological and healthcare centres globally. The main physiological society and its collaboration with WHO, and other organisations collaborating to find novel solutions to novel and older problems, and new areas of research.
Increasing Public support for research- Since there are more collaborations and more emphasis on the importance of this field, people of the world are increasingly funding research that is aimed at finding novel solutions to problems in this field.
Job Profiles and Top Recruiters
Jobs and Job Profiles in Physiology
| | |
| --- | --- |
| Job | Description |
| Therapist Assistant | The job of a therapy assistant is to help the therapist with the provision of therapy, and also to help them develop novel methods of therapy for different problems. |
| | The job of physiotherapists is to identify, diagnose and figure out the cause of injuries sustained by people. They also help these people recover from these injuries through therapy and physical exercise. |
| Professor | The job of these is basically to teach and impart knowledge to students in Bachelor's, Master's and PhD courses, according to qualifications. |
| Personal Trainer | Personal trainers work individually with clients. They form and develop certain fitness plans for them and help them follow the same. They also help them lose/gain weight and recover from certain injuries. |
| Researcher | They work in hospitals and observe certain abnormalities and organs in the living being's body, to diagnose and detect diseases, and find treatments for them. |
Also Read: Physiology Certification Courses
Top Recruiters in Physiology
Physiology students are required in many fields that range from hospitals to colleges. The major fields where physiotherapists can work are:
Hospitals

Healthcare Centers

Corporate Houses

Private Clinics

Universities

Rehab Centers

Defence Settings

Orthopaedic Clinics

Sports and Fitness Centers
The top recruiters for Physiology graduates are:
Defence Ministry of India

First Physio Clinic

Fortis Healthcare Company

Apollo Hospital

Sarthak Health Care

DRS Physio & Wellness

Spectrum Physio Centre

Pain-Free Physiotherapy Clinic
Average Salary
Average Salary in Physiology
| | |
| --- | --- |
| Job | Annual Average Salary |
| Therapy Assistant | Rs. 4 lakh p.a. (Approx.) |
| Physiotherapist | Rs. 4 Lakh p.a. (Approx.) |
| Professor | Rs. 5 Lakh p.a. (Approx.) |
| Personal trainer | Rs. 3 Lakh p.a. (Approx.) |
| Researcher | Rs. 6 Lakh p.a. (Approx.) |
Required Skillset for Physiology
Communication skills: These skills are required to communicate effectively with clients, understand clients' information correctly. This is the most basic skill that one requires.
Problem-solving ability: Most injuries that people face isn't very easy to deal with. To be able to cure and treat these injuries, physiologists need to have a strong capacity to solve problems., because each injury poses a different threat, obstacle and problem. To overcome these things, a physiologist must be good at problem-solving.
Logical Reasoning: To solve any problem in this line of work, physiologists need to be able to think rationally and logically. Working ways around problems that are thrown at one require strong logical reasoning abilities.
Ability to work and cooperate with people: This is also a very important skill that one must possess in this field. The ability to work well with people and cooperate with them is required, and necessary, because the field of physiology involves a lot of interaction with various people, such as patients and their relatives, and other doctors. Working with all these people efficiently is a must to come up with solutions to each problem.
Ability to manage time: As they say, time is of the essence. Managing time is a must almost everywhere, but here it is required because injuries need to be treated and healed on a relatively urgent basis, so to effectively do so, one needs to manage time. Since physiologists also deal with many patients at a time, managing and giving enough time to each patient is very important.
Empathy: Injuries, especially severe ones, aren't very easy to cope or deal with, mainly for the patients. So, to understand the plight of the patients, doctors need to be empathetic and caring toward the whole situation.
Course Curriculum for Physiology
Physiology is the study of mechanisms that keep an organism alive. It also studies the interaction between all the aspects of the organisms' bodies.
Physiology course provides knowledge about both animal and plant physiology. It includes the study of various life forms and their beings. It also talks about the various systems and processes that take place in living organisms. Students of this course are also made to study the organs and other parts of these organisms.
The Bachelor's courses in Physiology are usually 3 years long, divided into 6 semesters.
The Master's courses are usually also 2-3 years long and are also divided into 4-6 semesters.
The PhD course in Physiology is also 3 years long and divided into 6 semesters.
Popular Physiology Entrance Exams in India
Popular Physiology Colleges in India VIEW ALL
Frequently Asked Questions (FAQs)
Question: Is the knowledge of math required for physiology?
Answer :
Yes, basic math skills are required for physiology. One needs to know statistics, probability, data analysis, and biostatistical methods.
Question: What is the minimum fee for a Bachelor's course in Physiology?
Answer :
The minimum fee for a bachelor's in physiology could be Rs. 15,000 and could go up to Rs. 2 Lakh.
Question: What colleges offer Masters in Physiology?
Question: Can I do internships while studying the course?
Answer :
Yes, in fact, internships play a vital role in understanding the practical and realistic use of all knowledge acquired.
Question: What are the best colleges for physiology courses?
Answer :
JNU, Delhi University; Acharaya Jagdish Chandra Bose College, Calcutta
Questions related to Physiology
Showing 250 out of 250 Questions
Courses Similar to Physiology
Interested in Physiology? Find information around eligibility, career scope, jobs , colleges and exams and much more for free.