Who is a Human Resource Manager?
Nothing we do is more important than hiring people. At the end of the day, you bet on people, not strategies ~ Anonymous
So many times we encounter people saying how they feel the human resource department is not of much use but, it is not at all the truth. If a company is having a competitive advantage then it is the human resource department that has worked immensely hard behind it. The employees obviously work hard but human resource management has a strategic approach to the effective management of people in a company. They aim at managing the human resources of the company as well as take care of their well being. Not only that but if you want to switch from the 'being interviewed' to the 'interviewing' side of the table joining the human resource department can be an interesting career choice for you.
When we talk about career as Human Resource Manager, then it is the vital field or profession to deal with the powerful administration of individuals in an organisation or association to such an extent that they help their business increase an upper hand. It is intended to maximize an employee's performance in the administration of an employer's strategic targets. Human resource management executives are basically concerned with the administration of individuals inside associations, concentrating on policies and systems. Human Resource divisions are answerable for supervising employee-benefit design, worker recruitment, preparing and improvement, execution evaluation, and prize administration, for example, managing pay and advantage frameworks. HR additionally worries about organization change and industrial relations, or the offsetting of authoritative practices with prerequisites emerging from aggregate dealing and legislative laws.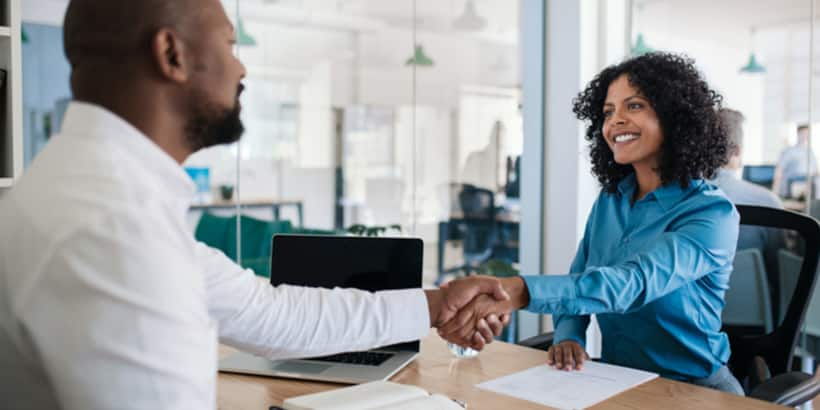 Human Resource Manager in a Nutshell
The Human resource department of any organisation is one of the most essential parts of the organisation. The career as Human resource manager, is about individuals who specialise in recruiting, screening, interviewing and placing potential employees in various teams. They also look after the welfare of the workers and often act as a bridge between the management and the workers. Human resource managers also handle employee relations, payroll, benefits and training for a particular role. The work of a human resource manager either acts as a specialist or a generalist. HR specialists are those professionals who focus only on single aspects such as recruiting and training. Whereas, HR generalists are those individuals who are involved in a number of functions and areas. The size of the HR team depends on the size of the company.
Quick Facts for Human Resource Manager
Industry

Management

Average Salary in India

₹77500

Suitable for

Male, Female, Others

There is no hard and fast rule so as to which gender can make a career as human resource manager. An individual belonging to any gender can become a human resource manager. Forbes cited human resource managers as a "best-paying job for women" in 2011, with over 70 per cent of the profession dominated by females. Even in business school, there were only a handful of men in my human capital classes, and even fewer who chose to focus on HR.

Any special needs

Yes

When it comes to a career as human resource manager, one's job then he/she is required to be mentally fit. However, there is no hard and fast rule that it is compulsory to be physically fit. As long as the disability doesn't come in the way of one's work they are good to go for this profession.
What is the role of Human Resource Manager?
The general reason for having a human resource department definition (HR) in a layman's words is to guarantee that the association can make progress through individuals. HR experts deal with the human capital of an association and spotlight on making strategies and policies. They can represent considerable authority in discovering, enrolling, preparing, and creating workers, just as keeping up representative relations or advantages. Preparing and advancement experts guarantee that workers are prepared and have consistent improvement. This is done by preparing programmes, execution assessments, and prize projects. Employee relations manages the worries of workers when policies are broken, for example, cases including harassment or discrimination. Therefore, in a career as Human Resource Manager, every department has its own responsibilities.
Hiring employees
Hiring Employees is the key responsibility of HR. From advertising vacancies to interviewing job candidates, HR hire the best suitable candidates and have relevant skills candidates for the job. In larger companies, there may be recruitment specialists on staff who are strictly there to look for new talent.
Terminating employees
No one likes having to fire anybody, but it has to be done sometimes. Terminating Employees doesn't really falls into HR laps but when it comes to the shape of the company, HR can take the action against the employee.
Coordinating promotions and reassignments
HR professionals work to keep a company operating as smoothly and efficiently as possible. One way they make that happen is by making sure that the right work is handled by the right employees. A fun part of the job is offering promotions to current employees. HR professionals will also know when and where to transfer the employees to make the best use of their skills and talents.
Managing employee relations
Whether a dispute happens between a manager and a regular employee or between two employees, it needs to be resolved as fairly and equitably as possible. Employees know they can take their grievances to the HR department, and HR professionals work to sort everything out to arrive at a compromise. For this reason, it's critical to have strong interpersonal skills if you want to be an HR professional.
Administering pay and benefits
Although these tasks are increasingly being outsourced, they are still handled by HR professionals in many small- and mid-sized companies. HR makes sure that employees are getting similar pay (the ones who are performing same jobs) in comparison to others.
Types of a Human Resource Manager
When it comes to the career as Human Resource Manager, there are several career types that an individual can be a part of, some are mentioned below:
Administrative services managers: An organisation or a company needs an individual who can plan, direct as well as coordinate supportive services of an organisation. An administrative services manager takes care of it. Their specific job function may vary from company to company but they are mainly responsible for maintaining as well as supervising activities like recordkeeping or distribution of mails and several such activities.
Compensation and benefits managers: The pay structure of an organisation is managed by a compensation and benefits manager. Their job is to plan, develop as well as oversee programmes in order to pay the employees of an organisation. A compensation and benefits manager takes care of several employee benefit programmes like the leave policies of the company, insurance policies, health policies, festival bonus, and several other benefit programmes.
Job analysis specialists: A company may recruit a specialist who can perform tasks in all three areas, that is, compensation, benefits as well as job analysis of the employees. These specialists take care of the employee's pay structure, the various benefit programmes along with the employees' job analysis in order to make recommendations.
Human resources specialists: A human resources specialist takes care of tasks like recruitment of employees, their screening, interviewing them, and place workers. A human resource specialist often handles tasks related to employee relations, compensation and benefits, and training.
Labour relations specialists: A labour relations specialist draft several proposals along with the rules or regulations in order to help facilitate collective bargaining. Labor relations specialists are also responsible for interpreting and administering labor contracts regarding problems such as wages and salaries, healthcare-related issues, pensions, as well as union and management practices.
Top executives: The top executives in the human resource department of a company devise strategies and policies to make sure that an organisation meets its aims and goals. They are responsible for planning, directing, and coordinating the operational activities of companies and organisations.
Training and development managers: In a company, there are new employees who join it as well old ones get promoted. A training and development manager is responsible for planning out the employee's training process so that he or she can acquire the various skills required and can give the company his or her maximum output.
What is the workplace/work environment of Human Resource Manager like?
Human resources managers are employed in nearly every industry. In the career as human resources manager, individuals work in offices, and most work full time during regular business hours. Some must travel to attend professional meetings or to recruit employees.
Does Human Resource Manager require travelling?
Not Likely
The career as Human Resource Manager does not involve traveling on a full-time basis. They may have to travel in order to go and take interviews. For example, a human resource manager visits colleges during the time of campus placements.
Employment Shifts
Full Time
The career as human resource manager offers jobs that are permanent in nature, It is like 9-5 office-based job.
Employment Nature
Permanent
The nature of employment is permanent in nature when it comes to a career as Human Resources Manager.
Work Place
Office
Almost all human resources executives work in an office setting.
Presence in Geographical Area
Semi-urban, Urban
In a career as human resource manager, one can work in an urban or semi-urban location. It depends on the location of the company where he/she is working.
Time Pressure
Likely
Time pressure is quite active for an individual who is a part of the career as human resource managers. Apart from performing their own regular work, they are also required to supervise and verify the work done by their team members. Hence, human resource managers work under a lot of time pressure.
Overtime Details
The allotted working hours for an individual who is a part of the career as human resource managers is typically 9 hours per day. But because of the responsibilities assigned to human resource managers, they work overtime for half the time in a month.
Weekly Hours of Work
Min 40 Hours
The standard hours of work for employees wishing to make a career as human resources manager are either 8 hours a day (40 hours a week) or 7.5 hours a day (37.5 hours a week). This is usually worked between 08:00 or 08:30 and 17:00, Monday to Friday inclusive. The timings may be different depending on the organization but the duration of work is more or less the same for all the companies.
How to become a Human Resource Manager?
What are the skills and qualities required to become a/an Human Resource Manager?
In order to make a successful career as Human Resource Manager, it is important to possess some skill sets. Important skills for becoming an HR Manager are:
Supervisory skill: If we are talking about supervisory skills or management skills then we can definitely say it will enhance performance and productivity in the career as Human Resource Manager. Supervisors are important for identifying what is essential and what would be relevant. An essential skill is being able to balance work pressure and time constraints while managing other staff and projects. A human resource manager provides management direction and counselling. He/she supervises clerical assistants and temporary staffing as needed. It is an important skill for several other careers as well, like an event manager, human resource manager, or portfolio manager.
Mathematical Skills: If one does not understand the relevant mathematical concepts, human resource management can not be approached. Appropriate methodological approaches and principles can be implemented to solve the issue and appear to be more meaningful in the career as Human Resource Manager. Ability to deal with mathematical models like probability and statistical inferences, and calculus and trigonometry fundamentals. Ability to apply concepts such as fractions, percentages, ratios, and proportions to practical situations is essential to become a human resource manager. It is an important skill for several other careers as well, like a company secretary, chemical engineer, or a data scientist.
Reasoning ability: Reasoning Skills are often used to describe not only the excellently-established critical thinking skills of observation, assessment, and synthesis as well as a significantly broader and larger variety of reasoning skills including problem-solving, improved learning, and innovative thinking. In the career as human resource manager, one must have the ability to apply principles of logical or scientific thinking to a wide range of intellectual and practical problems. Ability to deal with nonverbal symbolism in its most difficult phases. Ability to tackle a range of abstract and concrete variables. It is an important skill for several other careers as well, like a counsellor, journalist, or a news anchor.
Approachable: It is essential to be approachable in the career as Human Resource Manager, since it helps employees speak about their issues without hesitation. This is a necessary professional skill and that becomes more relevant as they move towards the progression or towards leadership roles and are required. In a career as human resource manager, one must have an outgoing, friendly personality with the ability to handle people and pressure. They should be approachable and not intimidating in nature. It is an important skill for several other careers as well, like an event manager or portfolio manager.
Teamwork: Teamwork and collaboration, irrespective of the profession or job title, are important to be successful at work. Working efficiently in the organisation with employees, coworkers, supervisors and other people could enable workers to achieve given tasks and develop a positive atmosphere for everyone. In a career as human resource manager, one should be a great team player and a source of inspiration and motivation to the subordinates. It is an important skill for several other careers as well, like a manager, engineer, or doctor.
Which certifications and internships can be helpful in becoming Human Resource Manager?
Internship Availability
Yes
Internships are a wonderful way of gaining knowledge and a foothold in the industry in the career as human resource manager. It gives the individual the necessary exposure to the industry and the work environment, so in a way, they are prepared for the pressure which comes along with the career. Internships give a brief overview of what the job is like and individuals are prepared and won't be like the metaphorical 'deer caught in the headlight'. Internships are also beneficial for making contacts, which can later help in getting human resource manager jobs. There is a great learning curve and interns can pick up the tricks of the trade during internships. When it comes to the field of human resources there are various opportunities one can take in order to get an internship.
Career Path Progression for Human Resource Manager
Recruitment manager: Employment, recruitment and placement managers oversee how and when a company hires employees. They direct their team on where to find talent, how to screen candidates, and how to decide which candidates to pursue. Employment, recruitment, and placement managers must have good discernment skills and an eye for recognizing high-quality potential employees.
International human resources associate: An international human resources associate plays a generalist role within a company's human resources department, but with global responsibility. Such an associate may post jobs for staff, assist in recruiting efforts by screening candidates, review benefits and compensation packages, and engage in other standard human resources activities. The difference between a human resources associate based at company headquarters and one who is international is that the latter must have a solid grasp of employment markets around the world.
Executive recruiter: Executive recruiters, sometimes called headhunters, look for individuals to fill senior executive job positions, generally at corporations or nonprofits. Executive recruiters need to know their industries well enough to be able to convince prospects, who are often employed at other companies, to come work for a competitor or a different corporation.
Labour relations specialists: Labour relations specialists are the bridge between the corporations where they work and the labor unions that company employees participate in. Labor relations specialists must be experts in local, state, and federal labor issues so that they can devise contracts that adhere to the laws and politics of labor. A labor relations specialist also is a representative for the company in any legal action and sometimes public relations.
Human resources consultants: Human resources consultants help corporate managers devise policies, employment structures, benefits issues, performance incentives, and anything else that corporations need help with. The consultant, usually a contractor, will come in as an independent expert who provides much-needed insight into a company's human resources problems. An HR consultant analyzes a company's human resources situation.
Training and development managers: They are in charge of all facets of employees' training, education within the corporation, and career development. They organize orientation sessions for new employees, training sessions for all employees, personal development courses, and any other in-person training that employees require to build their careers.
Compensation and benefits managers: They are in charge of selecting and implementing the compensation and benefits programs for their corporations. Such managers use their grasp of corporate policy, insurance, and different benefits programs to pick the perfect programs for their company's employees. They review and modify compensation and benefits programs, making sure such programs enable their business to attract and retain top talent.
Chief HR Officer: The Chief HR officer is in charge of all of the human resources systems, policies, and goals within a company. The CHRO oversees every aspect of the human resources department, from recruiting and hiring to training and development, as well as contracts, labor relations, benefits, services to employees, disputes, policy creation, and more.
Human Resource Manager Jobs and Salaries
What is the job outlook for Human Resource Manager?
When it comes to a career as human resource manager, their demand on average is higher than the national job growth average for all other professions. Reports say that human resource manager job opportunities should be best in the management of companies and enterprises.
India has seen some significant changes in its human resources (HR) industry over the last five years. New priorities have included creating a diverse workforce, establishing gender parity and pay equality, providing mentorship, and assuring safety at the workplace. This is one of the major reasons why human resource management is considered the best field for women. It is not really something people know or would like to believe but HR is one of the better-paid professions if you are good. There is almost a draught of good talent when it comes to the career as human resource managers, especially of the people who are quick thinkers, result-oriented, and driven can grow extremely quickly within this profession. In the near future it is expected that AI integration will be used across employee-facing applications and software to drive productivity and engagement within the organization. Further, AI-powered virtual helpers will begin to be utilized all the more broadly in the working environment. In the meantime, the technology to computerize redundant routine undertakings will keep on improving, upgrading profitability in associations.
Frequently Asked Questions for Human Resource Manager
Que. Is human resource management a good career in India?
Ans.
A career as human resource manager is being considered one of the best-paid fields in the entire industry. That is why more and more people are looking to do a course in HR Management. As a beginner in the field, an individual can make about Rs. 3 to 6 lakhs if they have the desired skills.
Que. Is HR a stressful job?
Ans.
HR can be a stressful job when manual tasks that can easily be automated aren't automated for real at the workplace. There are N number of tasks that HR has to manage and there are times when it all gets too personal, emotional and hectic.
But the scenario is changing now because of the use of AI in the field.
Que. Is HR a boring job?
Ans.
No, HR is definitely not boring or unfulfilling as a career. In HR you are always working with people and, more often than not, helping them which I find incredibly fulfilling. There is also a lot of variety in HR which keeps it from ever getting boring.
Que. Is it hard to get an HR job?
Ans.
No, it is not difficult to find a job in human resources. One should have a human resources manager degree; it could either be a bachelor's or master's degree in human resources. Or else you should have HR certification or relevant experience in the HR field.
Que. Are HR jobs going away?
Ans.
HR Isn't going Away, It's just being reinvented. Human resource (HR) departments are often the last thing start-ups pay attention to. Unfortunately, HR has been relegated to the equivalent of the office hall monitor for far too long.
Que. Where can I work as a human resource manager?
Ans.
Human Resource team is required in every company and organisation for them to function seamlessly. They also address various employee issues.
You might also be interested in
The question have been saved in answer later, you can access it from your profile anytime.
Access now
Report Question
Select your reason of reporting