Who is a Counsellor?
Be an informed advocate and support ~ Asa Don Brown
If you are a good listener, have the problem-solving capability, as well as a positive outlook towards life then becoming a counsellor can be a good career choice for you. There are several counsellor jobs in the field of counselling. Nowadays, students are very confused when it comes to choosing careers or often have issues in their academic life. Not only that a counsellor is also required in order to help a patient recover. Therefore, there is a lot of scope in the field of counselling. Several counsellor jobs are available in the market. A counsellor is someone who is trained to listen to people and give them advice about their problems. Individuals who opt for a career as counsellors work with individuals and groups to improve their mental health and well-being, helps clients define goals, plan actions and gain insights, develops pathways to the goal with different alternatives, acts as a facilitator to reach goals, takes care of holistic (mind and body) health.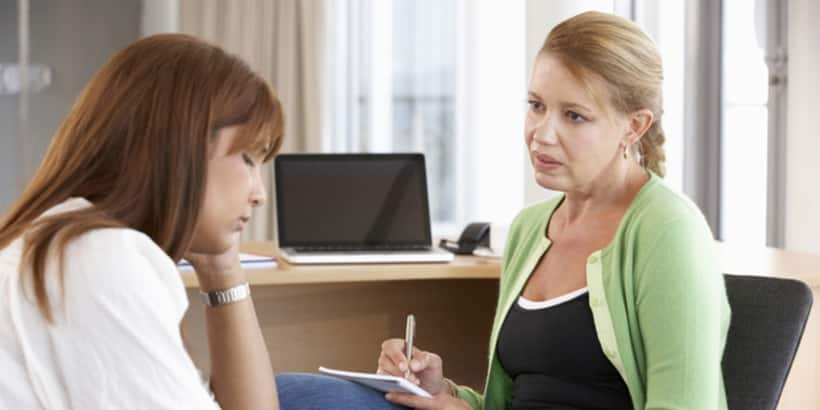 Counsellor in a Nutshell
Individuals who opt for a career as counselors begin their career with a bachelor's degree in counseling or psychology. From there, you'll be required to receive a graduate degree, either a master's and/or doctorate, to play the role of a professional counselor.
Quick Facts for Counsellor
Industry

Healthcare

Suitable for

Male, Female, Others

Individuals can take up a career as counsellor, it is not gender-specific. Males, women, and others can choose a career as counsellor. Counseling is a gender-independent career and is apt for any of the gender types. Gender bias is non-existent in terms of education or salary as gender type is deemed insignificant for the career path.

Any special needs

No

Everyone, including those with physical disabilities, is appropriate for individuals who opt for a career as counsellor. The career as counsellor is well suited to everyone, even those with special needs. If the disability is not impeding the efficiency of the counseling task then counseling could be an apt career choice for people with special needs as it does not involve any physical activities that require strength or stamina. In most of the scenarios, counselors work from a static location and are often only required to communicate to clients through call.
Table of Contents for Counsellor
What is the role of Counsellor?
Counsellors are trained to assist people in working through their personal and emotional issues. Individuals who opt for a career as counselors provide a safe and confidential environment in which clients can learn to work through their issues and develop strategies to address and resolve problems on their own. Counsellor jobs are to assist clients in coping with issues on a conscious level which are more easily resolved through short-term treatment. Counsellor job description includes assisting clients working through powerful emotional processes such as anger and grief, dealing with difficult life decisions or working through conflicts in their relationships. Here in this article we will be discussing about what degree do you need to become a counselor, basic counselling skills, career counseling courses in India and also what degree do you need to be a therapist.
Work on mental health
The role of a professional counselor involves working with individuals, groups, families, and communities to improve mental health. They encourage their clients to share their feelings and emotions. Individuals who opt for a career as counsellors also address issues related to depression, anger, relationships, abuse, bullying, stress, and more. They sometimes refer the clients to psychiatrists if required.
Address issues
Counselors ask their clients to talk about their emotions, how they exactly feel. Individuals who opt for a career as counsellors examine issues such as abuse, aging, bullying, anger management, careers, depression, relationships, self-image, LGBTQ issues, stress, and suicide. They also address people with problems such as conflicts or choices in their lives. Counselors also conduct therapy sessions for people. They gave directions to their clients about goals.
Types of a Counsellor
Educator: School counselors or childrens counsellors assist students at all levels, from elementary school to college. Listen to students' concerns about academic, emotional, or social problems. Student counsellor job description include helping students process their problems and plan goals and actions. Mediate conflict between students and teachers. One could work in schools, colleges, and universities, helping to support students with study and personal issues.
Healthcare professional: Healthcare professional jobs are to working in different hospital settings and are an important part of a patient's treatment team. Therefore the counselor's primary role is case management, meaning to help the family find important resources the patient needs after they are discharged. They could find work in hospitals, GP surgeries, community, and occupational healthcare teams helping clients with a range of problems. The voluntary sector also provides an array of job options.
Social Worker: Another option is to use your knowledge and counselling skills to move into settings such as teaching and social work. In the role of counselor, the social worker helps client systems articulate their needs, clarify their problems, explore resolution strategies, and applies intervention strategies to develop and expand the capacities of client systems to deal with their problems more effectively.
Clinical psychologist: A clinical psychologist or therapist would benefit from clinical supervision in order to monitor their work with clients and also to guarantee the best possible way forward to their professional and personal development. The key to great supervision is a collaborative and interactive process that monitors the quality of client care, improves clinical skills, and facilitates personal and professional growth.
What is the workplace/work environment of Counsellor like?
Individuals who opt for a career as counsellors work with designated personnel as a thinking partner, a revealing mirror, and a pacesetter among others. Help employees increase their self-awareness so as to make them more effective as an individual and in turn, effective in their job. The role of a professional counselor is to manage behavioral problems brought about by organisational changes.
Does Counsellor require travelling?
Likely
No, Employers often only require travel counselor to have the equivalent of a high school diploma, though some prefer to hire travel agents who have more industry-specific training.
Employment Shifts
Full Time, Part Time
As far as the shift is concerned, most of the counsellors work on a regular shift from nine am to five pm. However, if someone has his or her own practice then working hours might increase or decrease according to the number of daily visitors.
Employment Nature
Permanent, Contractual
Individuals who opt for a career as counsellors work fulltime, however, some of them work on a contractual basis as well. For example a school counselor usually works on contractual basis, but over the past few years, majority of the schools, especially residential are opting for a full-time consellor.
Work Place
Office
Employers often only require travel counselor applicants to have the equivalent of a high school diploma, though some prefer to hire travel agents who have more industry-specific training.
Presence in Geographical Area
Rural, Urban
Contrast that with the environment encountered by counselors who work in rural areas, where the phrase 'everybody knows your name' is oftentimes a truism, not just a homey slogan. This life-in-a fishbowl aspect of rural counseling offers unique challenges that encompass ethical decision making, boundary issues and counselor self-care.
Time Pressure
Individuals who opt for a career as counsellors work on weekends as well as in the evening hours. A lot of counselors also do part-time work. Most counselors operate approximately forty-five hours a week while counselors who are self-employed work more than this per week. So the time pressure for counselors is more when working independently.
Overtime Details
Counselors work about eight to nine hours per day and up to twelve hours when required. While several counselors work independently, some individuals work for reputed companies or medical institutions as part of a team.
Weekly Hours of Work
Min 45 Hours
Individuals who opt for a career as counsellors generally work for around eight- nine hours a day and five days a week.
How to become a Counsellor?
What are the skills and qualities required to become a/an Counsellor?
Here we have described the steps to know how to become a counsellor. Here we will be discussing all the basic counselling skills.
Listening: Effective listening ability in counselling increases trust, allows the clients in opening up and reveal their emotions, and encouraged to share their feelings and thoughts. It also supports the collection of important patient information which helps the counselling process in the future. Attending is the art of being in someone else's company and being able to give them your full attention, with no distractions. It makes clients feel supported and important and it's crucial to a counsellor building a therapeutic relationship with the client, as is active listening. The client needs to feel that their problems and issues are recognised and understood by someone empathetic but impartial.
Unbiased: Being bias-free includes a real assessment of the policy objectives and practices in the organization to guarantee employers are honest to applicants, staff, and shareholders. The main benefit is that workers feel that their working conditions are secure, free of poor treatment, and also free from any kind of harassment and discrimination. Counsellor jobs are not to pass judgment or give advice on a client's actions or feelings; instead through talking therapy, they aim to help clients see things clearly, from a different, more optimistic viewpoint. Individuals who opt for a career as counsellors need to contain and manage your own reactions in a supportive and professional manner.
Professionalism: Professionalism embraces the behaviour and attitude, appearance, and ethical standards of a worker's place of work. Employees with high levels of integrity are often seen as more reliable and trustworthy than their peers. As a repercussion, professional employees are often seen as the representatives of their organization. Counsellors ought to specifically consider confidential matters. Everything mentioned in client meetings should only be forwarded on to third parties in exceptional cases other than the clinical supervisor of the counsellor.
Patience: Patience is a vital component of organizational performance. Employees have to experience certain cases, several times that really need patience. That is because when urgency occurs, they, therefore, need to function more hours than regular days. The work of a counsellor can be very intense and demanding. You'll support clients through emotional issues on a daily basis, which can lead to burnout if you let stress, performance pressure, and overwork build up.
Empathy: Compassion, understanding, and genuineness are critical in the career of counselling. It provides hope in the counselling session. Optimism could develop to bring effective changes in the client's personality so that they can bring positive change into their lifestyles. Individuals who opt for a career as counsellors need to remain curious and committed to improving your clients' emotional well-being for a lasting and gratifying career. Being able to demonstrate a real interest in clients' individual situations will promote a positive and trusting client-counsellor relationship.
Which certifications and internships can be helpful in becoming Counsellor?
We have mentioned below various certifications that counsellors can opt to upgrade their skills.
Internship Availability
Yes
Individuals who opt for a career as counsellors interact with students, parents, teachers and other staff on a daily basis. Role of a professional counselor is to solve new challenges and sometimes crises. As such, preparing to be an effective counselor requires more than just classroom learning. Most accredited master's degrees in counseling include a practicum, or internship, as part of the core curriculum. This usually involves up to 600 hours of supervised fieldwork in schools and other professional settings. Licensure or certification is often contingent on completing an internship or practicum.
What is the job outlook for Counsellor?
India has the largest student population in the world, accounting for 350 million students. Counsellor jobs in India is a huge addressable market as currently India needs a minimum of 1.4 million career counsellors to maintain a globally acceptable student to school counsellor ratio. While a few national boards have mandated schools to have counsellors, over 93 per cent schools in India don't have a professional counsellor on board. There is an urgent need for career counsellors at the school level in India. The market size for the career as counsellors is currently estimated at over Rs 5,000 crore in India and continuously growing. Developing economies are increasingly appreciating the impact of counsellor jobs in aligning students with the right options and thus contributing towards nation-building.
India is a counselling-deficit education sector - and has just around one lakh career counsellors whereas it needs at least 15 lakh career counsellors to satisfy the student market (315 million students) today. In comparison, the US has about 2.6 million student counsellors for 56 million students. So there is huge scope for children's counsellors to grow in India.
Frequently Asked Questions for Counsellor
Que. Is being a counselor a good job?
Ans.
A job with a low stress level, good work-life balance, and solid prospects to improve, get promoted, and earn a higher salary would make many employees happy. Here's how Mental Health Counsellors' job satisfaction is rated in terms of upward mobility, stress level and flexibility.
Que. How do I become a counselor without a degree?
Ans.
If you want to know how you can be a counselor without a college degree, you may want to look into addiction counseling. Some states allow people with a high school diploma and a combination of field experience or certification to become licensed to work as a counselor with alcohol and drug abuse.
Que. Why is Counselling important?
Ans.
The Importance of Counseling. Counseling provided by trained professionals can make a profound impact on the lives of individuals, families, and communities. This service helps people navigate difficult life situations, such as the death of a loved one, divorce, natural disasters, school stress and the loss of a job.
Que. Does Counselling really work?
Ans.
Counselling really does work. Counselling can be tough and feel extremely distressing at times, especially at the beginning. It can be difficult to trust a stranger with your deepest, darkest feelings, emotions and experiences
Que. Describe hr counsellor job description.
Ans.
The appointment process for qualified applicants is coordinated by a human resource counsellor. He or she negotiates work terms and conditions for workers. HR counsellor job descripton include providing guidance and playing a major role in performance appraisal and processes of improvement, reviewing and managing data from the HR information system.
You might also be interested in
The question have been saved in answer later, you can access it from your profile anytime.
Access now
Report Question
Select your reason of reporting