Who is a Atmospheric Scientist?
Life can be thought of as water kept at the right temperature in the right atmosphere in the right light for a long enough period of time. ~ Norman John Berrill
We often check weather forecasts before planning a trip to outside. Have you ever wondered who brings that accurate data about weather conditions? Is there any professional who predicts it just right about the humidity levels, temperature, whether it will be cloudy or not days before? Yes, there's definitely a science and a professional involved in it. We call this professional an atmospheric scientist. An atmospheric scientist resolves our queries on severe conditions of atmosphere, weather and climate. He or she predicts heavy rains days before. Whenever a cyclone, tornado, or tsunami is going to hit areas with human populations, an atmospheric scientist plays a key role in alerting people before. Thus, he or she saves numerous lives.
An atmospheric scientist is a professional who analyses ancient data to get a clear vision of climate, weather and atmospheric conditions in the past. Such ancient data is known as paleoclimatic data. It includes tree ring records to the composition of the atmosphere in the past. Their work involves application of principles of physics, chemistry, climatology and dynamics of weather on earth and as well as other planets of the solar system.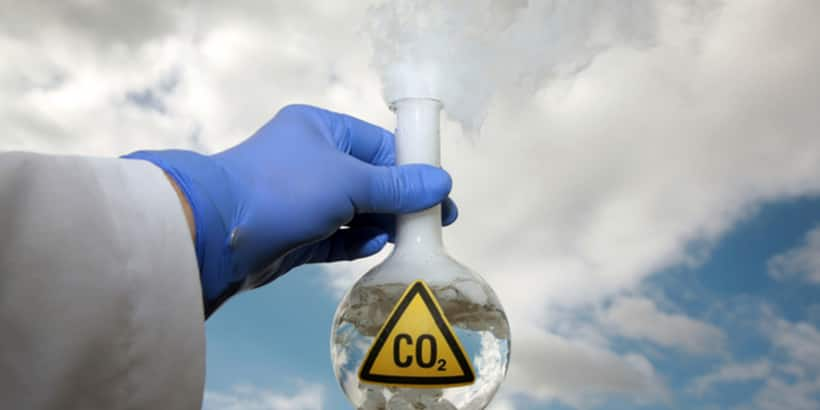 Atmospheric Scientist in a Nutshell
An atmospheric scientist is a research professional who studies the phenomena of the atmosphere to get a clear picture of changes in climate, weather and atmospheric conditions. He or she studies the weather patterns, measures temperature, humidity levels, dew points, and wind speed to predict the climate conditions over a period of time and weather forecasts.
Quick Facts for Atmospheric Scientist
Industry

Technology

Average Salary in India

₹39400

Suitable for

Male, Female

The career of an atmospheric scientist is suitable for everyone regardless of their gender identity. Whether one is male, female, or belongs to any other gender, it does not affect an individual's career growth. If you have a keen interest in the phenomenon of atmosphere and weather cycle, then it is the right career for you.
What is the role of Atmospheric Scientist?
An atmospheric scientist is a professional responsible for studying and predicting atmospheric conditions and events. He or she possesses a vast knowledge of climate patterns and the effects of air pollution. An atmospheric scientist analyses weather patterns and their effects. He or she is involved in measuring temperature, humidity, atmospheric pressure, wind speed, dew point and numerous other properties of the atmosphere.
An atmospheric scientist' s work responsibilities include interpreting data obtained from weather and meteorological stations. He or she analyses radar images, satellite images, GIS and computer simulations to study climate, gases and chemical reactions. An atmospheric scientist studies the interaction of clouds and ultraviolet light with atmospheric processes. He or she is involved in studying how terrain affects weather and climate, what causes turbulence in the ocean. An atmospheric scientist studies how satellite communication and navigation is affected by solar events.
Study
An atmospheric scientist is responsible for analysing data about atmosphere. He or she studies atmospheric conditions and predicts upcoming atmospheric events. An atmospheric scientist studies weather patterns and disruptions. He or she tests properties of air, temperature and air pressure. An atmospheric scientist analyses data to understand the major natural problems caused by worse atmospheric conditions such as droughts, air pollution, loss of the ozone layer and other related problems.
Forecasting
An atmospheric scientist is responsible for forecasting weather trends. He or she makes predictions about storms, snowfall and climate data. He or she forecasts on the basis of computer and mathematical models, satellite and radar data. An atmospheric scientist is responsible for performing indoor research in offices, weather stations and laboratories to make weather forecasts.
Emergency Alerts
An atmospheric scientist is responsible for reporting on advancing storms and alerting the citizens about it. He or she alerts during severe weather conditions such as hurricanes, tornadoes and flash floods. An atmospheric scientist issues warnings and ways to deal with it to protect life and property.
Data collection
An atmospheric scientist uses weather balloons, radar systems, sensors to monitor and collect data. He or she uses graphics software to illustrate weather reports. An atmospheric scientist creates weather graphics. He or she is involved in recording and observing meteorological data.
Types of a Atmospheric Scientist
Operational Meteorologist: Scientists who are involved in conducting study in the field of meteorology known as meteorologists. The meteorologist career involves studying meteorology phenomena through computer and mathematical models. Operational meteorologists utilise their knowledge to prepare daily forecasts.
Climatologist: Climatologists are atmospheric science professionals involved in the study of earth's climate. They are responsible for collecting and analysing data from various sources such as water, air, ice cores and plant life to find weather patterns. Climatologists determine how weather patterns affect life on Earth.
Atmospheric Meteorologist: Atmospheric meteorologists are scientists involved in the study of atmosphere's motions and physical characteristics. They study how the atmosphere's motions affect the environment. They apply the knowledge acquired through research in global warming trends, air pollution control, agriculture and forestry and air pollution control.
What is the workplace/work environment of Atmospheric Scientist like?
Atmospheric scientists are employed in academic institutions such as universities and colleges. They are responsible for teaching geography and earth sciences. Atmospheric scientists also find employment opportunities in museums, public departments, and government laboratories. Atmospheric scientists are also employed in media houses to predict atmospheric conditions such as temperature and humidity levels or weather forecasting.
Does Atmospheric Scientist require travelling?
Likely
Atmospheric scientists often require to travel frequently to collect data or weather events from the field. Either they watch weather conditions from the ground or from aircraft. Those atmospheric scientists who work in private industries are required to travel to meet clients and collect data in the field. Forensic Meteorologists gather information from the scene of the accident to investigate.
Employment Shifts
Full Time
Atmospheric Scientists work full time. Their work responsibility involves research and gathering of information and analysing data. Such a job is not possible on a part-time, hourly basis, on-call, or work from home type of employment shift. It requires a firm commitment and concentration during research and study to analyse data in order to predict atmospheric conditions.
Employment Nature
Atmospheric scientists find employment opportunities on both contractual basis as well as permanent basis. The contractual terms entirely depend on the requirement of the employers. They often hire a candidate on a contractual basis for a shorter period of time. Depending on the quality of work and discipline the candidate delivers, the contractual term might get extended. It may also be converted into a permanent basis.
Work Place
Laboratory, academic institution, Offices
Presence in Geographical Area
Urban
Urban and semi-urban areas provide promising employment opportunities. Delhi, Mumbai, Kolkata, Nagpur and Pune provide good employment opportunities for atmospheric scientists. The meteorological departments, research laboratories and academic institutions are more established in these urban cities.
Time Pressure
Likely
Atmospheric scientists have to work under pressure to deliver accurate and on-time weather forecasts. They are required to predict major atmospheric events such as tornadoes, cyclones, hurricanes or tsunamis. Atmospheric scientists alert everyone on such events.
Overtime Details
Atmospheric scientists are often required to work overtime. Atmospheric scientists' work hours may exceed 40 hours a week. Researchers are often required to work overtime including weekends and holidays when they are working on a specific project.
Weekly Hours of Work
Min 40 Hours
There are several atmospheric scientists who work more than 40 hours a week. While several other atmospheric scientists work standard weekhours. Researchers often work in nights, weekends and on holidays on particular projects.
How to become a Atmospheric Scientist?
What are the skills and qualities required to become a/an Atmospheric Scientist?
Communication skills: An atmospheric scientist must be able to understand spoken information. He or she should be able to speak and write clearly. An atmospheric scientist requires to read and understand work-related materials. He or she should understand what others are saying and ask questions accordingly.
Problem Solving Ability: An atmospheric scientist should be able to analyse ideas to determine strengths and weaknesses of the alternative solutions. He or she is required to combine several pieces of information to draw conclusions. An atmospheric scientist recognises the nature of the problem.
Logical Reasoning: An atmospheric scientist understands when something is wrong or likely to go wrong. He or she judges the costs and benefits of possible action. An atmospheric scientist uses reasoning to discover answers to the problems. He or she can recognise the important changes and determine when they are likely to happen.
Mathematical skill: An atmospheric scientist applies principles of mathematics and science to solve problems. He or she can frequently add, subtract, multiply and divide on fingers.
Organising skills: An atmospheric scientist has to manage his or her time and others' time as well. He or she has to work with numerous other professionals. An atmospheric scientist is required to teach other people. He or she is required to discuss problems together to sort out differences. An atmospheric scientist persuades people to approach things differently and provides support.
Which certifications and internships can be helpful in becoming Atmospheric Scientist?
Internship Availability
Yes
Internships play a crucial role in bagging a full-time job role. Employers prefer candidates with prior work experience. Candidates who have opted for internships during their academic year or after completion of the academic year have a greater chance to bag a job role in the same organisation. Candidates learn about the functioning of the industry through internships. They get industry insights through such internships which might not be possible in classroom learning.
Interns are required to develop new instrumentation and improve existing lower atmospheric observing facilities. Interns are provided with a large number of resources such as sophisticated testing and calibration instruments, fabrication capabilities, and technical documents. Interns are provided with guidance and support to develop their own engineering solutions as they work with other engineers and technicians.
Career Path Progression for Atmospheric Scientist
Climate Change Analyst: Climate change analyst is also known as climatologist. He or she is responsible for studying climate conditions over a period of time. A climatologist uses climate models to predict future climate conditions and study the dynamics of weather and climate systems.
Remote Sensing Scientist: Remote sensing scientist is a professional responsible for applying remote sensing principles and methods to analyse data to resolve problems such as homeland security, urban planning and natural resource management. He or she may design and develop new sensor systems, new applications and new techniques for existing systems. A remote sensing scientist often analyses data of remote sensing systems to draw conclusions and meaningful results.
Geographical Information Systems Specialist: GIS specialist is a professional who uses GIS technology to compile and display digital data. He or she is also known as a mapping specialist. A GIS specialist uses computer software to design detailed maps and drawings.
Cartographer: A cartographer is a professional usually responsible for field work. He or she collects and analyses geographical data. A cartographer examines and compiles data from ground surveys, aerial photographs, satellite images and reports. A cartographer is responsible for preparing digital maps or thematic maps in digital or graphic form.
Photogrammetrist: A photogrammetrist is a professional who collects reliable information about physical objects in the environment. He or she records, measures and interprets the photographic images and patterns captured through electromagnetic radiant imagery and other phenomenons.
Atmospheric Scientist Jobs and Salaries
What is the job outlook for Atmospheric Scientist?
There are several businesses that rely on just-in-time delivery of products and thus require a weather forecaster to schedule deliveries. Numerous businesses have started maintaining a weather forecasting team to advise delivery personnel. It provides them support to stay on schedule. The modern computer models have also resulted in improved accuracy of forecasts and allowed atmospheric scientists to tailor forecasts to specific purposes. There is an expected 12 per cent growth in the number of jobs for atmospheric scientists and meteorologists in the coming up years.
There is constant competition among candidates applying for job roles. The number of graduates in atmospheric science and meteorology is expected to exceed the number of job openings. Candidates with advanced knowledge of mathematical skills have a greater chance of bagging a job role. It is because the nature of atmospheric scientists' work is highly quantitative. There is strong competition among candidates for research positions at universities and colleges. The private industry offers better job prospects for meteorologists as compared to the government and public sector. Candidates can find opportunities in television studios, and other businesses that rely on weather forecasting to deliver products and services.
Frequently Asked Questions for Atmospheric Scientist
Que. What is the average salary of atmospheric scientists?
Ans.
The salary varies depending on skills and work experience of candidates. The size of the organisation and area where it is located also affects the salary bars. The average salary of atmospheric scientists in India is Rs. 700,000 per annum.
Que. What is the average fee of B.Tech. Atmospheric Science?
Ans.
The fee varies from institution to institution. Government colleges have a lesser amount of fee as compared to private colleges which charge a hefty amount of fee. The average fee of B.Tech. Atmospheric Science ranges Rs.100,000 to Rs. 400,000 for the duration of four years.
Que. What is the minimum required qualification to become an atmospheric scientist?
Ans.
A Ph.D or M.Phil. in atmospheric science is the minimum required qualification to become an atmospheric scientist. Candidates with a Ph.D. degree are eligible for conducting independent research. They can also work at research positions in universities and colleges.
Que. How would you differentiate Atmospheric scientist vs Meteorologist?
Ans.
Meteorology is a branch of atmospheric science. Similarly, a meteorologist is an atmospheric scientist. Meteorologists provide weather forecasts for a shorter span of time period such as for next coming up week or next ten days.
Que. Is there any specific degree in atmospheric science engineering?
Ans.
Yes, there are several degrees in atmospheric science engineering. We have mentioned below the major degrees.
B.Tech. (Bachelor of Technology) Atmospheric Sciences
B.E. (Bachelor of Technology) Atmospheric Sciences
M.Tech. (Master of Technology) Atmospheric Sciences
M.E. (Master of Engineering) Atmospheric Sciences
You might also be interested in
The question have been saved in answer later, you can access it from your profile anytime.
Access now
Report Question
Select your reason of reporting