Who is a Event Manager?
Plans are nothing. Planning is everything ~ Albert Einstein
We've all been to some of the other events in our lives be it a wedding ceremony, a small birthday party or a big music festival. All these events need proper planning in order to avoid any kind of troubles on the day of the event. Like deciding the budget, decoration plan, venue, guest list, food, and whatnot. It was a few years ago that people realised it's a lot to manage and therefore, they started hiring professionals like an event manager to take care of the entire event. If you have always had a creative mind and good managing skills the field of event management is a great career option for you. The work can be tiring sometimes but the end result is always worth it.
Events and occasions have become an integral part of human life; events such as birthday celebrations, social gatherings, weddings, and many more cannot be simply bypassed by us. Event managers are the person responsible for planning and organising promotional, business, and social events. They organise a range of events, ensuring the audience is engaged and the message of the event is delivered properly. Events play an important role in the success of a brand or organisation. Event managers are responsible for organising conferences, seminars, and exhibitions. They are also responsible for planning parties and corporate incentive trips. An event manager is often known as an event management officer at some places.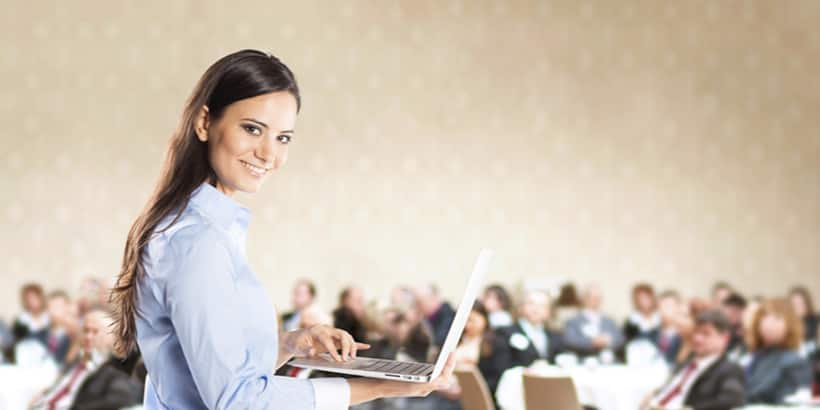 Event Manager in a Nutshell
The roles of event managers can vary depending on the company and industry they work in. Generally, they are responsible for planning, organising, managing, and coordinating various types of events. Also, they coordinate meetings with clients to determine details about events. The application of project management to the creation and development of large-scale events such as festivals, conferences, ceremonies, weddings, formal parties, concerts, or conventions is known as event management.
Quick Facts for Event Manager
Industry

Hospitality

Average Salary in India

₹27500

Suitable for

Male, Female

The profession is suitable for both the genders male as well as female. Events management is a female-dominated industry. Despite this, top positions are more often filled by men.

Any special needs

No

The career does not suit the candidates with special needs as the profession requires immense travelling.
What is the role of Event Manager?
An event manager is in charge of planning, organising, and executing all types and sizes of events such as musical concerts, food festivals and many more. The event manager meets the clients to assess their needs and determine the purpose of an event. After gathering the purpose of an event the event manager meets with the organisers, vendors and other event specialists to develop an agenda. The event manager works within the budgetary limitations of the clients. There are several departments in event management where a person can work and gain expertise.
Monitoring
Monitor all project development procedures and oversee all projects from the scratch level to the final execution. Monitoring and assessment is often used to evaluate the project, organizational program performance. The main objective of the auditing and event management practice seems to be to methodically recognize the elements of services and information, database and report selected analyse trends as developments.
Implementing
Implement and establish effective strategies for every event and they also recruit people who all are involved in the event to make it a success. They even communicate with officials in order to execute the events successfully. Event managers have to start executing to turn their business ideas into practice. Then they must perform advanced research on a specific market, implement a better method, write a marketing strategy, have the perfect place, and also employees to implement the ideas.
Managing logistics
They are responsible for choosing a suitable supplier for events and recruit and manage on-site production teams. They previously make plans before the presentation while meeting the clients. Logistics management is an aspect of supply chain management that would be used to achieve customer satisfaction by preparing, monitoring, and enforcing the efficient transportation and storage of relevant information, products, and services to make a project more successful.
Negotiation
Event managers need to negotiate with the clients and as well as the vendors. Not only negotiation but also they should create feedback surveys for the event. All in all, we can say that this is a profession where the manager can not just sit and supervise the juniors but also need to look after each and every task personally.
Types of a Event Manager
Meeting planner: A meeting planner is someone who coordinates all aspects of professional meetings. The meeting planner decides meeting locations, arrange transportation and other details to complete a meeting successfully. Working to promote the conference, and trade show facilities by carrying out activities like consulting with technical and business associations, and generating brochures as well as other publications. They create discussions of the events and select the speakers featured. They discuss with clients to identify goals and requirements for these events as meetings, conferences, and conferences. An event begins with the meeting planner. Their job is very crucial in order to organise a successful event. They meet with the client and have a detailed conversation with them about the kind of event they want to ho
Retail Events Representative: Retail Events Representative connect one-on-one with customers in a retail or event setting; to make them aware of the features and use of all products and services. Retail Events Representative receives instruction, guidance, and directions for the management. To present, promote and sell products or services to existing and prospective customers using solid arguments. To meet the requirements they carry out cost-benefit and needs analysis of existing/potential customers. Maintaining, building, and implementing positive customer and business relationships.
Event coordinator: Event coordinator is responsible for planning everything starting from weddings to big trade shows. The event coordinator meets with clients to work out event details and plan with the clients and their teams. Event Coordinators are responsible for the overall management of event planning, also known as event specialists or event planners. The main tasks include selecting locations, deciding expenses, organising event services, and monitoring customer acceptance. They could be working for an event management firm or as a contracting company.
Senior event planner: A senior event planner is responsible for the planning, development, and execution of various customer engagement activities. It is this role that is responsible for the preparation, execution, and organization of extremely complex conferences and seminars on-site. It may involve considerable travel, evenings, and weekends. An individual in this position may oversee event planners and may develop new educational activities.
Event Analyst: An event analyst is responsible for responding to the IT operational activities that arise from system and service monitoring. Conduct quantitative data analysis to assess events as required. Development of research processes and programs, such as the development of online and face-to-face surveys and audience counting with the research team of events, appropriate external suppliers, and other external parties.
Also read - Careers as a public relations executive
What is the workplace/work environment of Event Manager like?
Working as an event manager can be considered as a hugely demanded and stressful job. Event managers work in different settings like in offices, clients/event locations. Event managers work in offices to perform their administrative duties such as scheduling client meetings, reserving event locations and booking hotels. For instance, if the event managers are working on large events such as film screening, an annual conference, regional fair event managers are required to travel to the client's location to gather details of the event. Event Managers work both in indoors and outdoors settings; mostly working outside in the client's location.
Does Event Manager require travelling?
Likely
Event managers work in both indoor and outdoor settings. Event managers working in offices mostly prepare schedules or plans that would be used in the upcoming events. Their office works might include planning the scope of the event, including time, location, program, and cost involved. Basically event managers do the paperwork when in office. The major part of their job requires immense travelling. They need to regularly meet the clients in order to understand the requirements of the clients. Along with discussing the plans with clients event managers often travel to event sites to check the progress of the work.
Employment Shifts
Full Time, Part Time, Hourly Basis, On Call, Work From Home
This profession has diverse employment shifts if compared to other professions. The career involves all full time, part time, hourly basis, on call, and work from home shifts. Professionals are hired in both full time and part time according to the requirement of the company.
Employment Nature
Contractual, Permanent
The nature of employment for this as a career is both contractual and permanent. The role of an employee totally depends on the employer as they hire employees catering to their needs. Some freelancers might opt for a contractual or hourly basis employment to earn more money.
Work Place
Office, client locations, event locations
Event managers work in both indoor and outdoor settings. They work in different settings like in offices, clients/event locations.
Presence in Geographical Area
Rural, Semi-urban, Urban
Events happen in all urban, semi-urban and rural areas. However the demand for event planners or managers is only in urban areas and semi urban areas.
Specifics related to geographical areas (What all places are job hubs and try and give the reason as well - need this in detail) Try and write about the things such as the lifestyle of the place/s if it adds value to the context.
Urban areas can be considered as the core of event management industries. Metrocities can be considered as hubs as they fulfill both the requirements of education and jobs for this career.
Time Pressure
Likely
Event managers are most likely to face time pressure during their job. There are occasions when they're required to arrange an event at last minute notice which results in intense time pressure and a tightly packed schedule. Even if the event has been preplanned, ending hours are quite stressful and involve a lot of time pressure.
Overtime Details
The job is filled with tight schedules, networking events, and product launches. Typically, account managers work for nine hours per day. But depending on the deadlines and current situation, they might be required to work overtime. During busy periods and urgency, they are required to put up some extra hours to the work.
Weekly Hours of Work
Min 15 Hours
There are no specific hours of work on a regular basis. They usually work three to four hours a day on a regular basis. However, during the event they work for a longer period of time.
How to become a Event Manager?
What are the skills and qualities required to become a/an Event Manager?
Communication skills: Good communication skills are essential in improving efficiency as it adversely benefits the worker's actions and even how they function. Ineffective communication skills may impact employee performance, as the person could not provide sufficient data to perform a task assigned to them. Communication skill is one of the most important aspects of being an effective event manager. In order for an event to be successful, communication must be delivered in an efficient and powerful way by the event manager. Event managers need to listen to clients and plan events according to their needs.
Interpersonal management: Interpersonal competencies are the communication skills that computers use to interact with everyone. They involve interacting, developing, and maintaining relationships with each other. Interpersonal skills in this work environment help you to manage everyday communications, collaboration, and differences with one another. An event manager has to work with a team in order to ensure a successful event. Event managers should have the ability to communicate without any issues. Understanding the requirements of clients and then finding ways to fulfil those are the most important parts of event management.
Flexibility: Enabling workers to work easily will improve employee productivity and decrease anxiety levels. A wonderful work-life balance develops job motivation and commitment, which can boost productivity. Providing complete insurance of family and sick leave might also encourage young potential employees. Nothing is fixed when organising events as things can change at any point in time. Hence, an event manager should be flexible to take these changes and work accordingly.
Creativity: Creativity encourages workers to co-operate. They seek colleagues for their feedback as they have new ideas. Creative thinking promotes teamwork by arrangement, and that was the most valuable benefit of providing a work atmosphere where innovative thinking can actually happen. Event management requires an event manager to do things differently with innovation and creativity. The problem and challenges are not an issue for event managers as they need to come up with creative and innovative ideas to solve the problems.
Leadership skills: Leadership techniques can make business inspire their workers and influence them, and create motivation for workers. Acknowledgment, strong performance reviews, and empowering employees with the knowledge and equipment they would need excel are major elements that motivate the employees. They develop their people's abilities and talents and build a team that really are dedicated to a shared objective. In order to be successful in life event managers should possess this skill. Leadership skill helps event managers in guiding the team towards the end goal and making the events successful.
Organizational skills: Organizational competencies can actually maintain things straight. They find things simple to manage the massive amount of work, schedule, and documents. Organizing oneself will also reduce the mess on the workspace so that you can be much more productive in the workplace. Everything in an event has to be perfectly planned so that each step of the event goes off smoothly. The event manager needs to be organised in preparing and planning an event. Arranging and coordinating with people is an important part of event planning which requires organisation.
Problem-solving ability: Event management at a glance looks to be quite simple but in reality, it is a very difficult task. Problem-solving is beneficial to individuals and companies as it helps us to exercise the power of the environment. Problem-solving does provide us all with a method to recognise such small details, start by pointing out why they are damaged and recognize a course of action to repair them. blem-solving skills help an event manager to understand the root cause of the problem and solve it within the time frame to complete an event at a high note.
Energetic: A positive energy helps you cope effectively in exhausting work environments. Energetic behaviour help strengthen the current workplace environment that helps determine the morale, productivity, and ability to build a group of employees. Energy where one considers a purpose for living and smiling. Events managers need to be full of energy and passion in order to host a successful event. The event manager needs to showcase some positive signs to the other staff so that they can also learn and make the best out of it.
Negotiation skills: Negotiation skills in business are essential for both casual everyday interactions and formal agreements, like negotiating terms of the agreement, lease, service delivery as well as other employment agreements. Good negotiations contribute greatly to business performance because they are making them produce better communications. Negotiation skills are important in both formal and informal day to day interactions. It is one of the important skills that an event manager should possess as this ability to negotiate with the suppliers from a variety of industry sectors to ensure the clients receives a good value of their money.
Which certifications and internships can be helpful in becoming Event Manager?
Internship Availability
Yes
An internship helps students to gain first hand experience of working in the real world. It helps students to harness the skill, knowledge and theoretical practice that students gained in university or classes. Internships help young professionals to understand how specific industries or companies work in real life. Internships provide a nice learning curve for students with little experience of the professional world. Event management was not so popular as a profession earlier, this has become popular in the last five to seven years. Due to its less popularity internships are available but not in large quantities as compared to other professions. The duration of these internships vary from organisation to organisation.
Career Path Progression for Event Manager
Event coordinator: An event coordinator makes enormous efforts to avoid any mismanagement due to a lack of coordination. He or she puts together events and everything whether it is meeting with clients or cleaning of the venue. An event coordinator's work responsibilities include preparing budgets, scouting, and booking locations. He or she conducts press outreach, lines up sponsors and celebrity guests, securing food and drinks, overseeing support staff such as florists, caterers, and DJs. He or she assists event planners and event coordinators.
Fashion event coordinator: A fashion event coordinator is responsible for organizing and planning fashion shows, product launches, fashion week parties, store openings, trade shows, and sample sales. A fashion event coordinator may work alone to organize or plan small events. He or she may also work in a team for large events.
Sports event coordinator: A sports event coordinator is responsible for making coordination in the well-detailed planning of the event and prepares the teams and facilities for the game day. It may be a college soccer game or a professional tennis match of the Olympics. Sporting event planners work with enthusiasm to make these events exciting to keep the interest of viewers in it.
Event planner: An event planner is responsible for structuring an event. He or she coordinates the moving parts. An event planner ensures that everyone attending the event has a good time there. An event planner engages with convention and meeting planners. Their job responsibilities often include choosing or hiring caterers, entertainment, and other related vendors. An event planner also arranges transportation and logistics.
Wedding planner: A wedding planner meets and engages with a couple to know about their vision and ideas for the wedding. A wedding planner discusses and plans the wedding event that includes scheduling time, selection of venue, and cost determination. A wedding planner scouts for invitation designers and printers, DJs, bands, photographers, and caterers for the wedding event. They make sure everything goes smoothly in the entire wedding event as it is a special event for the bride and groom.
Associate event manager: After successfully completing the required courses the students are hired at the associate positions in the beginning. This is the first level of entry as students start their career in event management. In this phase, the associate event planner works under the supervision of seniors to get a basic knowledge of how things work in the real world.
Event manager: An event manager is responsible for planning, organizing, and executing various types and sizes of events such as food festivals, commercial events, musical concerts, and conventions. An event manager meets with clients, assesses their needs, and determines the objective of the event. Event managers then meet organizers, vendors, and other specialists as per their requirements and to set up an agenda. Event managers are also responsible for managing the finance.
Event Organiser: Event organizers hold the key responsibility of planning and coordinating events. The size and type of event may vary depending on the company. The events may be large or similar to the Chelsea flower show or it may be as smaller that may happen within a museum.
Event Manager Jobs and Salaries
Associate Event Manager
Monthly Salaries
Average Salary

20000

Junior Level Salary

15000

Senior Level Salary

35000
Job Description
The associate event manager is an entry-level job in the field of event management. Candidates who just completed their graduation are appointed at the post of an associate event manager. They are mainly responsible for tasks assigned to them by their supervisor.
Salary Description
The job pay is quite low. But, for an entry level job in the field of event management which is very competitive the salary can be considered decent. After gaining experience the individual can progress the job title as well as experience an increase in the salary and at senior position the individual can earn a minimum of Rs. 35,000 per month.
Event Planner
Monthly Salaries
Average Salary

35000

Junior Level Salary

25000

Senior Level Salary

40000
Job Description
An event planner is supposed to be highly organised in his or her profession. Event planners meet the clients, understand their desires about the event in hand, take care of things from guest list to logistics.
Salary Description
The job pay for an event planner is quite decent. Although it is quite less at the entry level provided the kind of work is expected but with due progression of time the salary is increased. At seniorlevel the salary can be anything above Rs. 40,000 per month.
What is the job outlook for Event Manager?
Event management is the application of creative ideas to plan huge events such as festivals, conferences, ceremonies, weddings, formal parties, concerts and many more. The process of planning and coordinating the event is usually referred to as event planning. The event manager is the person responsible for planning and execution of the event. Event managers possess creative, technical, and logistical elements to make an event successful. Some starting a career in this field would land at the entry level position of associate in the initial stage of the career. In this phase the associate event planner works under the supervision of seniors to get a basic knowledge of how things work in the real world. With time and experience they are promoted to senior level where they supervise junior associate level employees.
Once the associate reaches the senior level the salary is also increased by a few percent. After working for at least three to four years as a senior planner he/she is promoted to a team leader. In this phase the team leader is the head of the team under which senior planners work. Team leader's are responsible for any action happening in a team. They supervise anything and everything happening around to check and solve any issues if found during an event. In short, they are the one responsible for checking the status of the work in progress. With time and experience of at least three to four years team leaders are promoted to manager level. This is one of the senior level positions amongst the many in this field. Event managers are the person responsible for planning and organising promotional, business, and social events. They organise a range of events, ensuring the audience is engaged and the message of the event is delivered properly. Events play an important role in the success of a brand or organisation. Career progression in this field is at a bit slower rate. The percentage of salary hike is definitely present in every level of the profession.
Last but not the least after successfully completing event management courses students have a good option to start a start up of their own. With the rapid growth of population the demand for event planners would rise in future. So taking this as a career would definitely help students to boom in future.
Frequently Asked Questions for Event Manager
Que. What are the three types of events?
Ans.
Events can be classified on the basis of their size, type and context . There are three main categories which events go under. These three types of events are private, corporate and charity.
Que. Do event planners travel a lot?
Ans.
Event planners spend most of their time in offices. During meetings and events, they usually work on-site at hotels or convention centers. They travel regularly to attend events they organise. They also travel to the sites and discuss the plans with clients. Event managers often travel to event sites to check the progress of the work.
Que. What are the five C's of event management?
Ans.
The process of planning an event from start to finish may be divided into five basic phases, which we have called the five Cs. These are Concept, Coordination, Control, Culmination and Closeout.
Que. What do event managers plan?
Ans.
An event manager organises a variety of events to include business conventions, weddings, educational conferences, and many more. They ensure all event details to meet their client's specifications.
You might also be interested in
The question have been saved in answer later, you can access it from your profile anytime.
Access now
Report Question
Select your reason of reporting