Who is a Treasurer?
Prosperity cannot be restored by raids upon the public Treasury ~ Herbert Hoover
In career as treasurer, individuals help a company or an organisation to be in a profitable position by generating accurate financial statements and overseeing investment choices. Treasury analyst career path is all about working with other corporate executives to build and meet the budgetary targets as advised by the chief executive officer. Students can pursue a BBA (Bachelor of Business Administration) to opt for a treasury analyst career path. Here, in this article, we will discuss the details about the corporate treasury career path, such as treasury officer job description, is corporate treasury a good career, how to become treasury officer in India.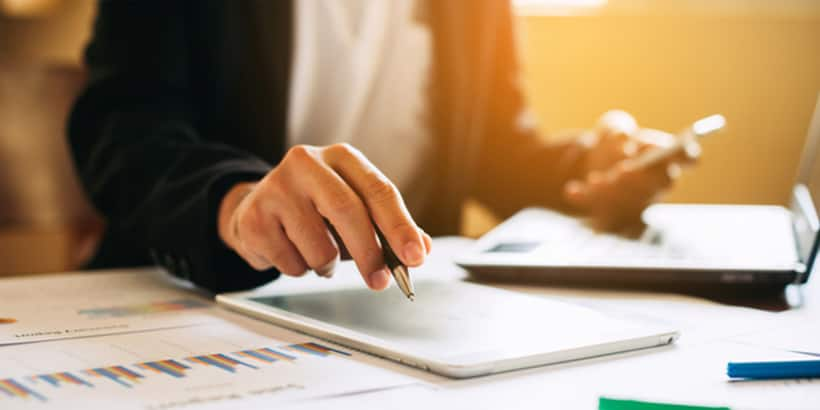 Treasurer in a Nutshell
Treasury analyst career path is often regarded as certified treasury specialist in some business situations, is a finance expert who specifically manages a company or organisation's long-term and short-term financial targets. Treasurer synonym could be a financial officer, which is one of the reputed positions in the corporate world. In a large company, the corporate treasury jobs hold power over the financial decision-making of the total investment and development strategy of the organisation.
Quick Facts for Treasurer
Industry

Finance

Average Salary in India

₹66666.67

Suitable for

Male, Female

The essential feature of being a treasurer is that the role is not limited to a particular gender. The career as treasurer is not gender-specific. Males, women, and others can choose a career as treasurers. Individuals of all backgrounds and gender can become a treasurer if he or she has the qualifications required. As part of the business sector, this is among the most searched jobs, where the gender of an employee is irrelevant.

Any special needs

No

There is no definite set of rules that requires an individual to be physically fit to become a treasurer in India. Everyone, including those with physical disabilities, is appropriate for the career as treasurers. Many treasurers work on desks in office settings. The career as treasurers is well suited to everyone, even those with special needs. But being fit and healthy is good for having an effective style of working.
Table of Contents for Treasurer
What is the role of Treasurer?
Individuals in the treasury analyst career path are responsible to work diligently in the preparation of the final financial statements, which are used to make recommendations to executives or board members. Without detailed corporate treasury jobs, it would be difficult for major insurance firms to make the choice to provide the customers with better coverage. The function of treasurers is to oversee the in-house financial department of a business or organisation. The duties consist of finding innovative ways to reduce costs and increase productivity in the workplace. In career as treasurer, individuals can serve the objective by overseeing the daily activities of employees who are involved in producing financial reports and approved budgets.
Strategic planning
Strategic planning is one of the most important job functions of treasurer. A strategy is a roadmap designed to promote corporate priorities and objectives, planning, financial statements, market dynamics, stakeholder demands and much more. Strategic planning is the method of defining an organisation's targets, and then implementing that perspective through defined objectives. Treasurer working in strategic planning should achieve targets, determine what measures employees actually need to implement and inspire the company to achieve that target.
Reporting
Reports include useful information that could be used to evaluate possible decisions, marketing strategies, financial accounting assistance and strategic analysis. Treasurer reports daily during the financial year which helps companies assess the services of a specific industry. Preparing reports are also important in other careers such as equity research analyst. Reporting helps companies, businesses or the government to make the best possible decisions. This is also an institutional communication method within the company and the employees.
Types of a Treasurer
Treasury Analyst: Treasury analyst job is responsible for monitoring and evaluating the financial practices of the employer. This involves cash flow management, revenue control, debt obligations and assets management. A treasury analyst is hired to manage financial budgets for businesses, nonprofit organisations and government agencies. Treasury analyst career path focuses closely on coordinating asset management with other industry professionals and bookkeepers. The regular tasks may include checking bank statements, executing financial transactions, managing taxes, making detailed cash estimates, determining liability rates, and monitoring investment profits.
Financial Analyst: A financial analyst job description includes overseeing the financial performance of an organisation, evaluating operating results and market trends to make predictions, and assisting senior management in making operational and strategic decisions by presenting daily reports. A financial analyst's primary function is to pore over data in order to find possibilities or analyse outcomes for management decisions or investment recommendations. A financial analyst is a specialist, conducting financial analyses for clients. Mutual funds, financial institutions, securities companies, banks, investment banks employ a financial analyst.
Cash Manager: A cash manager performs banking transactions of an organisation. He or she can be employed in various industries and simultaneously monitor multiple accounts. A cash manager closely monitors the profitability of a company or a client and also measures the financial losses. Cash manager duties and responsibilities include controlling client accounts, supervising the distribution of cash reserves, deposits, tax payments and investments. He or she controls budget flows, investigates and corrects any deficiencies or overstocks.
Related Article - Career as Financial Planner
What is the workplace/work environment of Treasurer like?
Individuals in treasury analyst career path work at large financial companies. He or she works primarily with brokerages for security and commodity, banks and credit institutions, and insurance companies. While others work in the private industry as well as for the government. In career as treasurer, individuals need to spend his or her time in the office environment. It is a full-time job and the individual prefers to work at a desk in an office and a safe environment in general.
Does Treasurer require travelling?
Likely
The government-employed treasurer is required to travel often depending on the project he or she has been appointed to. Though, the government offers full travel costs to the treasurers travelling to various workplaces. Corporate treasury jobs require travels both internationally and domestically, in order to provide guidance and supervision for board members or other partner entities.
Employment Shifts
Full Time
The employment shift for a treasurer is generally full time. An individual who is pursuing a career as treasurer needs to work long hours with different schedules depending on the responsibilities. Furthermore, a treasurer seems to be working in the regular shift only, which does not indicate they do not need to spend extra hours. Individuals in treasury analyst career path need to work 40 to 45 hours a week with extremely hectic projects generally requiring extra shifts. He or she works 9-10 hours a day. A treasurer does this over time, especially during the financial year.
Employment Nature
Contractual, Permanent
The nature of the employment of a treasurer may be permanent or temporary. A treasurer has to work within organisations as part of a group. He or she communicates with the team members regarding assignments or communicates with clients around the globe. Individuals in corporate treasury career paths must be able to travel to support clients, and the employment conditions may differ depending on the geographic location of the client. He or she may be recruited for a certain period of time but they are usually appointed as permanent staff.
Work Place
private companies, client locations
Corporate treasury jobs are to assess financial details, analyses various clients' data. In the workplace setting, he or she performs those duties. This work requires little physical labour, but intellect and mental strain.
Presence in Geographical Area
Semi-urban, Urban
In rural areas, a treasurer has fewer opportunities than in urban or semi-urban areas. Individuals in treasury analyst career paths work primarily in urban areas as there are several multinational companies located in major cities. We can see most of the big recruiting companies like Deloitte, KPMG, PWC are in the cities.
Time Pressure
Likely
In a career as treasurer, individuals perform certain duties for a corporation or entity within a given time span. This work is considered to be one of the prestigious job profiles, and that means a lot of time and mental energy is demanded. A treasurer is required to assess the financial data within a limited period.
Overtime Details
A career as treasurer needs to work for several major financial firms and he or she usually works for nine hours a day, often independently. But in the closing of the financial year, he or she will work more than fifteen hours a day. Many projects will require more effort, in these situations a treasurer may need to stretch the duration of the shift to complete it on time.
Weekly Hours of Work
Min 40 Hours
Individuals in corporate treasury career path need to work about nine hours a day, 40 hours a week. The treasurer's work falls under certain shifts, though he or she may work more hours to fix the issue in different types of projects. Though a treasurer works nine to ten hours a day, it can be up to fifteen hours in the financial year.
How to become a Treasurer?
Steps to become a Treasurer
What are the skills and qualities required to become a/an Treasurer?
There are several requirements to opt for a treasury analyst career path. We have mentioned some of the skills required for the corporate treasury career path.
Research Skills: Research skills allow individuals to identify a challenge, acquire data resources that can fix the financial problem, determine the quality and value of those resources, and find a suitable solution. This particular skill is also important for other careers such as toxicologist. As a treasurer, one needs to know how to do research work on economic principles and provide appropriate solutions. A career as treasurer is required to learn critical thinking skills that are important for analysing financial data.
Problem-Solving Ability: A career as treasurer is required to know how to assess obstacles and plan strategies. He or she should be able to provide guidance and alternatives to team members and clients to help them create low-risk, high-benefit financial decisions, with a deep knowledge of finance. A treasurer's problem-solving abilities, often focus on the ability to handle difficult or unpredictable organisational situations, and complicated financial problems as well. Organisations rely on people who can evaluate all sorts of mistakes and come up with solutions in a rational way.
Business Acumen: Business acumen also refers to business insight and the ability to deal with different business circumstances. A career as treasurer needs to make it quite clear that knowledge of the business is not a single skill, but broad complex skills, experience and understanding of various business aspects. Business acumen can be better described as knowledge and understanding of the techniques, procedures and methods that enable a business to make more profit.
Communication Skills: Communication in the workplace is vital to the organisation, as it enables companies to stay competitive and to function efficiently. This particular skill is also important for other careers such as a data analyst. A treasurer can experience an increase in morale, productivity and motivation when he or she collaborates with other colleagues in an organisation. A career as treasurer needs to communicate regularly with the clients. Therefore, he or she has to understand the clients' needs and respond to their concerns, for which they need good communication skills.
Popular Online Finance Courses and Certifications
Which certifications and internships can be helpful in becoming Treasurer?
We have mentioned below certifications that individuals may opt for who want to establish a career as treasurer.
Internship Availability
Yes
An intern treasurer job involves studying the flow of cash and also other investment strategies. A financial internship provides an excellent opportunity to obtain industry experience in the finance sector. Most internships are voluntary, some interns get a small amount of salary though it is very less than treasurer salary. Internships offer the future applicant the opportunity to use the abstract principles that he or she have learned during his or her college days and bring it into practical use.
Career Path Progression for Treasurer
Finance Director: A finance director is responsible for assessing, executing strategies and making financial decisions for a company. Along with other officers of the organisation, he or she prepares and fills statutory files. Finance director schedules meetings to manage and keep records. Finance director roles and responsibilities are to provide operational and financial guidance to ensure that the financial obligations of the company are met. He or she develops all the policies and procedures to maintain sound financial management of the organisation.
Company Secretary: A company secretary is responsible for the process of registration and for sharing reports with shareholders of the company, ensuring profits are earned and maintaining other documents, such as details of officers and directors, as well as annual financial statements. He or she manages employee benefits such as employees' retirement and insurance plans, negotiating process, risk management, property management, and review of the financial statements.
Chief Financial Officer: A chief financial officer job description includes monitoring a company's financial goals, targets, and expenses. He or she handles financial services, assesses sources of funding, monitors possible financial risks and identifies corporate strategy. A good chief financial officer reviews closely how the departments within the company will affect the financial decisions.
Treasurer Jobs and Salaries
Company Secretary
Monthly Salaries
Average Salary

60000

Starting Salary

30000

Junior Level Salary

30000

Senior Level Salary

100000
Job Description
A company secretary is a senior executive in the public sector and as well as in private organisation. A company secretary of a firm is usually called a secretary or corporate secretary. He or she manages an organisation that abides by relevant laws and regulations, and also helps committee members to be aware of the legal responsibilities.
Salary Description
The salaries of a company secretary is dependent on the position which one holds. The company secretary has an average annual salary of up to Rs. seven lakhs at a job startup, he or she earns more than Rs. five lakhs a year and this rises at the senior level to more than Rs. fifteen lakhs a year.
Finance Director
Monthly Salaries
Average Salary

60000

Starting Salary

40000

Junior Level Salary

40000

Senior Level Salary

200000
Job Description
A finance director is part of a senior executive team which is liable for the financial health and also overall performance of their company. He or she oversees the accounting and budgetary control functions and builds a financial policy for the business' sustainable long-term growth.
Salary Description
The salary of a finance director depends largely on the company the employee works for. The salary increases with the increase of years of work experience. On average, a finance director earns Rs. seven to eight lakhs per annum. At the initial stage, he or she earns more than Rs. five lakhs a year but at the senior level of the career, he or she gradually gets more than Rs. twelve lakhs.
Chief Financial Officer
Monthly Salaries
Average Salary

80000

Starting Salary

70000

Junior Level Salary

70000

Senior Level Salary

300000
Job Description
A chief financial officer gives strategies and guidance to the staff. The chief financial officer is liable for the reliability of financial statements of the company, particularly between multinational companies.
Salary Description
Acquiring more professional experience in this area is a perfect way to boost a good salary. A chief financial officer gets a good amount of salary and more than many other careers at the initial stage, which is more than Rs. nine lakhs per year but he or she eventually receives around Rs. thirty lakhs at senior level.
What is the job outlook for Treasurer?
Treasury management includes ensuring better planning and optimisation of cash and financial risks in a company. Like in most other careers at the executive level, candidates aspiring to be treasurers would probably face strong competition to achieve a small number of opportunities. Treasury analyst career path may stand out by acquiring a postgraduate degree, being certified and acquiring industry experience in multinational finance. With the overall economic activity, demand for financial analysts tends to grow.
The key goal is to ensure that cash is handled for daily financial transactions, maintaining a long-term strategy. A treasury analyst career path is liable for determining and monitoring risk and developing policies, but he or she needs to manage and minimise those risks with accounting professionals and other experts to implement those policies. Treasurer responsibilities are to prepare a company's official financial statements. He or she will be needed to evaluate investment opportunities when starting new ventures or expanding established companies. Furthermore, the emerging economy around the globe offers new investment opportunities that require expertise in geographical areas where all those markets are located. Government agencies, non-profit organisations, insurance providers, and private companies provide the best employment opportunities in this industry.
Student Also Liked:
Frequently Asked Questions for Treasurer
Que. What is the most important treasurer job?
Ans.
Corporate treasury jobs are to be a great caretaker of the money. There is however a secondary role of treasurer and that is almost as critical as the first one, the second duty is to make financial decisions.
Que. Is CFO the same as treasurer?
Ans.
The chief financial officer is similar to a treasurer or controller as he or she is responsible for overseeing the finance and accounting divisions and ensuring the consistency and timely completion of the financial reports of the business.
Que. What is the difference between Treasury and Finance?
Ans.
The biggest difference between financial management and treasury management, is the level of participation. Financial management specialises on long-term and strategic investments, but the treasury management emphasises on short-term and day-to-day investment monitoring.
Que. What is the role of a treasurer in a student council?
Ans.
The treasurer is responsible for keeping the budget of the student council. Fundraising activities are handled by the treasurer, who should guarantee that all funds are being used appropriately and according to votes and legislation from the student council.
Que. What is the chief executive officer job description?
Ans.
A chief executive officer is a company's highest-ranking executive, whose primary roles include making significant strategic decisions, overseeing a company's overall activities and resources, serving as the key point of contact with the board of directors.
You might also be interested in
The question have been saved in answer later, you can access it from your profile anytime.
Access now
Report Question
Select your reason of reporting