B. Tech courses - Students pursue B. Tech programmes to study and understand the field of engineering. There are several B. Tech courses that are offered by engineering institutes across India to those students who are looking to make a career in engineering and technology. B. Tech courses primarily focus on theoretical knowledge as well as the engineering aspect of science.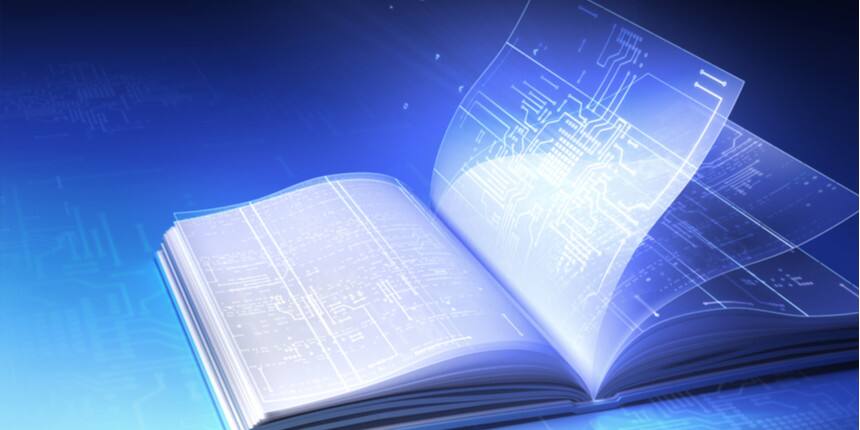 Specialization of Bachelor of Technology
Bachelor of Technology has been considered to be one of the most reputed courses in the world for a long time. Along with the degree, students can also get a great placement opportunity from colleges or universities. This course helps the students to get the ability to implement the latest trends and technologies to solve problems.
In the table below we have mentioned various B. Tech courses taught to engineering students:
| | | | | |
| --- | --- | --- | --- | --- |
| | | | | |
| | | | | Electrical and Computer Engineering/Electronics Engineering |
| | | | | |
Below we have given a brief description of the B. Tech courses mentioned in the table above:
Software Engineering: Software engineering is a sub-field of the Bachelor of Technology course. The main duty of software engineers is to focus on the systematic development of software. The concept of Computer Science sometimes overlaps the notion of this one. In this field, engineers develop software with the help of scientific principles, methods, and procedures. Nowadays software engineering is one of the most in-demand skills in the world. Software engineering is one the most preferred B. Tech courses among those students who want to work in the field of technology.
Agricultural Engineering: Agricultural engineering amalgamates the fundamentals of mechanical, civil, electrical, food science and chemical engineering with information on agricultural principles. This discipline primarily focuses on agricultural production and processing. Sustainability of agricultural practice is the main concern of agricultural engineering. Food processing and dairy industries hire agricultural engineers.
Automotive Engineering: In this branch of engineering, students learn about manufacturing, designing, mechanical mechanisms of automobiles. It is an integral part of vehicle engineering which deals with various types of vehicles. Automobile engineers, product development engineers, design engineers are some job options that graduates can choose after receiving the degree.
Computer Engineering: The most common branch of this field is Computer Science. Among every top specialization in B.Tech., Computer Science has a greater prospect nowadays. Computer Science industry is growing faster than other industries. The field is an excellent choice if students want a career with a bright future and high earnings. It is the study of the hypothetical foundation of data and calculation and useful methods for their execution and application in computer systems.
Computer Science and Engineering: Computer science and engineering (CSE) integrates the two fields of computer engineering and computer science. Computer science typically based on the theory of hardware and software whereas computer engineering focuses on the electronics side of computers.
Chemical Engineering: Chemical engineering is the branch for producing, designing, transporting and transforming energy and materials. Chemical engineering focuses on the principles of chemistry, mathematics, physics, and economics. The graduates of this field develop and design chemical manufacturing processes.
Mechanical Engineering: This discipline involves the production, designing, and operations of machines. The course covers the theoretical and practical understanding of different fields of machine learning and other aspects of mechanical engineering. The career opportunity of this specialization is immense. This course is preferred by the students because of the number of jobs available in both the private and government sectors. Auto research engineers, robotic engineers are some of the career options that students can choose after graduating in this field. It is one of the most popular B. Tech courses among engineering students.
Marine Engineering: Marine engineering deals with the construction, operation, and management of mechanical equipment used in the seagoing craft, dock or harbour installations and also maintain vehicles used on or around water. This includes ships, aircraft carriers, submarines, sailboats, tankers and several other vessels. Professionals are responsible for the functioning of the ship's internal system which comprises the propulsion, electrical, refrigeration and steering systems. In this course, students learn to design, develop, build, install, inspect and maintain the propulsion systems, engines, pumps and other pieces of technical equipment that make boats and other maritime vessels function effectively.
Geological Engineering: In this discipline, students study about the natural materials using the application of geology and engineering fields. The other engineering fields which are integrated with this particular specialization are environmental, civil, petroleum, and mining. Seismologists, Stratigraphers are some of the career options that graduates of this specialization can take up.
Electrical and Computer Engineering/Electronic Engineering: Students of this specialization focus on the study, design, and application of equipment, devices, and systems that use electricity, electronics. Students choose Associate Electrical Engineer, Reliability Electrical Engineer and others as their career options.
Textile Engineering: In this specialization, students deal with colour, garments, and fabrics. Textile manufacturing is the main concern of this discipline. Medical textiles engineer, Quality control supervisor, Process engineer are some of the professions that students may select as their career options.
Robotics and Automation Engineering: Robotics engineers design, test, operate and construct productive robots and not only just making robots but also making them easy to use and safe and reasonable is also important. Robotics Technicians, Robot Design Engineer, Automated Product Design Engineer are some of the career options in this field.
Petroleum Engineering: Petroleum engineering is a field focusing on the production of hydrocarbons. These engineers also deal with the crude oil other gas industry.
Aerospace Engineering: Aerospace engineering is a branch of engineering that deals with the development of spacecraft, aircraft, missiles. Spacecraft designers, commercial aerospace engineers are some of the major career options that graduates of this field can choose.
Nuclear Engineering: Nuclear engineering deals with the application of nuclear and atoms or with the application of other sub-atomic processes. They also examine nuclear accidents and collect data for preventive measures. In this specific specialization, there are a good number of job opportunities.
Students who are aspiring to be future engineers need to take science stream in 10+2. Mathematics, Physics, and Chemistry are the mandatory subjects that students should keep compulsory at the time of their boards. Computer Science, Biology, and Geography are also important subjects for those who opt for Computer Science and Engineering, Biological Engineering and Geological Engineering.
Aspiring students who want to take up Bachelor of Technology as their career option should complete class 10+2 from a recognized board. Students need to get at least 50 per cent marks in the boards but some universities also require seventy-five per cent marks in class 12th board examination. But the most important criteria is to get through the Joint Entrance Examination or other equivalent examination.
Entrance Examinations for Bachelor of Technology
Students who want to become engineers need to appear for some entrance examinations. There are various examinations, held for the bachelor of technology courses. Aspiring students should appear in the entrance examinations, conducted both by the government and private institutes for B.Tech. courses in India. Some of the entrance examinations are listed below.
Top Entrance Examinations for Engineering
| | |
| --- | --- |
| | Joint Entrance Exam Main |
| | Joint Entrance Exam Advanced |
| | Vellore Institute of Technology Engineering Entrance Exam |
| | Birla Institute of Technology and Science Admission Test |
| | West Bengal Joint Entrance Examination |
| | Indraprastha University Common Entrance Test |
| | Telangana State Engineering, Agriculture, and Medical Common Entrance Test |
| | Uttar Pradesh State Entrance Exam |
| | Maharashtra Common Entrance Test |
| | Andhra Pradesh Engineering, Agriculture, and Medical Common Entrance Test |
| | Karnataka Common Entrance Test |
| | Telangana State Engineering, Agriculture, and Medical Common Entrance Test |
| | Tamil Nadu Engineering Admissions |
| | SRM Joint Engineering Entrance Exam |
Top Institutes for B. Tech courses
Some of the top colleges are IIT Delhi, IIT Bombay, IIT Kharagpur, IIT Kanpur, IIT Roorkee, IIT Madras, VIT University, BITS, Pilani and also some other universities. Companies like Microsoft, Google, TATA Consultancy Services (TCS), Cognizant Technology Solutions Corporation (CTS), Infosys hire graduates from the engineering domain.
Bachelor of Technology is a professional degree programme that is dedicated to the field of engineering. Graduates of this domain have great career opportunities in every sector. Recruiters hire them for their technical and theoretical knowledge too. There are a huge number of colleges/universities which provide courses for Bachelor of Technology in India.
Career after a B.Tech degree is quite rewarding, which is why several science students opt for it after their 10+2, however, there is a world of caution. If you don't have an interest or the aptitude for it, then do not pursue this degree.
Frequently Asked Question (FAQs) - B. Tech Courses
Question: What is the salary of someone who has done B. Tech?
Answer:
For an individual who has done B. Tech, the average entry level salary is Rs. 3,00,000 per year. As a project manager one can earn around Rs. 8,00,000 lakhs per year and above.
Question: What are some of the government jobs after B. Tech?
Answer:
If a student is interested in getting a government job after B. Tech, there are several options to choose from, however, the individual will have to clear the qualifying examinations. Some of the government jobs available to B. Tech students are the Indian Engineering Services, DRDO, Indian Armed Forces, PSU sector, Railway Engineers and several other options.