Who is a Civil Engineer?
We shape our buildings, thereafter they shape us ~ Winston Churchill
Career as civil engineer is an engineering discipline that deals with the design, construction, and maintenance of the physical and naturally built environment, including public works such as roads, bridges, canals, dams, airports, sewerage systems, pipelines, structural components of buildings, and railways. A career in civil engineering in India is traditionally broken into a number of sub-disciplines. It is considered the second-oldest engineering discipline after military engineering, and it is defined to distinguish non-military engineering from military engineering. Civil engineer jobs take place in the public sector from municipal through to national governments, and in the private sector from individual homeowners through to international companies. Those who are interested in becoming civil engineers are required to complete their engineering course either in bachelor or master's programme. B.Tech and M.Tech. are the most popular degrees for pursuing engineering. Here, in this article we will describe civil engineering degree, civil engineering career path, alternative careers for civil engineers, civil engineer job requirements, jobs for civil engineers.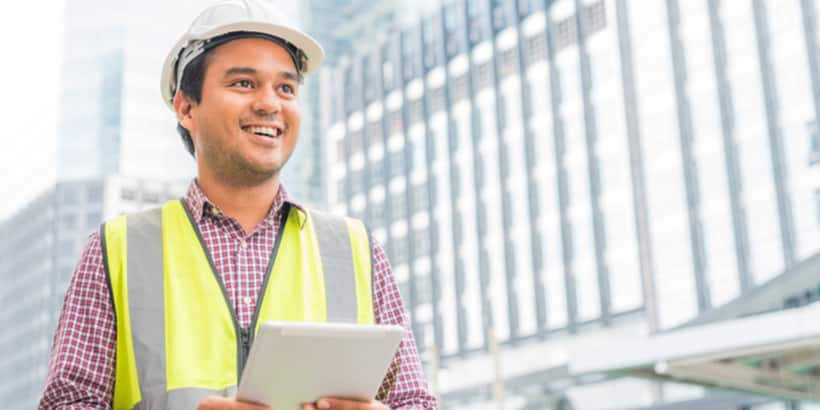 Civil Engineer in a Nutshell
The career as civil engineer is of great importance for the infrastructural growth of the country. It is one of the most popular professions and there is great professional as well as personal growth in this civil engineering career path. There is job satisfaction in this civil engineering career path, but it also comes with a lot of stress, as there are multiple projects that need to be handled and have to be completed on time. Students should pursue physics, chemistry and mathematics in their 10+2 to become civil engineers. But the rewards are rich, civil engineers do a service to the nation and earn their respect and that is where job satisfaction comes from.
Quick Facts for Civil Engineer
Industry

Infrastructure

Average Salary in India

₹35000

Suitable for

Male, Female, Others

An individual from any section or gender can make a career as civil engineer. It does not matter which gender he/she belongs to when it comes to becoming a civil engineer. Being in the field of civil engineering is one of the most desired professions where an individual's gender is insignificant. Although the field of civil engineering is male-dominated the scenario is changing these days. Women who go for civil engineering jobs are no more limited to desk work of designing and planning. A civil engineering job for women can be in a construction site as well which is the very essence of civil engineering in the first place. But if someone is not interested in civil engineering jobs that involve fieldwork then there are lots of desk work options available as well.

Any special needs

Yes

When it comes to career as civil engineer, the jobs require an individual to be physically fit for a better and efficient way of working. However, there is no hard and fast rule that it is compulsory to be physically fit in order to do civil engineering. As long as the disability doesn't come in the way of one's work they are good to go for civil engineering jobs.
What is the role of Civil Engineer?
The career as civil engineer requires the individual to conceive, design, build, supervise, operate, construct and maintain infrastructure projects and systems in the public and private sector, including roads, buildings, airports, tunnels, dams, bridges, and systems for water supply and sewage treatment. Students can pursue B.Tech in Civil Engineering or BE Civil Engineering to become a civil engineer. From building roads to bridges, preparing the public transport layout to the construction of the irrigation canals, everything is being done by civil engineers.
Analysis
A civil engineering job requires the engineer to analyze survey reports, maps, drawings, blueprints, aerial photography, and other topographical or geologic data to plan projects. The factors mentioned above are necessary to make an apt decision required for the project.
Planning
The job of a civil engineer requires him/her to plan and design transportation or hydraulic systems and structures, following construction and government standards, using design software and drawing tools. The planning phase marks the initiation of the project.
Computation
Once the planning phase is completed the civil engineering job requires the engineer to compute load and grade requirements, water flow rates, and material stress factors to determine design specifications. Based on the design specifications necessary materials are chosen.
Inspection
A civil engineering job requires the engineer to inspect project sites to monitor progress and ensure conformance to design specifications and safety or sanitation standards. At each step, inspection is performed to ensure the quality of work.
Directing
A civil engineering job requires the engineer to direct construction, operations, and maintenance activities at the project site. Management and maintenance of various operations also fall under the responsibility of a civil engineer.
Estimating
A civil engineering job requires the engineer to estimate quantities and cost of materials, equipment, or labor to determine project feasibility. All necessary decisions made by the civil engineer are performed keeping feasibility insight.
Prepare reports
A civil engineering job requires the engineer to prepare or present public reports, such as bid proposals, deeds, environmental impact statements, and property and right-of-way descriptions. These reports are necessary to assist in the decision-making process.
Types of a Civil Engineer
Here, we have discussed the types of jobs for civil engineers in this section.
Geotechnical engineer: As a geotechnical engineer, one is required to perform underground mining/ geotechnical engineering activities which include designing, development, and test duties and responsibilities. The geotechnical engineers are required to perform daily interface activities and assist with planning and execution of underground mining activities, evaluate and select appropriate methods and procedures to produce economical and efficient applications, analyze and recommend incorporation of technological advancements in techniques, principles, theories, equipment, and utilization, and collaborate with project engineers and management to determine technical requirements and performance objectives of assigned projects.
Highway engineer: The primary duties of the highway engineer are the inspection of roadway construction activities and coordination of construction inspection, quality assurance inspections of roadway, highway, and/or bridge projects, up to and/or including asphalt, paving, earthwork & landscape, steel, concrete, striping & signage, drainage, traffic control, road widening, coordination with contractors, other inspectors, surveyors and materials testers as well as documentation of the project progress. A highway engineer is responsible for maintaining accurate daily reports of construction site activity, field measurements for progress compensations, and can produce required reports on progress, safety, quality, schedule, and budget status. They are also required to coordinate with others for documentation for contractor progress to pay estimates. do calculations to support the technical aspects of the work.
Structural engineer: The structural engineers are required to perform seismic and structural engineering duties in planning, designing, construction, and maintenance of building structures and facilities, including the design of steel structures and reinforced concrete elements; perform structural evaluations on existing buildings and provide retrofit schemes; analyze the dynamic behaviour of buildings; write reports for clients; communicate with architects clients, international building owners, and construction teams to establish their needs. They are also responsible for superstructure analysis, design, detailing, and coordination as well as analysis, design, and detailing for concrete substructures, podium levels, and foundations.
Mining engineer: Mining engineers are responsible for ensuring contractors work safely and stay on task and review all completed work and invoices. They are also required to develop mine plans to deliver raw materials for the plant that meet set quality standards and work with the quarry superintendent to ensure the mine plans are followed to avoid any disruptions plant and adjust accordingly as needed.
Also read - Career as urban planner
What is the workplace/work environment of Civil Engineer like?
In a career as civil engineer, one generally works in a variety of locations and conditions. It is common for civil engineer to split their time between working in an office and working outdoors at construction sites. In civil engineering jobs, an individual has to monitor operations or solve problems onsite. Most work full time.
Does Civil Engineer require travelling?
Likely
Generally, in the career as civil engineer, jobs are divided into two types of site engineers: consulting engineers and contracting engineers. Individuals who opt for a career as a civil engineer are responsible for the design work of projects and work predominantly in an office. Contractors then take the designs and implement them during construction. Contractors work on-site, managing the construction of the structure. Therefore, if after taking civil engineering courses an individual becomes a consulting engineer then his/her job will not require them to travel whereas if one becomes a contracting engineer they will have to travel to the site of construction which might not always be in the same city as they stay in.
Employment Shifts
Full Time, Part Time, Hourly Basis, On Call, Work From Home
In career as civil engineer, jobs are generally 9-5 ones but they may have to work on weekends or extra hours if they have a project deadline to meet.
Employment Nature
Contractual, Permanent
When it comes to the nature of employment in the career as civil engineer then it can be both contractual as well as permanent in nature. For example, if a civil engineer works for the government then they are recruited as permanent employees who are handed different projects as and when they are done with one. On the other hand, if a civil engineer is hired by a company for instance in order to make a building for them then his/her job is contractual in nature. The site engineer's job ends as soon as he/she finishes the project in hand.
Work Place
A site engineer or a civil engineer typically works on a project-to-project basis, and may therefore need to work extra hours to ensure that the projects meet their deadlines.
Presence in Geographical Area
Rural, Semi-urban, Urban
The career as civil engineer comprises the building and maintenance of various physically and naturally built environments. Therefore, if a site engineer is working on the construction of a mall in an urban location then he/she is required to work in an urban location. But, if a site engineer is working on the construction of a bridge in a rural location then he/she is required to stay and work in a rural location.
Time Pressure
Likely
In a career as civil engineer, one is required to work full-time. However, one who is positioned for a senior post might feel some time pressure because of his/her duties. Apart from this, an architect rarely faces any time pressure. When individuals who opt for a career as a civil engineer are working in the field, experiencing raw weather conditions and surviving external factors can result in a little time pressure.
Overtime Details
Although civil engineers spend most of their time in office, they are required to travel to their job sites. And traveling sometimes causes them to work for long hours under stressful conditions. The chances of an individual working overtime are considered as 50-50 in the career as civil engineer.
Weekly Hours of Work
Min 40 Hours
Ideally in a career as civil engineer, a job requires an individual to work for around 40 hours a week.
How to become a Civil Engineer?
What are the skills and qualities required to become a/an Civil Engineer?
You must be wondering that how to become a civil engineer? So, in this section, we will be answering the most commonly asked question that how to become a civil engineer. In order to make a career as civil engineer, one must possess some skills. Some skills required by a civil engineer are mentioned below:
Decision-making skills: Decision-making is the selection of two or more distinct possible outcomes. In the broader problem-solving process, decision-making includes identifying many different alternatives. Decisions should be made either by an insightful or rational process or through a blend of all of the above. In the career as civil engineer, candidates frequently address numerous and often overlapping priorities, like evaluating design feasibility in terms of financial expenses and security issues. Urban and regional planners almost always seek guidance on such issues from professional civil engineers.
Leadership: Leadership skills can help boost current work performance and advance professional growth in a career as civil engineer. Professionals can maintain the responsibility to empower in any position or services industry only with the correct strategy. Individuals who opt for a career as a civil engineer generally take responsibility for the programs or the work they are carrying out. This is also why, they would have to be responsible to advance surveyors, construction managers, technicians in civil engineering and many others to implement their project management plan.
Mathematical skill: The career as civil engineer can not be pursued if someone does not comprehend the relevant mathematical concepts. Important analytical methods and principles can indeed be implemented to fix the problem and it seems more worthwhile. Mathematical processes are useful to so many other occupations and can increase personal performance. To become a civilian engineer, it is essential to be able to apply concepts including fractions, percentages, ratios, and proportions to practical situations.
Organisational skills: Maintaining organisational skills enable employees to conduct their roles and responsibility as per their position in the career as civil engineer. Keeping the work atmosphere in the organization thus not just to enable team members to work effectively and also helps to support the goals and objectives of the career job of an employee. The design specifications for construction projects could only be approved by certified civil engineers. It makes it necessary that civil engineers be able to track and assess the function at the construction site as a project moves forward to guarantee adherence with engineering drawings.
Problem-solving ability: Problem-solving is beneficial for both employees and companies because it allows everyone to maintain control of the work environment. Problem-solving ability refers to the ability to deal with complicated or unanticipated situations, and also complex financial difficulties. Institutions depend on people who could really analyse all sorts of conflicts and implement alternatives solutions in a proper way. In the career as civil engineer, individuals work at the top standard of multidisciplinary assignment or research planning, design, construction, and operation with several other factors that involve the ability to analyze and fix complicated situations.
Writing skills: Writing skills assist the industry throughout many aspects in career as civil engineer. It opens up a whole new avenue and helps workers to achieve their goals and objectives and develop careers. Strong writing skills are important to make it simpler and therefore more descriptive, and easier to create a positive image. Individuals who opt for a career as a civil engineer need to be capable of connecting with other practitioners, including architects, landscape architects, and urban and regional administrators. This implies that civil engineers should be capable of writing documents accurately so that people could understand without even a background in engineering.
Popular Online Engineering Courses and Certifications
Which certifications and internships can be helpful in becoming Civil Engineer?
We have mentioned below certifications that individuals may opt who want to establish a career as Civil Engineers.
Internship Availability
Yes
Internships are a good way of gaining a foothold in a career as civil engineer. It gives the individual the necessary exposure to the industry and the work environment, so in a way, they are prepared for the pressure which comes along with the career. Internships give a brief overview of what the job is like and individuals are prepared before hand Internships are also beneficial for making contacts, which can later help in getting jobs. There is a great learning curve and interns can pick up the tricks of the trade during internships. When it comes to the field of civil engineering, internships are very important since they give a real-world experience.
Career Path Progression for Civil Engineer
Architectural engineers: Architectural engineers apply science and technology to the real world by designing buildings that enhance our standard of living and improve our quality of life. They do this by combining building systems structural, electrical, mechanical, lighting, acoustics, and fire protection into an integrated whole.
Bridge engineers: Bridge Engineers ensure that bridges do what they're meant to do: carry the weight of people and/or cars without breaking, buckling, or falling down. Bridge Engineers may assist with building bridges from scratch, or they may be called in to inspect or help rehabilitate an older bridge.
Construction engineers: A construction engineer is a type of civil engineer who plans, directs, and supervises large construction projects. Most construction engineers specialize in a specific type of project such as commercial buildings, heavy highway (bridges, tunnels, and underground wastewater plants), mechanical systems, or electrical.
Facilities engineers: The job of a Facilities Engineer is to design, review, and implement new processes or improvements in the operations or construction of a manufacturing or related facility. Facilities engineers work in both offices and work sites, depending on the nature of their projects.
Geotechnical engineers: Geotechnical engineers use principles of soil mechanics and rock mechanics to investigate subsurface conditions and materials; determine the relevant physical/mechanical and chemical properties of these materials; evaluate the stability of natural slopes and man-made soil deposits; assess risks posed by site conditions.
Highway engineers: Highway engineers are civil engineers who plan and help build thousands of miles of roads built across the country every year. There are three major branches of highway engineering: planning, research, and construction. Most highway engineers specialize in one of these areas.
Structural engineers: Structural engineers focus on the physical integrity and design of projects such as buildings, bridges, and tunnels. It is their job to make sure the physical structure maintains integrity and is able to handle the loads and forces they encounter.
Transportation engineers: They develop plans for surface transportation projects, according to established engineering standards and state or federal construction policy. Prepare designs, specifications, or estimates for transportation facilities. Plan modifications of existing streets, highways, or freeways to improve traffic flow.
Civil Engineer Jobs and Salaries
Geotechnical engineer
Monthly Salaries
Average Salary

30000

Junior Level Salary

20000

Senior Level Salary

70000
Job Description
Geotechnical engineering uses the concepts of soil mechanics and rock mechanics to analyze the constraints and materials on the surface; identify the relevant physical, chemical and mechanical properties of composite materials; assess the stability of slope stability and man-made soil outflows; evaluate the impact posed by the conditions of the site.
Salary Description
A Geotechnical engineer with less than one year of experience can expect an annual salary of Rs. two lakhs to five lakhs per year, relied on the responsibilities assigned to the applicant. Senior-level dance instructors would get more than eight lakhs per year.
Architectural engineer
Monthly Salaries
Average Salary

40000

Junior Level Salary

20000

Senior Level Salary

60000
Job Description
Architectural engineers implement science and technology to the physical world by building construction to improve the living standards and improve our quality of life. They make electrical , mechanical, lighting and fire safety and construction methods.
Salary Description
Salaries in this profession rely on skills and experience. The entry-level pay could be Rs. 1 Lakh to Rs. 1.5 lakhs per year, and eventually it could be more than seven lakhs per year.
What is the job outlook for Civil Engineer?
In the career as civil engineer, individuals with ample experience may move into senior positions, such as project managers or functional managers of design, construction, operation, or maintenance. Civil engineering career path has a lot to offer if one puts in enough hard work. However, civil engineering careers would first need to obtain the Professional Engineering (PE) license, because only licensed engineers can assume responsibilities for public projects. Every year close to 1.5 million engineers graduate, the construction industry is expected to employ a whopping 80 million workers by 2020 as per India Today. India needs approximately four million civil engineers in the next ten years to fulfil the booming potential of the real estate space and planned infrastructure. Therefore, a civil engineering career has a lot to offer in the country.
Student Also Liked:
Frequently Asked Questions for Civil Engineer
Que. Is civil engineering a good career?
Ans.
Any basic engineering field is good for your career as civil engineer. Specifically, civil engineering also has the advantage of getting a government job in almost every sector. Civil Engineering is a professional engineering discipline and the oldest which deals with the constructed environment.
Que. What are the fees for civil engineering?
Ans.
Admission in most colleges offering Civil Engineering course is done though any of the entrance tests conducted at national and state level. Average tuition fee for this course ranges between Rs 2 to 4 lacs in most of the public institutes and Rs 3 to 6 lakhs in private colleges.
Que. What is the main subject of civil engineering?
Ans.
The core subjects of civil Engineering course include subjects like surveying-land and surveying, material science and engineering, coastal engineering.
Que. Is Civil Engineering easy to get a job?
Ans.
Civil engineers are required in many fields and a specialisation can get you a really good job not only in India but abroad too. Geotechnical engineers, highway engineers, offshore structural engineers are some areas where with experience it's easy to find a job.
Que. What is the future in civil engineering?
Ans.
Employment in the career as civil engineer is projected to grow 6 per cent from 2018 to 2028, about as fast as the average for all occupations. There are several types of civil engineering jobs that are projected to open up in the coming times.
Que. Which are the top colleges for a civil engineering degree?
Ans.
Some of the top colleges for civil engineering degree are:
You might also be interested in
The question have been saved in answer later, you can access it from your profile anytime.
Access now
Report Question
Select your reason of reporting