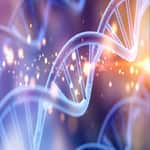 Biotechnology
Degrees offered: B.E /B.Tech, B.Sc B.Ed, B.Sc M.Sc, B.Sc., B.Sc.(Hons), B.Tech M.Tech, B.Tech MBA
Q&A : 5.6 K Question
What is Biotechnology
Biotechnology is a field which contains an amalgamation of many streams, namely mathematics, chemistry, biology and technology. It involves knowledge drawn through multiple disciplines. Cellular and biomolecular processes are used for creating product solutions which can solve our problems and make lives better. There are applications of Biotechnology in various areas of our lives. It includes healthcare, pharmacy, food production, animal husbandry, agriculture, textiles, nutrition and many more. The courses involve theoretical knowledge as well as the practical implementation of the same through laboratory experiments and analysis through computer software. All the relevant information about the Biotechnology course is mentioned below here.
Eligibility Criteria (UG & PG) of Biotechnology
For B.Sc. in Biotechnology:
Students applying for this course should have a 10+2 qualification in the science stream, completed from a recognised educational board.
For B.Tech. In Biotechnology:
The students applying for this course must have qualified the 10+2 examination under science stream and have subjects like Physics, Chemistry, Mathematics and Biology in their course curriculum from a recognised board.
For Post Graduate Programs:
The students must have a Bachelor's degree in either Physics, Biological Sciences, Biotechnology or in any other related discipline, with a minimum score of 50% are eligible for applying.
For PhD in Biotechnology:
Post-graduation in Biology/ Biotechnology, from a recognised institute or M.Sc. in disciplines consistent with the research areas of the department or M.Tech. Or an equivalent degree in Biotechnology or other interdisciplinary areas.
Biotechnology entrance exam
a) For Undergraduate courses:
B.Sc. in Biotechnology:
Sometimes exams are conducted by the institutions or some national/state level examination scores are considered for evaluation. And, in some cases, only the 12th-grade marks are considered.
The exam scores which are accepted by selected institutes include:
· AIIMS Biotechnology Entrance Test
· GAT-B- The exam was earlier conducted by JNU (Jawaharlal Nehru University) as a Combined Biotechnology Entrance Examination
· DU (University of Delhi) Biotechnology Entrance Examination
Most colleges require an entrance exam score for admission to B.Tech courses. The entrance exams accepted include:
· JEE Main: A screening test for JEE Advanced. It is a compulsory requirement for most college admissions.
· JEE Advanced: This has to be given after clearing JEE Main. Primarily for admissions to IITs
· COMEDK UGET: Consortium of Medical, Engineering and Dental Colleges of Karnataka Under Graduate Entrance Test, for colleges in the state of Karnataka.
· SRMJEEE: For admission process of SRM institute of technology
· BITSAT: For admission to different campuses of Birla Institute of Technology and Science
· VITEEE: For admission to Vellore institute of technology
b) For Post-graduate courses:
M.Sc. in Biotechnology: Most colleges offer admission on the basis of entrance tests. The entrance exams for the admission process include:
· JNUEE conducted by Jawaharlal Nehru University
· BHU PET conducted by Banaras Hindu University, Varanasi
· BITSAT conducted by BITS Pilani
· TISS NET conducted by Tata Institute of Social Sciences
· DUET conducted by Delhi University
· IPU CET conducted by Indraprastha University
M.Tech in Biotechnology:
The admission to MTech courses happens through GATE examination. GATE (Graduate Aptitude Test in Engineering) is conducted by Indian Institute of Science and IIT's for technical graduates. The examination is generally conducted in January and the skills tested include General Aptitude and Engineering Mathematics.
Scope of Biotechnology in India and Abroad
The biotechnology industry is growing in India, and students have a good scope ahead for this field. Several job opportunities after this course include research fields, private-sector jobs or entrepreneurship. Graduates can also go for their higher education studies like M.Tech, M.Sc. and even PhD. They are also hired into sectors like medicine, pharmaceuticals, agricultural sector, research sector.
Students also liked
Course Fees Biotechnology
Minimum Fees
Maximum Fees
Private
Government
Private
Government
UG

7.66 K

B.Sc. in Biotechnology at Shri Shivaji Vidya Prasarak Sanstha's Late Karmaveer Dr PR Ghogrey Science College, Dhule

1.24 K

B.Sc.(Hons) in Biotechnology at Ram Krishna College, Madhubani

25.94 Lakhs

B.Tech MBA in Biotechnology at School of Health Sciences, University of Petroleum and Energy Studies, Dehradun

7.72 Lakhs

B.Tech MBA in Biotechnology at Gautam Buddha University, Greater Noida

PG

4.40 K

M.Phil. in Biotechnology at DBF Dayanand College of Arts and Science, Solapur

1.85 K

M.Sc. in Biotechnology at Presidency College, Chennai

22.00 Lakhs

M.Sc. in Biotechnology at Sharda University, Greater Noida

9.40 Lakhs

M.V.Sc. in Biotechnology at Guru Angad Dev Veterinary and Animal Sciences University, Ludhiana

DOCTORAL

50.65 K

Ph.D in Biotechnology at RVS College of Arts and Science, Coimbatore

52.07 K

Ph.D in Biotechnology at University of Hyderabad, Hyderabad

18.00 Lakhs

Ph.D in Biotechnology at Mahatma Gandhi University, Tura

22.08 Lakhs

Ph.D in Biotechnology at Guru Angad Dev Veterinary and Animal Sciences University, Ludhiana

DIPLOMA

12.00 K

Diploma in Biotechnology at Kendrapara Autonomous College, Kendrapara

4.00 K

Diploma in Biotechnology at Government Bilasa Girls PG College, Bilaspur

1.99 Lakhs

M.Sc. in Biotechnology at Sikkim Manipal University, Gangtok

1.80 Lakhs

M.Sc. in Biotechnology at Sam Higginbottom Institute of Agriculture Technology and Science, Allahabad
Course Subjects
Biotechnology - Know all the details about Biotechnology such as courses curriculum eligibility criteria, fees, admission process, syllabus, career scope, and jobs.
Careers in Biotechnology
The graph of demand for Biotechnologists is witnessing an upward curve of growth over the last few years and is expected to continue the trend in the future. To be successful in this field, one has to own the desired skills and experience. Employment opportunities are available for Biotechnology graduates in the private sector as research associates, analysts, in healthcare institutions along with the public sector. Biotechnology graduates as scientists generally work by designing and performing experiments which can help in arriving at useful solutions for the problems faced by society.
Popular Online Engineering Courses and Certifications
Upcoming trends
There is an advent of several new topics in the ever-changing field of Biotechnology. With the hard work of a number of budding minds as well as the increasing need of the environment around us, several new topics have come to the limelight. Here are a few of them –
· Virtual Instrumentation
· Nanobiotechnology
· Microfluidics and Fluid Mechanics
· Stem Cell Technology
Job Profiles and Top Recruiters

Cipla Inc.
The top recruiting fields in this industry include Bio-Industry, Government Hospitals, Research Labs, Schools, Colleges, Laboratories, Clinics, Organizations, Hospitals and Sports. The top recruiting companies include-
Average Salary
Biotechnology is a field mainly composing of research and thus has a high demand in several industries. With new advancements in technology as well as the constant need for innovations in science, this field is one of paramount importance. Listed below are some of the main job profiles in the field as well as the salaries associated with them -
| | | |
| --- | --- | --- |
| Sr. No. | Job Profile | Annual Income |
| 1 | Research associate | Rs. 3,00,000 |
| 2 | Research scientist | Rs. 4,00,000 |
| 3 | Biotech product analyst | Rs. 3,50,000 |
| 4 | Medical writing executive | Rs. 8,00,000 |
| 5 | Scientific editor | Rs. 3,00,000 |
| 6 | lecturer | Rs. 2,00,000 |
| 7 | Production manager | Rs. 7,90,000 |
| 8 | Lab technician | Rs. 3,00,000 |
| 9 | Microbiologist | Rs. 3,10,000 |
| 10 | Senior associate scientist | Rs. 6,40,000 |
| 11 | Biotechnology researcher | Rs. 5,75,000 |
Required Skillset for Biotechnology
Candidates are expected to have some skills which will help them utilise the time in the best way possible and also learn the maximum from the courses. These skills will not only enhance a candidate's learning but also will help them become successful and prosperous in future careers they choose to work in.
Communication

Research

Organisational Skills

Detail-Oriented

Problem Solving/Troubleshooting

Time Management

Business Strategy

Project Management

People Management

Budget Management
Course Curriculum for Biotechnology
Biotechnology curriculum aims at imparting the fundamental understanding of the scientific experiments and methods to the students and also make them comfortable with the lab equipment, research methods, scientific theories and result detection methods which will ultimately help them by making them effective researchers, analysts and experts in the field. The course content has a wide range of subjects. They include:
B.Sc./ M.Sc. Courses
· Macromolecular Structure and Analysis
· Cell Structure & Dynamics
· Biomathematics
· Cell Biology
· Principles of Bacteriology and Virology
· Exercises in Bioinformatics
· Organic Mechanisms in Biology
· Principles of Transmission Genetics
· Principles of Microbiology
· Introduction to C-Programming & Digital Logic
· Microbial Genetics
· Bioinformatics
· Introduction to Data Structure & Computer Organization
· Molecular Genetics
· Animal Biotechnology
· Biodiversity & Taxonomy
· Recombinant DNA Technology
· Environmental Biotechnology
· Model Organisms in Human Genome Project
· Medical Biotechnology
B. Tech/ MTech courses:
· Engineering Mechanics
· Engineering Graphics
· Principles of Environmental Science
· Probability and Random Process
· Bio Analytical Techniques
· Biomedical Instrumentation
· Signals and Systems
· Principles of Communication Engineering
· Medical Imaging Techniques
· Diagnostic Ultrasound in Medicine
· Diagnostic and Therapeutic Equipment
· Structural biology
· Vaccine biotechnology
Popular Biotechnology Entrance Exams in India
Popular Biotechnology Colleges in India VIEW ALL
Frequently Asked Questions (FAQs)
Question: What are some good colleges which offer B.Sc. in Biotechnology?
Question: Can a student become a data scientist after a B. Tech in Biotechnology?
Answer :
Yes, a student can become a Data Scientist after a B.Tech in Biotechnology. However, he or she should possess' certain skills and knowledge from the domains of machine learning and artificial intelligence.
Question: What is the scope after pursuing M.Sc. in Biotechnology?
Answer :
After pursuing M.Sc. in Biotechnology, a student can go for a PhD in this field or get a research-based job in various sectors.
Question: Which are the top institutes to pursue M.Sc. in Biotechnology?
Answer :
The top institutes to pursue M.Sc. in Biotechnology include JNU, Banaras Hindu University and the University of Hyderabad.
Question: Which are some good colleges to pursue MTech in Biotechnology?
Answer :
The top institutes one should aim for pursuing MTech in Biotechnology are IITs (Delhi, Kharagpur, Madras, Guwahati, Roorkee), Delhi Technological University, National Institute of Technology, University School of Biotechnology, IP University, School of Biotechnology, Jawaharlal Nehru University and Amity Institute of Technology.
Questions related to Biotechnology
Showing 5496 out of 5496 Questions
Courses Similar to Biotechnology
Interested in Biotechnology? Find information around eligibility, career scope, jobs , colleges and exams and much more for free.