Who is a Account Manager?
It is not by augmenting the capital of the country, but by rendering a greater part of that capital active and productive than would otherwise be so, that the most judicious operations of banking can increase the industry of the country ~Adam Smith
Have you always been a person who loves interacting with different people and enterprising in nature, if yes then being an account manager is the right career option for you? As an account manager, one is expected to be good with his or her communication skills and also have to be a people's person. It is the duty of an account manager to give the best advice for business development. For pursuing career as account manager, one is required to don the hat of a salesperson as well as customer service executive. They not only give ideas that generate sales, but they are also responsible for handling any grievances a customer might have.
An individual who is pursuing a career as account manager needs to act as the representative of the company to his or her respective clients. Key account manager responsibilities vary as per the industry or company they are working with. In advertising and marketing related companies, account managers are responsible for gathering information, preparing budgets, and coordinating with all the related teams. Key account manager responsibilities may include producing the layout, copy, script, edited video, and audio. Sales and advertising agencies also provide great career opportunities for account managers. Key account manager responsibilities are to produce promotional content and monitor the competitors' strategies and business. Account managers are responsible for overseeing the details of all accounts whether they are working in any organization related to advertising and promotions or public relations.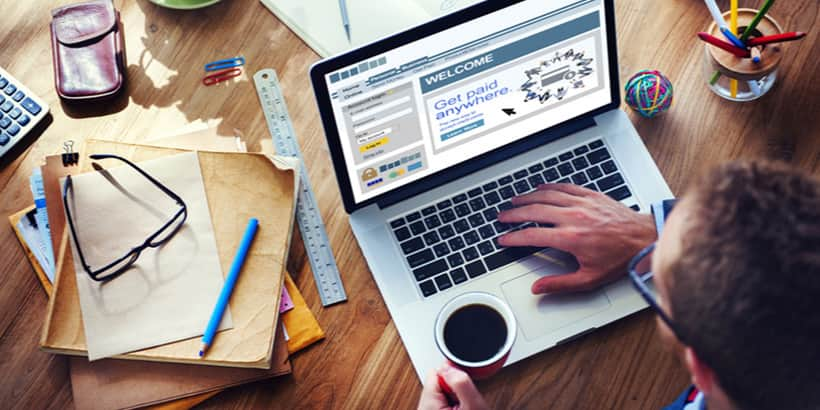 Account Manager in a Nutshell
A person who is pursuing career as account manager directly deals with clients. He or she make beneficial relationships with their clients and keep a record of other beneficial contacts. Key account manager responsibilities include collecting all the necessary information about their clients such as the identification documents. They assist in data processing and analysis, counter complaints, and identify the trends of the industry.
Quick Facts for Account Manager
Industry

Finance

Average Salary in India

₹30000

Suitable for

Male, Female, Others

The account managers job is suitable for every gender who has an interest in finances and sales. The candidates having expertise in related subjects such as economics and accounts will explore better career opportunities. Career as account manager is not gender-specific. Men, women, and others can choose to pursue career as account manager.

Any special needs

Yes

Everyone, including those with physical disabilities, is appropriate for pursuing career as account manager. The job profile of account managers is well suited to everyone, even those with special needs. Candidates are required to be mentally fit for performing multiple tasks and manage time. The key account manager qualifications are the criteria considered during the selection of job professionals.
What is the role of Account Manager?
Individuals pursuing career as account manager serves as the bridge between a financial institute and clients. He/she builds up the agency-client relationship, understands the client's needs, makes sure the financial institute delivers it successfully. Key account manager responsibilities include fostering client relationships, working with sales and marketing teams. They coordinate with the internal departments and make presentations and pitch sales. They design strategies and media proposals for effective marketing. They handle all the communications with clients and write reports. They understand clients' agendas and communicate it to other internal departments and staff members. They make reports focused on clients' agendas. A career as account managers is required to monitor the budgets, investments, and revenue generated from investments. They explain cost factors to clients.
In some organizations, account managers also hold the responsibility to find new clients and generate business opportunities. Account managers upsell products and services of the financial institute. Here in this article, we have discussed the account manager job description and salary.
Communication
A career as account managers have to communicate which are also important in many other careers from different industries such as data analyst, food inspector. The job requires the person to interact with multiple teams throughout the day. Explaining the multitude of teams the goals wants, the expectation of the company requires the person to have exceptional communication skills. Be it written or oral, a person who is an account manager should successfully communicate what the client desires.
Establishing relationship
Creating and maintaining professional relationships is an important part of an account manager's job profile. A career as account managers is required to interact with several teams in order to make sure that the client's goals and expectations are met. This can only happen when there is a good understanding with the teams. The building of trust and relationships with various client teams is a major responsibility.
Collaboration
Getting two teams to work together can be a nightmare, imagine trying to collaborate between multiple teams, but this is exactly what is expected from an account manager. He or she should know how to make different teams work together in order to achieve business goals. Bringing the sales, marketing, finance, manufacturing and the general management team at the same wavelength is one of the primary responsibilities of an account manager.
Collection
In order to get the best possible results collection of data is extremely important. Key account manager responsibilities are to collect the data from various teams and analyse it in order to make a growth proposal. In a majority of cases, this data is related to consumer behaviour pattern, which forms the basis for all the other research. Hence, it is important for an account manager to collect accurate data from all the resources in order to make a business decision.
Maintain records
It is expected out of an account manager to maintain all the records of all the steps that have been taken in order to meet the clients' expectations. These records are quite essential when it comes to finding solutions. In case there is hurdle, an account manager can always check these records to find a solution or the root cause of the problem. Depending on the industry type, some records are maintained accordingly. An account manager is required to maintain accurate records related to clients' information. This particular work attribute is also essential in other disciplines as well, such as software engineer, electrical engineer.
Update information
There is a lot of information that keeps on adding on a daily basis. Some of it is irrelevant while sometimes it is quite essential. Hence it is important that an account manager updates information on a regular basis, so that business strategies or company goals are aligned or set according to the latest information. Using old information to create strategies and define goals can spell a disaster. Hence, it is important for the account manager to update information.
Counter complaints
It often occurs that the client is not happy with the finished product or a particular service. It is important for an account manager to resolve these issues for the client. Acting on these complaints, it is the responsibility of the account manager to coordinate with all the teams involved to try and come up with a solution in order to resolve the issue in the fastest time possible.
Identify trends
Key account manager responsibilities are to work towards achieving the client's business goals and expectations. One way to do this is by keeping oneself informed and identify the current trends that are taking place in the industry. Identifying these trends helps the person to develop or change the business strategy for the desired outcome, that will benefit the client.
Types of a Account Manager
Sales Manager: A sales manager is a mid-level role. Sales manager roles and responsibilities are to guide and evaluate salespeople's performance. A sales manager supervises their work efficiency and organizes training for them. Sales manager job is to build a sales plan, sets quotas, and checks if they are met by salespeople. Sales account manager job description includes hiring and firing people.
Business Development Manager: Business development manager job description includes developing the business of the organization. They look for business opportunities and long term business relationships. Business development manager jobs are to maximize the company's revenues thus increasing profits.
Operations Manager: An operations manager is a crucial role. The duties of the Operations manager is similar to high-level HR duties. They are involved in attracting talent, setting training standards and hiring procedures. Operations manager job description includes monitoring organizational processes and work for improvements in quality, efficiency, and productivity.
Account manager PR: Account manager pr job description is to handle and promote a portfolio company to its target audiences. Pr account manager job description is to grow brands and helps to drive sales through a range of PR resources including news stories, press releases, case studies, product placement, and social media activities.
Related article: A career as Public Relation Executive
Marketing account director: Marketing account director job description is to assure that campaigns are on schedule, within budget, and that the strategic brand goals are achieved. This role assists in organizing, managing, and executing marketing strategies and leads marketing teams to create campaigns.
Key account manager: Key account manager job description is to manage a company's most important client accounts. Key account manager responsibilities include representing a significant percentage of company profits and the key account manager needs to develop and maintain a good customer relationship. They should be the main point of connection with all main customer concerns, predict consumer needs, work inside the business to ensure client expectations are met, and help the consumer succeed. Often the main account manager can introduce new business from current customers or partners and establish new partnerships with potential customers.
Corporate account manager: Corporate account manager job description is to maintain, establish, and extend relationships with current corporate accounts, serving as a key point of contact. Corporate account manager jobs are to investigate and find potential markets for corporate clients, reaching out, and creating value for companies.
Related article: A career a Brand Manager
What is the workplace/work environment of Account Manager like?
The account managers job includes full-time work in the office. The account manager work responsibilities include developing strong working relationships with customers and business executives. They monitor sales and write sales reports. Account managers have to be confident about the services and products of the company. Their responsibility includes answering the queries of the clients and generating business. In some organizations, they are also responsible for finding new clients. The account manager is considered as the face of the financial institute. He/she is the one who directly deals with the clients, offers the products and services as per their requirement. The account manager resolves the issues of their clients to get positive customer feedback. They listen carefully to their clients to understand the requirements of their clients.
An individual who is pursuing career as account manager has to meet the sales goal which is measured quarterly or yearly. In some organizations, account managers receive rewards for exceeding the number of sales. They write financial reports which include sales reports, annual forecasts, weekly or monthly account status reports.
Does Account Manager require travelling?
Likely
Traveling depends on the company's requirements. Account managers are required to travel to meet the clients to offer them products and services.
Every company has different sets of rules and policies. In every organization, traveling is not required as technology has evolved so much and meetings with faraway clients can happen on skype if required.
Employment Shifts
Full Time
A career as account managers need to work 8-9 hours a day or 35 hours a week. Their working hours may stretch sometimes to meet the deadlines.
Employment Nature
Permanent
A career as account managers need to work on permanent terms with companies. Few companies may hire account managers on contractual terms with the required duration.
Work Place
Office
Account Managers work in an office environment. They work 8-9 hours a day and 45 hours a week. Their work hours sometimes may stretch to meet the deadlines.
Presence in Geographical Area
Semi-urban, Urban
Bengaluru is considered as a corporate hub. The city is also popular for providing employment opportunities to techies. The account manager may find here various jobs with lucrative salary packages. Delhi and Mumbai also bring many opportunities for this profession. Most of the metro cities are a hotbed for those who are interested in working as account managers.
Time Pressure
Likely
Account managers are generally required to work under a lot of time pressure. The job is filled with tight schedules, networking events, and product launches. Hence, account managers are required to manage all these things along with meeting their project deadlines. The work environment involves a lot of time pressure and stress.
Overtime Details
Typically, a career as account managers need to work for nine hours per day. But depending on the deadlines and current situation, they might be required to work overtime. During busy periods and urgency, they are required to put up some extra hours to the work.
Weekly Hours of Work
Min 45 Hours
A career as account managers need to work 8-9 hours a day or 45 hours a week. In case of an event, they are required to work during long hours during the weekend.
How to become a Account Manager?
What are the skills and qualities required to become a/an Account Manager?
Listening: Career as account managers are required to have good listening skills to resolve the queries of their clients and understand their requirements. An account manager must have complete information before finally pulling out solutions.
Time Management: Time Management is an important aspect for a career as account managers. He/she has to perform multiple tasks and deal with many people on an everyday basis. He/she has to take requests, orders, and communicate future projects. Without time management, an account manager can not function effectively.
Relationship (trust) building: A career as account manager is the face of the organization. He needs to ensure that the needs of all the accounts are catered. He/she has to take responsibility for the functions carried out by the department. It gives them peace and confidence to manage their account.
Communication Skills: Career as account managers can not sustain in the industry without having communication skills. An account manager has to communicate daily to his/her clients. They have to identify the clients' requirements and resolve their queries for which they must have excellent communication skills.
Organizational Skills: An account manager requires discipline to work in an organization. An organization functions with hundreds of employees on board. If someone lacks organizational skills, mismanagement could easily take place. An account manager has to be organized, disciplined and handle multiple tasks on an everyday basis.
Business Sense: Career as account managers must understand the business of his clients to figure out the financial requirements of the business. It helps the account manager to offer products and services that suit the clients. This particular skill is also important for a career as treasurer.
Adaptability: An account manager has to deal with multiple clients, each having their different requirements. He/she has to adapt as per their client to offer them products and services that suit them. Every client's behavior may vary, few ask so many questions, while few understand the services in brief discussions. Therefore, the manager has to adapt as per the clients' behavior.
Empathy: Career as account managers should show empathy in their professional behavior. They must try to understand their clients' requirements or visualize walking in their shoes, so they could better understand their financial needs.
Which certifications and internships can be helpful in becoming Account Manager?
Internship Availability
Yes
Individuals can find accounting internships opportunities or account managers job in companies related to marketing and advertising. Individuals with a commerce background can find interesting opportunities in companies that provide financial services to their employees or other clients.
The individuals gather the practical learning and exposure related to the functioning of the organization during the period of internship. The companies related to marketing and advertising provide interns exposure to learning content marketing, email marketing, social media marketing, and other practices. Individuals learn and implement various campaign techniques. They learn planning, strategizing and executing digital strategies to successfully carry out the marketing campaign and generate sales from it.
In financial organizations, key account manager responsibilities vary as compared to marketing and advertising companies. The day to day task of account management intern in a financial organization involves assisting in timely producing accurate accounting records. They are required to assist in monthly reconciliation of account records that includes cash, holdings, transactions, income, and dividends. Key account manager responsibilities are to coordinate and resolve issues related to finance such as income, holdings and transactions.
Career Path Progression for Account Manager
Chief Financial Officer/Vice President: The most senior role in the accounting job hierarchy is of a chief financial officer or vice president. The chief financial officer's work responsibility includes evaluating the company's past financial records and sharing the same with the management and other important members related to the company's finances such as stockholders and investors. The Chief Financial Officer or CFO must ensure before presenting the financial report that all the information in the report is based on the company's current financial status such as current debt and equity. Senior key account manager job description includes monitoring the revenues generated from the company's products and services.
Controller or Director: A controller in a financial organization is often considered as a senior position in an accounting career hierarchy. A controller is also known as the director in some entities. A controller is often known as the director. The controller's work responsibility of the controller includes financial reports that comprise a thumbnail sketch of the controller's financial position. In an independent audit, a controller is responsible for providing help to gather documents and numbers required in an annual report. A controller reports to the CFO or vice president of the finance department. A controller is more involved in the tasks related to daily accounting.
Mid-Level Accounting Managers: Mid-level accounting managers are considered one step ahead of the accountants. They are supposed to acquire mid-level experience in the industry. In large entities, there might be three accounting managers. Each having a different role such as accounts receivable manager accounts payable manager and payroll administrator. The payroll administrator is also known as a payroll manager. In smaller entities, there is only one person who manages all the accounting related aspects. The work responsibility of accounting manager includes supervising the accountants, preparing and maintaining the general ledger, generating financial reports, developing budgets as well as preparing annual audits. Accounting managers are responsible for the compilation of monthly financial information of the company and ensuring it reaches the controller. Senior key account manager job description includes ensuring that all the compliance documents are filed. He is often required to meet and discuss the special reports with the controller. He is responsible for providing updates of financial reports and timeliness to the controller.
Associate account manager: An associate account manager is someone who helps in with the basics as far as planning is concerned. They do the research work and conduct a market survey or understand consumer patterns. Key account manager job description includes helping in determining the client's expectations and goals. They often assist the product development team of the client. In certain firms, associate account managers also create a budget or look after other accounting needs. Another important part of being an associate account manager is that they remain in contact with the client's customers even after the sale. They take down their feedback and suggestions and pass on the information to the client.
Related article - Career as Chief Executive Officer
Account Manager Jobs and Salaries
Controller
Monthly Salaries
Average Salary

30000

Junior Level Salary

20000
Job Description
The controller's job obligation includes audited financial statements which include a thumbnail analysis of the financial position of the controller. A controller is responsible for assisting in an independent audit to collect reports and resources needed in a yearly report.
Salary Description
Basic compensation is focussed on business skills and experience. The entry-level salary could be as high as four lakhs per year, and it could eventually be more than ten lakhs per year at the senior level, depending on the experience.
Manager
What is the job outlook for Account Manager?
Career as account manager has enormous opportunities in the industry of account management. Both the industries marketing and advertising, and financial industries are booming with the development of technology. Digital marketing has opened up bright opportunities for individuals. The development of the internet's speed and its cheap prizes made it economic for everyone. It is in reach of everyone. That is why digital marketing companies are flourishing and considered one of the best career options of the 21st century. With companies expanding their businesses, there are plenty of job opportunities for account managers not only in India but also abroad. The majority of the tech companies have account managers placed all over the world sitting at their clients' offices handling their queries and solving their problems.
The jobs in the industry of marketing, advertising, and promotions are expected to grow eight per cent in the next few years. As the new products will enter the market, they will have tough competition. Each company will try to differentiate its product with the other product in the market. People will have a variety of options in the crowd. The brands will reach out to advertising, marketing, and public relations companies to generate sales from their services. Hence the advertising, marketing, and public relations companies will bloom giving good opportunities to account manager's careers. Every major company has an account manager who handles day-to-day business operations; account manager salary will only grow from here as firms look to expand their businesses.
Frequently Asked Questions for Account Manager
Que. What are the other career paths related to management accounting?
Ans.
Account Management aspirants can also enter other professions such as sales, business development, and operations. To enter these professions, a good academic background in commerce or marketing is required.
Que. I am from an arts background. Am I still eligible to establish a career as account manager?
Ans.
Yes, you are still eligible to establish a career as account manager. You can opt for a diploma in the specialization of either of the subjects: marketing, public relations or advertising. A diploma or certification will help you to bag more opportunities in the industry.
Que. I have secured 48 per cent of marks in 10+2. Am I eligible for pursuing BBA?
Ans.
The minimum requirement to opt for any bachelor level course is passing 10+2 with an aggregate of 50 per cent of marks or equivalent to it. Relaxation for five per cent is provided to students of the reserved category. It depends on the institute to institute if they provide admissions on the reservation basis or give admissions on left out seats on mop-up round counseling to students scoring less than the equivalent or aggregate of 50 per cent marks in 10+2.
Que. I have completed a bachelor of science. Now, what should I opt to establish a career in direct marketing?
Ans.
You can opt for online certifications in sales. You can also opt for regular diploma programs in sales specialization. This course brings the basic knowledge about the functioning of finance or organizations that deals with direct marketing.
You might also be interested in
The question have been saved in answer later, you can access it from your profile anytime.
Access now
Report Question
Select your reason of reporting