Who is a Agricultural Manager?
Agricultural management jobs deal with the weapon against poverty ~ Anonymous
Agriculture gives employment to about 70 per cent of the people in India. People worship farmers for providing them with food but farmers can't do it all alone. Individuals like agricultural managers help farmers with better plans for farming. If a student wants to be a part of the agricultural management jobs, he or she does not need to be a farmer in order to do so. Farmers of the country work day and night in order to produce food and a career as agricultural managers can make this effort count in yielding better results with the knowledge of the field he or she will gain after pursuing the career. So, where does an agricultural manager come into the picture? An individual who pursues a career as agricultural managers oversee all aspects of running farms and other facilities that produce crops. Continue reading to learn everything you need to know about how to become agricultural manager.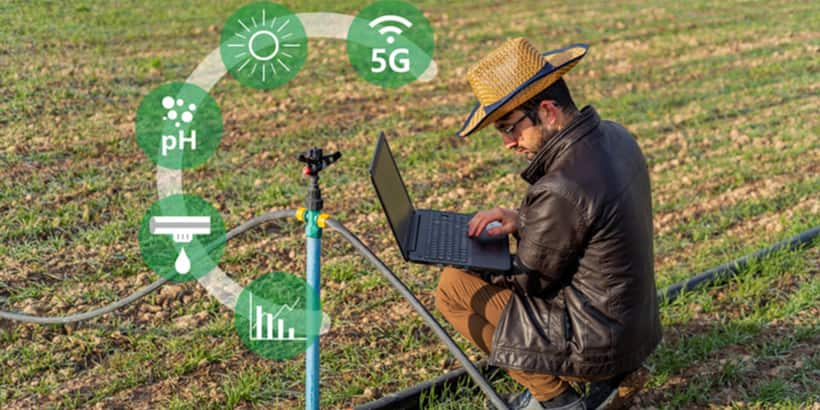 Agricultural Manager in a Nutshell
The agriculture industry is one of the largest industries and a good source of employment across the country. Agriculture also plays a vital role in the Indian economy. Agricultural manager jobs promote the efficient production of quality food in the agricultural-food industry and on the farm linked to farming. An individual who pursues a career as agricultural managers form an essential part of the Indian agro community.
Quick Facts for Agricultural Manager
Industry

Agriculture

Suitable for

Male, Female, Others

An individual from any section or gender can be a part of agriculture sales jobs. The career as agricultural managers is not gender-specific. It doesn't matter which gender he/she belongs to when it comes to pursuing a career as agricultural managers. Being in one of the agriculture risk management jobs is one of the most exciting professions where an individual's gender is insignificant. Although gender is insignificant according to statistics, the husbandry manager career is dominated by men.

Any special needs

Yes

An individual who is interested in pursuing a career as agricultural managers should be physically fit for a better and efficient way of working. However, there is no hard and fast rule that it is compulsory to be physically fit for agriculture sales jobs. As long as the disability does not come in the way of one's work they are good to go for the farming manager role.
What is the role of Agricultural Manager?
A career as agricultural managers oversees farm operations. A farming manager job involves activities such as inspecting diseased plants and working with farm equipment, such as tractors and hay pickers. Work can be dangerous, and caution must be exercised when dealing with chemicals and heavy machinery for husbandry managers. At large farms, agricultural management jobs primarily handle administrative tasks, such as hiring or marketing. A strategy may be required for a career as agricultural managers while working with employees or customers to challenge.
Resource Links for Online MBA
Planning
A career as agricultural manager needs to plan and have the capability to perceive things from a future perspective. Planning for a farm includes improving in productivity, ecological decisions for your farm. Things should be planned by the agricultural management team for better future development.
Making policy decisions
The role of agricultural management is to make various policy decisions regarding agriculture. The agricultural management team makes policies basically for the farmers, villages depending upon the area and the expected outcome from that particular area.
Organising
Agricultural management jobs include daily planning, organisation, supervision, and administration activities. A career as agricultural managers organises farm equipment, crops, agricultural products, sales, and purchase of livestock. It's their responsibility to run the farm effectively and make sure that the business does not suffer. It is their responsibility to make the farm profitable.
Record keeping
A career as agricultural managers is responsible for handling paperwork and keeping administrative records. The agricultural manager is the most important person in agriculture important as he handles the paperwork and keeps the records of administration. Keeping the records in a proper way helps in analysing the performance of the farm or in an event of going back to previous records to find a solution.
Recruiting
A career as agricultural manager needs to take care of recruiting, training/instructing, and supervising farmworkers. He or she is responsible for training, recruiting, and instructing farmworkers so that the outcome is as desired.
Work progress
An agricultural manager works behind making sure that work progresses satisfactorily. From farm managers to employees, everyone has duties to carry out on a day-to-day basis. They ensure that work progresses satisfactorily and without any hitch. It is their primary responsibility to ensure that there is smooth work progress.
Rules and regulation
Agricultural management is responsible for ensuring compliance with government regulations and health and safety standards.
Financial planning
Agricultural management jobs involve ensuring that the farm is profitable and meets projected financial targets. Financial planning is an important aspect of an agricultural manager's job profile.
Managing the farm
Agricultural management jobs involve organising maintenance/repair of farm property, equipment, and machinery. Variations in workloads relate to seasonal demands – some unsociable hours may be necessary during busy periods (eg during harvesting or lambing) and managers will be expected to deal with emergencies. Over time, many farm managers specialise in a type of farming.
Types of a Agricultural Manager
There are types of agricultural managers. We have mentioned below several major types of farming manager roles with varying job titles.
Farm Manager: Farm managers primarily look after the farms and all the other related agricultural activities. It is their duty to ensure that the farm is being run smoothly and that there are no hurdles on the way. Agriculture farm manager jobs are to plan out activities that will help in increasing the productivity of the farm without harming the environment. Management is a core responsibility of agricultural management jobs. They look after the workers as well and ensure that the work they do is up to the point.
Livestock Manager: As the name suggests, livestock managers are responsible to look after poultry, dairy farms. It is their essential duty to ensure that the animals living on the farm are well looked after and that they do not have any diseases. Apart from ensuring that the animals are safe, livestock managers often manage the entire farms and look after other logistic needs as well. they are often the point person at a farm and supervise all the activities.
Horticulture Manager: Horticulture managers are those who look after the agricultural plants in a controlled environment. These days there is a lot of focus on eating clean and healthy and this is where horticulture managers come into the picture. They help the farmers to grow fruits and vegetables and do it in such a way that there is a minimum environmental impact. They also carry out maintenance work of storage spaces where fruits and vegetables are stored. Agricultural management jobs are to work towards keeping the crop pest free.
What is the workplace/work environment of Agricultural Manager like?
A career as agricultural managers needs to spend a great deal of time working in a farming environment, meaning that the majority of the workday takes place outdoors. They are exposed to potentially harsh weather conditions on a regular basis and often perform physically strenuous work. However, farming managers work hours may be spent indoors planning for the following season, marketing their crops, or maintaining the equipment needed to run the farm efficiently.
Does Agricultural Manager require travelling?
Likely
Agricultural managers have to travel to the farm location so the job does require travelling depending on the location of the agricultural land. There are a few days that they work indoors making action plans otherwise they are mostly working on the field.
Employment Shifts
Full Time
An individual who is pursuing a career as an agricultural manager is required to work around 8-9 hours on a daily basis. It may vary depending on the workload and the harvesting season of the crop. Husbandry managers usually work in day shift business hours.
Employment Nature
Permanent
The nature of the employment of an agricultural manager is permanent in nature. Several organisations may hire husbandry managers or farming managers on a contractual basis. There are numerous agro companies that hire farm managers on a seasonal contract basis.
Work Place
On-Field, Laboratory
An agricultural manager spends the majority of his or her time on the field or working outdoors. Often they are exposed to the elements because of which can be a physically demanding job. Sometimes agricultural operation manager works indoors, doing research work or planning for the harvest season.
Presence in Geographical Area
Rural, Semi-urban
Agricultural managers have to work in agricultural fields, so their work location is generally semi-urban or rural in nature. They may be working in the outskirts of an urban location as well. It depends where they have been recruited. Bengaluru provides promising employment opportunities to agricultural operation managers.
Time Pressure
Not Likely
Time pressure is quite active for agricultural management jobs. Apart from performing their research and agricultural work, they are also required to supervise and verify the work done by their team members. Hence, agricultural managers work under a lot of time pressure.
Overtime Details
The allotted working hours for agricultural managers are typically 9 hours per day. But because of the responsibilities assigned to agricultural managers, they work overtime for half the time in a month.
Weekly Hours of Work
Min 45 Hours
Work hours vary depending on the roles and responsibilities of the agricultural managers. They usually work in day shift business hours.
How to become a Agricultural Manager?
Steps to become a Agricultural Manager
What are the skills and qualities required to become a/an Agricultural Manager?
This article describes how to become agricultural manager. Here, in this section, we have discussed some of the requirements to become a agricultural manager.
Craft Knowledge: The successful people in agricultural management jobs know what's going on in their business. They have a basic set of basic principles such as goals and plans (long and short term), business knowledge, who is in the field, roles, and relationships between different clients and clients, and they explain their work and what is expected of them. If they do not keep all this information, they know where to find it when they need it.
Professional Knowledge: This section includes 'technical' information, e.g. production technologies, marketing strategies, information engineering, relevant legislation, financial sources, and knowledge of basic management policies and theories, for example, planning, planning, and control.
Situational Awareness: People involved in agricultural management jobs vary in the degree to which they can sense what is happening in a particular situation.
Problem-Solving Skills: Agricultural technology management jobs are more concerned with decision making. In some cases, this can be done using logical, efficient techniques. Some decisions require the ability to weigh the pros and cons in a situation that is highly uncertain or confusing, requiring a high degree of judgment or wisdom.
Decision-making skills: The agricultural management employee must, therefore, develop decision-making skills, including the ability to deal with ambiguity and uncertainty, strike a balance between the need to sometimes be guided by his underlying emotions without removing the goal of being completely out the window.
Social Skills: Another definition of management is often 'made by other people'. This description may not be enough, but it points to one of the most important aspects of an agricultural management job - it requires interpersonal skills. The successful agri-logistics meaning is to develop various skills essential to such projects; to communicate, delegate, negotiate, resolve disputes, persuade, sell, exercise, and respond to authority and power.
Emotional Stability: What is the role of a farm manager? The role involves the level of emotional distress and complexity, which arises as a natural consequence of working in situations involving authority, leadership, power, conflict, guidelines, and deadlines, all within the framework of a degree of uncertainty and clarity. An effective farm manager needs to be diligent enough to handle this.
Creativity: By 'creativity' it is implied that the ability to come up with new solutions that are unique to situations, and to have the understanding to embrace and implement new useful strategies.
It involves not only having new ideas for yourself, but also the ability to see a good idea when presented to another source.
Mental Agility: Though related to the level of general intelligence, the concept of 'mental agility' includes the ability to quickly troubleshoot problems, to think about several things at once, to change quickly from one problem or situation to another, to quickly see the whole situation (rather than complacently complaining in all its parts), and 'think with your feet'.
Given the busy nature of agricultural management, these are the most essential attributes for success.
Balanced Learning: Data collected by observing and interviewing people involved in agricultural management show that a significant proportion of the degree of their success can be explained by the presence or absence of habits and skills related to learning.
Which certifications and internships can be helpful in becoming Agricultural Manager?
We have mentioned below certifications that individuals may opt who want to establish a career as an Agricultural Manager.
Internship Availability
Yes
Internships are a good way of gaining a foothold in the industry. It gives the individual the necessary exposure to the industry and the work environment, so in a way, they are prepared for the pressure which comes along with the career. Agricultural management internships give a brief overview of what the job is like and individuals are prepared and won't be like the metaphorical 'deer caught in the headlight'.Internships are also beneficial for making contacts, which can later help in getting jobs. There is a great learning curve and interns can pick up the tricks of the trade during internships. When it comes to agricultural technology management jobs are very important since they give hands-on experience. Having practical knowledge in a career as agricultural managers is a must.
Career Path Progression for Agricultural Manager
There are several types of job roles that you may opt for while progressing in the career as an agricultural manager.
Assistant Farm Manager: One usually starts as an assistant farm manager, where the prime responsibility is to look after agricultural farms and all the farming activities taking place. An assistant farm manager usually looks after activities such as fodder production, procurement of raw materials or machinery, and in some cases processing of animal products also. In some cases, farm operations manager job description includes maintaining records of all financial transactions. Often, they also look after human resources and hire daily wage-workers for specific farming purposes.
Agricultural Manager: After gaining a few years of experience as an assistant farm manager, one can become an agricultural manager. Most of the job responsibilities remain the same, except the part where the manager has several people from different teams working under him or her. Supervision and monitoring of daily activities, keeping records, and managing workers all form a part of the agricultural operations manager's job responsibility. An agricultural manager also directly reports to the senior agricultural manager. Agricultural management jobs are rapidly growing.
Senior Agricultural Manager: As a senior agricultural operations manager one is required to look after and be accountable for all the agricultural activities taking place on the farm or at other places. a senior agricultural manager often sits with the stakeholders and plan out several activities that help in the increase in production through sustainable means. It is also the duty of the agricultural manager to provide an efficient supply chain to the farmers for the adequate delivery of agricultural products. They often undertake research work and do surveys to gain more information on the subject, which will eventually help in enhanced output.
What is the job outlook for Agricultural Manager?
Agricultural management employees' careers focus on strategic sourcing and procurement, risk management, supplier relationship, and supplier integration as key elements of the job. While jobs do vary, most agricultural management jobs in India provide a significant amount of growth. Also, the scope for agricultural management jobs is great not only in India but abroad as well. There are a number of agricultural management job opportunities available in countries such as The United States of America, Canada, and certain European countries. Management jobs in agriculture are rapidly growing. The agricultural management jobs demand is expected to decrease by 19 per cent in the next ten years. This decline can be credited to the industrialization of farming, which requires significantly fewer managers and workers to produce larger yields. Many farms are also able to find niche markets that prefer small-business, farm-to-table style food. Though the numbers project decline, there is still hope for the agricultural management career track.
Students also liked
Frequently Asked Questions for Agricultural Manager
Que. What is the scope of BSC agriculture?
Ans.
BSc Agriculture graduates have ample job opportunities in the government as well as the private sector. They can be hired as Agricultural managers, Agriculture Development Officers (ADO) and Block Development Officers (BDO). Employment opportunities are available as Agriculture Research Scientist as well.
Que. Is Neet required for BSC agriculture?
Ans.
No, the NEET exam is not necessary for BSc Agriculture. For B.Sc Agriculture ICAR or State University Entrance exam scorecard is valid which is conducted B. Sc agriculture. In fact, NEET does not take admission for B.Sc agriculture.
Que. Which subject is best for MSC agriculture?
Ans.
If a candidate is planning to pursue a master's degree in the field of agriculture then he/she can go for the following subjects. They are amongst the most popular master's subject in the field of agriculture-
| | |
| --- | --- |
| Agronomy | Plant Breeding |
| Plant Molecular Biotechnology | Pomology and Olericulture |
| Entomology, Plant Pathology, and Soil Science | - |
Que. Is maths needed for BSc agriculture?
Ans.
No, the candidate can happily leave Mathematics to solve its own problem. All one needs to do is be good at Physics, Chemistry, and Biology.
Que. What is the ICAR AIEEA exam?
Ans.
A national-level exam, ICAR AIEEA is conducted to shortlist aspirants for admission in UG, PG and doctoral level courses offered in agriculture and allied sciences.
You might also be interested in
The question have been saved in answer later, you can access it from your profile anytime.
Access now
Report Question
Select your reason of reporting