Who is a Game Designer?
Only a game designer knows the fun is not fulfillment ~ Anonymous
We have all played some or the other computer game at some point in our lives. Quite often we are completely amazed by what all a game has to offer and sometimes we wish some or the other extra feature to be there. Are you a gaming enthusiast who wants to design the never seen before games? Well think no more, you can become a game designer. Design your own game, give the people the experience that you think they deserve, and with no more missing features. Honestly, it is not rocket science and completely doable.
Computer game designers come up with ideas for computer games and develop everything from game narratives to game characters. They use computer programs to create digital representations of the characters. Then they create storyboards that outline the main plot and dialogue of the game and animate scenes and character actions. They also design and create the world players navigate through. In many cases, they need to develop game software that brings these components together. This involves taking all the different programs they made for the game and assembling them in a way that creates the game players will play. Larger projects are not typically done by one person. A game designer may work with a team of designers who include multimedia artists, animators, and application software developers.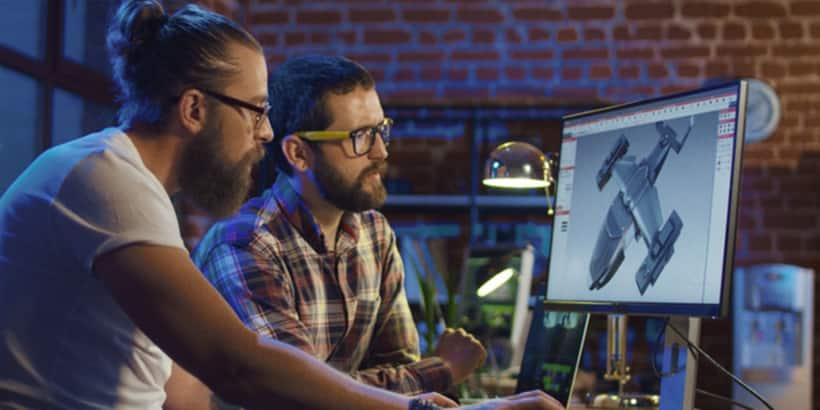 Game Designer in a Nutshell
Game designers have duties like designing characters, levels, puzzles, art, and animation. They may also write code, using various computer programming languages. Depending on their career duties, they may also be responsible for project management tasks and testing early versions of video games.
Quick Facts for Game Designer
Industry

Technology

Average Salary in India

₹50000

Suitable for

Male, Female

The field of game designing is dominated by men. Although there is no hard and fast rule so to this field belongs to the male gender only. According to research until the year 2017, the field of game designing consisted of 71 per cent men and 29 per cent women. Over the last couple of years, a number of women have joined the gaming industry has game designers as well as gamers.

Any special needs

Yes

One needs to be capable enough to use their computers without any problem in order to be a game designer. Obviously it is important to be mentally sound but it doesn't matter if one is physically sound or not as long as it doesn't come in between his/her job.
What is the role of Game Designer?
Game designers work from scratch. From conceptualisation of the idea to put that idea in the form of a game to work on the story of the main character or the style of the gameplay, they are involved in almost all the activities that are involved in creating a game. They bring to live the characters, give them a personality, create all the levels of the game and decide the difficulty, or how the AI will react in the game. All these aspects of a game are designed by a game designer. Game designers have duties like designing characters, levels, puzzles, art, and animation. They may also write code, using various computer programming languages. Depending on their career duties, they may also be responsible for project management tasks and testing early versions of video games.
Testing
Provide test specifications to quality assurance staff. Reviewing or evaluating competitive products, film, music, television, and other art forms to generate new game design ideas.
Planning
Create gameplay test plans for internal and external test groups. The plan is divided into many segments such as objectives, goals, and tasks. A plan is a must for every task. Planning helps you in putting pieces together and making a product.
Product planning
Balance and adjust gameplay experiences to ensure the critical and commercial success of the product. Game designers decide, how many levels will be there, who can play the game, how will be their experience, what all things they'll show in this.
Writing
Write or supervise the writing of game text and dialogue. Narrative designers shape the overall arc of a game. They design quests, figure out character arcs, and make sure there is an overarching story to the game, all of which dictate how a player will experience the game.
Innovate
Present new game design concepts to management and technical colleagues, including artists, animators, and programmers. A Game designer needs creativity for making a game. Designers execute their ideas whichever they think could work.
Types of a Game Designer
Lead designers: Several people work in order to design one game. Therefore, someone has to take charge of the entire team and supervise several game designers. Not only that but they also take care of proper communication between the whole team and a lead designer presents a design outside the team for instance, in case of a pitch.
Level designers: Every game has several levels. Therefore, a level designer is responsible for the creation of several levels, stages, or missions in a game. He or she may use either the level editor tool to do so or could also use the game's built-in level editor program. A level designer works on every level he or she designs from pre-production to the final completion of the level.
Content designers: The job of a content designer is to make sure that the gameplay that is being designed is in accordance with the vision of the game. They need to communicate with the team in the best way possible. The job involves working with elements such as text, pictures, or videos. It is an important job profile in the field of game designing as content defining the elements of the game, gives the consumer a pleasant experience.
Game writers: All video games have a plot just like any feature film or TV series. The job of the game writer is to write the plot and dialogues of the game. A game writer is responsible for designing a whole story for the video game. This is done during the pre-production process of the game. They create characters as well as describe narratives of a video game.
System designers: The job of a system designer in the field of game design is to take care of the implementation as well as the balancing features of the game. They work on a game design right from the beginning to the very end of it. Their role is to develop a comprehensive plan and instructions that can be given to game programmers.
Technical designers: A technical designer is a very integral part of the game designing team. They are responsible for the technical design work during the process of designing a game. Their work is to create and deal with complex technical game designs or include the system design elements in the game. They work closely with the entire game design team in order to understand all the aspects of the game so that they can include it in the technical design of the game as well.
UI designers: A UI designer in the field of game designing works in order to create a user interface for the game. They aim at maximizing the utility of the game as well as enhance the user experience. UI design is all about creating intuitive, aesthetically-pleasing, interactive interfaces that can please the eyes of the game consumer.
Senior designers: As a Senior Game Designer, one is responsible for developing the game systems. He or she controls and interfaces as well as the other interactive elements of his or her project in order to bring the vision of the lead designer and creative director into a playable experience. They coordinate with the entire team in order to deliver their work properly.
Also read - Career as an animator
What is the workplace/work environment of Game Designer like?
The culture of game designers is made of individuals that are living their highest passion. Because of this, they are enthusiastic, dedicated, and creative. They are able to experience the gratification of creating something that not only they are personally passionate about, but that others are also able to enjoy. This is what helps make the game design work environment different from any other industry.
Does Game Designer require travelling?
Not Likely
No, the job of a game designer does not require travelling. One needs to have a laptop/computer in order to work on the game's design that can be done in the office itself. One is not required to travel in order to do that.
Employment Shifts
Full Time
The job of a game designer is full-time in nature.
Employment Nature
Permanent
The nature of employment of a game designer is permanent in nature. They work on a full time basis. In an office set-up.
Presence in Geographical Area
Semi-urban, Urban
The kind of companies a game designer works for are generally located in Urban locations. There might be a few in semi-urban locations as well.
Time Pressure
Likely
Game designers are generally required to work under a lot of time pressure. The job is filled with tight schedules, the urgency to complete tasks along with risk involvement. Hence, game designers are required to manage all these things along with meeting their project deadlines. The work environment involves a lot of time pressure and stress.
Overtime Details
Typically, game designers work for 9 hours per day. But depending on the deadlines and current situation, they might be required to work overtime. During busy periods and urgency, they are required to put up some extra hours to the work.
Weekly Hours of Work
Min 40 Hours
The standard hours of work for employees are either 8 hours a day (40 hours a week) or 7.5 hours a day (37.5 hours a week). This is usually worked between 08:00 or 08:30 and 17:00, Monday to Friday inclusive. They may work on Saturdays as well depending upon the company they are working for
How to become a Game Designer?
What are the skills and qualities required to become a/an Game Designer?
Innovation skills: Technically, creativity involves creating a new concept, or taking an existing idea and making it to work more efficiently. Workplace creativity seems to describe the processes of implementing something fresh as well as unique. Innovation abilities depend on the ability to experiment with new techniques in order to create social or strategic interest. Innovative technology abilities are a variation of one's capacity to think differently, resolve issues, and professional skills. Devise the missions, challenges, and puzzles that will be encountered in gameplay.
Communication skills: Communication in the workplace is essential to businesses as it helps organizations to be competitive and run properly. Workers might expect a rise in productivity, efficiency, and engagement if they would interact within a company. In the field of game designing, a game designer doesn't make the entire game on his own. He/she generally has a team. It is important for him/her to be good with communication skills in order to be able to explain their team so as to what they are required to do.
Teamwork: Working in teams is when employees merge their different competencies to reach a goal. Essential organizational teamwork and collaboration include supporting and directing, encouraging, voluntarily and enthusiastically communicating, becoming versatile, and projecting dedication. A game designer works with a team and they need to have the spirit of a team player in order to be good with whatever they are developing.
Programming: A game designer needs to be good at programming languages in order to be able to build games. Computer programming skills are the abilities needed to operate in compliance with these kinds of limitations and also to solve all tests with appropriate time and space difficulty. They need to learn programming skills to do their work efficiently through the use of the software.
Write skills: The significance of writing stories is the primary idea with which the reader should have been walking away. These are some of the easiest ways to define the key concept is to find issues which are not the principal concept. Video games are mainly based on a specific story, in which one player starts and eventually ends up with the final stage. While not exactly the job of a game designer (more of a writer) writing stories is most of the time an essential part of a game.
Interpersonal management: Interpersonal skills are the qualities and strategies that an individual uses to effectively communicate with others. In the business world, the word means the willingness of an individual to work with others. Interpersonal skills vary widely from behavior to communication and teamwork. It is important in order to know what they want; this requires some people skills.
Learning skills: Learning seems to be something that we could not interrupt in any phase of life, we continuously learn and adapt things which will provide knowledge. Learning new skills is an activity that supports day-to-day life and professional life too. Game designers deal with the emotional and cognitive aspects of human beings in order to propose interesting gaming experiences. Understanding other things (thinking psychology, math, history, computers, etc.) helps them accomplish that feat.
Project management: Project management provides the skills in organizing and collaboration which could be applied to any project. Project management fundamentals require considering the project's initiation, execution, and completion and all these basics could improve the understanding of the responsibilities. They maintain design level documentation, including mechanics, guidelines and mission outlines.
Which certifications and internships can be helpful in becoming Game Designer?
Internship Availability
Yes
Internships are a good way of gaining a foothold in the industry. It gives the individual the necessary exposure to the industry and the work environment. So in a way, they are prepared for the pressure which comes along with the career. Internships give a brief overview of what the job is like and individuals are prepared and won't be like the metaphorical 'deer caught in the headlight'. Internships are also beneficial for making contacts, which can later help in getting jobs. There is a great learning curve and interns can pick up the tricks of the trade during internships. When it comes to a game designer's internship they are not responsible for very elaborate or complex functions but some of the responsibilities include:
Evaluating designs quickly. Crafting creative high-quality work. Possessing a good understanding of visual design principles, style guidelines, design processes, and creative workflow. Assisting in the creation of user-centered design practices to deliver outstanding interactive game experiences. Interfacing, collaborating with key internal client and project partners to ensure the user experience reflects player needs and consistency. There are several ways through which one can grab an internship in game designing. There are game design websites that can be approached. One can also learn game design online and learn several video game elements or the parts of a video game, the game design process, and develop game design ideas.
Career Path Progression for Game Designer
Game designer: Game designers are an important part of a comprehensive team of designers and developers that coordinate the complex task of creating a new video game. They may also write code, using various computer programming languages. A game designer must have a strong understanding of gameplay experience.
Game programmer: A game programmer is a software engineer, a programmer, or a computer scientist who primarily works behind developing codebases for video games or related software, such as game development tools. Game programming has many specialized disciplines, all of which fall under the umbrella term of game programmers.
Game tester: A game is not designed flawlessly in the first attempt. One might not be able to catch any bug while playing a game conventionally but, a user might not always do so. Therefore, a game quality assurance tester is assigned to play games in the most unconventional manner so that he or she could catch the unsolved bugs in the coding system of the program.
Audio engineer: An audio engineer as the name suggests deals with the sound of the game. Their work is to produce a recording as well as balance and adjust the sound sources. They use equalization, mixing as well as reinforcement of the sound in order to give a better experience to the game consumer in terms of the audio of the game.
3D modeler: Their job is to create multiple images frame by frame and then add movement to it. Once these images are presented in a rapid sequence it creates motion which in turn will give the player a more lively experience while playing the game.
Special effects artist: A video game consists of several special three-dimensional effects that give a great user experience. The job of a special 3d effects artist is to include such elements in the game. They must possess the skills to work on various computer programs as well as they must have the ability to work under pressure.
Software engineer: In-game designing, a software engineer is a person who applies the principles of software engineering to the design, development, maintenance, testing, and evaluation of the entire game. Depending on the size of the game, there can be more than two-three software designers working for a game.
Software developer: A senior software engineer works behind the development of information systems by studying operations, designing, developing and installing software solutions of game design. Their work includes supporting and developing the software team. The Senior Software Engineer will lead a team of developers responsible for building and supporting existing game design.
Video game programmer: A game programmer is a type of software engineer who chooses to work in the gaming industry. They're responsible for bringing video and computer games to life by writing the technical code at their core. They work under a very tight deadline and they must be able to deal with work pressure.
Related article - Career as a graphic designer
Game Designer Jobs and Salaries
Video game tester
Monthly Salaries
Average Salary

50000

Junior Level Salary

25000

Senior Level Salary

80000
Job Description
Video game testers conduct the quality improvement section of the video game industry by concentrating on the specifics of the game to efficiently monitor any bugs or deficiencies. Video games testers are also supposed to play the game and try to go to places the developers have not originally expected.
Salary Description
Video game testers earn on average yearly Rs. six to eight lakhs. They earn upto Rs. four lakhs a year at the beginning of their career, but eventually earn more than Rs. 10,00,000 at their career's senior level.
What is the job outlook for Game Designer?
The gaming industry is one of the few sectors that continue to grow irrespective of the economic turmoil happening all around. It grew when the 2008 recession took place and it is growing when the Covid-19 pandemic is taking place. This industry has been seeing growth for quite a number of years now. As far as job growth is concerned, there is a huge potential for someone who is genuinely interested in creating games. People want to be entertained and are always on a lookout for new experiences, game designers provide those experiences. There are several gaming companies looking for game developers who will bring something of value to their company and add to the experience. Hence, there will always be a demand for a game developer.
As far as the job market is concerned, there are plenty of opportunities present for those who are interested in developing games. For example, India has now become a huge market for mobile games and there are many companies providing mobile gaming experience to the users. So the market for the job is quite hot right now. Similarly gaming companies in the United States, Canada and the United Kingdom who specialise in console gaming area always hiring talented developers from countries like India. So there is immense scope to grow in terms of professional growth.
Frequently Asked Questions for Game Designer
Que. Is game designer a good career?
Ans.
The demand is high. However, like any career, a game design and development career is only a good choice if one has a passion for it and values the output that an individual is creating. If one has a real love for the aspects of modern gaming, the game design will be a great choice for a career to enjoy and grow in.
Que. Is it hard to get a job as a game designer?
Ans.
First of all, getting a job as a game designer directly after completing a course is hard. Traditionally game designers are former testers, programmers or artists that change their job profile while working in the industry. Even with a good portfolio, it's still quite difficult to land a first job directly as a game designer.
Que. Who is the highest paid video game designer globally?
Ans.
IGDA reports entry level video game designers make between $50,000 and $80,000 annually, averaging $57,500. The highest reported salary was $200,000.
Que. What companies are hiring game designers?
Ans.
Top Video Game Employers:
Activision
ArenaNet
Atari Job
BioWare
Capcom
Disney Interactive Studios
Electronic Arts
Insomniac Games
Que. Does a game designer get paid differently depending on the city where they are working?
Ans.
Employees with Video Game Designer in their job title in Bangalore, Karnataka earn an average of 28.8 per cent more than the national average. These job titles also find higher than average salaries in Mumbai, Maharashtra (22.8 per cent more) and Hyderabad, Andhra Pradesh (19.3 per cent more). The lowest salaries can be found in Chennai, Tamil Nadu (52.5 per cent less), Pune, Maharashtra (21.6 per cent less) and New Delhi, Delhi (20.8 per cent less).
You might also be interested in
Questions related to Game Designer
Showing 1 out of 1 Questions
17 Views
I HAVE finished 10th standard,I want to become a game designer in diploma college.show me the government diploma game design collage
Hello,


There is no government college as such that offers diploma in game designing course.However there are some private institutes like Arena animation that can offer you the course.But going for this course after 10th is a very bad option because you have absolutely no base or knowledge regarding designing and programming and that will later creat lot of problems for you in understanding this deeply.
If you want to become a successful and legitimate gane designer then you must go for B.E or B.tech in Computer Science after 12th.Or if not then at least first complete your 10+2 with science stream and keep computer science or IP as a subject and then after completing HSC you can go for Animation and designing course and side by side you can lear programming and designing.

I hope this helps.
The question have been saved in answer later, you can access it from your profile anytime.
Access now
Report Question
Select your reason of reporting