Who is a Company Secretary?
Responsibility without power, the fate of the secretary through the ages ~ Ariel Dorfman
A career as company secretary is regarded as one of the senior-most positions in a private company or in a public sector organisation. In western parts of the world, a company secretary is generally known as corporate secretary or corporate lawyer; but a company secretary does a lot more than just handling the legal matters. To some extent yes, a company secretary job is to supervise the legal decisions pertaining to management and business of any corporation. In other words, a company secretary's duties involve a strong administration within the firm, managing compliance, and ensuring that all the decisions taken by the board of directors are implemented thoroughly.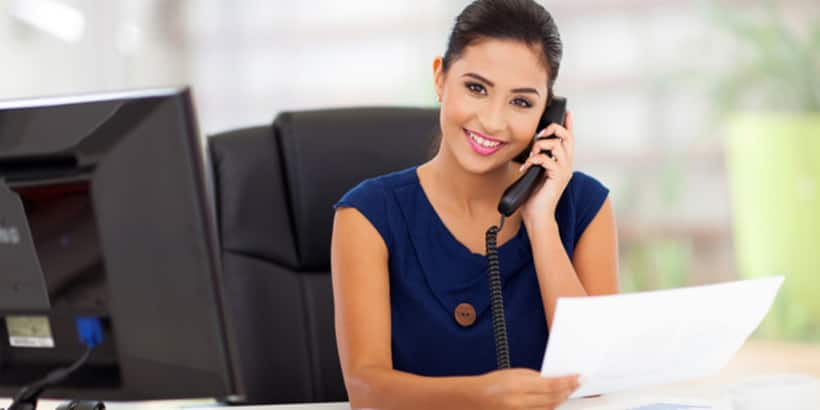 Company Secretary in a Nutshell
Although the profession is known as company secretary, the role played by company secretary is neither clerical or secretarial. In simpler words, a company secretary works as an advisor for the board of directors to help them make firm and legally correct administrative decisions. A company secretary job also includes keeping the board of directors informed regarding their legal responsibilities. A company secretary is a representative of any organisation, private or public. It is a company secretary job to ensure that the company operates within the law.
Quick Facts for Company Secretary
Average Salary in India

₹60000

Suitable for

Male, Female

A career as a company secretary suits everyone who is responsible enough to handle legal tasks, and curious enough to reach the depth of the truth. Anyone with appropriate skills and the zeal to excel in the field can choose to have a career as a company secretary. Becoming part of the corporate world this is amongst the most desired occupations in which the gender of an employee is negligible.

Any special needs

Yes

There are no restrictions to study business and law to have a career as company secretary. Anyone with special needs can also become a company secretary. Company secretaries are required to be skilled mentally, and hence people with physical disability can choose to have a career as a company secretary.
What is the role of Company Secretary?
In a career as a company secretary, one deals with a diverse range of work attributes that are required to be fulfilled. A company secretary is a legal face of the company. A company secretary job includes providing assistance to the board of directors, supervising the legal matters of the company, representing organisation's interests to the officials in the opposite party, and ensuring that the company and its directors operate within the law. It is also a company secretary job to establish a thorough communication with stakeholders, to ensure that the company is paying the dividends and maintaining the documents, such as lists of directors, annual accounts, and shareholders.
Strategic planning
A strategy is a blueprint tailored to support organizational objectives and goals, investment, financial reporting, market conditions, demands from stakeholders and so much more. Strategic planning refers to the process of designing the goals of an organization, and then enforcing that perspective through particular, clear objectives. Company secretary employed in the development of the strategy should achieve targets, evaluate what initiatives workers actually need to implement and motivate the company to accomplish that objective.
Reporting
Reports could also include useful insights that might be used to establish future assumptions, marketing techniques, assistance on financial accounting and strategic thinking and decisions making improvements. Regular reporting during the financial year helps businesses to assess and equate the services to those in a similar industry. Reporting helps the companies, corporations or the government to make accurate decisions. It is also an institutional medium of communication within the business and the employees.
Research work
The primary goal of the research is to practice, to illustrate an idea and to make a significant contribution to developing knowledge in this field of study. A technique for creating awareness and improving skills. Includes understanding and spreading awareness of numerous issues. Research always tends to focus on reinforcing a situation in a particular business. Companies need significant research work because they motivate staff to identify the institution's structural elements. Secretary of the company is responsible for analyzing the market.
Trend research
Trend research is needed to improve the business by allowing to make improvements that do well enough for the organization. Trend research provides valuable knowledge which can help drive better decision-making on the long-term strategy as well as some solutions to promote the business. Trend research accumulates data from a specific population identified by a specific trait, such as cultural context. Company Secretary needs to be up-to-date about what is really happening in the market.
Types of a Company Secretary
Private secretary: Private secretaries correctly manage a variety of tasks and therefore need to establish strong connections with the client. This involves identifying the needs and expectations of the individual. Good interpersonal and planning skills are also required for the private secretary job. A private secretary also manages schedules for their clients. The private secretary will set dates for conferences, business meetings, appointments. Private secretaries even sometimes communicate to others about discussions and other events.
Secretary of Government department: Secretaries within the Indian government are the government's head officials or ministries and hold the position like Home Secretary, Finance Secretary, Railway Board members, Defense Secretary and Telecommunications members. Secretary to the Government of India is a post and a position underneath the Central Staffing Scheme often referred simply as Secretary. The responsibility for establishing this post depends mainly with the Council of Ministers of the Union.
Embassy secretary: The responsibilities of an embassy secretary comprise of his minister's employment for administrative items, produce detailed information to the state secretary, or even other foreign ministers often rough drafts. He or she reports essential political, social, economic, army, and other activities occurring in the host nation to their respective governments. He or she prepares international agreements and official visits of states. In the host nation, he or she wants to promote their very own country's culture, economic theory and scientific knowledge.
What is the workplace/work environment of Company Secretary like?
In the career as company secretary, one establishes an entity that complies with the relevant laws and regulations, which further requires members of the committee to be informed of their legal obligations. The secretary of the company works mainly in the departments. To help companies and organisations, he or she can translate analysis and information into simple English, so that they can understand how to make better market decisions.
Does Company Secretary require travelling?
Likely
In the career as a company secretary, some travel is necessary. It happens when the secretary of the company needs to go to see the client or work at the workplace of the client. Company secretary travels both internationally and domestically frequently for the purpose of providing guidance, and supervision for major shareholders or other related companies. They do need to attend meetings, seminars and conferences, and meet clients and other professionals.
Employment Shifts
In the career as a company secretary, one works full-time, but schedules can vary by duties.
Employment Nature
In the career as a company secretary, one generally works on a permanent basis. They consult with their colleagues about tasks or communicate with clients across the globe. They may need to be able to move to meet clients, and working conditions can differ depending on the location of the customer or organization we deal with.
Work Place
Office
In the career as company secretary, one usually works in an office environment setup.
Presence in Geographical Area
Urban
For rural areas, the opportunities which the company secretary has fewer than urban or semi-urban areas. Most company secretaries are primarily working in urban areas because there are several major corporations located in metropolitan centres. Though in rural areas it is rising day by day.
Time Pressure
Likely
In the career as a company secretary, an individual is likely to face time pressure. There are times when the company or organisation has to deliver a big project. In such cases one has to work under time pressure.
Overtime Details
As a company secretary, one may have to work extra hours in case of pending work and strict deadlines.
Weekly Hours of Work
Min 54 Hours
The company secretary works 54 a week, which is nearly nine hours per day. Company secretary's work falls under certain shifts, although they may work long hours to solve the problems in various types of projects.
How to become a Company Secretary?
What are the skills and qualities required to become a/an Company Secretary?
In order to make a career as company secretary, an individual must possess some skills. The important skills one must have, being a company secretary are:
Commercial awareness: Commercial awareness is a piece of knowledge as to how companies and industries do work. It is really about understanding just what is happening in the world and evaluating how that could significantly impact the specified companies and industries. Commercial awareness is the capacity to find out what makes a company or organisation, by either purchase and sale of products or offering services to industry, successful.
Strong administrative skills: Administrative skills are important which help to accomplish business-related activities. This may include obligations like filing papers, consulting with different stakeholders, sharing relevant information, implementing policies, responding to questions from employees and others. As a company secretary, administrative skills are essential to keeping business operations functioning properly. Any effective, productive company must have a company secretary with strong administrative skill sets.
Analytical skills: This skill includes predicting future market dynamics and identifying the different advantages and risks of a specific pathway. Analytical skills can sometimes sound bizarre though people often use skills and knowledge in professional life. Analytical skills are useful as it helps individuals to come up with solutions to multiple situations and determine what measures should be taken immediately. Acknowledging challenges and assessing the circumstance for potential solutions is a key competency at all stages.
Communication skills: Workplace communication plays an important role for businesses to operate successfully and be productive. Secretaries in a company, experience several difficulties and challenges due to the lack of adequate communication skills and competencies that are required to perform the office job. Communication is basically art, are among the basic resources required for the successful functioning of secretaries within the organisation. Secretaries work with agility, courage and determination to really be capable of performing well in an office.
Judgement skills: As a company secretary, one must possess the ability to draw reasonable, logical conclusions or assumptions from limited information provided to them. A company secretary's job is to consider these judgements critically, so that he/she can anticipate potential areas of weakness in one's argument that must be reinforced against. Hence, one must possess strong judgement skills to excel and succeed in their respective cases.
Research skills: In a career as company secretary, one is required to perform extensive research work into relevant facts. To win an argument of any sort, one must be sure about the facts one is stating. No argument, especially legal, can be won without indisputable fact. A company secretary job includes being able to research quickly and effectively is essential to understand one's clients, their needs, and to prepare legal strategies.
People skills: A career as company secretary is not a recapitulating practice. A company secretary job is to be presentable, influential, and able to read others. Being personable allows a company secretary to decide upon the best proposition to take in order to achieve the desired outcome: either clients taking a company secretary's advice or reaching a favourable surmounting with the opposition.
Perseverance: In a career as a company secretary, one must have the perseverance to complete the work necessary to drive it to a successful finish. "Perseverance is not a long race, it is many short races one after the other."
Creativity: The very successful company secretaries are not only analytical and logical, but they also display a great deal of creativity in their problem solving. The best approach is not always the most obvious and in order to circumvent one's challenger, it is often necessary to think outside the box.
Which certifications and internships can be helpful in becoming Company Secretary?
Internship Availability
Yes
Internships are seen as the best opportunity to obtain knowledge in the chosen career of a person. These have a real-life experience and also an incentive for him or her to bring the theoretical concepts into real practice. Candidates are required to do an articleship throughout for at least 12 months,15 months or three years in order to make a career as company secretary.
Career Path Progression for Company Secretary
Junior associate: Junior associates are the lawyers responsible for gathering information for legal cases and assisting senior attorneys in forming arguments. Some of the main roles and responsibilities of junior associates include litigating in court, presenting statements, and negotiating with clients and opposition, help form contracts and define specific terms before signing them, review agreements and change drafts before consulting with senior attorneys, associate attorneys work well in a team environment, and work well with minimum supervision.
Senior associate: Senior associates are the attorneys that manage litigation cases and resolve legal disputes on behalf of clients by developing agreements, negotiating contracts, setting claims and advocating for clients in court. They can work in a wide range of departments, from divorce to corporate law to civil rights, to criminal law. They work under the supervision of more experienced colleagues, often providing support and assistance, such as performing legal research for particular cases.
Company secretary: A company secretary is a legal face of the company. A company secretary job includes providing assistance to the board of directors, supervising the legal matters of the company, representing organisation's interests to the officials in the opposite party, and ensuring that the company and its directors operate within the law.
Company Secretary Jobs and Salaries
Chief administrative officer
Monthly Salaries
Average Salary

60000

Junior Level Salary

70000

Senior Level Salary

200000
Job Description
Chief administrative officer has to supervise the administrative and managerial activities of the organization in the position of the chief administrative officer. They are liable for the safeguarding of all business legal records as well as other confidential information.
Salary Description
Chief administrative officer income is extensively important for decision making and experience. Chief administrative officer earns on average Rs. seven to eight lakhs per annum. At the initial point, they receive more than eight lakhs a year but gradually achieve more than twenty lakhs at the senior level of their career.
Principal secretary
Monthly Salaries
Average Salary

60000

Junior Level Salary

80000

Senior Level Salary

250000
Job Description
The principal secretary is a rank in Indian state governments. The holder of the leadership role is usually an IAS officer and a high pay government employee. The primary tier officers of the secretary are commonly the organisational heads of department heads within a state government.
Salary Description
The best way to earn good salaries in this sector is to gain more experience in this sector. They get an immense amount and more than many other careers at the initial stage of their career, which is almost Rs. nine lakhs every year but they eventually receive over twenty-five lakhs at senior level.
What is the job outlook for Company Secretary?
Organisations are increasingly demanding to illustrate corporate transparency and accountability in handling their internal affairs. Also, there is a need for different stakeholders to retain credibility. Because upper management will be too busy building overall organizational work and the whole new opportunity could only be lifted up by some talented and skilled professionals. As a company secretary 's role had also progressively become essential to a company entity's proper operations, and so have the demand for this job position. They do not just hold the highest position in the organisational structure, but the role is highly significant within the entire organisation and outside of it. This work profile offers all enjoyable career opportunities combined with countless challenging circumstances.
Frequently Asked Questions for Company Secretary
Que. What qualifications do you need to be a company secretary?
Ans.
It is important that you have a degree or professional qualifications in accounting, law, accountancy, business or public administration in order to make a career as company secretary. You are also required to have appropriate experience in business in these fields like insurance, accounting, credit management.
Que. How can I become a company secretary after 12th?
Ans.
Applicant who has already completed Class 10+2 or any equivalent with an aggregate mark of at least 50 per cent from a recognised board could also pursue a company secretary course. The applicant has to register with the Indian Institute of Company Secretaries to follow the course and receive the company secretary degree.
Que. Is maths compulsory for company secretary course?
Ans.
No, mathematics is not mandatory for the secretary of the company. It is the course that can be followed in 10+2. India's Institute of Company Secretaries is an institution that provides company secretary exams, company secretary course consists of three foundation levels.
Que. Can we study the Company Secretary course at home?
Ans.
The best solution is to study through the module. The institute-based module is published, so nothing else will arrive in the exam question instead of the module. Whenever you are learning, open the module at home, read the one page first then learn what is in it.
You might also be interested in
The question have been saved in answer later, you can access it from your profile anytime.
Access now
Report Question
Select your reason of reporting