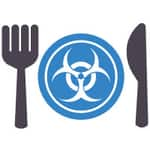 Food Processing
Degrees offered: B.A., B.A.(Hons), B.E /B.Tech, B.Sc M.Sc, B.Sc., B.Sc.(Hons), B.Tech M.Tech
Q&A : 1.8 K Question
What is Food Processing
Food Processing - Food is an essential commodity in our lives, as we all need it to survive. For human beings to sustain, we need food. But what are the ways in which we can ensure that proper food is being given to both human beings and animals? The answer to this is Food Processing. When we think of food, the first thing that comes to our mind is whether it can be consumed directly or after processing. Not all foods are to be consumed directly- some need to be processed before consumption. Thus, food processing is a branch of food science where the students are taught to process raw materials and make them consumable by both humans and animals.
Eligibility Criteria (UG & PG) of Food Processing
The eligibility criteria of the food processing course are similar to all the other courses. Only by satisfying the criteria can you get to the most popular colleges or universities.
For Undergraduate Food Processing Courses
The student has to complete his/her 10+2 exam from a well-recognized board in India in subjects that include Physics, Chemistry and Maths or Physics, Chemistry and Biology.

Candidates must have required marks or a 55% percentile in their 10+2 exam.

Although different colleges/universities have their preferred percentile, in general, the candidate must have at least 50% in their 10+2 exam.

For Postgraduate Courses
Candidate who wants to pursue PG in Food Processing Technology has to be a graduate from a recognized university.

Candidates must also have the required percentile in the graduation as mandated by the college/university.


Food processing Entrance Exams
There are various entrance exams for students who aspire to take up food processing as a profession. It is compulsory to pass the following exams to get into eminent institutions. They are:


JEE Main: JEE Main or Joint Entrance Test Main Exam is conducted all over the country for the selection of eminent candidates into various engineering institutes. It is organized by the National Testing Agency in India. The student can attempt at least three times for the JEE Main paper.


JEE Advanced: Formerly known as Indian Institute of Technology Joint Entrance Examination, JEE advanced examination is conducted annually. It is conducted by one of the seven IITs with the help of a joint admission board. There are a maximum of two attempts that you can make to qualify this exam.


GATE: It is the Graduate Aptitude Test which is conducted for postgraduate program students who are willing to pursue the food processing course and make it their profession.
Scope of Food Processing in India and Abroad
The scope of food processing is vast compared to other courses. The concept of food processing must be done while simultaneously ensuring that the nutrients are retained. People who are well aware of the basics of food processing can apply for posts related to food processing like canning, dairy and food processing, food packaging, frozen food/refrigeration and thermal-processing. Some of the sub-sectors where you can look for jobs are Fruits and Vegetable processing, Fisheries, Milk and Milk Products, Meat and Poultry. The job opportunities in food processing are directly connected to agriculture and food production. In this field, one can expect his or her salary to range from approximately 5 to 7 lakhs per annum.
Course Fees Food Processing
Minimum Fees
Maximum Fees
Private
Government
Private
Government
UG

4.59 K

B.Sc. in Food Processing at Queen Mary's College, Chennai

5.85 K

B.A. in Food Processing at Shirakole Mahavidyalaya, South 24 Parganas

16.22 Lakhs

B.E /B.Tech in Food Processing at School of Health Sciences, University of Petroleum and Energy Studies, Dehradun

10.58 Lakhs

B.Tech M.Tech in Food Processing at Indian Institute of Technology Kharagpur

PG

1.24 K

M.Sc. in Food Processing at Queen Mary's College, Chennai

3.00 K

M.Sc. in Food Processing at University of Allahabad Allahabad

6.30 Lakhs

Dual Degree in Food Processing at Jayoti Vidyapeeth Women's University, Jaipur

2.64 Lakhs

M.E /M.Tech. in Food Processing at National Institute of Food Technology Entrepreneurship and Management, Sonepat

DOCTORAL

60.00 K

Diploma in Food Processing at Shri Shivaji Polytechnic Institute, Parbhani

22.55 K

Ph.D in Food Processing at College of Home Science, Udaipur

6.80 Lakhs

Ph.D in Food Processing at Jayoti Vidyapeeth Women's University, Jaipur

5.46 Lakhs

Ph.D in Food Processing at National Institute of Food Technology Entrepreneurship and Management, Sonepat

DIPLOMA

10.00 K

Diploma in Food Processing at CMJ University, Shillong

2.20 K

Diploma in Food Processing at Maharshi Dayanand Saraswati University, Ajmer

13.36 Lakhs

Diploma in Food Processing at Indian School of Hospitality, Gurugram

2.25 Lakhs

M.Sc. in Food Processing at SNDT Womens University, Mumbai
Course Subjects
There are lots of Subjects in the Food Processing course, and by learning these subjects, you can easily get a place in popular companies. The subjects are as follows:


B.Tech. in Food Processing
Food Biochemistry
Applied Mechanics and Strength of Materials
Food Microbiology
Food Processing
Food and Vegetable Processing
Crop Processing Technology
Refrigeration and Air Conditioning
Dairy Plant Engineering
Post-Harvest Physiology of Fruits and Vegetables
Fat and Oil processing
Biochemistry of Processing and Preservation
Meat and Poultry Processing Technology

B.Sc. in Food Processing
Fundamentals of Food Processing
Food Microbiology
Food Hygiene and Sanitation
Food Analysis
Concentrated and Dehydrated milk products
Bakery and Confectionary Products
Principles of Fruits and Vegetable Technology
Technology of Spices and Plantation products
Introduction to Business Laws and Ethics

M.Sc. in Food Processing
Food Chemistry
Food microbiology
Dairy Technology
Technology of Cereals
Packaging Technology
Technology of Beverages
Food Additives
Bioprocess Technology
Fermentation Technology
Careers in Food Processing
The food industry is filled with a vast number of opportunities, and once you are qualified enough for the posts, you are instantly selected. There is huge scope in the field of food processing as the population is increasing by the day and people are in need of good quality food. It is the responsibility of the food industry to cater to the needs of the people's demand. There is also a need for a huge labour force for the organization to work properly in spite of other essential machines to do the work. Additional manpower will help in increasing the production, and this will, in turn, bring out the profits.
Upcoming trends
With the increasing demand of the people for various organic food items and clean food technologies such as Cold press, HPP, Vacuum frying and Sugar Reduction Technology, people can now enjoy the food exactly how they want it. Listed below are some of the new trends or demands more likely in the food processing industry –
Hygiene Oriented Food
Immunity Boosting Food
Good Quality Food
Air Frying
IQF
Each day people are opting for different brands of product that suit their demand and is of the best quality. Earlier, not many were bothered by the quality of ingredients, but the Pandemic has changed the way people see their lives.
Job Profiles and Top Recruiters
Food Processing Job Profiles
After the completion of the Food Processing course, there is a huge opportunity in the food industry as people are looking for candidates who meet their requirements and are also well qualified. With an increase in the population and demand of the people, there is a high requirement for people in the food industry, to cater to these needs as per their demands. Everyone is aware that both quality and quantity are important. To ensure a sufficient quantity of food products, there is a need for more labour in the field. Some of the job profiles for food processing courses are mentioned below.


| | |
| --- | --- |
| Job profile | Job description |
| Bacteriologist | The bacteriologist monitors the ecology and reproduction of these organisms. They work closely with other scientists to conduct research and experiments. |
| | The toxicologist studies the effect of chemicals on living organisms. When it comes to food items, they study the chemical effects on food. |
| Food Technologist | Food Technologist is the one who determines the quality of food. |
| Food Batch Makers | A food batch maker creates large batches of food products and generally works for manufacturing food. |
| Food Cooking Operators | Food cooking operators work towards preserving food items by checking the temperature, quality and processing of food. |

Top Recruiters of Food Processing
When you complete your course of food processing, you get a vast number of opportunities to work in the food industry where you will need to cater to the needs and the demands of the people and work towards achieving success. These are some of the top recruiters:
MTR Foods Limited
Dabur India Limited
PepsiCo India
Nestle India Private Limited
Agro Tech Foods
Perfetti India
Cadbury India Limited
Gits food products private Limited
Amul
Godrej Industrial Limited
Britannia Industries Limited
ITC Limited
Parle Products Private Limited
Hindustan Unilever Limited
Coca Cola
Average Salary
The salary package for each job description depends on your qualification and is also based on how much you can work for the company. Here are some of the average salaries based on the job description.
| | |
| --- | --- |
| Job profile | Annual Income (in Rs.) |
| Bacteriologist | Rs. 3,00,000 |
| Toxicologist | Rs. 6,80,000 |
| Food technologist | Rs. 4,90,000 |
| Food batch makers | Rs. 2,00,000 |
| Food cooking operators | Rs. 3,00,000 |
**The salary figures mentioned anywhere in this article is just for reference purposes. Please treat them as such. Actual salaries may vary depending on respective candidates, employer, job location and numerous other factors
Required Skillset for Food Processing
There are few skill sets required for the candidates who aspire to have a profession in the field.The skills required for food processing course are mentioned below.


Advanced Mechanics – With the advancement of technology, mechanics have replaced traditional manufacturing. People who look for a profession in the food industry should have knowledge in facilities of design, lean manufacturing and work measurements.



Electronics – Labor shortage has been replaced with automation technology. Those who are into this field must know how the machine works and be efficient in the field.



Computation – This is another skill set required by you to be the best in the profession. Programming and writing applications that can manipulate the data and assist operations in the food industry are very important.



Communication – This is the most important skill set that is required for an aspiring candidate. This is because, even in the food industry, you must convey the best part of the food product both with the customer and the employer.



Safety – As per FSMA or Food Safety and Modernization Act, there need to be certain safety measures required for all the food products and people who are a part of the industry.
Course Curriculum for Food Processing
The curriculum of the course differs with the university/college. However, the structure of the course is similar across colleges. It includes the fundamentals of food processing wherein the candidate gets an idea as to how food processing works. There are several different subjects in the curriculum that helps in understanding the basics of the course.
Popular Food Processing Entrance Exams in India
Popular Food Processing Colleges in India VIEW ALL
Frequently Asked Questions (FAQs)
Question: What is the role of the food industry in our country?
Answer :
The main role of the food industry in our country is to cater to the needs of the increasing population of the country. Especially with the rise of the pandemic, the demand for good quality food has increased and their responsibility to cater the needs of the people.
Question: How does salary/payment work in the food industry?
Answer :
The salary of the job profile depends on the way you work for the company and what you invest in the work. If you have a degree in food processing, then you do get paid, but if you have post-graduation in the subject, then you get paid more.
Question: What is Food Processing?
Answer :
It is a branch of the food sciences course which deals with the processing of food items from raw materials available and that which is available for consumption for people and animals.
Question: Is Food processing tough?
Answer :
Food Processing as a subject can be easy or tough based on the calibre of the student.
Question: What are the top colleges for Food Processing?
Answer :
Some of the top colleges for food Processing in India are -
Amity University

Karunya Institute of Technology and Sciences

M S Ramaiah University
Questions related to Food Processing
Showing 1648 out of 1648 Questions
Courses Similar to Food Processing
Interested in Food Processing? Find information around eligibility, career scope, jobs , colleges and exams and much more for free.