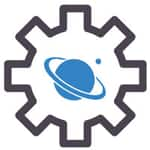 Engineering Physics
Degrees offered: B.E /B.Tech, B.Sc., B.Tech M.Tech, Dual Degree, M.E /M.Tech., M.Phil., M.Sc.
Q&A : 240 Question
What is Engineering Physics
What is Engineering Physics?
Engineering Physics is a course made for those keen on research as well as engineering at the same time. It clubs together with the fields of Engineering as well as applied sciences and creates a course that helps one gain collective knowledge of the new concepts in the field of physics while also studying and researching their applications at the same time. Engineering Physics course allows you to pursue a wide range of topics at the same time, thus giving you several different options for a career. Being extremely vast and technical, the Engineering Physics course is a much-respected degree that stands apart from other engineering degrees and can be extremely rewarding at the same time.
Eligibility Criteria (UG & PG) of Engineering Physics
Eligibility Criteria For Undergraduate Courses in Engineering Physics
For an undergraduate course in Engineering Physics, a candidate must have secured at least a 50% aggregate of marks in their 10+2 examinations with Mathematics, Physics as well as Chemistry being a part of the subjects taken. Along with this, most universities such as the IIT's look for the rankings of entrance exams such as JEE Main and Advanced. There is a 60% weightage for entrance exams and a 40% weightage for boards marks
Eligibility Criteria For Postgraduate Courses in Engineering Physics
For postgraduate courses in Engineering Physics, a B.E. degree, B. Tech degree or a B. Sc. Degree in either mathematics, chemistry or physics or any other field of engineering is essential. Along with this, rankings of entrance exams such as GATE are considered.
Entrance Exams for Engineering Physics
For Undergraduate Course
Since the course, engineering physics, is highly science-oriented and can be quite challenging, colleges require the rankings of JEE Main as well as Advanced. Since most colleges offering the course are IIT's, it is usually just the above-mentioned exams that are considered.
JEE Main – This is a highly reputed national level Joint Entrance Exam, usually written for admissions into IITs as well as NITs. Most universities consider this ranking for admission.
JEE Advanced – This is the next level of JEE Mains with greater difficulty and is also a national level exam. Most IITs consider this ranking for admissions.
For Postgraduate Course
GATE – Most universities require the ranking of the General Aptitude Entrance Test, which is a national level entrance exam.
CET – This is a state-level common entrance test that is considered for candidates who have not written the GATE Entrance test. Each state has its own CET for postgraduate courses.
Scope of Engineering Physics in India and Abroad
Engineering Physics course is made for candidates with an avid interest in science. It sets itself apart from any other engineering course. For candidates who want to pursue engineering but also want a field that isn't an orthodox and common engineering degree, this is apt. An engineering physics degree helps you dabble in research while also adequately equipping you with the technical knowledge engineering entails. A candidate interested in both science and technology is the right person for such a course.
Being a highly reputed course, the career scope for it is vast. Several research institutes within the country offer extremely high paid job positions for the course, which only gets better with experience. With hard work and patience, these jobs can be extremely rewarding. Several research institutes abroad also recruit graduates of Engineering Physics, especially from IIT's. With plenty of job opportunities and campus placements, there's no reason not to pursue the course.
Course Fees Engineering Physics
Minimum Fees
Maximum Fees
Private
Government
Private
Government
UG

14.93 K

Dual Degree in Engineering Physics at Institute of Integrated and Honors studies, Kurukshetra

30.83 K

B.E /B.Tech in Engineering Physics at University of Calcutta, Kolkata

14.45 Lakhs

B.E /B.Tech in Engineering Physics at Bennett University, Greater Noida

10.71 Lakhs

B.Tech M.Tech in Engineering Physics at Indian Institute of Technology Banaras Hindu University Varanasi

PG

20.00 K

M.Phil. in Engineering Physics at MATS University, Raipur

45.85 K

M.E /M.Tech. in Engineering Physics at Indian Institute of Technology Kharagpur

20.00 K

M.Phil. in Engineering Physics at MATS University, Raipur

9.00 Lakhs

M.E /M.Tech. in Engineering Physics at Indian Institute of Technology Delhi
Course Subjects
Subjects for Engineering Physics
The Engineering Physics course usually has main subjects that are compulsory for every candidate. Apart from that, there are electives that the candidate can choose based on their interest and future specialization.
Subjects for Engineering Physics at Undergraduate Courses –
· Electromagnetics
· Quantum Mechanics
· Heat and Thermodynamics
· Engineering Optics
· Solid State Physics
· Atomic and Molecular Spectroscopy
· Statistical Mechanics
Subjects for Engineering Physics at For Postgraduate Courses –
· Solar Photovoltaics
· Embedded Systems
· Computational Physics
· Nuclear Technology
· Nano Science and Technology
Careers in Engineering Physics

Engineer
Careers in Engineering Physics
Having a degree that makes you excel in two reputed fields such as both engineering and science is a great deal. With the kind of knowledge that a course in Engineering Physics equips you with, the opportunities available are innumerable. Bridging the gap between the two fields, and using one to make advancements in the other, is a skill that is essential for progress in the technological world. Careers in the field reward you for the kind of strenuous work done during the degree with both extremely lucrative pay as well as the respect of everyone in the science community.
Popular Online Engineering Courses and Certifications
Upcoming trends
With the advancements of technology increasing by leaps and bounds each day, there are several new trends as well as topics for graduates of Engineering Physics to pursue. Listed below are some of the newly emerged topics in the field –
· Energy Systems – With the rate at which the fossil fuel resources are depleting, alternate renewable energy systems are something that we won't be able to do without. Thus, there is extensive research being done in this field.
· Condensed Matter and Material Physics – Deals with the idea of nano fabrics and their properties.
· Plasma physics – Study of the properties of fluids as well as high-temperature ionized gases.
· Biophysics – Application of Physics as well as other technology to molecules and biology.
· Microfluidics and Microsystems – Usage of these systems in the field of research with respect to agriculture, physics and chemistry.
Job Profiles and Top Recruiters

HCL Technologies Limited

Oracle Corporation

IBM India Private Limited
Job Profiles for Engineering Physics Graduates
Most of the careers with such a degree revolve around further research. Based on the specializations as well as degrees, a graduate of Engineering Physics course has a vast number of opportunities that they can pursue. They may not even have to be based on the core subjects of the course due to the multitude of skills the graduate is equipped with. Listed below are some of the popular jobs in the Engineering Physics field–
| | |
| --- | --- |
| Job Title | Description |
| Research Scientist | Deals with more of the theoretical work as well as lab studies in new fields of development. |
| Financial Analyst | Deals with the handling of money, grants, expenditures as well as other aspects related to funding for projects. |
| | Studies theoretical as well as practical science with respect to physics. |
| Materials Scientist | Deals with nano fabrics as well as the study of other particulate matter. |
| Acoustics Engineer | Studies the properties of sounds as well as its behavior with other materials |
| | Deals with the production as well as the study of nuclear energy and its viability as a source of power. |


Top Recruiters for Engineering Physics
With the variety of industries that are interested in Engineering Physics Graduates, there are several top recruiters. Listed below are some of the top recruiters from different industries –
Research and Development Labs –
o DRDO Labs
o BEL
o CSIR Labs
IT-Based Industries –
o IBM
o HCL
o Oracle
o TCS
Electronic Based Industries –
o Bergen Group of Industries
o Econ Infotech
o Instapower
Average Salary
Graduates in Engineering Physics are highly paid right from the entry-level. This stems from the fact that there is a high demand for such graduates in a world where the need for technological advancements is increasing by the minute. Listed below are some of the jobs as well as the salaries associated with them –
| | | |
| --- | --- | --- |
| | Job Title | Salary Per Annum |
| 1. | Physicist | Rs. 5,20,000 |
| 2. | Industrial Engineer | Rs. 6,00,000 |
| 3. | Research Scientist | Rs. 8,00,000 |
| 4. | Financial Analyst | Rs. 10,00,000 |
| 5. | Materials Scientist | Rs. 3,20,000 |
Required Skillset for Engineering Physics
Since the course contains both engineering as well as science, it can be a bit strenuous. A candidate willing to pursue Engineering Physics must be sure that they can handle the workload as well as have a constant interest in working more. Listed below are some essential skills required to excel in the course –
Analytical Skills – Being able to analyze and study is a major part of any field of research.
Mathematical Skills – Since physics has several practical applications of mathematics in it, a good grasp with math will make it a lot easier for you.
Curiosity – Being curious is the only way to accommodate all the learning a course such as Engineering Physics will entail.
Precision – Practical fieldwork in physics, as well as any other branch of science, requires a kind of perfection that only practice can give you. Learning how to be precise is the key to good work in the field.
Team Work – Being able to effectively delegate work, explain your ideas well as manage the work done on it, is essential in the field as it does require multiple hands working on the same project.
Students also liked
Course Curriculum for Engineering Physics
The curriculum for Engineering Physics is a mix of both concepts of physics such as electrodes and photons along with mechanical aspects of engineering. It takes a lot of hard work and dedication to navigate through both, but it comes with an outcome that is worth it. Being so vast, it further helps the candidate to branch out into any field of their liking, whether it is practical physics or research. The curriculum is designed to equip you in both hands-on as well as theoretical work.
Popular Engineering Physics Entrance Exams in India
Popular Engineering Physics Colleges in India VIEW ALL
Frequently Asked Questions (FAQs)
Question: Is Engineering Physics hard?
Answer :
With both Engineering and Physics, the course is definitely challenging. It covers several aspects of a variety of different industries while most engineering courses cover only one industry. However, this rigorous study prescribed by the course does have its benefits in terms of both jobs as well as pay. A person extremely interested in science and keen on research would find the course absolutely delightful rather than hard.
Question: What IT-related/ Computer related subjects are covered in the course?
Answer :
Topics such as programming, computer-based architecture, database management systems, Multimedia as well as visualization technology are covered in the course.
Question: What are some of the top colleges for this course in India?
Answer :
Apart from the IIT's which are definitely some of the most prestigious colleges in India, some of the really good colleges for the course are –
o Tata Institute of Fundamental Research Mumbai
o Guru Gobind Singh Indraprastha University
o Kerala University
o Delhi Technological University
Question: When during the course does one get to pursue their specializations in the field of Engineering Physics?
Answer :
Most colleges allow electives to be pursued in the last three semesters. With the basic knowledge on all the core subjects by then, students tend to be more well informed and confident about which field of study they would be the most interested in. The decision of picking the elective in later semesters won't be as hard.
Question: What is the procedure for admissions into IIT's for this course?
Answer :
Most IIT's require the rankings of your JEE Advanced entrance exam. Based on this, students are shortlisted and then put through the interview round where they are questioned about a variety of topics, thus, testing their general knowledge.
Questions related to Engineering Physics
Showing 226 out of 226 Questions
Courses Similar to Engineering Physics
Interested in Engineering Physics? Find information around eligibility, career scope, jobs , colleges and exams and much more for free.